How Workwear Became Popular
Hefty canvas and denim work apparel is experiencing a resurgence. A panel of experts at Outdoor Retailer explained why.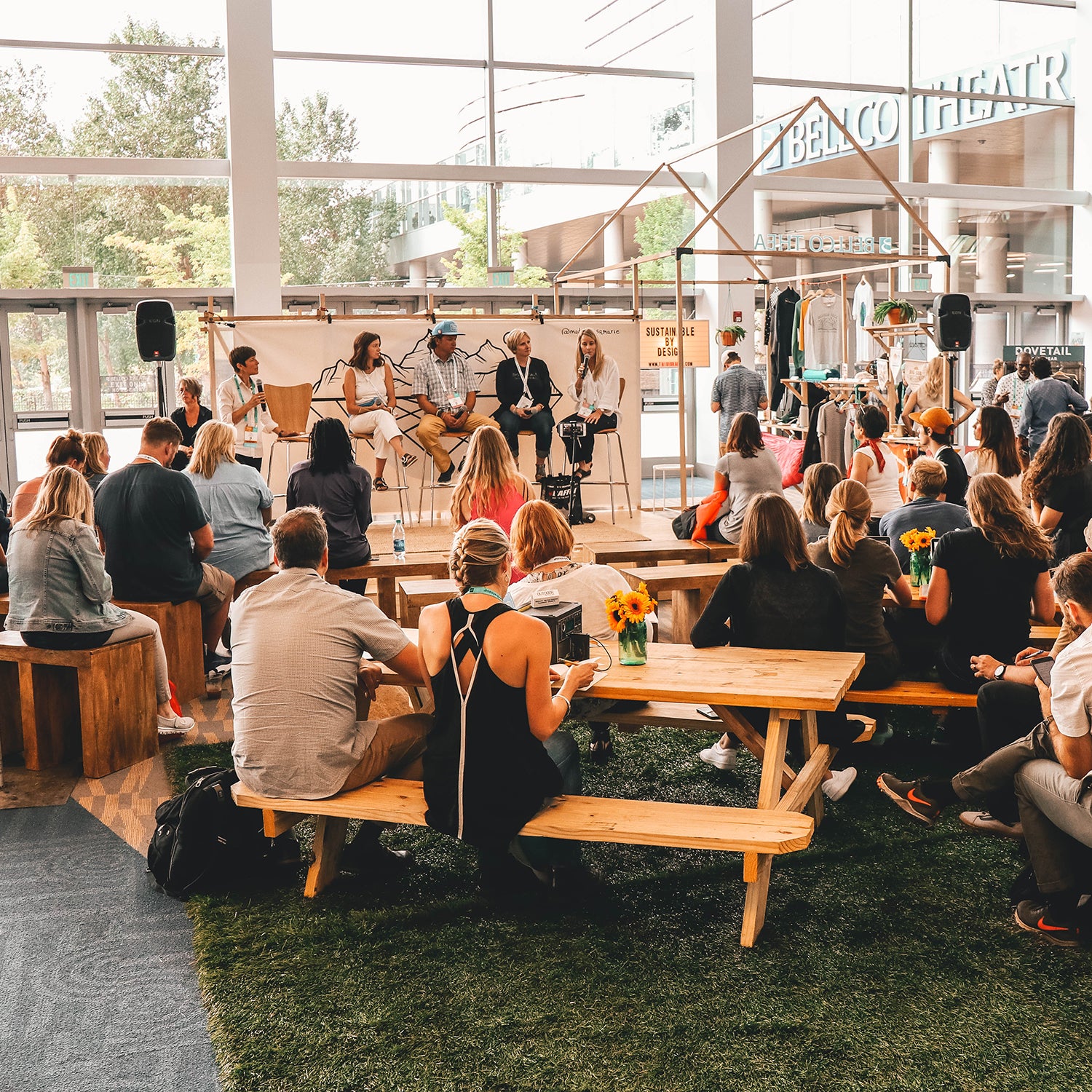 Heading out the door? Read this article on the new Outside+ app available now on iOS devices for members! Download the app.
There's no question that workwear has been trending, as classic outdoor brands like Patagonia come out with hefty, utility-oriented apparel and, in turn, utility apparel shows up on fashion runways.
This afternoon at OR, we sat in on a panel with designers and marketing managers from Topo Designs, Patagonia, Dovetail, and Cordura. The topic: What is workwear, and why has it grown so popular?
"Workwear is the notion of protection and versatility," says Cindy McNaull, global brand and marketing director for Cordura. "It's a tool, that you happen to wear." But unlike the basic canvas work pants of yore, today's workwear is not about utility and durability alone; it's about protection with stretch, moisture management, and all the other qualities of typical technical outdoor apparel.
"Workwear is for the industrial athlete," says Sarah Deluca, co-founder of women's workwear brand Dovetail. "It's for the person who works on a skyscraper, but it's also for the person who is landscaping or in the natural sciences or doing DIY projects at home and then heading into the mountains."
Sixty years ago, workwear was the norm in the outdoor industry. Pioneering big wall climbers Yosemite wore canvas and denim, since it was the toughest apparel available and could hold up to the sharp granite crystals of El Cap and Half Dome. But it was cast aside when lighter, more technical sport-oriented fabrics came to the fore. Now those hefty fabrics and durable designs are experiencing a resurgence.
One audience member wanted to know why now? As a representative from Carhartt, seated in the audience, explained: workers a decade ago didn't care much how their clothes fit. The millennial generation does. "Everyone wants fewer items that can do more, so you don't have to be as concerned with what category you fit into [workwear or technical outdoors apparel]," says the Carhartt representative.
In many ways, technical, modern workwear seems like an obvious opportunity for growth. After all, workwear was the original mountain apparel, and its popularity is part of a broader trend of brands returning to basics. (Just this week, Five Ten announced the return of its original approach shoe, the Five Tennie. Last year, Vasque brought back its classic Clarion boot.)  "People want to go back to that original product," says Erica Cottrell, product design manager at Topo Designs. "They want to return to the purist version."