The Ruffwear Dirt Bag Cover Is a Dirty-Dog Essential
Buy this $80 seat cover and you'll never pay to detail your car again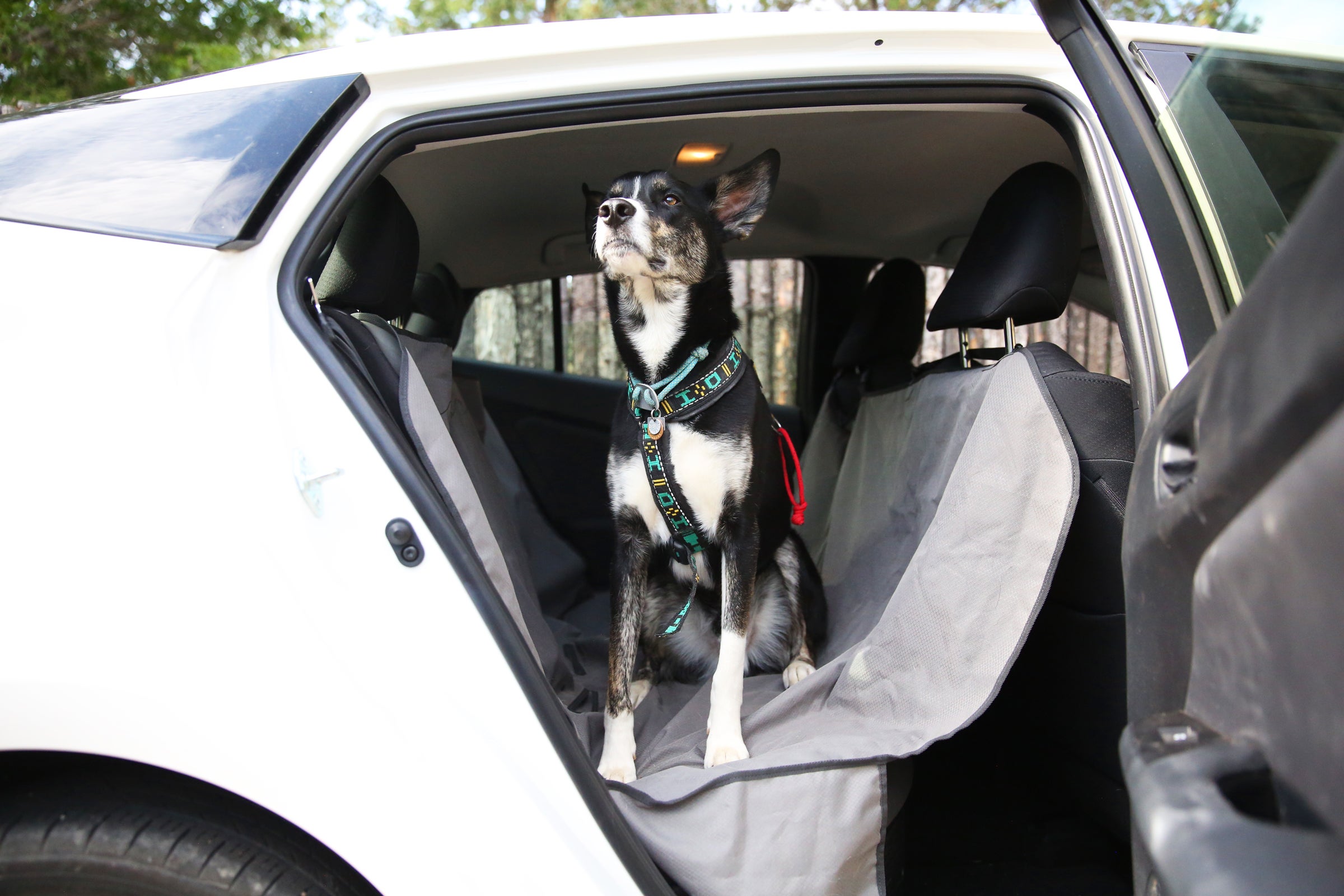 Heading out the door? Read this article on the new Outside+ app available now on iOS devices for members! Download the app.
My dog, Charlie, hates water and mud. But he always seems to find a way into them, whether he's chasing other dogs or accidentally falling in. Our trips to the dog park usually end with me quarantining him in the back seat of the car and then spraying him with a hose in the yard before letting him inside the house. This system works well, but it's not great for my car seats. That's why I bought the Ruffwear Dirt Bag seat cover ($80).
The Dirt Bag has a simple design that fits in cars of any size. Two buckles fasten the approximately five-by-five-foot cover to the rear headrests, and it drapes over the backseat. Small flaps protect the sides of the seats when Charlie is entering and exiting the car. The cover stays in place, despite Charlie's incessant nesting and digging to get comfortable, thanks to a rubber backing that covers the whole underside and grips to cloth and leather seats.
You can also attach it to the front headrests to create a hammock-like setup (see the photo) and add a bit more protection. I prefer this configuration because it creates a two-foot-tall barrier that stops Charlie from jumping into the front seat. It also protects my car floor from dirty paws and gives me better access to the seat cover's zippered pocket, on the lower-left section, where I store poop bags, a water bowl, and extra treats.
Slotted holes keep the seat buckles free so I can have a backseat passenger without removing the cover. The fabric is a waterproof nylon that's proved resistant to claws and can easily be cleaned. The cover is machine washable, though I prefer to hose it off and hang it to dry on the clothesline. The entire thing stuffs into its zippered pocket—about the size of a notebook—so it's easy to stash in my trunk when I don't need it.
When I bought a new car this year, I was worried about keeping it clean while still being able to play with Charlie outside. Adventuring requires being OK with a little dirt anyway, but this cover means I never have to choose between an adventure and my dog.