Staff Picks: Our Favorite Sports Bras
Support your girls with some of our staff favorites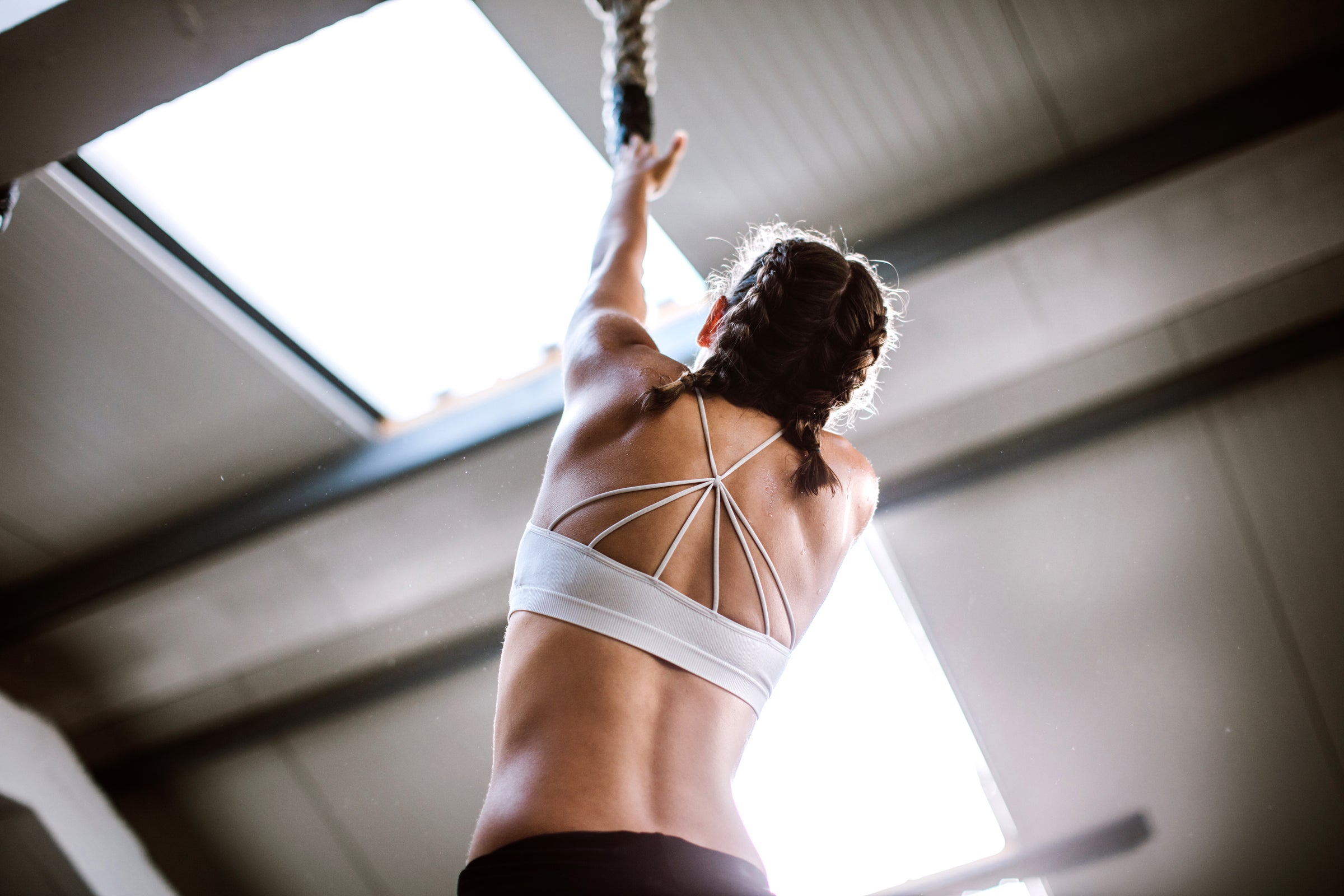 Heading out the door? Read this article on the new Outside+ app available now on iOS devices for members! Download the app.
Every woman has a strong opinion about her bra—likely because she's gone through years of testing bad ones to find one that actually fits well. We polled the women in the Outside office to see which bras have landed permanent spots in their wardrobes. 
Patagonia Barely ($50)
This Patagonia Barely bra is my favorite. The fabric is really light and doesn't pinch or grab anywhere. It also dries quickly after sweaty hikes, etc. And the pads are removable, so you can put them in and take them out depending on how much coverage you need.
—Mary Turner, deputy editor
---
Prana Itzel ($60)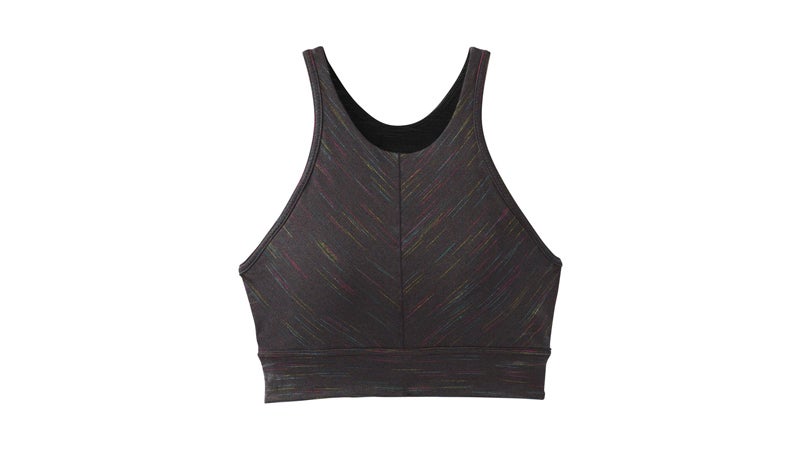 I love how longline bras free up my lats for vinyasana, but compression models tend to make my lower ribs feel corseted. The Itzel supports with molded cups, and the nonaggressive band never constricts my breathing.
—Aleta Burchyski, associate managing editor
---
Lululemon Free To Be Serene ($52)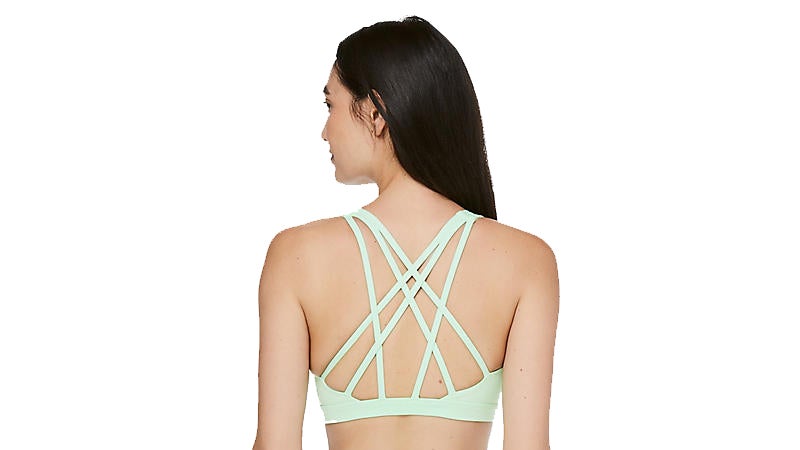 I love my Lululemon Free To Be Serene bra. I'm a sucker for aesthetics, and this bra is super flattering and just trendy enough to make me want to leave my tank top at home. It offers a little more coverage up front than other strappy sports bras, so I don't have to wonder if I'm popping out during down dog. I'm small-chested, so I really can't speak to support (my other favorite sports bra is ten years old and from the Old Navy juniors' section). That said, I've been happy climbing, running, biking, and doing yoga in this bra.
—Abigail Barronian, assistant editor
---
Target Women's Padded ($20)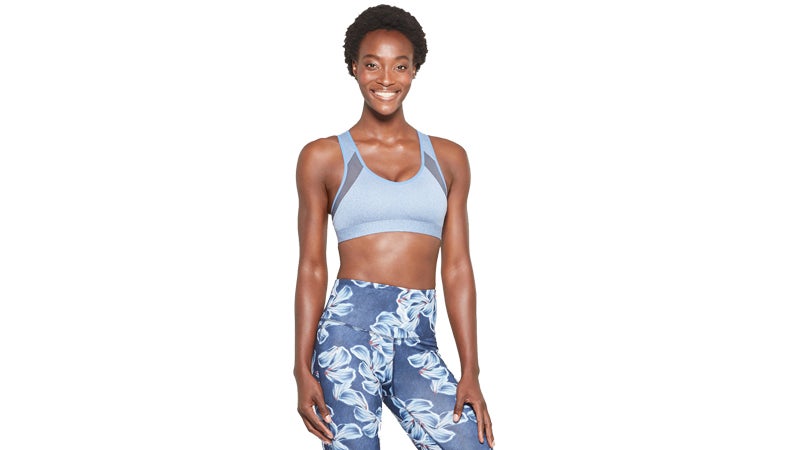 It might not be my all-time favorite bra but I just got this one from Target. What makes it so great: it's cute, it's comfortable, the padding comes out, it's soft, and it looks like higher-end models but doesn't cost a lot.
—Katie Cruickshank, digital marketing manager
---
Smartwool PhD Seamless Strappy ($50)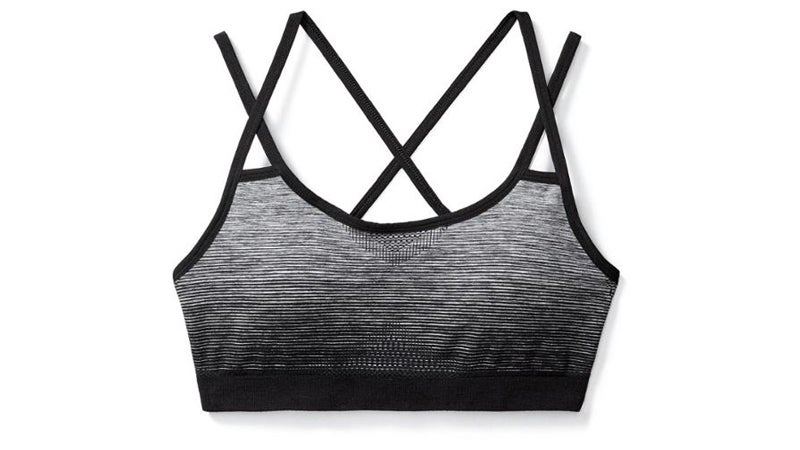 I've set up my tent in the "no padding is the right amount of padding" camp and I'm not leaving anytime soon. For everyday use—from the climbing gym to the office—this bra has become a staple in my wardrobe. The 30 percent wool blend has just enough of the magic fiber to allow me to wear it for weeks on end without stink or itching. 
—Emily Reed, assistant editor
---
Lululemon Flow Y Bra IV ($48)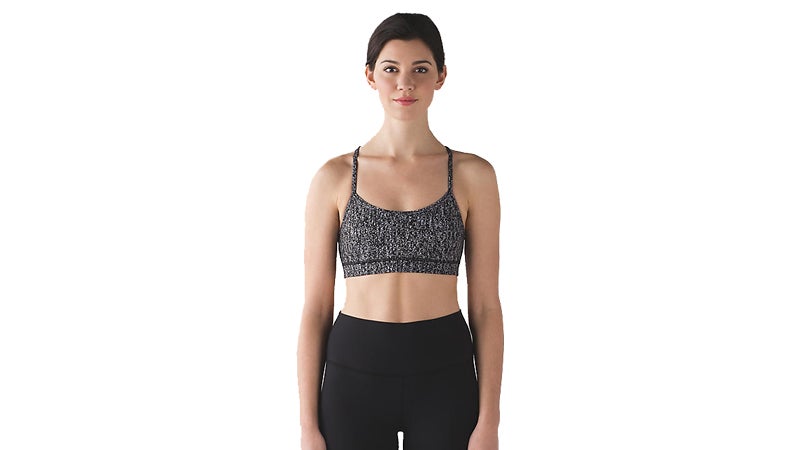 In recent years, I have finally accepted that I don't really need a full-on bra bra with cups and padding and wires and thick straps. Instead, I've found freedom in wearing the best bra for my body type, a supportive but not constrictive bralette-style sports bra. My favorite for the past year and a half has been this simple model from Lululemon. As I wrote last year, the best sports bras are the ones you forget you're wearing, and if you happen to be a member of the itty-bitty committee, the Flow Y will be your girls' best friend. 
—Jenny Earnest, social media manager
---
Brooks UpRise Crossback ($30)
Three words: Brooks UpRise Crossback. I still have PTSD from an icy mogul run with the wrong bra a few years ago, but the UpRise has changed everything. The girls stay firmly planted during any high-impact activity, most notably running and skiing.
—Madeline Kelty, deputy photo editor