Five Classic Watches You Can Take Anywhere
A proper timepiece can handle adventure and look just right back in the office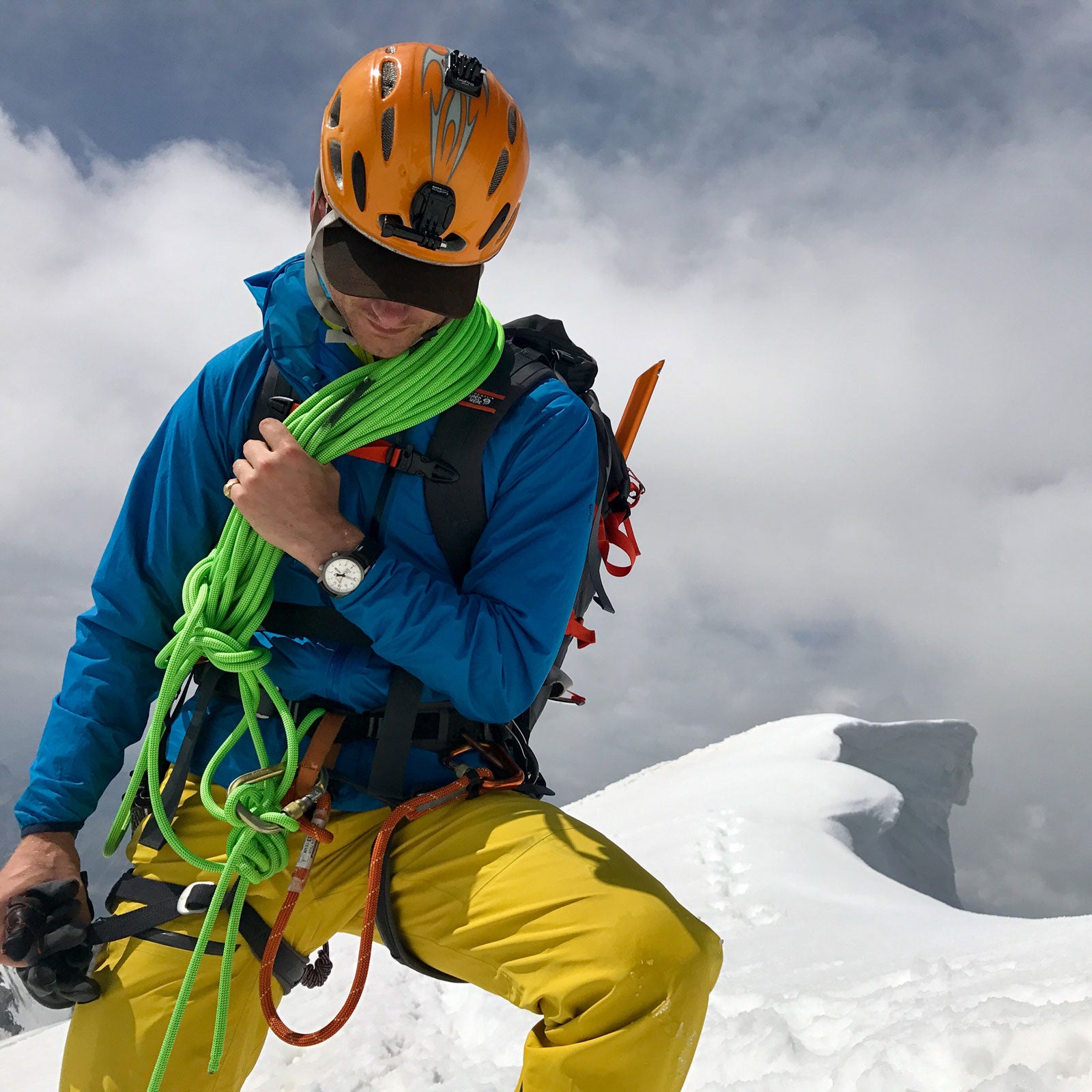 Courtesy Bremont(Photo)
Heading out the door? Read this article on the new Outside+ app available now on iOS devices for members! Download the app.
At some point, when you're out skiing or sailing or scuba diving, you just have to get tired of the activity tracking and constant WhatsApp notifications that define today's smartwatches. When you do, allow me to suggest you consider wearing something more… timeless.
The notion of leaving your "good watch" behind when you go adventuring runs counter to what a quality timepiece is all about. A watch should be the one gear item you can wear through thick and thin, collecting memories along the way. Your offspring will be so much more impressed if the watch you pass down has some scars on it from a lifetime of adventures. (And sorry, but that black plastic wrist computer looks lousy under your shirt sleeve come Monday morning.)
Traditional watches, those with hands on a dial, often driven by springs and gears, were state of the art for the entire twentieth century. Modern versions are even more robust. Here are five classic watches you can happily wear in harm's way.
Bulova Lunar Pilot Chronograph ($595)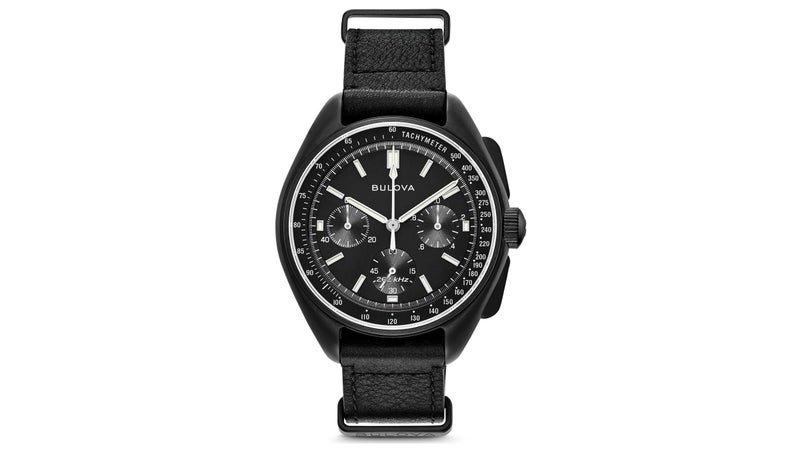 Bulova was an integral part of the US space program in the 1960s, providing many of the clocks and timers for the spacecraft flown during the Mercury, Gemini, and Apollo programs. In 1971, during Apollo 15, Dave Scott wore a Bulova chronograph when he walked on the Moon and drove a lunar rover across the Marsh of Decay. In 2015, it was sold at auction for $1.6 million
Today, the Lunar Pilot Chronograph pays homage to that watch while adding some modern upgrades. The case has a scratch-resistant black finish, the crystal is sapphire, and inside is a high-frequency quartz movement that is so accurate it can time events to one-tenth of a second.
---
TAG Heuer Aquaracer Night Diver ($2,150)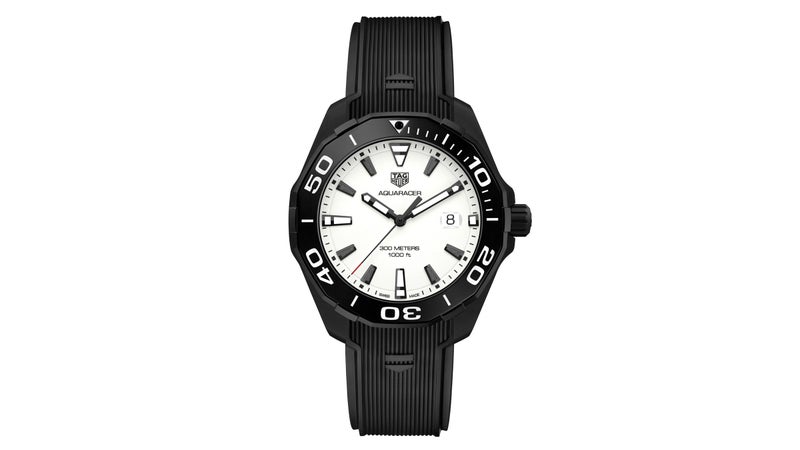 Agent 007 has been seen wearing a lot of different watches over the years, most notably the Rolex Submariner during the Sean Connery era and Omega Seamasters since the 1990s. But in 1987's The Living Daylights, Bond (played by Timothy Dalton) wore a black TAG Heuer diving watch with a fully luminous light-colored dial. That watch has since been relegated to the minutiae of movie trivia, but this year, TAG Heuer gave it a nod with the release of its Aquaracer Night Diver.
TAG Heuer's Aquaracer dive watch has long had a reputation for toughness and the Night Diver follows its lead. Its case is made from grade 2 titanium with a black PVD finish for enhanced scratch resistance, and the black rubber strap is finished with a titanium folding buckle that has an extension for wearing over a thick diving suit. The movement is a Swiss quartz motor, highly accurate and virtually immune to shock or vibration. True to its name, the Night Diver's white dial glows in the dark, providing legibility into the abyss should you need to test the watch's 300-meter depth rating.
---
Doxa SUB 6000T ($2,490)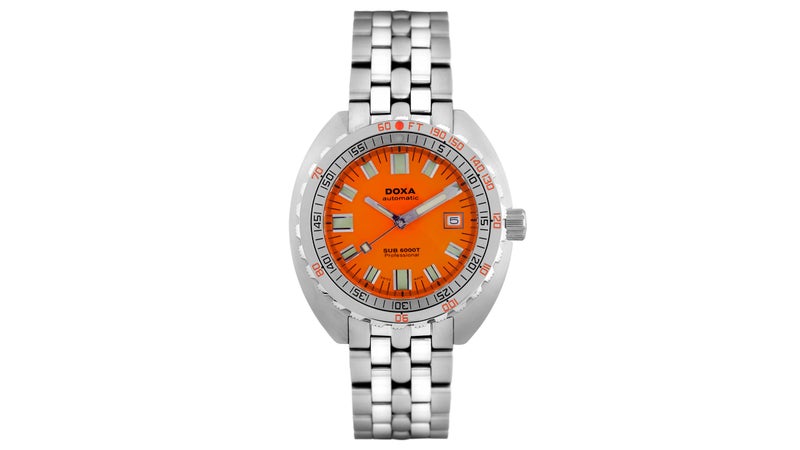 Decades ago, Doxa secured perhaps the most rock-solid endorsement in the business when Jacques Cousteau himself bought exclusive rights to sell its watches through his company, U.S. Divers Co. The SUB line of diving watches was purpose-built for undersea use, with an oversized luminous minute hand, bright colored dial, and a rotating steel timing ring that has the U.S. Navy's no-decompression scale engraved on it for quick reference.
Fast forward 50 years and the Doxa SUB 6000T still offers many of those same features, but with new depth rating bragging rights: 6,000 feet. (No one will ever dive that deep, but then most SUVs seldom leave pavement, right?) The SUB 6000's trademark orange dial markings feature broad swaths of luminous paint for night time maneuvers and its hands are driven by a self-winding Swiss mechanical caliber, an evolution of the same movement that was in the watch on Cousteau's wrist back in the day.
---
Bremont MB-II ($4,995)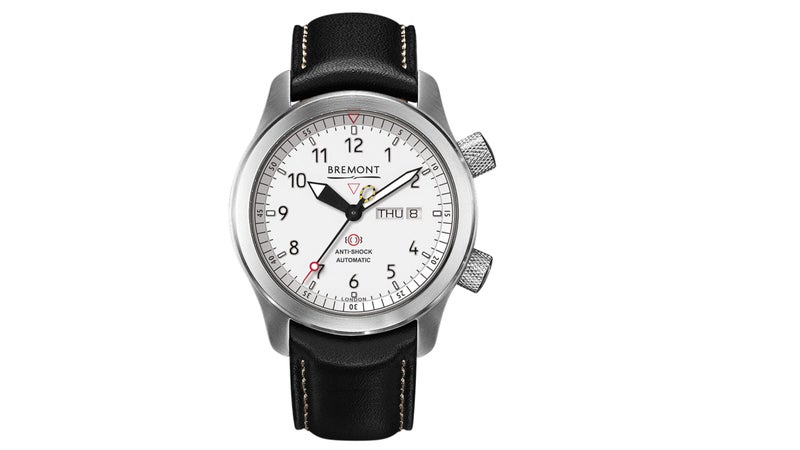 If you ever find yourself ejecting from a fighter jet, the last thing you're probably thinking about is your watch. But if you're wearing the MB-II, that's OK because when you finally float down under silk, as pilots phrase it, your watch will still be ticking. Bremont worked with the British ejection seat manufacturer Martin-Baker to design and test the MB range of watches, going so far as strapping one on a dummy for ejection-seat testing. The MB-I watch is only sold to pilots who have ejected using a Martin-Baker seat, but the nearly identical MB-II can be purchased off the shelf.
Bremont achieves the incredible ruggedness of the MB-II through the use of a proprietary anti-shock mount inside the case, that absorbs vibration and impacts before they can affect the mechanical movement that drives the watch. As if that's not enough, a soft iron cover fitted over the movement deflects deleterious magnetic influence (think cell phones, TVs) as well. So if you're concerned about damaging your current nice watch when you crash on your next ski trip, consider an upgrade.
---
Alsta Surf 'n Ski ($890)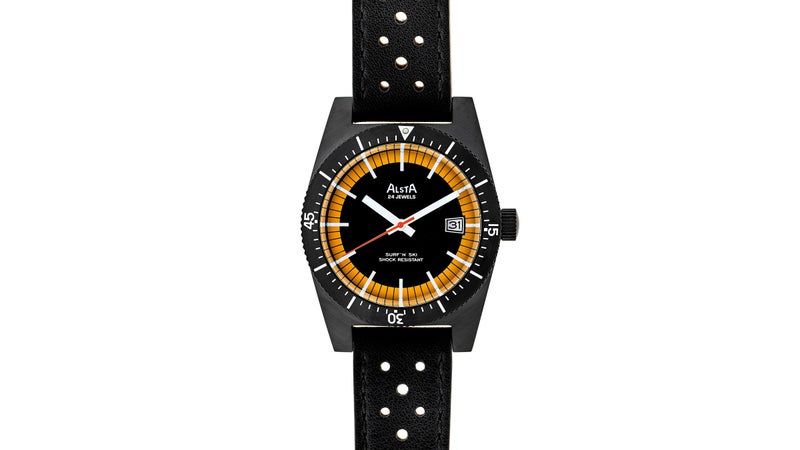 Alsta is a name revived from a defunct watch brand whose biggest claim to fame was being the choice of marine biologist Matt Hooper in the 1976 film Jaws. The new Alsta released a modern version of that Nautoscaph diving watch last year and now they've looked further into the company archives for the Surf 'n Ski. Everything about this watch screams 1960s, from the name to the case shape, to the funky logo and color scheme on its dial.
But don't be mistaken, the Surf 'n Ski isn't a fragile vintage piece. The black case, made in Germany, is rated to 1,000 feet of depth, protecting a reliable Seiko automatic movement inside, all of which is put together in Switzerland, for a rock solid combination of components and assembly.  So while the vibe is definitely 1960s Malibu or Gstaad, this watch is ready to drop in on Indo point breaks and B.C. backcountry chutes.
Lead Photo: Courtesy Bremont
Trending on Outside Online