Review: Hanchor Marl Backpack
The 42-liter pack stood up to more than a week in Yosemite's backcountry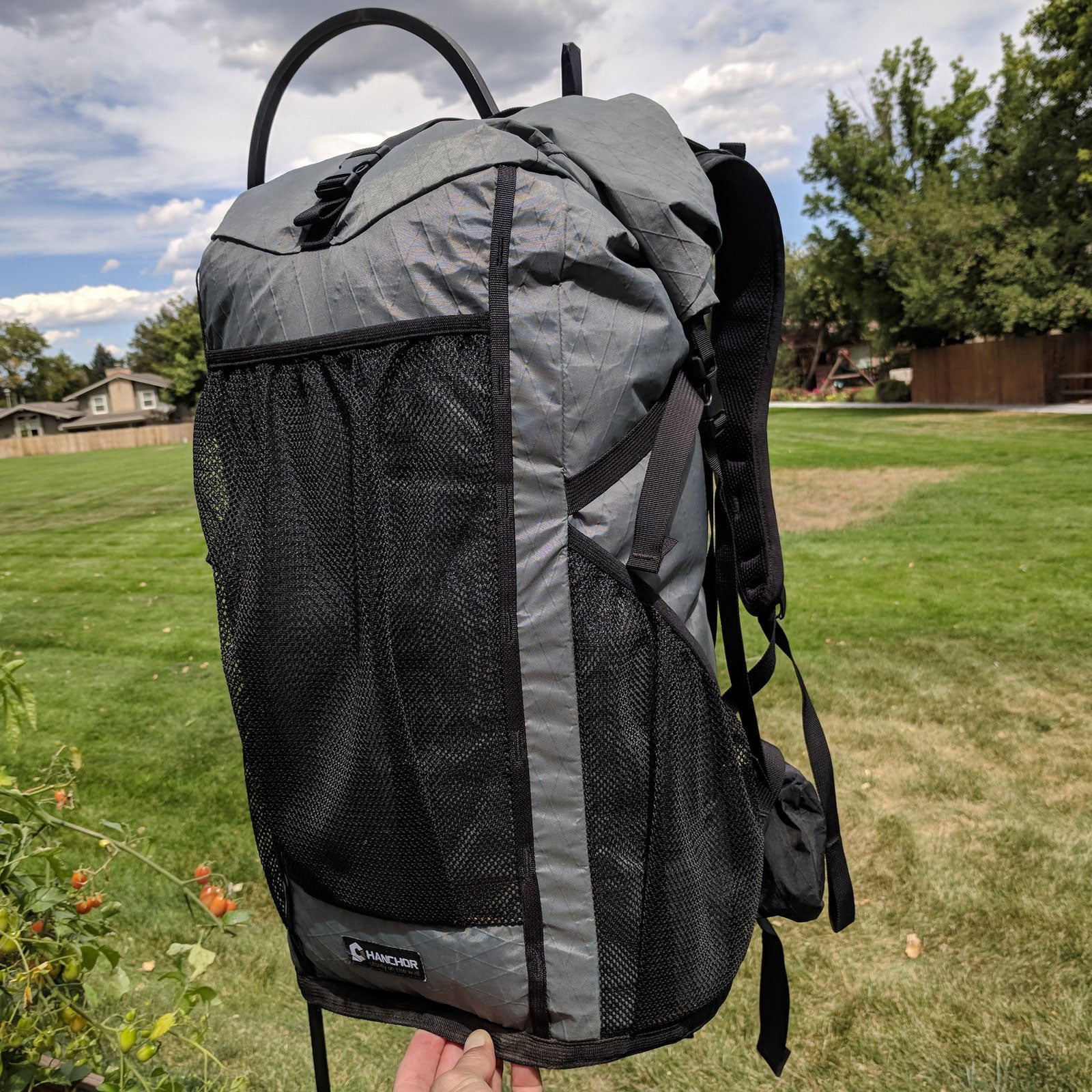 Andrew Skurka(Photo)
Heading out the door? Read this article on the new Outside+ app available now on iOS devices for members! Download the app.
Hanchor is a Taiwan-based cottage gear company that specializes in daypacks, climbing packs, messenger bags, chalk bags, and hiking packs. For nearly two full seasons, a new Hanchor Marl backpack sat in my garage, waiting for the right opportunity to be taken out. Last month, it finally got called up for an off-trail nine-day route in Yosemite National Park. It was the perfect pick, and I will definitely use it again on similar outings.
Review: Hanchor Marl
The Marl is ideal for small but dense three-season kits. If your food and water often weigh as much as or more than the rest of your kit (for example, if you're a thru-hiker crossing a desert or going a week between resupplies), this pack is worth a look.
In my case, I left the trailhead for my first loop carrying 30 pounds: a 15-pound base weight, two-pound bear canister, food for five and a half days, and two pounds of water. (My pack weighed just 22 pounds when I left for the second loop, which was shorter.) This load didn't push the Marl to its max in terms of volume or comfort.
The main compartment has 42 liters of capacity (plus about 10 liters of external storage), and the load is well carried with twin aluminum vertical stays and a modest harness system. The shoulder straps, hipbelt, and back panel are cushioned and supportive yet firm and not overbuilt.
The Marl sits close to the body, has a tall and narrow main compartment, is made mostly with premium durable fabrics, offers minimal but practical external storage (rear pocket, two side pockets, two hipbelt pockets), and has a clean overall aesthetic.
Among other packs I have used, the Marl reminds me most of the Hyperlite Mountain Gear Southwest 3400. Of the two, I'd prefer the Marl. It has more generous hipbelt pockets (at least relative to HMG's older design) and a taller rear pocket. It also costs less and has a slightly better and more comfortable suspension and harness system.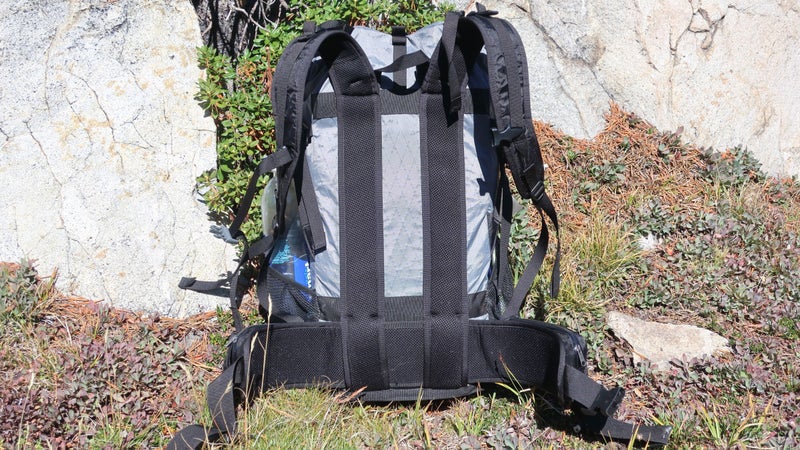 Key Specs
NT$7,990 (US$260), not including shipping ($20 flat international) or import fees

2 lbs 5 oz (1,053 grams) for the regular-size torso and small hipbelt

Fabrics: X-Pack VX21 for the main body and side pockets, VX42 for the bottom panel

Five external pockets: one rear, two side, and two on the hipbelt

Rolltop closure

Available in 16 sizes: four torso lengths and four hipbelt sizes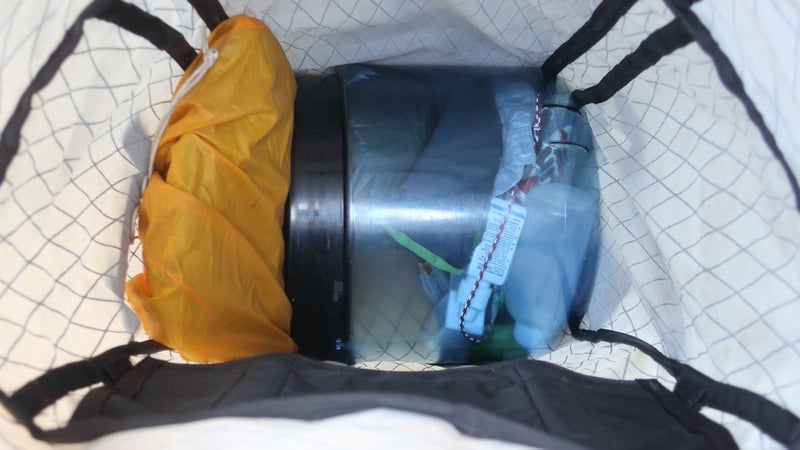 Durability
With the exception of its rear pocket, the Marl is bomber. It's masterfully constructed with impeccable stitching, bound seams, and reinforced joints and wear-prone areas.
The main body and side pockets are made from X-Pack VX21; the bottom is made from heavier-duty VX42. Dave Chenault of Bedrock and Paradox, whose opinions on backpack fabrics I trust most, would be happy with these choices. During my short-term use, these fabrics seemed unfazed by frequent scrapes with sharp-edged Yosemite granite. This pack does not need to be babied.
On the version of the Hanchor Marl Hanchor that I tested, the side pockets and rear pocket are both made with large-pored mesh. In the newest iteration, only the rear pocket is mesh. I wish it were not—several inconsequential holes developed where it was snagged by brush or rock.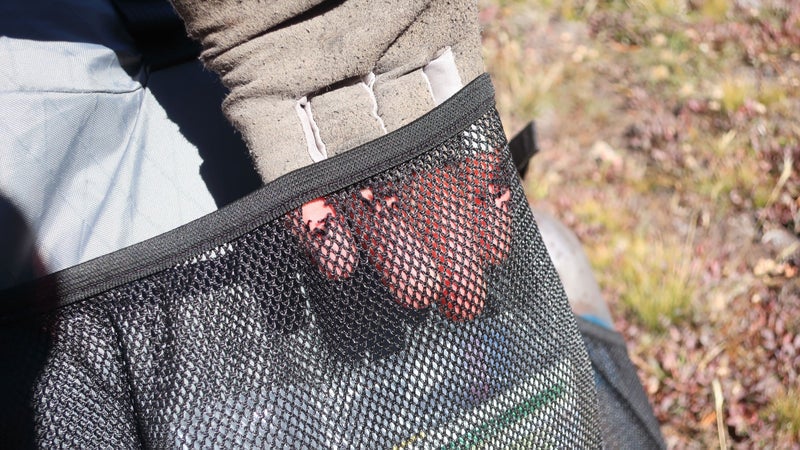 Load Carrying
The Marl has twin vertical stays that anchor directly into the hipbelt for efficient load transfer. They are removable (though not easily) and made from aluminum. A third horizontal stay near the top prevents the pack from collapsing into a cylinder.
The hipbelt and shoulder straps are sturdy, modestly cushioned, and covered in mesh. They look similar to those from ULA. The back panel has two strips of padded mesh that cushion the body against the stays and provide some ventilation (better than HMG, worse than Osprey).
The stays end at the crest of the shoulder straps, which is probably appropriate on the Marl. This height gives function to the load-lifter straps and supports weight that is placed slightly above the shoulder-strap anchor points (which are a few inches below the crest). Taller stays would more effectively carry heavier loads but would probably be overkill for a 50-liter pack.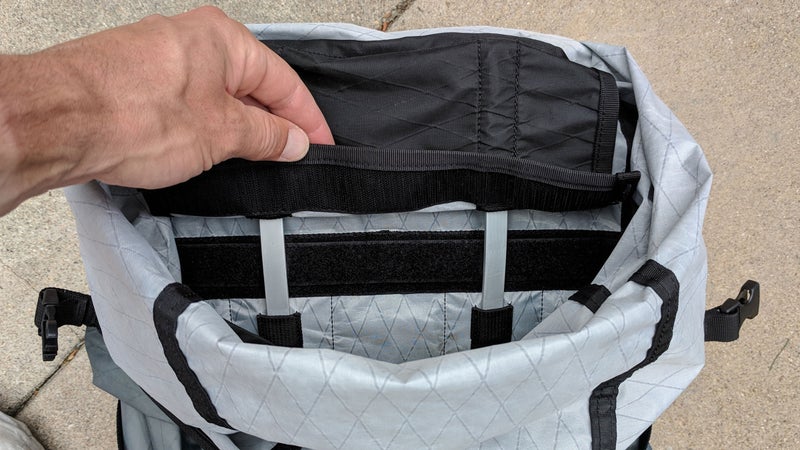 Feature Set
The features I would describe as critical are all included on the Marl: two hipbelt pockets, two side pockets, a rear pocket (critical with rolltop designs), compression straps, and some additional utility infrastructure (notably, two linear daisy chains that could be used to secure an ice ax or snowshoes).
The Marl also has some thoughtful features. The loose end of the top lid strap is connected to the pack to prevent fluttering in the wind. The bottom seam is bound externally with webbing, which gives the pack a flatter bottom and makes it easier to stand up (like a Platy Bottle).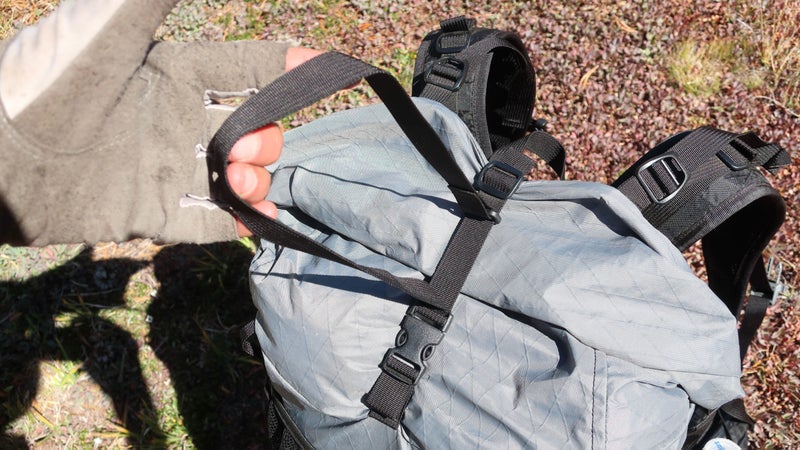 Room for Improvement
Overall, I really liked the Marl and would definitely use it again. It could be even better, however, with a few modifications.
Reverse the orientation of the hipbelt zippers so the bottom stop is on the vertical portion of the opening. In the current configuration, small objects (pen, lip balm, etc.) can slip out of the pocket if it's not fully closed.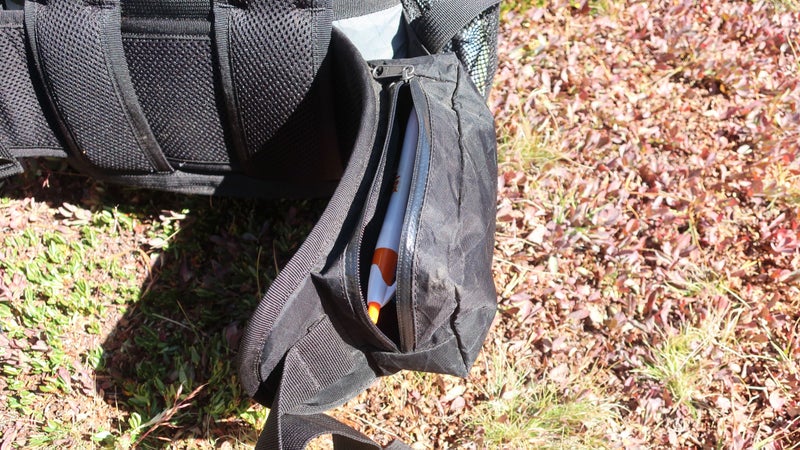 Substitute the rear pocket fabric for VX21 to dramatically improve durability. I'd happily pay another $10 to $20 for this.
The side compression straps should have side-release buckles, not ladder locks, so objects can be easily attached to the side of the pack instead of being slipped down between the webbing and pack. This would also create better infrastructure for a horizontal compression strap across the entire pack to carry gear like snowshoes.
When Hanchor changed the side pocket fabric from large-pored mesh to VX21, the company also appears to have redesigned the pocket itself, and I'm hoping that my issues were addressed. The side pockets on my version need cupped bottoms to allow bottles to sit flush. They also need greater tension/elasticity along the upper seam to keep items in place and prevent them from slipping out.
Lead Photo: Andrew Skurka