Being a "Stay-at-Home Mom" in the Outdoors
For lots of parents, it's more like stay-outside parenting. And it's hard work.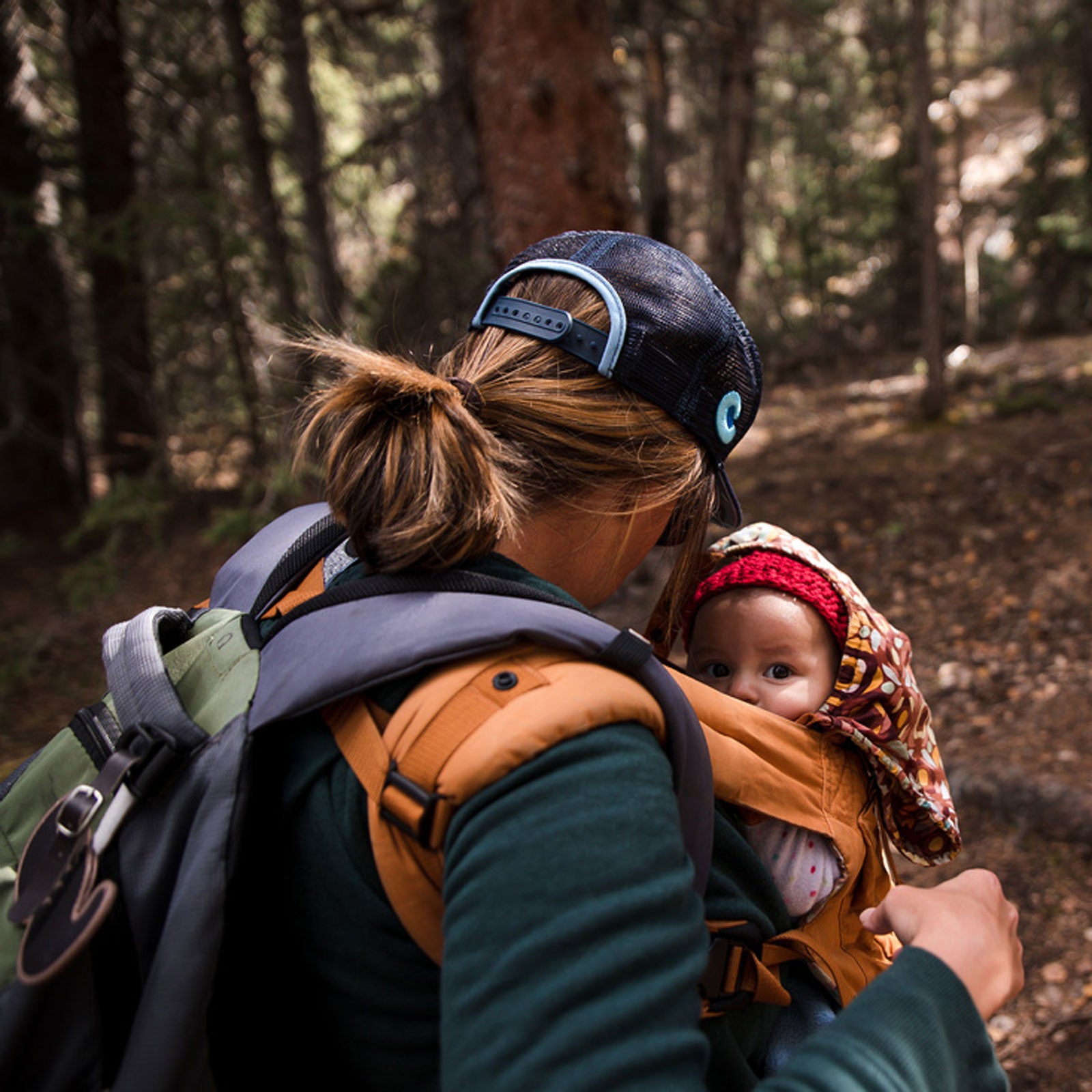 Krystal Weir(Photo)
Heading out the door? Read this article on the new Outside+ app available now on iOS devices for members! Download the app.
It was obvious early on that my son Mason was spirited. He slept horribly at night, and the only way I could keep him happy all day was by taking him outside for extended periods of time. My husband's job is rotational and far away from us in Alaska, so we realized that it made the most sense for me to become a full-time parent. I gradually went from full-time website consultant and freelance content creator to part-time jobs here and there, and then those jobs became more occasional, and then I was "just mom."
This new job was foreign to me, but the worst part was when people started asking me, "So, are you just a stay-at-home mom?" I know people don't mean it to be offensive, and it's something a lot of parents wish they could do. But it makes me cringe. I always used to want to spit back, "No, I am raising a human, and it's really hard work. If I just stayed at home all day, my child would destroy me, because he's a constant moving ball of energy. So, I'm actually a 'stay-outside mom.'"
I never said any of this, but I became it. And I really committed. I branded myself as a stay-outside parent, built a website for other escapees like myself, and called it Hike It Baby. There are a lot of stay-outside moms (and some dads), and they come in all shapes, sizes, and skill levels. We all have one thing in common: kids who just can't be inside.
There are other reasons to be a stay-outside parent: escaping from stacks of dishes, dealing with anxiety about how to entertain a baby for 12 hours straight, or combating the fear of missing out on one's former pre-baby outdoor life.
And there are lots of ways to be one. You learn to be creative about diaper changes in the middle of a Northwest downpour in a cramped 2003 four-door Toyota Prius. You find more trails to explore than you ever would have found without a child, because they're too easy to be in the guide books. You seek out relaxed indoor spaces like nature centers where people won't glare at your child as he destroys their books and toys. You make friends who'll still call back after a playdate when your overstimulated child bopped their sweet child on the head, for no good reason, in the middle of a park. You accept that your three-year-old might eat stale Cheetos for lunch if you forget to bring your cooler to the trailhead.
In hindsight, I now see that being a stay-outside-parent was good for me. It helped me muddle through postpartum depression in the early days, when I felt like I had no clue how to parent. Later, regularly being outside with other moms helped me open up and talk out my feelings about how Mason seemed different from other kids. He struggled with birthday parties, daycare—anything indoors, really—and it was on hikes, swapping stories with other parents, that I didn't feel so alone.
It also helped my relationship. My husband is an extreme introvert to my very extroverted personality, and he could relate to me better as I became more of a stay-outside mom. The trail was the one place we seemed able to talk out fights or have serious discussions about Mason and life. I didn't know this about my husband before we started spending heaps of time hiking—at first to help keep Mason calm and manageable, but then for ourselves as well.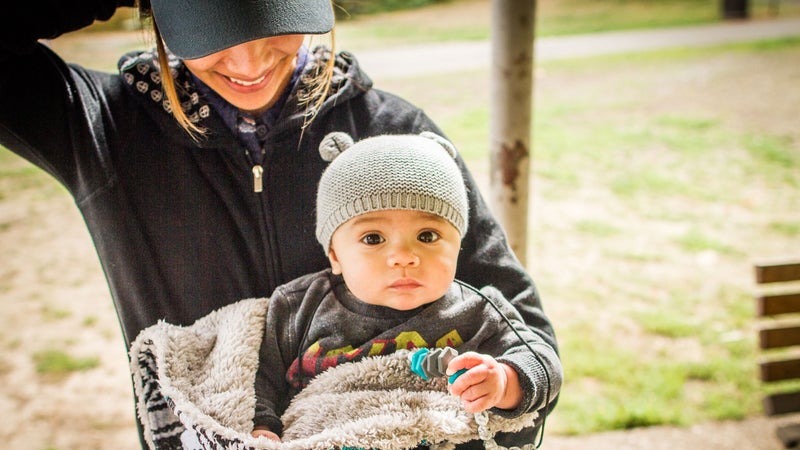 And the outdoors have given me confidence and stronger parenting intuition. When you choose stay-outside parenting, you know that when all else fails, hiking is the only thing that will change your Tasmanian devil back into a human. Even if it's 8 p.m. And that's just the way it is.
Being a stay-outside mom is a job. It's a sanity tool. It's cheaper than therapy and has proven health benefits for everyone involved. And it makes potty training way easier. (Mason currently pees everywhere except in the bathroom. We're working on it.)
So the next time you ask someone if she's "just a stay-at-home mom," rethink how you're saying it. Parenting is hard, no matter where you do it. Add in an unexpected hailstorm, a heavy mosquito year, and a screaming three-year-old, and that mom should get a gold medal just for getting out the door.
Lead Photo: Krystal Weir