One-Mile Challenge
How to Budget for Adventure
Three foundational rules to fund your outdoor lifestyle using only what you have in your bank account right now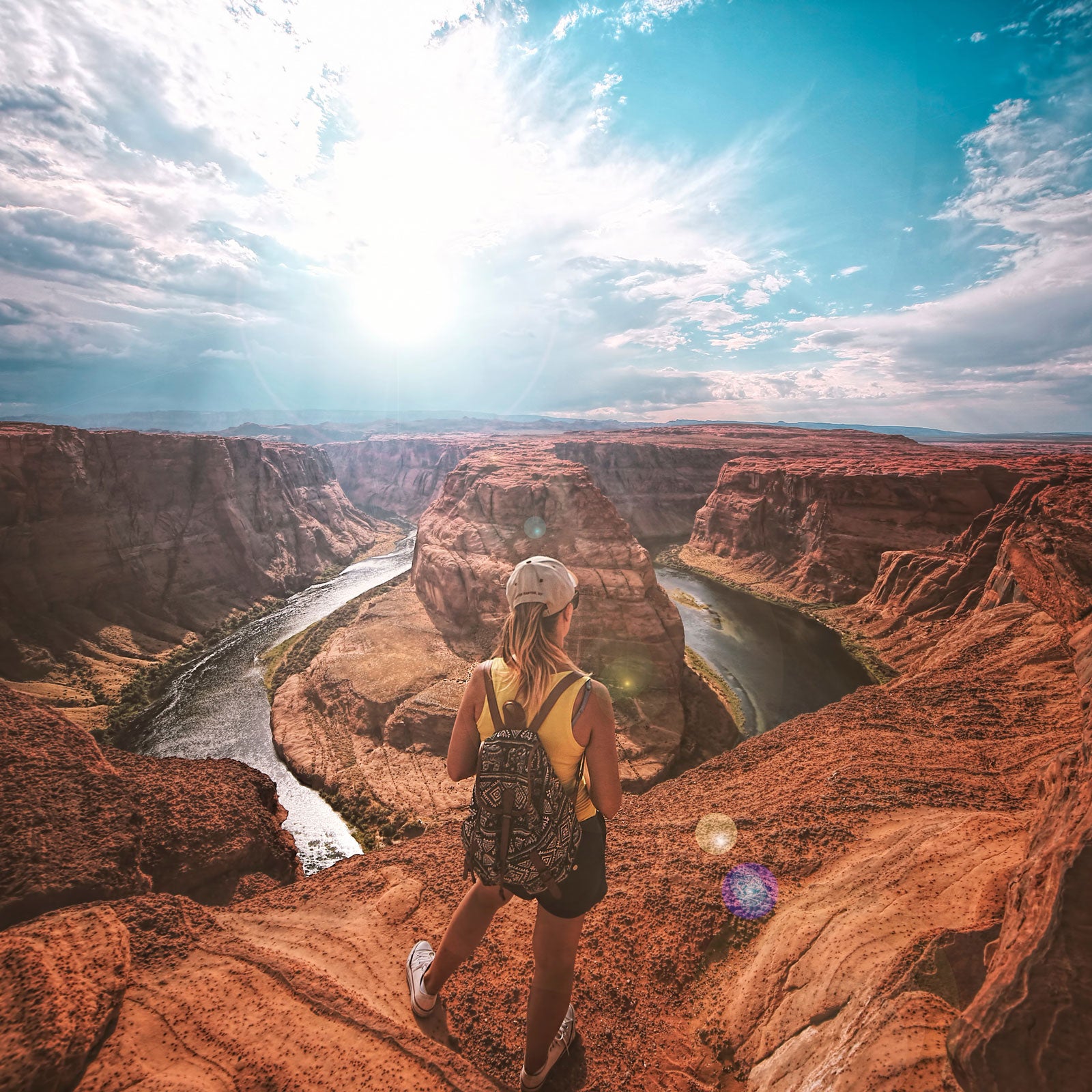 Drif Riadh/Unsplash(Photo)
Heading out the door? Read this article on the new Outside+ app available now on iOS devices for members! Download the app.
Few things are more daunting than putting together your profile on an online dating app. A few years ago, I sat for hours in front of my computer trying to craft an original, fabulous description of myself. I probably rewrote my profile five times, then decided it would be best to open with the type of life I wanted to live: I wanted a life of adventure. I wanted to see every corner of the world and encounter people's lives in places I'd never imagined. Practically, that meant I needed money to buy plane tickets, hotel stays, and gear.
Sounds great, right? But living a life of adventure requires two things:
Money to fund your adventure.
Budgeting skills to use those funds without going into debt.
Most of us are never taught how to manage our money. I've worked as a certified financial planner for the past 12 years, so I have some tricks up my sleeves that can help you successfully budget for your adventure lifestyle.
How to Craft Your Budget
I probably hate the word "budget" as much as you do, but there's no getting around its importance if you want to travel. My advice is not to get hung up in the weeds of budgeting. It can be a simple process that you knock out in as few as 30 minutes per week, so long as you outline a few parameters first.
The most important piece of your budget is not your income, but tracking your expenses.
There are two types of expenses: fixed (what you have to pay every month) and variable (all the stuff you want to do but don't have to).
Start by looking at all your expenses for the past 30 days. Break them down into categories, such as groceries, eating out, credit card payments, entertainment, adventure, rent/mortgage, gas, etc. Make sure every expense lands in a category so you can visually see where your money is going.
From there, look at your expense categories. Are there any that leave you breathless? Like, "How could I possibly spend that much money on X expense?!"
Now that you've looked at all your expenses, you can begin to set some goals for the upcoming month to lower expenses in one category and route that savings into your adventure budget.
Rinse and repeat.
One of the most important budgeting steps I took was to set regular weekly money check-ins. For me, that happens on Sunday afternoons, when the weekend is winding down. I sit down with a nice glass of wine, review my expenses for the week, check in on money goals for the next week, and challenge myself to find excess savings that I can put into my adventure savings account.
Budget Tools
There are lots of ways to budget each month, whether you're a fan of Excel spreadsheets, a blank piece of paper or sticky notes, or some slick app. I suggest you try a bunch of different methods until you find one that sticks with you. Thankfully, there are a ton of amazing mobile apps that make the money categorization part super simple. Here are some of my favorites.
You Need a Budget
YNAB is a comprehensive web-based budgeting system (with a mobile app) that enables you to budget each month and plan for specific goals. It can be a bit tricky to get up and running, but the site has a ton of great videos to help you out. YNAB is great if you're looking for a complete analysis of where your money is going every month.
Clarity Money
I love Clarity Money and use it in tandem with an Excel spreadsheet each month. This mobile apps is not as sophisticated as YNAB, but you still get a good look at where your money is going, and it even offers clever ways to save on monthly expenses, like your utilities and phone bill. Clarity Money is great if you're new to budgeting and want a simple, straightforward app.
Albert
This mobile app is relatively new but already becoming a classic. Think of Albert as a mix of YNAB and Clarity Money. Albert shows you where you're spending your money and helps you identify saving opportunities, pay down debt, create a financial plan, and even set up automatic savings. Albert is great if you're looking for a robust budgeting app with a few smart bells and whistles.
Make It Personal
During my twenties, I struggled with staying on top of my budget every month. I couldn't get into a good rhythm, and it felt like a chore that required too much of my attention. When I started studying personal finance and the reasons we make decisions, I began to understand the power of how we think, act, and feel about our money.
It might sound crazy, but one the best decisions I made was to change the name of my budget to my "Adventure Planner." After I made this mental shift, I began to see my money solely as a tool to help me achieve my adventure goals—things like travel. Every penny I could save went into funding another adventure. Then it all clicked for me.
My best piece of advice is to make your budget personal. Make it fit your lifestyle and your goals. Money is just a tool to help you live the life you envision.
For instance:
Change the name of your budget, as I did, to something that will motivate you.
Stay focused on your goals and incorporate them into your budget so you remember to save each month.
Don't focus on your mistakes; throw out what doesn't work and start over.
Move your adventure expense category to a fixed expense to ensure that you save each month.
Build in a reward each month, like a new piece of gear or nice meal out, when you hit your money goals.
It took me a few tries, but I've found ways to be smart with money and afford to travel and have adventures every month. When I got up close and personal with my expenses, I could see ways to route unnecessary expenses into savings to fund my adventure goals. The cool thing is that you don't need to be a math major or have a fancy financial degree to learn how to budget for adventure. You can start right now with what you've got in your bank account.
Shannah Compton Game (@shannahgame) is a certified financial planner professional with an MBA. She hosts the award-winning podcast, Millennial Money, where she shares relatable, easy-to-understand financial advice that will actually make you want to talk about money. 
Lead Photo: Drif Riadh/Unsplash
Trending on Outside Online