The New Explorers
Sponsor Content: THE NORTH FACE
Ashima Shiraishi Is the New Face of Climbing
Wondering what the future of rock climbing looks like? Search no further than Ashima Shiraishi, the Olympics-bound, New York City prodigy.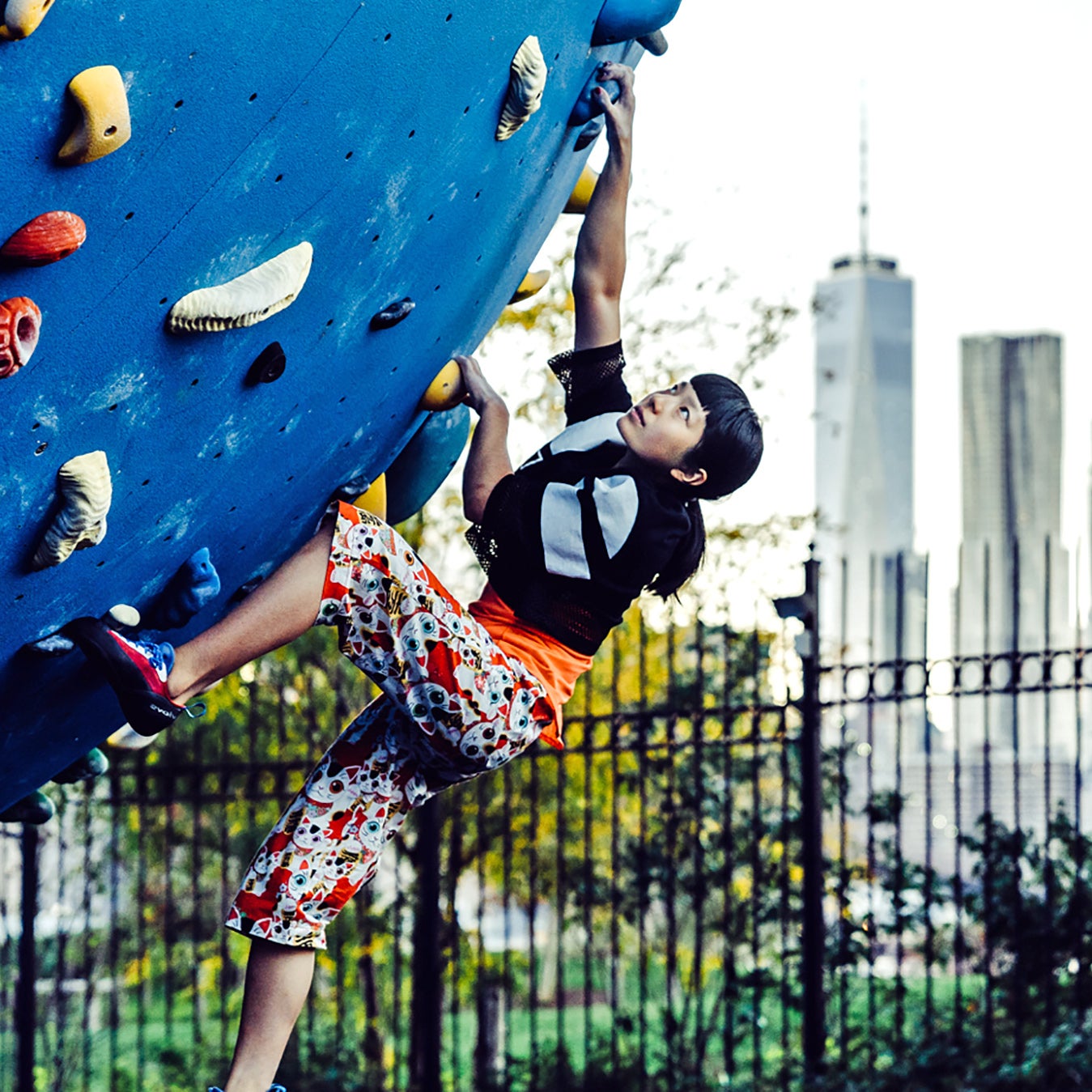 For starters, Ashima Shiraishi is first and foremost an urban climber. By that we don't mean she scales buildings. Rather that she's also a cosmopolitan young woman who just happens to be arguably the best rock athlete in the world, having climbed two V15s (a grade no other woman has attained). The New York City native discovered the sport when she was six, playing with her father near the city's infamous Rat Rock boulder in Central Park. She later honed her craft training at the famed gym, Brooklyn Boulders. Fast-forward to today and the 17-year-old phenom, one of the youngest and most accomplished The North Face athletes, is the International Federation of Sport Climbing's three-time defending World Youth Champion in both bouldering and lead climbing.
Adventure to me is letting yourself be uncomfortable. I'm starting to enjoy the process. It's making me grow. It's freeing.
Her next big goal? Standing atop the podium the 2020 Olympics in Tokyo, where climbing will be a medal sport for the first time. To prepare for the games, she and her family recently relocated to Tokyo. Not surprisingly, the transition to the world's largest city has been disruptive—she's having a tough time navigating the train system and is struggling to adjust to all the distracting lights. But it's also proven inspiring, once she got over the cultural differences. "Tokyo lacks the diversity of New York," says Shiraishi. "If you're doing something odd, people stare at you. It can be intimidating." But adapting to a new city has forced her to try new things. "Adventure to me is letting yourself be uncomfortable," she says. "I'm starting to enjoy the process. It's making me grow. It's freeing."
For Shiraishi, challenging herself means more than climbing new walls or tackling harder bouldering problems. "I'm an introvert, so just talking to a stranger each day can be an adventure I set myself on. Everyday you make these choices." Forcing herself to face that which makes her uneasy is a theme with Shiraishi. Just look at her introduction to the sport in New York's Central Park. "I went to climb the Rat Rock boulder every day after school until I got it," she says. "Keep stacking up those small adventures, and that's a life."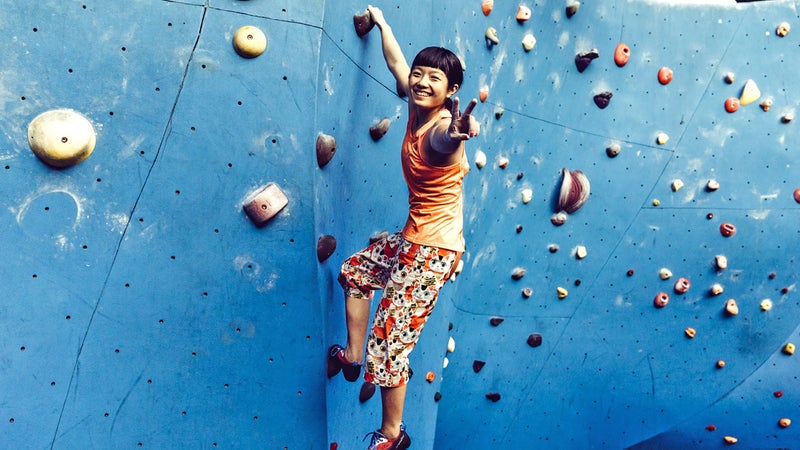 Which is to say, even in the Lost in Translation–style estrangement of Japan, there's a place for you, if you just adjust your outlook on sport, life, and culture. "There are 500 climbing gyms in Japan," says Shiraishi. "In climbing gyms, there is always a community that I feel comfortable in, everywhere in the world. And at every single gym, there are freaky strong climbers. Being surrounded by people like that is really motivating."
Even Shiraishi's favorite hobby is urban-centric. She loves to forage through second-hand stores for treasures, what she calls "thrifting." This might be hereditary: her parents met at fashion school, and her mom later created all the costumes for her dad's dance troupe. "As a baby, I was fashionable," says Shiraishi. "My parents always said, 'Wear something you feel confident in' instead of thinking about whatever is the current hype. If you're confident, you'll look cool. My best Tokyo find was a tracksuit sweater from the eighties. It's nice and warm—a little puffy. I'm in love with it. I wore it at every single competition this year. It cost me eight dollars."
Armed with her kitschy tracksuit, a mind open to new experiences, and a physicality ideally suited to vertical rock, we're only expecting to see that superpower confidence grow. Even if she never climbs buildings.
---
The North Face believes in celebrating the spirit of exploration that lives within us all. From the mountain to the city, they believe that all explorers share a mindset of curiosity paired with the courage to try something new. This 4-part series also includes a snowboarder mentoring the next generation of female street riders and a climber with creative passions just as varied as his climbing ones. | Hero photo credit: Eddie Lee