Jimmy Chin's Nine Tips for Adventure Photography
The filmmaker and photographer shares his wisdom on how to capture a great shot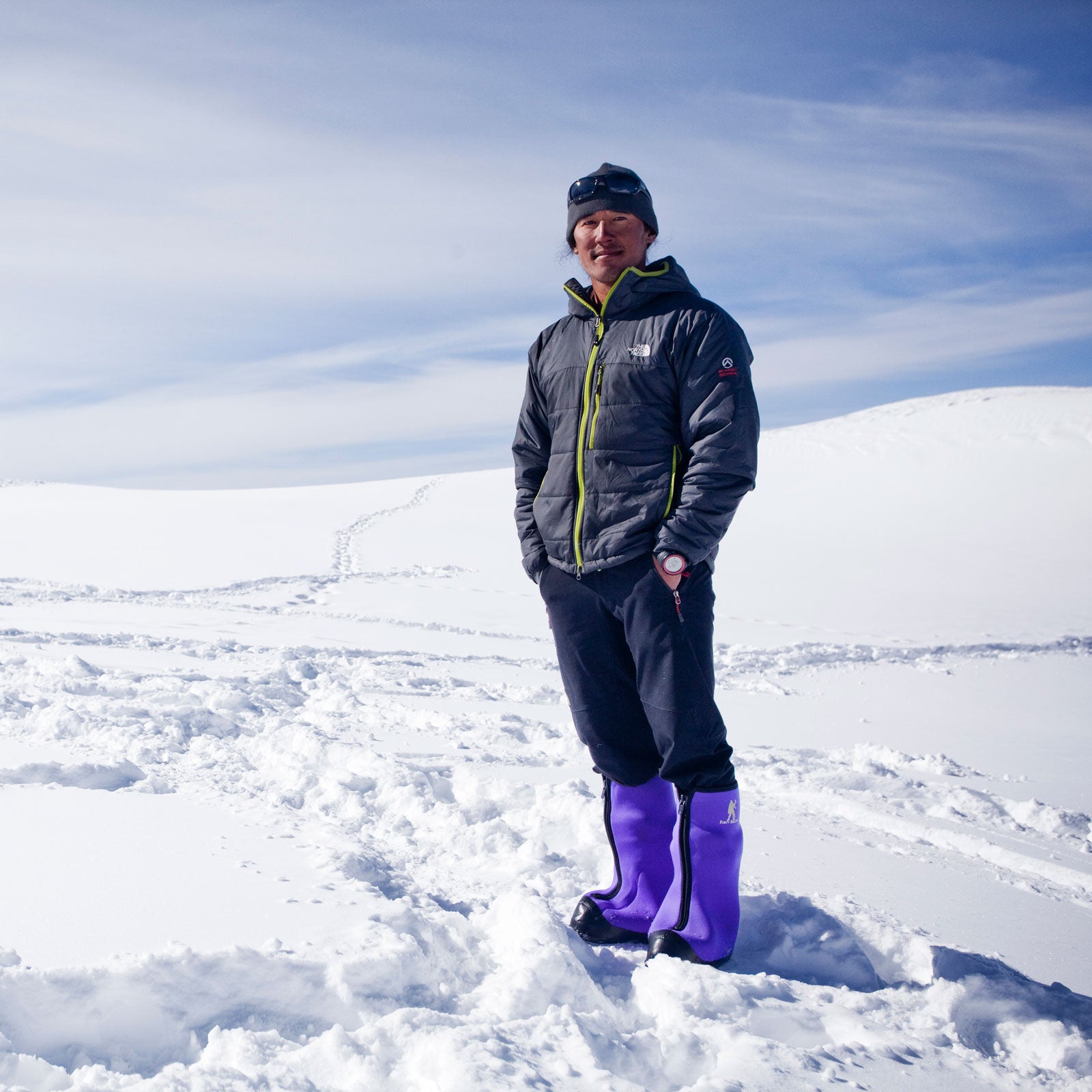 David Hanson/Aurora Photos(Photo)
Heading out the door? Read this article on the new Outside+ app available now on iOS devices for members! Download the app.
Jimmy Chin hardly needs an introduction. The National Geographic contributor and co-director of Meru and Free Solo is one of the most recognizable photographers in the world (he has, for example, 1.9 million Instagram followers). He's also a world-class athlete. Not only does he keep up with the best climbers, skiers, and mountaineers, he does so carrying the extra weight of camera gear while constantly repositioning to capture the perfect shot. So it's fitting that when we caught up with Chin to hear his adventure-photography tips, his first piece of advice had nothing do with photography, but with proficiency in the mountains.
Know Your Way Around
"Be really good at the activity you want to shoot, whether that's skiing, climbing, or mountaineering. If you want to shoot with the best athletes or want to get out and get after it, you need to be able to keep up. And you certainly want to be dialed in. No one wants to shoot with someone who's a liability in the mountains."
Go Light
"If I'm really on the move, I usually carry my camera in a super-minimalist shoulder bag so it's always accessible. Most photography bags have a ton of padding, but I've found that's usually overkill. If the going gets really technical or it's nuking out, you can always put the smaller bag in your pack until you need to shoot."
Get Up Early and Stay Out Late
"Light is such an important aspect of photography, especially outdoors. The Golden Hour is great, but oftentimes there's beautiful saturated light right before sunrise and right after sunset, so it's always worth getting to your spot early and sticking around."
Be Present
"Shoot the moment for what it is and for yourself. Don't worry about how it's going to look on Instagram."
Look Around
"When you're charging in one direction and you're like, That shot's so sick, it's easy to focus on one thing and miss what else is around you. I'm surprised at how often I miss something just because I didn't turn around. Ideally, it's not later that evening when you're sitting there with your friend and you're like, Where did you get that shot? And he says, Oh, it was right behind you."
Aim for Variety
"This means shooting with different focal lengths and compositions, for starters. But also think about how light shapes the subject—frontlighting versus backlighting versus sidelighting, and highlights. Take lots of different shots so you can compare them later."
Decide What Your Subject Is
"Is it the landscape or a person? If you want to focus on a person, you can make them very big in the frame and put them in the center or follow the rule of thirds. If you want to show context or the scale of the landscape, then zoom out to make the person smaller. Weighting the photo based on those decisions is a good way to think about it."
Do Your Research
"Study different genres of photography for inspiration—conflict to street to fashion. You never know who or what will influence your style or inspire you. Look at photos and think about why you do or don't like them. Ask yourself why they speak to you. Try to understand what the photographer was thinking and how they shot it. How would you have shot it?"
Just Go Out and Shoot
"A lot. Find your voice."
Want to take better photos on your climbing trips? Check out our Climbing Photography with Jimmy Chin online course on Outside Learn, where Outside+ members get full access to our library of more than 50 courses on adventure, sports, health, and nutrition.
Lead Photo: David Hanson/Aurora Photos