5 Surefire Ways to Make Friends While Traveling
One of the hardest parts about adventuring alone is also the most rewarding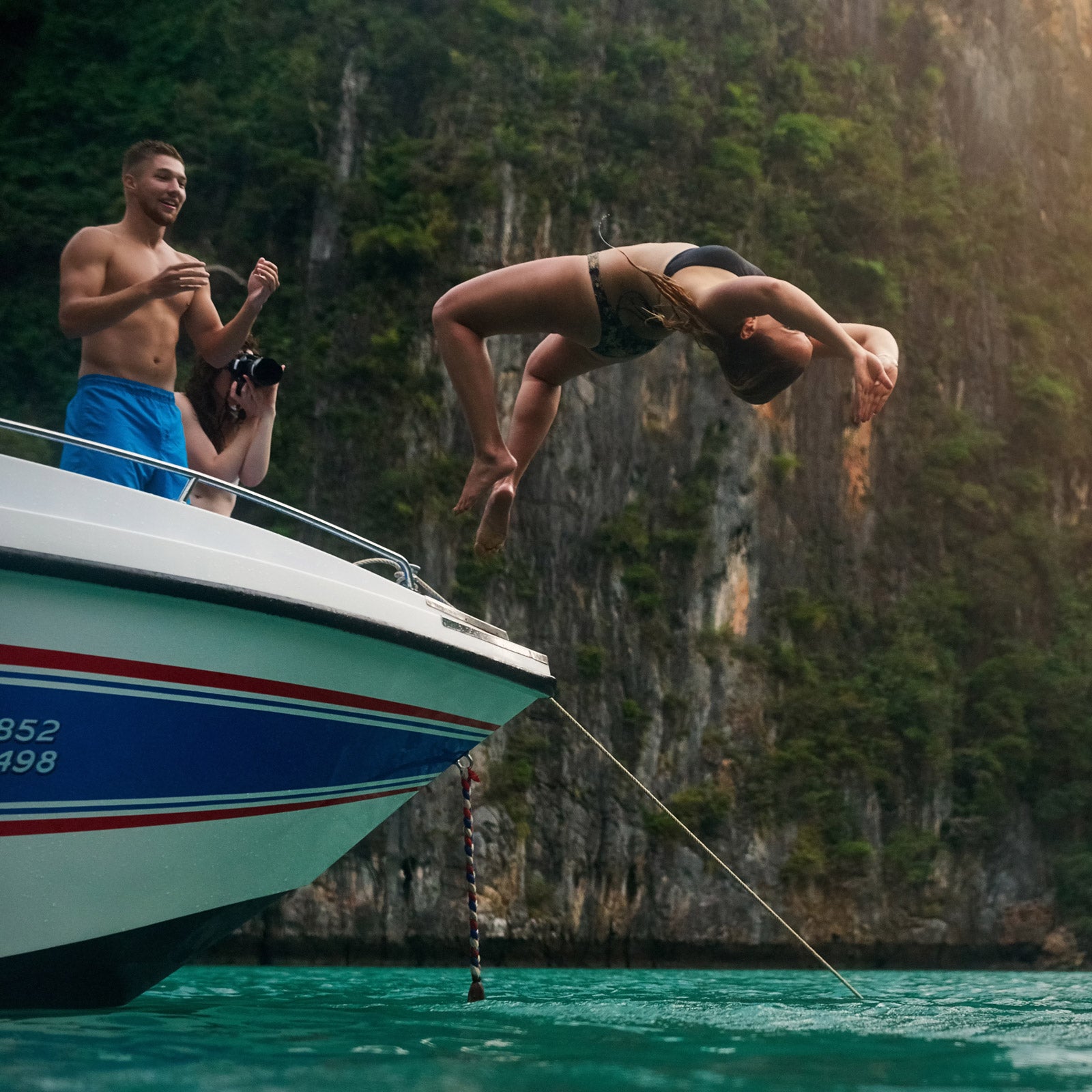 PeopleImages/iStock(Photo)
Heading out the door? Read this article on the new Outside+ app available now on iOS devices for members! Download the app.
For many, the idea of traveling the world solo is both thrilling and intimidating. And if you're like me, one of the scariest things is making friends and connecting with locals. Talking to a total stranger in a totally new place, perhaps even in a language that isn't English? For years, that thought alone made me cringe.
But I am here to tell you that the best and most rewarding part of solo travel is often the friends you make along the way. After all, nothing unites people quite like a shared travel experience.
But how do you go about putting yourself out there? Being an American expat based in Wanaka, New Zealand, a beautiful mountain town and tourist hub in the Southern Alps, I've seen both sides of the coin as backpackers, travelers, and seasonal workers often try befriending me. Combine that with a decade of international solo travel under my belt, and I have a few tried-and-true tips for making friends on the road.
Ask Lots of Questions of Everyone You Meet
I've found that the more openly curious I am, the more people I meet. Mostly this involves asking a lot of questions. What's the worst that could happen? Someone doesn't reply and stares at you like you've grown a second head? Sure, that can happen, but you'll often be surprised. I've gone sailing in Greece with people I met in a café after asking them to share their favorite local haunts and admitting I was traveling alone.
Follow the Fun
Whenever I arrive somewhere new, I peruse the posters and signs tacked to the walls of cafés, bars, and even telephone poles looking for cool events, gigs, and shows. I ask myself: If I lived here, where would I go? And then I take myself there. It's a great way to get away from all the tourist spots tagged on Instagram and into the cool neighborhoods where the locals actually hang out. Not only will you likely make a few friends, but you'll also get to know the city you flew halfway around the world to explore.
Take Your Time
One of the best ways to make friends with locals is simply to slow down. It's hard to truly get to know anyone if you're in a new place every night. It took me years to learn this lesson. When I first began traveling, I was like a baby seeing everything for the first time; I wanted it all. Now, instead of running around trying to tick all the spots off my list, I find more value in renting an apartment or house and sticking around in one spot for longer. When you're buying your fruit from the same fruit lady and grabbing your morning coffee at the same café, you can't help but build connections. I once crashed a friend's wedding in Sri Lanka that way after knowing the couple for just four days, but that's a story for another time.
Say Yes to Every Opportunity
It may seem obvious, but when I moved to Wanaka and went in search of new friends, my personal philosophy was to say yes to everything, whether it was an adventure in the mountains or simply hanging out by the lake. This approach has enabled me to befriend locals no matter where I am, and it has led me to do things like a downhill mountain biking mission for which I was wildly unprepared. Five years later, I've yet to get back on a mountain bike due to sheer trauma, but I now count some of the strangers I met on that ride as my best friends.
Be Chill
Though I reckon I've got another 20 years before the born-and-bred New Zealanders here in Wanaka accept me as a true local, I've lived here long enough for the tourists to consider me one. And let me tell you, while asking questions is a great way to start a conversation, I find myself engaging more with the travelers who treat me like a human instead of a walking guidebook. Having the same old conversation about how long you're in town and what your favorite spots are gets real old real fast.
Lead Photo: PeopleImages/iStock
Trending on Outside Online