What Happened with Rowan University's Sports Bra Ban
Athletes at Rowan University were banned from running in sports bras because it "distracted" the football team. The incident highlights a much bigger issue about policing women's bodies.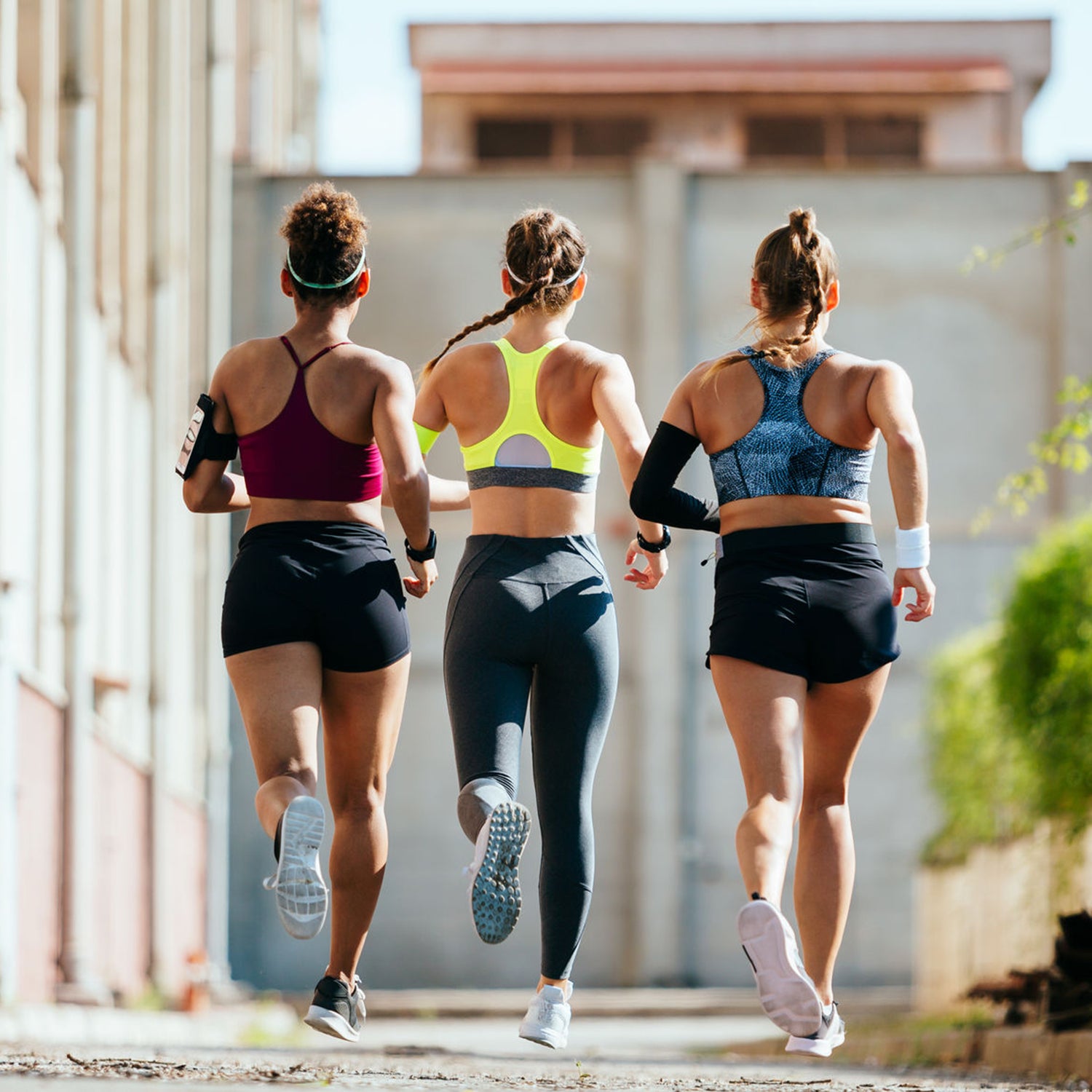 BONNINSTUDIO/Stocksy(Photo)
Heading out the door? Read this article on the new Outside+ app available now on iOS devices for members! Download the app.
Two weeks ago, the Rowan University men's and women's cross country teams gathered on their school's track for an afternoon workout—a grueling set of mile repeats. It was warm for a late October afternoon, with temperatures in the 60s in Glassboro, New Jersey. Some of the runners took off their shirts and finished the workout in their sports bras. (Some male runners also ran bare-chested.) "I was holding a 5:45 or 5:50 during the mile repeats. We were dead and sweaty," says Rowan senior and team member Hannah Vendetta. 
Team members say that one of the football coaches, whose team was practicing at the same time on the field inside the track, approached the women's cross country coach and told him that the runners were distracting the football players. 
A few days later, after an athletics department meeting, the cross country teams learned that per university guidelines, they all had to wear shirts during practice. Also, the cross country teams were no longer allowed to use the track while the football team practiced, according to university policy that only one team can use a training facility at a time. Instead, if they wanted to run in the afternoon, they would need to make do with the Glassboro High School track across the street. Or they could change their practice time. 
Rowan student and former cross-country runner Gina Capone saw that her teammates were frustrated. Enraged, she posted an article on Odyssey, a self-publishing platform, on November 7. In her piece, she took the Athletics Department to task, citing unfair treatment of the cross country team, policing women's bodies, and perpetuating a "boys will be boys" culture on campus. 
"Women, whether they have a six-pack or not, run in sports bras because, quite frankly, it's hot outside. We run in sports bras because our workouts are demanding, challenging, and vigorous," Capone wrote. "We do not run in a sports bra as a way to show off our bodies in attempts to distract men."
By the next morning, Capone's post had gone viral, throwing Rowan University into the spotlight on the eve of hosting the NCAA Division III regional cross country championships. 
The incident serves as a reminder that nearly 20 years after Brandi Chastain scored the winning goal in the women's World Cup final, tore off her shirt, and celebrated on the field with her teammates, a woman's right to be seen in a sports bra is still hotly debated. "I never want to distract anyone. I was just showing up at practice and trying to do my best," says Vendetta. But instead, she and her teammates were reprimanded. 
The incident serves as a reminder that a woman's right to be seen in a sports bra is still hotly debated.
When I first saw Capone's article in my social feeds, I honestly thought it was a parody. It took me a few minutes to realize that it wasn't an Onion story. If the football players aren't paying attention during practice, that should be an issue between the football team and its coaching staff. But of course, women are still being told what they can and can't wear based on what men think. And for most female athletes, that's hardly a revelation. 
"It doesn't just affect girls on this team, but all female athletes and females in general," Capone said in a phone interview. "What we're wearing isn't the problem. It's how the guys are responding that's the problem." On social media, prominent members of the running community echoed that sentiment. In a tweet, two-time Olympian Kara Goucher said, "No lie—I had to bring a note signed by my mom that said, 'my daughter has permission to run around in her underwear' after a group of us ran in sports bras at practice. That was 1995, I thought things had changed."
The university has its own side of the story. The school insists it was never about the sports bras, and a university spokesperson said in a phone interview that the issue came down to facility usage. 
Rowan University has a policy that only one team can use a venue at a time. So when the football team is practicing at Rowan's stadium, they have priority use of the facility, which includes the surrounding track. (The university released a statement on November 8 explaining its policy.) Cross country is scheduled to practice after football, explains Joe Cardona, vice president for university relations at Rowan. Instead of waiting for football practice to end, "If the coach wants to call practice earlier in the day, they use the high school track," he says. 
Cardona says the Athletics Department wanted to address the one-team-per-venue policy in the meeting. The sports bra issue came up as a sidebar to the conversation. 
And according to a statement from university president Ali A. Houshmand, all athletes are required to wear shirts, even during practices. The "shirts required" rule is a long-standing verbal policy that applies to male and female athletes across all sports. "The verbal policy was adopted to create standards for all student athletes. We want to keep standards above a normal rec or intramural team. You're playing a NCAA sport," says Cardona. 
But thanks to the outrage sparked by Capone's article, the university has responded by saying that it will create a new written policy, reversing the old stance: "There will be no restriction of sports bras without shirts as practice apparel," Houshmand says. "By clarifying our support of women's athletics and its student-athletes, Rowan strongly affirms its commitment to ensuring that women are able to train and perform at the highest levels."
Vendetta says she appreciates the gesture. "I respect the fact that the University released a statement. It shows that they are listening and care about their student athletes," she says. But while the new policy is a step forward, there's still the issue of practice facilities. 
If the debate is really about the Athletics Department's one-venue-one-team policy, the evidence is shaky. The football team has access to other facilities: in 2015, Rowan completed construction on a new $4.6 million athletics complex, which includes practice fields for the football, soccer, field hockey, and lacrosse teams. There's only one track on campus.
And Rowan students and alumni, including former cross country and track and field team captains, have disputed the one-team-one-venue policy on social media. They say that they've practiced on the track at the same time as the football and lacrosse teams countless times, and it's never been an issue. Since the policy was enforced loosely at best in the past, it seem unlikely that it's the root cause of the controversy.
While the university says it's serious about enabling female athletes to train and perform at the highest levels, relegating the cross-country team to lesser facilities sends the wrong message. But sports bras and facility usage aside, this incident speaks to a larger systemic problem. Instead of men—and in this case, the football players and coaching staff—taking responsibility for their own behavior, women are being punished and blamed. The pervasive practice of policing and sexualizing women's bodies and holding women accountable for the actions of men has a long-lasting impact. It teaches women to be ashamed of their bodies, and implies that they come second to men. 
"I can only imagine how disheartening it is for the women's cross country team to be made to feel like their [peers] saw them as sexual objects. And because their [peers] are distracted by their bodies, their athletic opportunities had to suffer," said Kelly Roberts, a runner and the creator of the #SportsBraSquad movement, in an email. 
Roberts says she wishes the school had used the incident as a opportunity to stand up for female students from the start. "Until we stop telling women to cover up, we're never going to solve the larger problem," she says. 
Lead Photo: BONNINSTUDIO/Stocksy
Trending on Outside Online