8 Tools for Navigating Big Airports
Seven free apps and one website that will make long travel days a lot less painful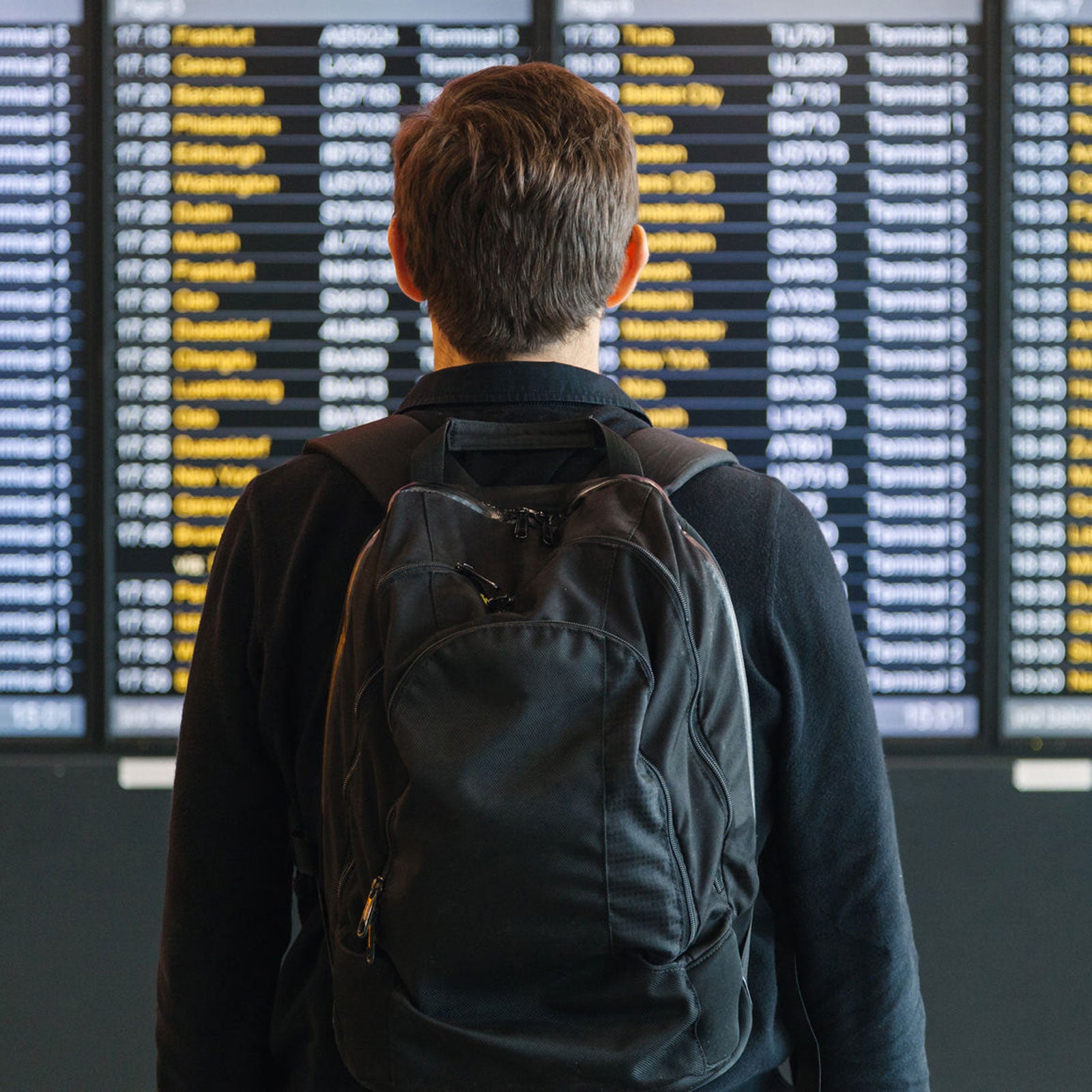 VICTOR TORRES/Stocksy(Photo)
Heading out the door? Read this article on the new Outside+ app available now on iOS devices for members! Download the app.
Airports don't have to be the worst part of your next vacation. Whether you're looking for a good meal, ways to make a long layover less boring, or simply a quicker route through security, there really is an app for that. Here's how to make your dreaded time at the airport much easier and possibly even enjoyable.
Grab (Android and iOS)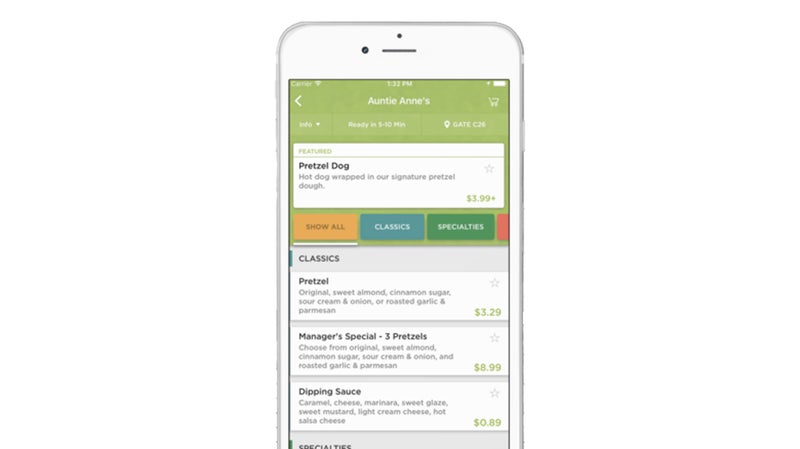 Few things are worse than making do with tiny bags of airline peanuts because your layover is too short to wait in line for actual food. Grab lets you order a meal for your layover before your initial flight has even taken off, so it's ready as soon as you step off the plane.
Service (Android and iOS)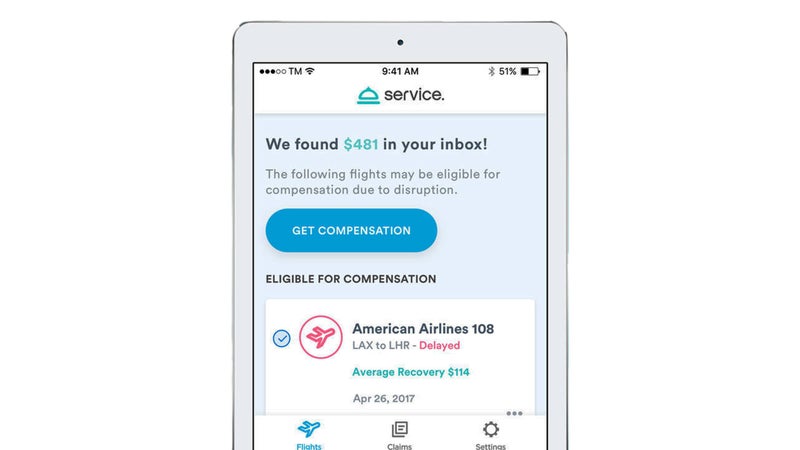 This app syncs with your e-mail inbox, and if it detects a flight delay or cancellation, it automatically contacts the airline and starts working through the tedious steps of retrieving the financial compensation you're owed. As a bonus, it will also keep track of your upcoming hotel stays and rebook your room if the price drops. The only drawback is it takes 30 percent of whatever reimbursements you receive.
Tunity (Android and iOS)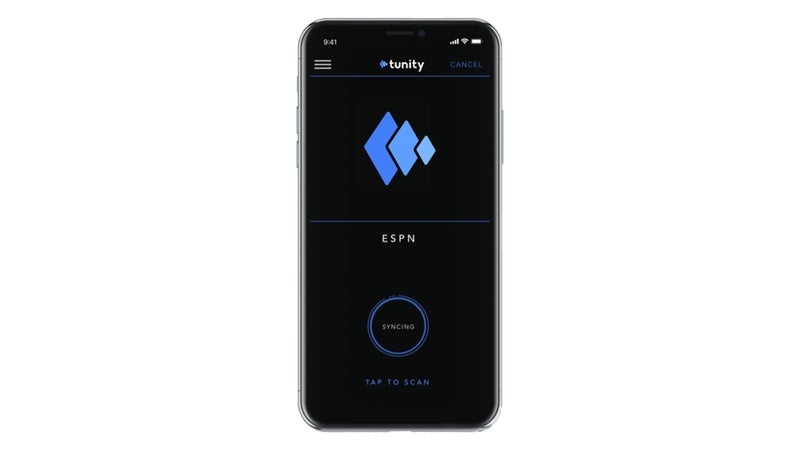 Your flight was delayed three hours, and now you're left to watch the big game on the silent TV screens scattered around the terminal. Fret not: Tunity is here to bring you sound while you're killing those long hours waiting at your gate. Just open the app, align your smartphone's camera with the muted TV, tap "scan," and the audio will start playing directly through your phone.
LoungeBuddy (iOS)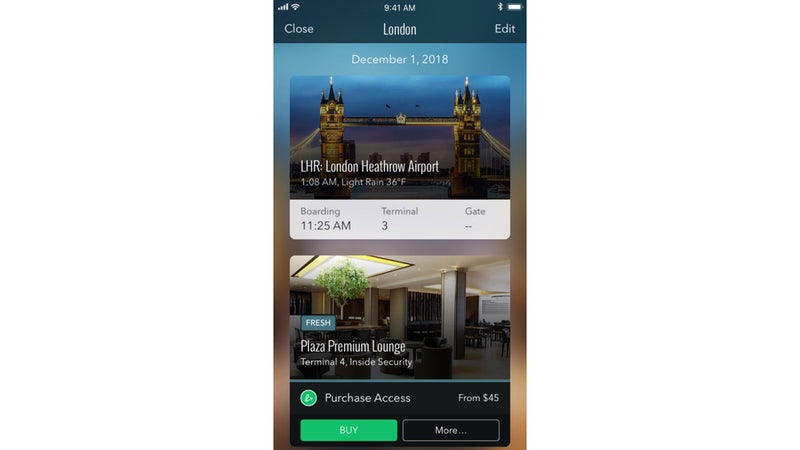 Whether you're flying first class or economy, this app will indicate which airport lounges you have access to based on your credit cards, rewards memberships, and airline statuses. You can also check which lounges you can pay to enter, and in some cases, you can purchase access directly through the app.
Flightradar24 (Android and iOS)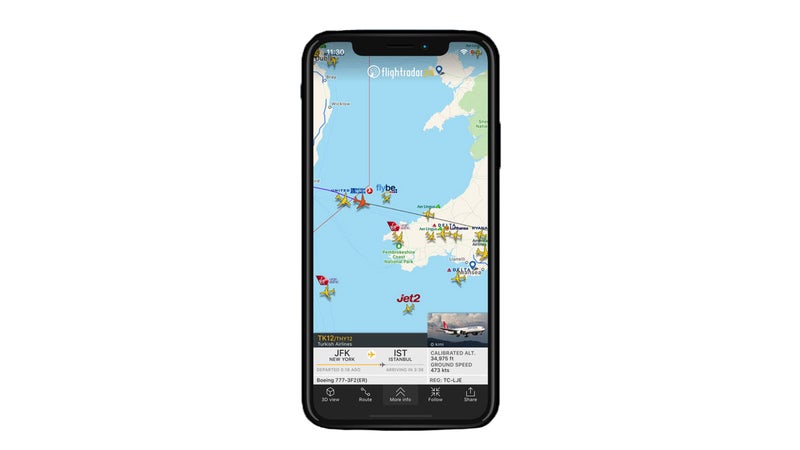 Ever wondered where your plane was before it got to your gate? With Flightradar24 you can search any flight number and track the plane's route and delays. Once you've taken off, you can follow your flight for the exact arrival time, to plan your layover or update whoever you roped into picking you up. For fun, if you catch a glimpse of a plane flying by your window, check the map to find out which flight it was and where it's headed.
SeatGuru (Android and iOS, Free)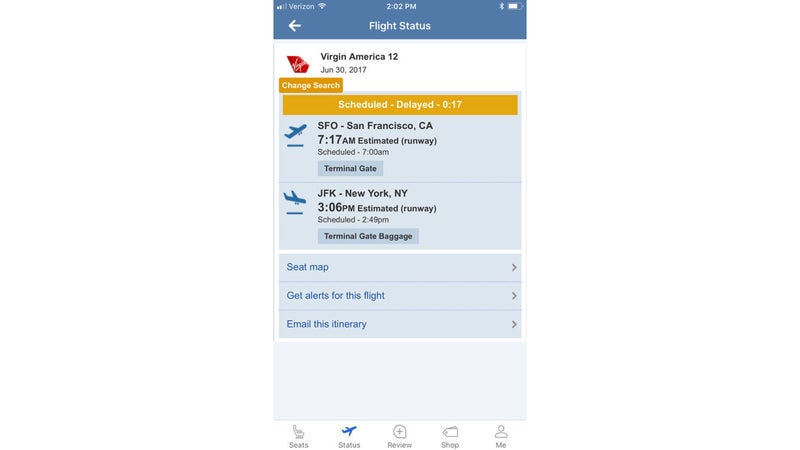 Input your airline, flight number, and travel dates before booking your flights, and SeatGuru will show you the exact planes you'll be flying on and the best, most comfortable seats onboard. Plus, because users can report things like broken seat-back TVs or recliners, you won't get stuck with a rigid seat sans in-flight entertainment. 
App in the Air (Android and iOS, includes in-app purchases)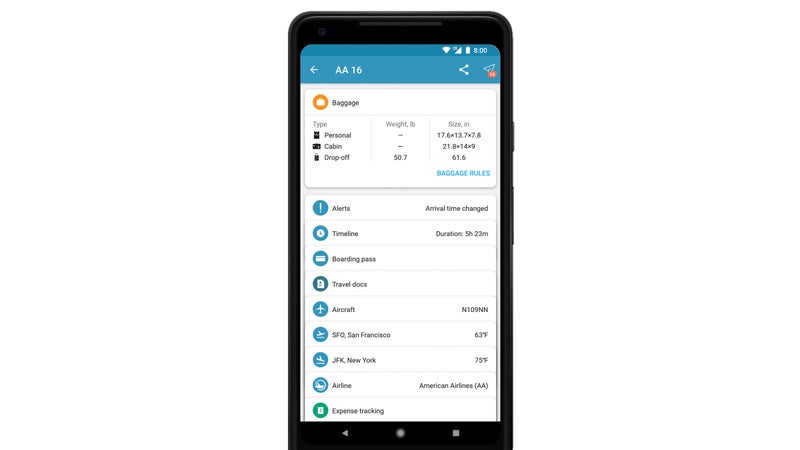 If you travel for business or just love to country hop, App in the Air is the organization tool you never knew you needed. It provides a single place to hold all of your itineraries, boarding passes, and frequent-flier programs. You can also store all your past and future tickets and airline points in the app. But the best part? It will send flight updates and gate changes to your phone via SMS, so you can stay up to date even if your phone doesn't have access to data. 
iFly.com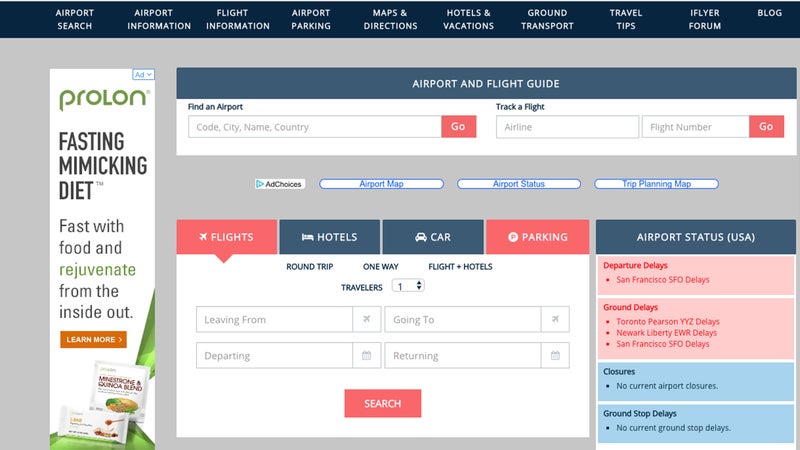 With the recent demise of beloved airport-map app GateGuru, iFly.com is the next-best source of information for navigating a new airfield. While the user experience isn't as polished, don't dismiss this website. It's chock-full of essential information for over 700 airports, like estimated security wait times, on- and off-site parking locations, driving directions, rental-car and ground-transportation options, weather updates and delays, and terminal maps with gate locations, restaurants, and shops. And for some larger airports, you can indicate which terminals you'll be arriving and departing from, and it will provide step-by-step directions between terminals for your connecting flight. There's even a section for great layover activities nearby.
Lead Photo: VICTOR TORRES/Stocksy
Trending on Outside Online