Tough Has More Fun
Sponsor Content: FORD
Seattle Is an Outdoor Adventure Heaven
The Northwest's biggest city is also an adventure sports hub
It's hard to imagine a big city with the diversity of adventure that Seattle offers. There's Discovery Park, a trail runner's dream that overlooks the Cascade and Olympic ranges, and kayak-filled Puget Sound. There's the I-5 Colonnade, a rollicking mountain-bike park with rock chutes, switchbacks, and ladder bridges. For day trips, there are four ski resorts within two hours, and for boaters, the Skykomish and Snoqualmie Rivers are both within 90 minutes of town.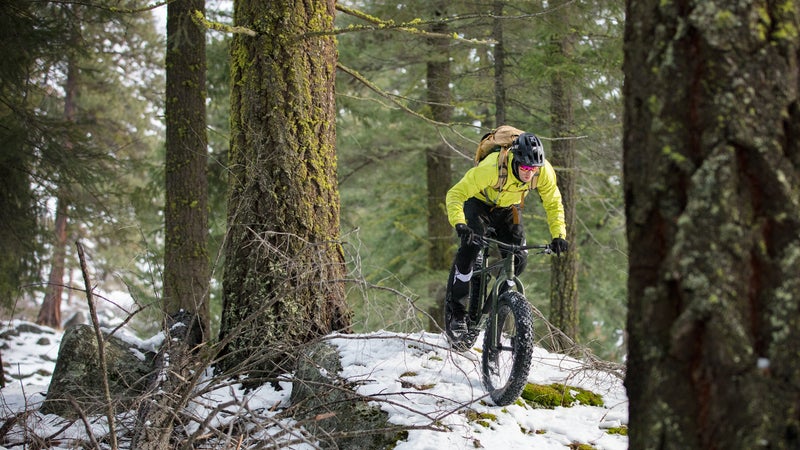 Lately, Seattle and the surrounding communities have been on a mountain biking kick. Tiger Mountain, only 15 miles from downtown Seattle, is home to a rapidly growing network of singletrack. "The Tiger Mountain zone is just flat-out rad," says Joe Chalmers, a Montanan who used to manage a Seattle REI. "Every time I visit, it seems like there's always a new trail." And Bellingham, two hours to the north, is home to one of the most up-and-coming mountain bike destinations. "The mountain biking in Bellingham is unreal," says pro mountain biker Geoff Gulevich. "The trails are rarely crowded. And the terrain is less eroded, so you can carry more speed."
---
We took the all-new 2019 Ford Ranger all over the country to find where the best adventure is. We went fat tire biking near Seattle, cold water kayaking near Denver, surfing outside of Boston, hot air balloon base jumping outside of LA, and more. We had lots of adventure. And lots of fun. To find out more about the all-new 2019 Ford Ranger, click here.
Lead Photo: joe morahan
Trending on Outside Online