Tough Has More Fun
Sponsor Content
Phoenix is Where Desert Exploration Begins
From canyoneering and climbing to mountain biking and hiking, there's no shortage of desert adventures here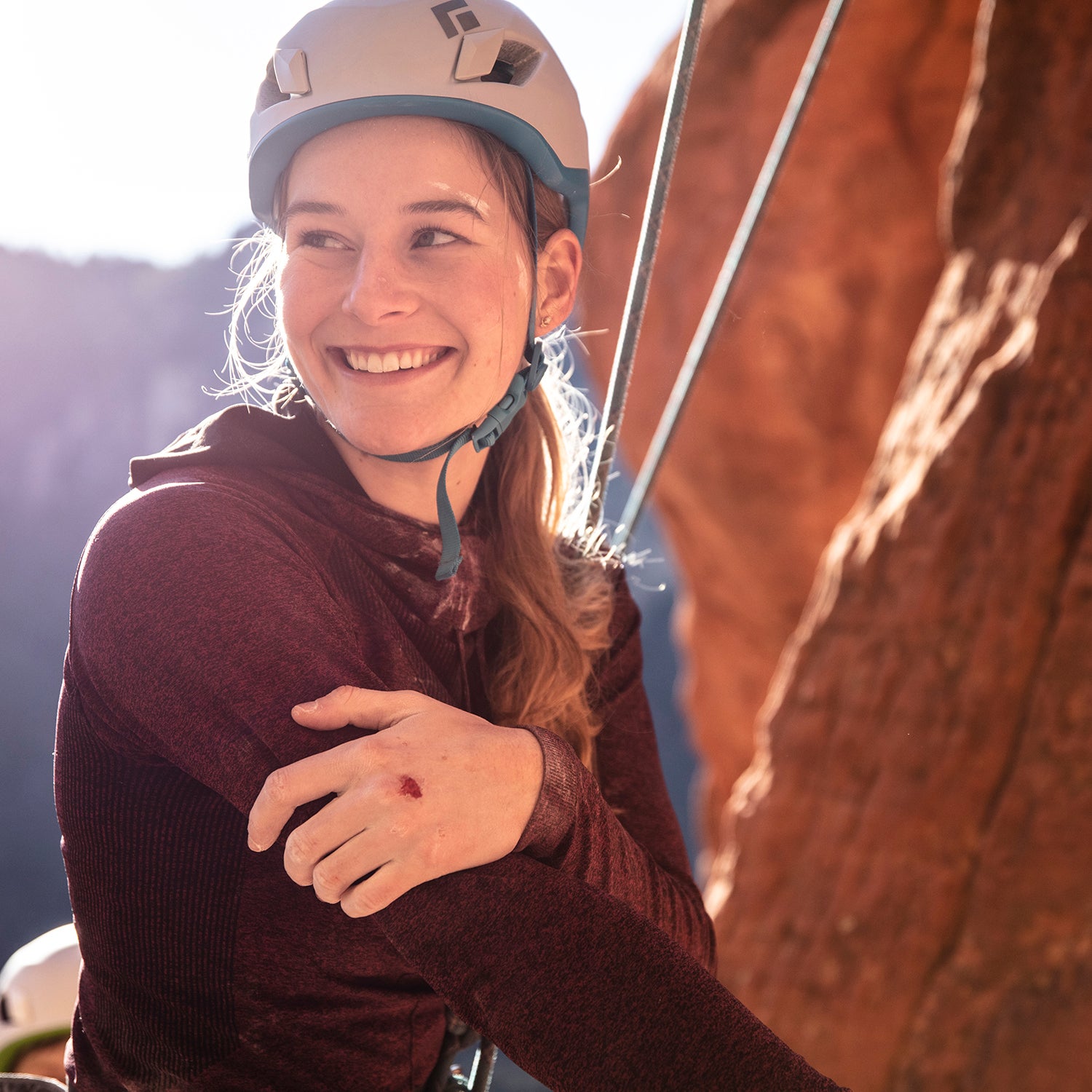 joe morahan(Photo)
The Phoenix area might be best known for more traditional sports—MLB spring training and winter golfing—but the city and the surrounding Arizona desert are rife with adventure. For starters, Phoenix is a hub for those who like to navigate, downclimb, and swim remote canyons. The city is home to the American Canyoneering Association, which for the past 20 years has been running technical canyoneering training clinics in nearby Cibecue Canyon and elsewhere around the state. Sign up for a class, where you'll rappel waterfalls, negotiate slots, and occasionally launch yourself into a deep drop pool or two.
https://youtube.com/watch?v=Extsza5L_hU
The Phoenix area is also home to a surprising amount of climbing, says pro climber Claire Buhrfeind, who recently traveled from her native Texas to the Phoenix area. "It's such a gorgeous place to climb," says Buhrfeind. "I was looking over my shoulder the entire time, admiring the landscape. I feel like I discovered a new part of the sport and a new part of the country that I now want to explore." Sedona, just two hours north of town, has even more climbing options—and some of the best red rock mountain biking in the Southwest, including the super-gnarly (and experts-only) Hangover and Hiline Trails. Looking for something mellower? Sedona also boasts incredible four-wheeling, trail running, and hiking.
---
We took the all-new 2019 Ford Ranger all over the country to find where the best adventure is. We went fat tire biking near Seattle, cold water kayaking near Denver, surfing outside of Boston, hot air balloon base jumping outside of LA, and more. We had lots of adventure. And lots of fun. To find out more about the all-new 2019 Ford Ranger, click here.
Lead Photo: joe morahan