Grand Canyon Superintendent Announces Resignation
Grand Canyon National Park superintendent Christine Lehnertz notified park employees on March 14 that she was resigning, effective March 31. This comes weeks after a four-month investigation turned up no wrongdoing and found a series of 2018 allegations against her to be "unfounded."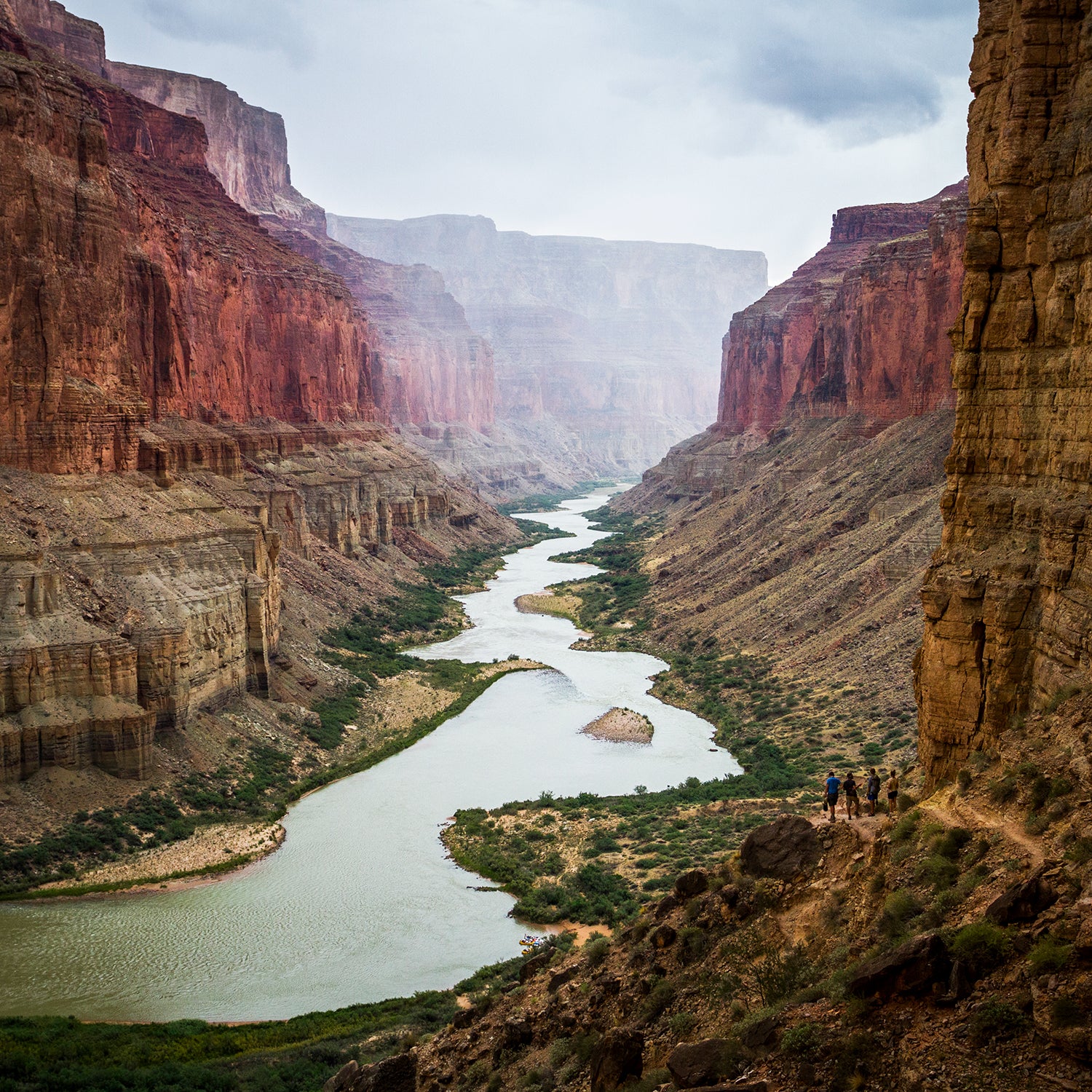 Ryan Krueger/Tandem(Photo)
Heading out the door? Read this article on the new Outside+ app available now on iOS devices for members! Download the app.
Update: Grand Canyon National Park superintendent Christine Lehnertz will resign, effective March 31. Lehnertz announced her decision in an email to all Grand Canyon staff on Thursday, March 14. In the message she thanked employees and praised the work that's been done toward the goal of changing the park's culture of bullying and harassment.
In the message Lehnertz also told employees to "be proud of the substantial progress that you have made toward building a more respectful and inclusive workplace," pointing to specific gains made there since 2016 in a Federal Employee Viewpoint Survey conducted last year. "These gains are directly attributable to those of you who have chosen to stand up to make a better workplace at Grand Canyon National Park," she said.  
In February, the Park Service announced that Lehnertz had been cleared to return to her post following the conclusion of an Interior Department investigation that found allegations made against her in October 2018 to be "wholly unfounded." However, she did not return to the park after the investigation. Lehnertz's attorney told Outside in a March 6 story that her return was delayed while they sought "assurances that she will have protection if these kinds of malicious accusations are filed against her again by subordinates." Outside's original story from March 6 follows.
When Christine Lehnertz took the job of Grand Canyon National Park Superintendent in the fall of 2016, she was optimistic about her ability to change the park's notorious culture of bullying and harassment. At the bottom of her emails and emblazoned on every park document, she proclaimed a new motto: "Grand Canyon's priority is to create a respectful and inclusive workplace where employees can be safe, feel secure and find support."
But two years later, in October 2018, Lehnertz was temporarily reassigned from her office when the Department of Interior's Office of Inspector General opened an investigation into unspecified allegations against her. In February, National Park Service Deputy director Daniel Smith announced the investigation, which had taken four months, was over. "The allegations were wholly unfounded," he said, adding that her "commitment to building a respectful and inclusive workplace is sincere, broadly demonstrated, and widely respected." National Park Service officials expected she would promptly return to duty.
Not so fast, says Lehnertz's lawyer. "Chris cannot go back to the park right now because she is not safe there," says Denver-based attorney Kevin Evans. "We need assurances that she will have protection if these kinds of malicious accusations are filed against her again by subordinates." Evans said he and Lehnertz are currently negotiating the terms of her return with the Department of Interior.
Lehnertz found out about the surprise investigation on the same day that her mother died. When I reached her at the time, rather than having the space to grieve her mother's sudden passing, she was frantically trying to clear out her office and sort through how to defend herself against the unknown charges. No details had been given about the nature of the alleged wrongdoing or who filed the grievances, and Lehnertz could not speculate about the investigation at the time or discuss it while it was ongoing.  
It was not until March 4 that the OIG released its report. According to the report, among the unfounded complaints filed by a "senior official" at the park was that Lehnertz "created a hostile work environment and engaged in bullying behavior against senior leaders, particularly male leaders."
The complaints made by this senior-level manager included allegations of being wrongly given a one-day suspension and other unfair treatment by Lehnertz. However, rather than providing damning details against the superintendent, most of the report documents infractions made by the accuser himself. The investigation found that the senior-level manager did not submit required employee evaluations, nor did he oversee a "high-priority park initiative," as directed by Lehnertz. He also, the report states, lied to his boss about it. The report notes that the accuser told Lehnertz he did not follow up on what she asked him to do because he "didn't think [the park] needed it." He also told investigators that he didn't submit an evaluation on one of his subordinates because he believed Lehnertz would "use it as a weapon" to fire that person.
Lehnertz is Grand Canyon's first female superintendent and the first openly gay person to head up the park. Before Grand Canyon, she was the superintendent of Golden Gate National Recreation Area, director of the Park Service's Pacific Northwest Region, and deputy superintendent at Yellowstone National Park. For each of these positions, she was the first woman to hold the job.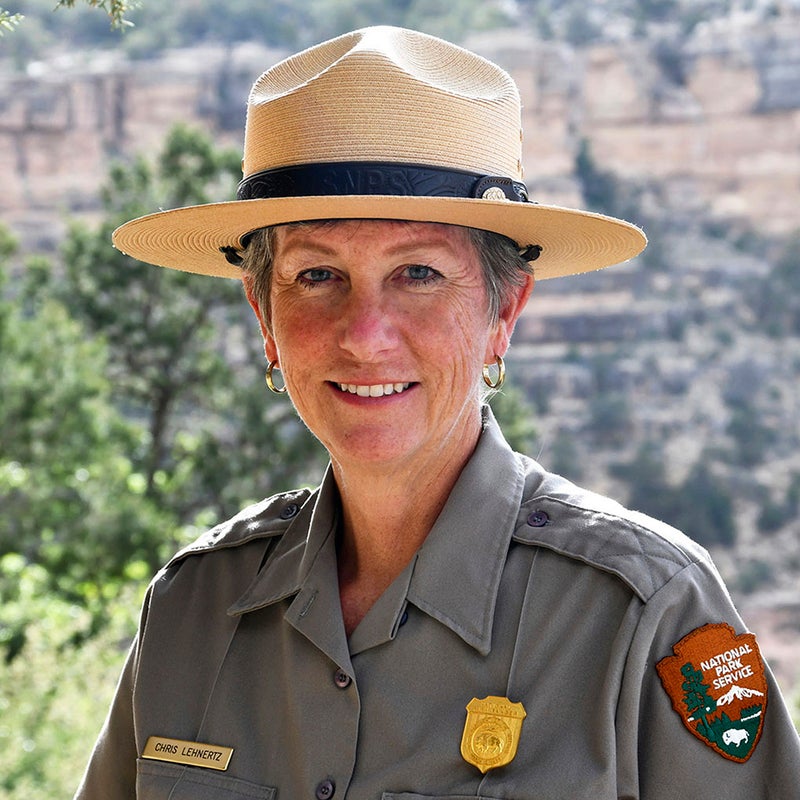 Lehnertz was brought to one of the nation's largest parks to mop up the mess left by a scandal in the Grand Canyon's River District that was detailed in a 2016 OIG report. It documented more than a decade of brazen behavior by boatmen who felt entitled to pursue sexual favors from female coworkers and retaliate against them when they did not comply. The report also laid out how River District supervisors failed to protect those reporting the harms.
When Lehnertz took over, she said she found a workforce of 500-plus employees devastated by the fallout from the River District scandal and traumatized by decades of "bullying, harassment and hostility in all corners of the park." She implemented a zero-tolerance policy for sexual harassment and began training managers in trauma-informed workplace practices. But not everyone wanted to change.
"There are plenty of men in high positions in the park who hate her," said one female ranger who has worked at Grand Canyon for more than a decade. "She just wants them to do their jobs and stop fooling around. They don't like being told to get their hands out of the cookie jar."
The OIG report exonerating Lehnertz noted that investigators had interviewed 20 park employees of all ranks and that only one had complained about the superintendent's management style. None stated that Lehnertz treated men and women differently and all said, according to the report, that she "held everyone to the same standard." However, the report also noted that managers described Lehnertz's tendency to "drill down" in an attempt to get increasingly detailed information from them about their programs. This intense oversight has been especially pronounced for employees who do scientific research on the river.
"The recently released OIG report, while clearing the Superintendent of wrongdoing, shows just how dysfunctional park leadership has been," said one current park employee. "Decisions aren't made for months, if at all, communication to employees is lacking on critical issues. There seems to be widespread fear, which is not healthy. The park really needs a clean slate with new leadership." 
Now, Lehnertz finds herself personally embroiled in the cycle of trauma at Grand Canyon. "Chris' rights have been completely trampled on," says Evans, her attorney. "Sure, she has been cleared, but the damage to her career can't be taken back. They never should have removed her from the park because those allegations could have been promptly dismissed." Evans hopes a resolution allowing Lehnertz's return to Grand Canyon can be reached within the next week.
Meanwhile, as Grand Canyon reflects on its 100-year anniversary, the tension remains. "If Chris was a man this never would have happened," said the female ranger of the March 2019 OIG investigation. "I agree she is not safe here. No female superintendent will ever be safe here."
Corrections:
(10/02/2023) A previous version of this story contained a quote from a park employee from 2018 that was replaced with a quote pertaining to the March 2019 OIG report from another park employee.
Lead Photo: Ryan Krueger/Tandem
Trending on Outside Online