Indefinitely Wild
Off-Road in the 2020 Jeep Gladiator
Spoiler alert: it's by far the most capable pickup truck ever made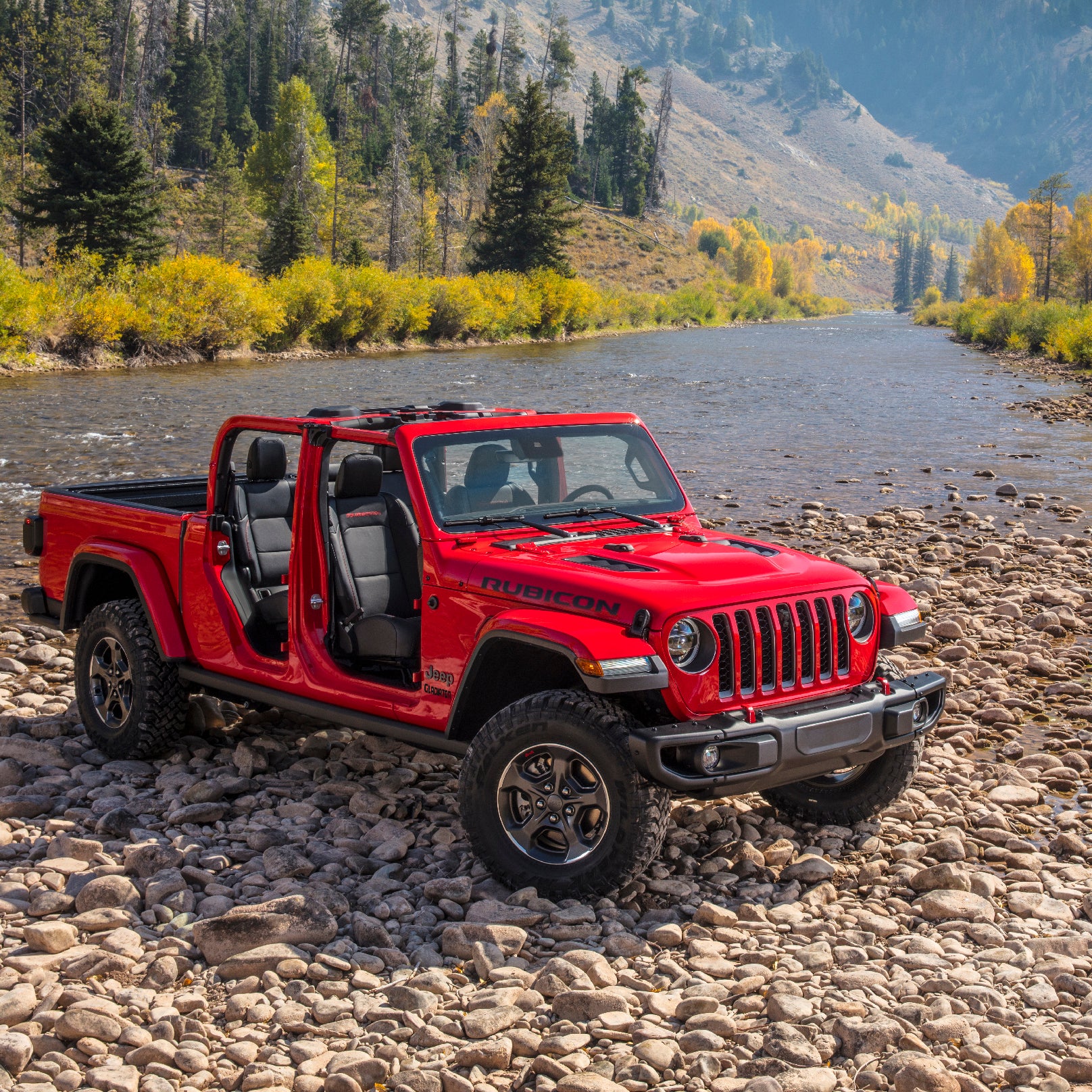 © 2018 FCA US LLC(Photo)
Heading out the door? Read this article on the new Outside+ app available now on iOS devices for members! Download the app.
America builds the best pickup trucks in the world, and we buy more of them than anyone else. It's about time that Jeep, the iconic American automotive brand, brought one to market. If the Gladiator doesn't change the off-road world, we'll gladly eat our mud-terrain tires. 
What Is It? 
The 2020 Jeep Gladiator is a midsize pickup with class-leading off-road capability, towing, and payload—three things rarely found in the same vehicle. From the front seats forward, the Gladiator is very similar to the existing Jeep Wrangler that was launched in 2018, but it does have some key differences (Jalopnik put together a fantastic summary of those changes). Everything behind the driver's seat is all-new, with some key components coming from the Ram 1500 half-ton truck, though it's important to note they're attached to a Gladiator-specific frame. 
It's powered by a second-generation 3.6-liter Pentastar V-6, with 285 horsepower and 260 pound-feet of torque that's really woken up by the available eight-speed automatic. It's a well-paired combination that gives the vehicle plenty of power to cruise way over the speed limit and enough acceleration to ensure you're the first away from the stoplight when you want to be. Zero-to-sixty performance is not what the Jeep Gladiator is about, and at the time of writing it hadn't released the official figure. I suspect it's below eight seconds. 
But speed obviously isn't what this truck was designed for. The Gladiator is about the kind of performance it can offer below five miles per hour. The body-on-frame design features a fully boxed (read: durable) chassis with solid axles and coil springs at both ends. In Rubicon trim, the Gladiator receives Jeep's Rock-Trac four-wheel-drive system, with a low-range gearing reduction of four to one paired with user-selectable front and rear locking differentials and an electronically disconnecting sway bar. This is a driveline so capable off-road that most drivers will never get close to even half its potential.
While every competitor in the midsize truck segment features a solid rear axle, they're all tied to a horse-and-buggy-era leaf-sprung suspension design, and they all feature independent front suspension, which, when compressed, decreases the vehicle's ground clearance at its lowest and most vulnerable location—the differential. 
If you were building a dream off-road vehicle, you would not choose the suspension architecture chosen by every single one of the Gladiator's competitors. For those owners who further modify their vehicles for off-road terrain, a stock Gladiator will always be a few steps ahead of any of the competition, even when they've been modified.
Design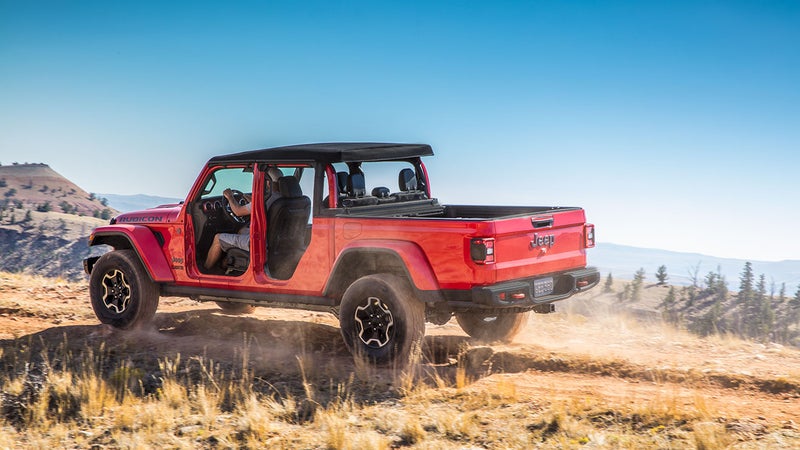 Judged by the rules that define all other mainstream production vehicles, the Gladiator should not exist. If Jeep wanted to offer the best handling vehicle, it would not have a solid front axle. If it wanted to have the most spacious and quietest interior, the roof and doors would not be removable and the windshield would not fold down. 
But the Gladiator has refined the Wrangler formula for increased practicality. The interior's roll cage doesn't waste as much space as other Wrangler models, making it less intrusive. The four seats are usable and comfortable, with the Gladiator's rear seats offering the same legroom as the Wrangler Unlimited. The five-foot-long pickup bed features a reinforced, 1,800-pound-capacity tailgate and an interesting but functional design Easter egg consisting of imprints of a dirt-bike tire tread stamped into the steel on front of the bed; line up your motorcycles with either of these imprints and you'll find your dirt bike perfectly positioned so you can fit two with ease. 
The Gladiator's silhouette is nothing short of classic, reminiscent of the Land Rover Defender 130—adventurous, and practical. The wheelbase might be a little bit long, but that comes with the Wrangler's class-leading approach angle, which sees its front axle pushed as far forward as it will go. 
Driving It
Off-Road: We live in an age of shared vehicle platforms and traction control-based electronic off-road capability. That means that what's underneath the body of the car you're driving is probably shared with half a dozen others, and that most of its off-road capability is derived from traction-control algorithms tied into the vehicle's braking system. The Jeep Gladiator is different. 
The Gladiator isn't just the most capable truck in the midsize segment; it is hands down the most off-road-capable pickup truck ever produced. The off-road test course Jeep built for the media launch was a clear demonstration of this. Most manufacturers present the motoring press with a very manicured, very precise off-road course designed to show off the vehicle's strengths and hide its weaknesses. Jeep presented us with a technical rock-crawling course that had been rained on for a week straight and covered in mud. I suspect any other auto manufacturer would have had to cancel or relocate the event. Jeep just had to apologize for some muddy shoes.
Jeep's course had wet rocks that would move, terrain that would change, and mud that could make everything unpredictable. Just the torn-up, muddy, and incredibly rutted trail to the off-road course was a testament to the vehicle's capability. It was a nice reminder that on the Gladiator Rubicon I was driving, Falken Wildpeak mud-terrain tires are available as a no-charge option. All-terrain tires, better for pavement and use in snow, are fitted as standard. 
The Gladiator has the best approach and departure angles in its segment, but it also has the longest wheelbase in its class (137.3 inches). While it has the best available ground clearance (11 inches in Rubicon trim), its breakover angle of 20.3 degrees is still bested by the new Ford Ranger's higher breakover angle of 21.5 degrees. It's important to note that the Gladiator Rubicon is the only vehicle in its segment that has factory rock rails on the cab and cargo bed, both designed to support the weight of the vehicle. With the unpredictable nature of the test course, I ended up taking advantage of those, sliding off one incredibly muddy rock straight onto another. It would have been thousands of dollars in damage to anything else on the market, whereas it didn't even put a ding on the Gladiator's steel protection.
Those concerned about the Gladiator's breakover angle should be comforted to know that a Mopar two-inch lift, available direct from your dealer, will allow you to fit 37-inch tires. That's something no other vehicle in its segment can do, even with the full might of the automotive aftermarket behind them.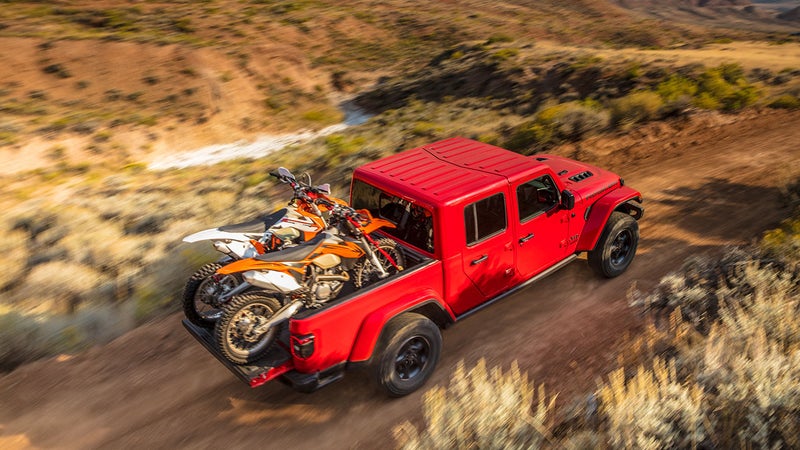 On-Road: Let's get this out of the way. The Gladiator is the worst in its segment for on-road handling and interior road noise. That's because it has a solid front axle which rides harshly and makes the steering vague. The removable top and doors with a fold-down windshield add gaps and seals that contribute to road noise. But you're not buying this vehicle for what it can do on-road. 
That being said, it has the best ride quality of any Wrangler product I've ever driven, undoubtably due to the very long wheelbase. Jeep's engineering team should be praised for creating a chassis that features a class-leading payload and towing capacity and still rides incredibly well unladed, retaining that light, easy, fun-to-drive Wrangler experience.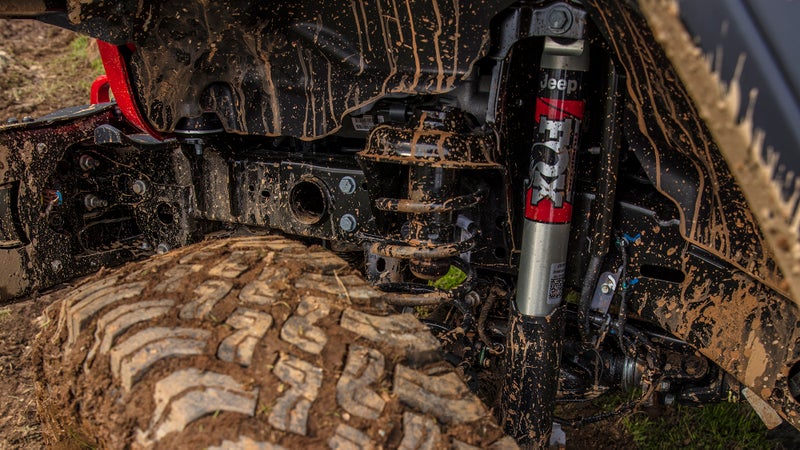 Likes
Off-road, this is the most capable pickup truck ever made.
It has a beautiful interior that's easy to clean. 
It features a class-leading payload and towing capability.
Dislikes
The underside of the removable hard top is still white and still as ugly as ever.
It's by far the most expensive vehicle in its class. Prices start at $33,545 and can reach as high as $62,000 if you like both leather and rock crawling. 
Should You Buy It?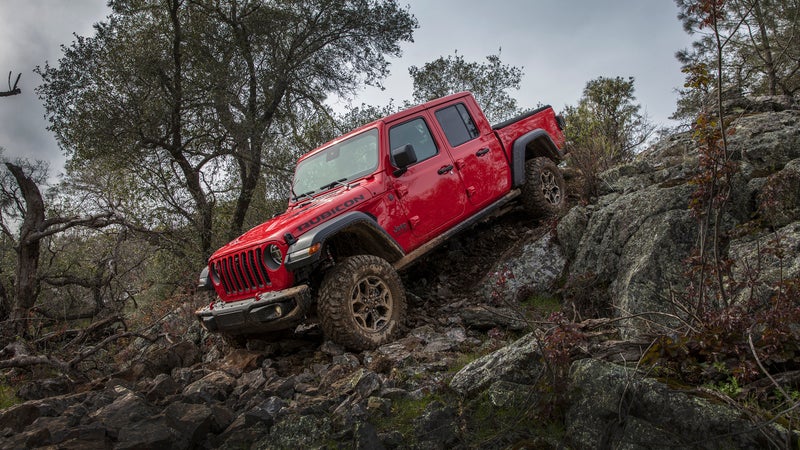 I did. 
Before finishing the press drive, I called my local dealer to secure one of the first Gladiators to come off the assembly line. For me, the Gladiator provides unmatched off-road capability packed in a perfectly-sized pickup. I don't mind the on-road handling characteristics that come with a solid front axle, nor do I mind the increased wind noise from its boxy profile. 
Should you buy it? The midsize truck market is highly competitive, with most manufacturers offering a similar product. There's no doubt this is the most unique and exciting offering on the market, and in all of the important metrics, the Gladiator is either at the top or very close. 
Stay tuned, as I'll be doing a series of articles on our longer-term thoughts of owning the Gladiator as well as offering a detailed look at the modifications that I'm planning, to make it perform even better off-road. 
Lead Photo: © 2018 FCA US LLC