7 Thru-Hikers on Coping with Post-Trail Depression
We asked hikers for advice on how to readjust to life after the trail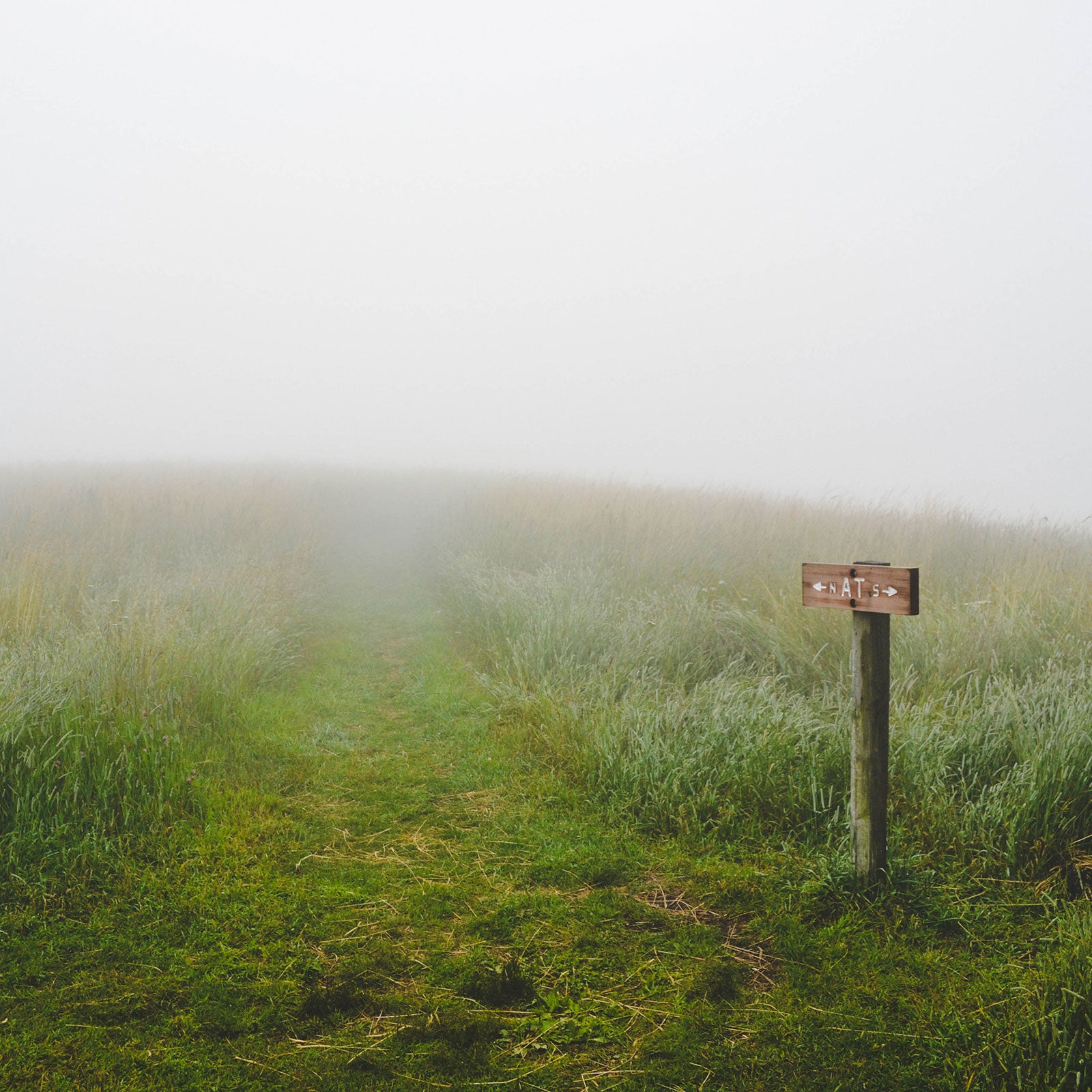 Evelyn Mostrom/Unsplash(Photo)
Heading out the door? Read this article on the new Outside+ app available now on iOS devices for members! Download the app.
Earlier this spring, a fresh batch of thru-hikers started making their way from Georgia to Maine along the Appalachian Trail. This month, another pack will begin the Pacific Crest Trail, while many more will begin other routes across the country. But while most anticipate encountering challenges on the trail—from rattlesnakes to lack of water to brutal climbs—what comes after the journey can be the hardest part.  
Post-trail depression, also sometimes called post-trail blues, is a regular discussion topic for hikers on online forums and Facebook groups. Before my own thru-hike attempt in 2017 on the PCT, I'd read just about every story I could find about the phenomenon. But when I finished my trip in July, I struggled to transition back into my pretrail life. It would take me months to finally figure out that my feelings of depression and anxiety were connected to the end of my thru-hike.
For this story, I spoke with seven thru-hikers whose experiences were eerily similar to my own: they felt like they couldn't fit into society at home, even among their friends and family; they had a hard time motivating, spending hours reflecting on their trail experience; and they felt like they were moving in a fog. The identity they'd cultivated over the last four to six months outside—as self-sufficient, purposeful thru-hikers—was now just a memory.
Cory Nyamora, a licensed clinical psychologist, endurance-sports coach, and founder of the coaching and therapy practice Endurance–A Sports and Psychology Center, Inc., says these feelings of depression are to be expected posthike. Nature has been shown to improve our mental health again and again, whether it's walking in a city park or bathing in a forest, and it's not too much of a stretch to think that thru-hikers become accustomed to these benefits during the quarter of a year they might spend outside. The abrupt transition from daily prolonged exercise to a sedentary office-bound lifestyle, with the moment-to-moment thinking of the trail swapped for fears about life's big existential questions (is my marriage OK? am I stuck in my career?) doesn't help either.
Anticipating that the transition may be hard can help you start making choices when you're in the worst of it. "It may take several months to readjust," says Nyamora. "Give yourself time." In the meantime, he recommends some steps that thru-hikers (or former thru-hikers) can take to relieve negative post-trail blues.
For starters, all the people I spoke with said that staying in touch with their fellow hikers helped enormously. The intense, full-time lifestyle of hiking can be isolating off trail, Nyamora says, and it's important to surround yourself with people who simply get it. For many that means their trail family. "I talk to them almost every day," says Tommy "Twerk" Corey, who thru-hiked the PCT in 2018.
That said, too much living vicariously can be counterproductive. Amelia "Picnic Table" Pease, who thru-hiked the John Muir Trail and the PCT, said she deleted Instagram from her phone because endless hiking pictures brought her down once she wasn't walking all day herself. "I think it's good after a long hike to get away from that," she says.
Many of the hikers started new creative projects when they returned home. Adam "Rosey" Pereira, who has hiked the PCT and the AT, dove into photography. "When you're on trail, you're very observant as to what's happening around you," Pereira says. "I've found photography to be a good way when I'm outside to put me back into that place quickly." Darwin "Rakestraw" (who asked that we not include his full name) started posting gear reviews and hiking advice online in between stints on the AT. The interaction with hikers helped relieve his trail blues and eventually launched him into becoming a full-time hiker. "Create something while you're out on the trail," he says. Having a project to look back on, or to edit when you get home, can give you something to work with when you're longing to be in the woods.
Exercise that conjures some of the feel-good endorphins is also useful. Jeff "Legend" Garmire, who has completed several thru-hikes including a Calendar-Year Triple Crown in 2016 and the Great Western Loop in 2018, told me that following his 2016 hike, he found exercising near impossible. But after his latest hike, his body was more willing. "I think that really helped, because this has been the easiest transition for me so far," he says.
Looking forward to something in the future can ease symptoms of post-trail depression. "Have a goal, whatever the next goal is," says Nyamora. That could be anything from more education or a career change to building out a van or starting a new hike. When Pereira finished the AT, he signed up for Conservation Corps and got into grad school. Corey, a photographer, began working on publishing a book, Hiker Trash Vogue.
For many, the goal seems to be to get back outside for extended periods. Cotezi, a PCT hiker who goes by her nickname and Instagram handle, said her mind was almost immediately focused on a new thru-hike. "But my body, especially my Achilles, they didn't want to," she says. Instead she opted for shorter routes, completing the Tahoe Rim Trail and a section of the PCT in Oregon, as well as day hikes in her new home state of Colorado. Other hikers I spoke with went on to plan or complete additional sections or thru-hikes.
Regardless of how hikers end up coping, sadness after finishing a long trail is a natural reaction. "I look at it now like a bit of a breakup," says PCT hiker Annelle "Karma" Carson. "A breakup that ended on mostly good terms, which was almost harder."
Lead Photo: Evelyn Mostrom/Unsplash
Trending on Outside Online