How to Fly with Gear
Traveling with large gear can get pricey. Here's how to bring your mountain bike or surfboard along without going broke.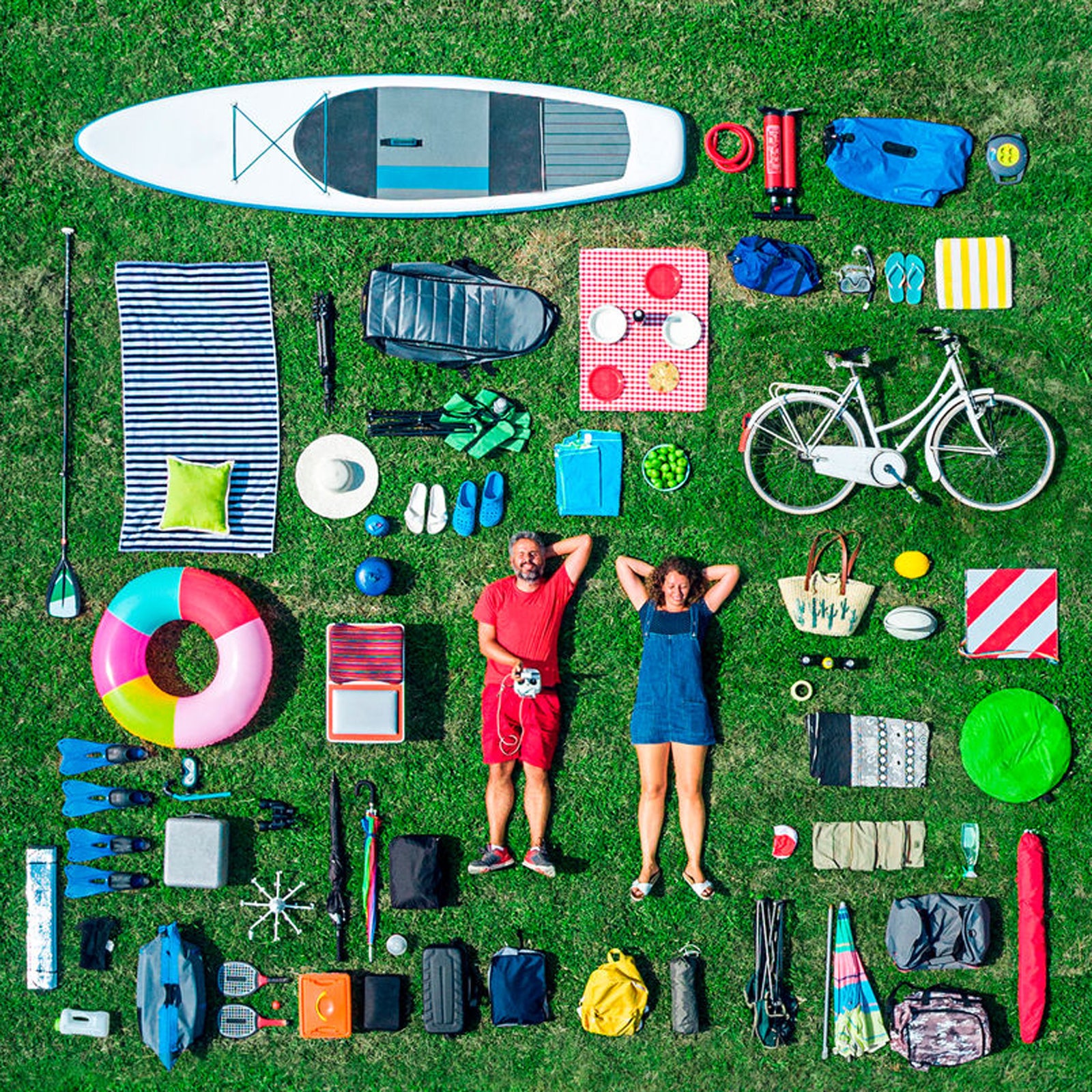 CACTUS Creative Studio/Stocksy(Photo)
Heading out the door? Read this article on the new Outside+ app available now on iOS devices for members! Download the app.
You love your mountain bike. You don't want to leave it at home when you fly to Arizona or British Columbia to ride, just like you don't want to leave your surfboards at home when you fly to California or New Zealand. But flying with gear can be downright expensive, and some airlines charge gear-specific baggage fees in excess of $200 one-way. Then again, some of them let you fly with your oversize gear for free. "It's a bit like the Wild West," says Michelle Linton, general manager for evoTrip, the adventure-travel side of the online gear retailer. "Every airline has different rules and procedures, and every large piece of gear is treated differently."
How to Fly with Skis
Skis are considered a normal piece of luggage by most airlines, and you aren't charged any extra fees as long as your skis don't exceed the 50-pound weight limit. Linton recommends using your ski bag as your primary piece of luggage, filling in the dead space with clothing. Even better, many airlines don't count boot bags as separate pieces of checked luggage. If you don't have a boot bag, drape the boots over your carry-on backpack. "I just got back from a ten-day ski trip in Japan, and I had everything packed in my ski bag and carry-on," Linton says. "It didn't cost me any extra to take my skis."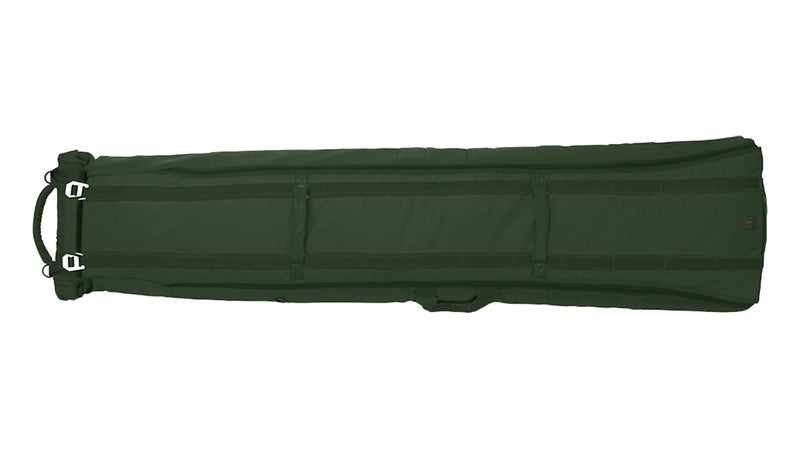 Outside Bag Pick
Douchebags Douchebag Snow Roller Bag ($250)
This padded ski and snowboard bag is light and can be adjusted to the length of your sticks, so you don't suffer from floppage. And the rib-cage construction keeps your skis safe while baggage handlers toss it around.
---
How to Fly with Bikes
Bikes exist in a gray area. If you pack your bike in a hard case or cardboard box, most airlines will charge you an extra fee, which can be as much as $150 each way. Soft bike bags, on the other hand, will often qualify as a checked bag if the whole package weighs less than 50 pounds. So if you're flying international, where you often get two free checked bags, it won't cost any extra to take your bike. If you're flying domestic and you pack your bike in a soft bag, it could be free, or it might be a $25 checked-bag fee, depending on the airline. Even if you're paying $150 each way to fly with your bike domestically, it will probably be cheaper than renting a high-end bike at your destination, which could run you $100 a day. Meanwhile, Linton says it might be cheaper to ship your bike to your destination via FedEx or BikeFlights, a bike-specific shipping company that beats airline bike fees every time.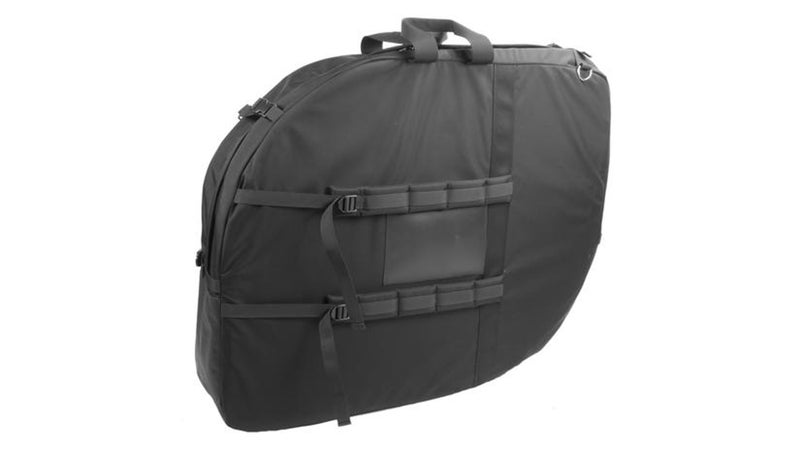 Outside Bag Pick
Orucase Airport Ninja ($499)
You have to do some extra disassembly to your bike, but this soft case has padded sleeves designed to cradle all your bike parts and is small enough to wear as a backpack.
---
How to Fly with Surfboards
Surfboards aren't as airline friendly. Some airlines charge you per board bag (usually $150 one-way), which means you can put a few boards in the same bag. Other airlines charge you per board, regardless of if they're sandwiched in the same bag, which can get expensive if you're bringing a board for different kinds of breaks and conditions. There are a few airlines that are surfboard friendly. Air Tahiti Nui and Air New Zealand will let you check one board for free. So will Bahamas Air and British Airways. Hawaiian Airlines charges $100 per surfboard bag one-way, but you can put multiple boards in it. Check with individual airlines, because these rules are constantly changing. "You have to do your research ahead of time and factor the price of [bringing] the boards into your ticket price," Linton says. "Also consider that you can rent really nice boards in most destinations pretty inexpensively. So if budget is a consideration, it might be cheaper to rent when you get there."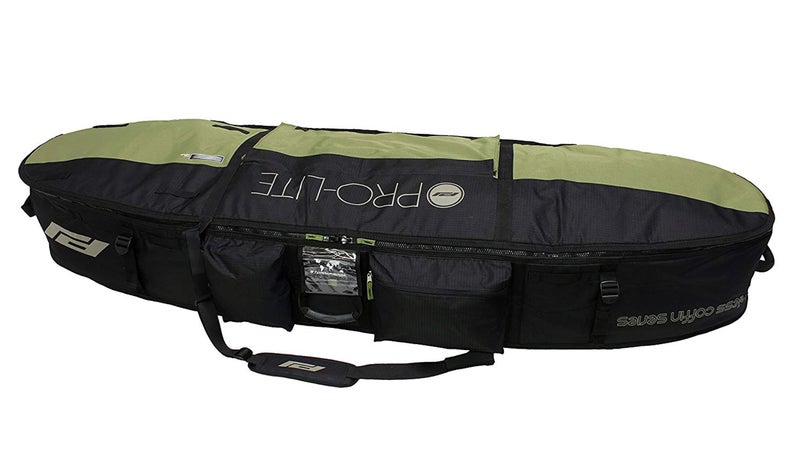 Outside Bag Pick
Pro-Lite Finless Coffin ($240)
This surfboard bag is made from a tough-denier poly with a ten-millimeter foam lining for full protection, and it has pockets for your fins and wax. It can fit up to three boards.
Lead Photo: CACTUS Creative Studio/Stocksy
Trending on Outside Online