Gear Guy
Why I'm Obsessed with the Fits Light Runner Socks
They work with my caveman-like feet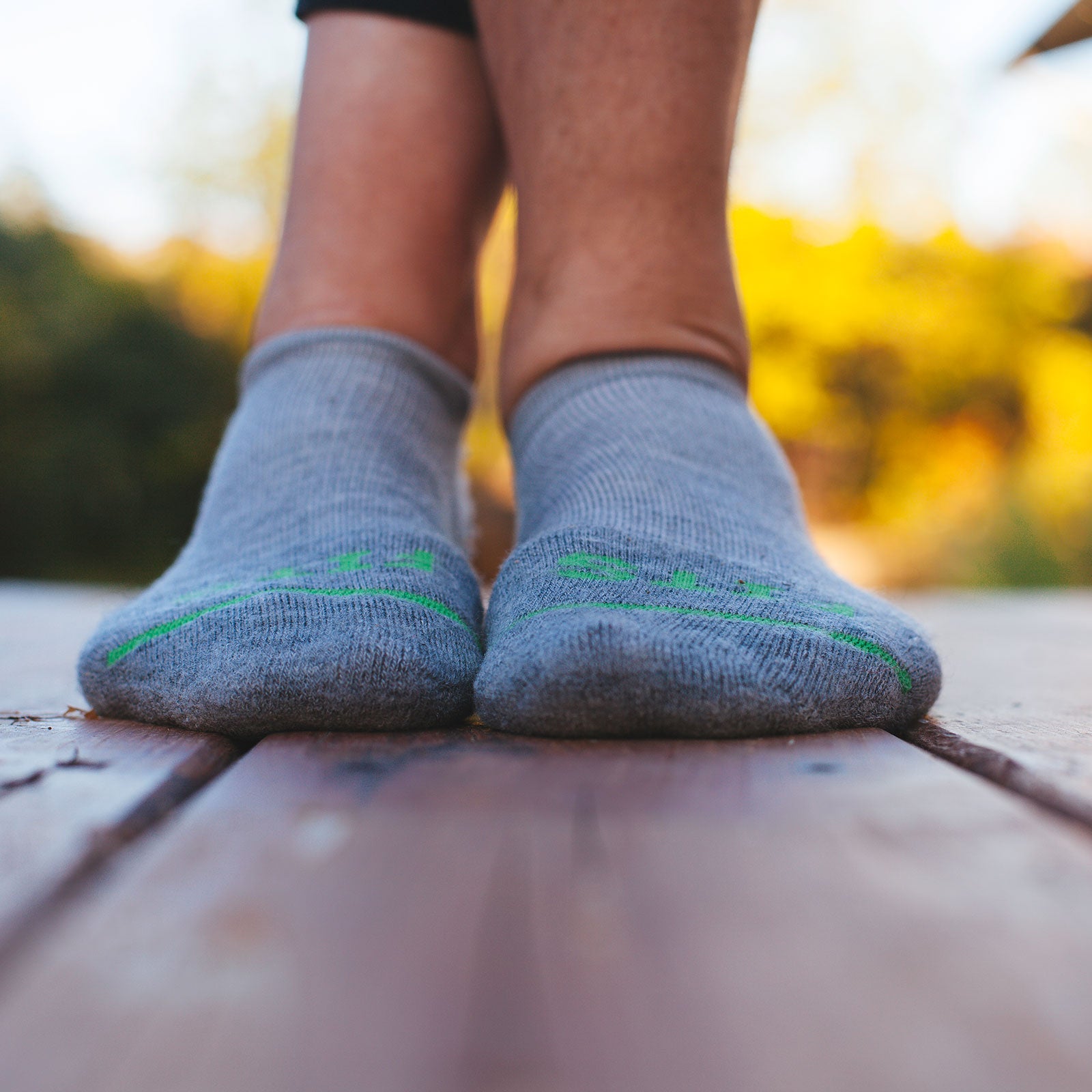 Sarah Jackson(Photo)
Heading out the door? Read this article on the new Outside+ app available now on iOS devices for members! Download the app.
By my best guess, I've rigorously tested more than 60 different socks for everything from hiking to skiing to running. While my favorite hiking or skiing models may change from test to test, my running sock of choice has remained the same for years. I've logged hundreds of miles in the Fits Light Runner No Shows ($18) and will pick them—bloody and stinky as all hell—out of my hamper instead of reaching for other pairs lying clean in my drawer.
Why, you may ask, would I pluck disgusting socks from the dirty laundry basket instead of fresh, clean ones? Well, I know I'll have a better run in them. While I prefer my ski socks thin, nearly to the point of being nonexistent, running demands a little more protection, and I appreciate that Fits placed just enough padding in the ball and heel. That keeps my dogs from barking on double-digit runs without messing with my stride like a heavily padded sock would. At the same time, the rest of the sock is light, and the merino-nylon-polyester blend doesn't cause my abnormally sweaty feet to overheat during summer jaunts.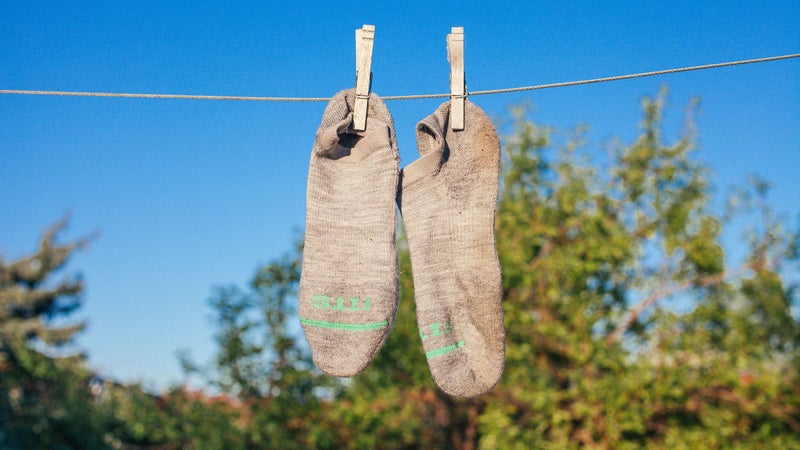 Not only do my feet sweat a lot, they blister easily and resemble a caveman's, making it tough to find a proper fit. The Light Runner No Show solves those problems better than any sock I've used, with its stretchy weave along my arch, extra room for my toes to splay with each step, and a deep heel cup. They work on such a wide range of feet that my wife and I fight over the same pair of size mediums. Never mind that she has thin women's size eights next to my rugged, Fred Flintstone size tens.
Another key factor in the Light Runner No Show's staying power is that I've never had one slip below the heel of my running shoe. I prefer a no-show running sock purely out of vanity; my kit just looks cleaner. Before discovering these Fits, I would pay dearly for this preference, as other brands' offerings slinked down the back of my kicks during runs, which usually led to a raw, blistered heel. The perfect fit and lip at the cuff guarantee that these socks stay up even during steep multi-mile ascents.
Now, these aren't my longest-lasting running socks—that title goes to the pair of Darn Toughs I just can't seem to kill. I can probably get 250 hard miles on the trail out of the Light Runner No Shows before they start to fall apart. So more durability would be nice, but I can't knock that perfect fit.
Lead Photo: Sarah Jackson