These Bracelets Are Made by War Widows in Afghanistan
A year after Bonnie Carroll's husband, U.S. Army brigadier general Tom Carroll, died, she devoted her life to caring for those who'd lost loved ones from war. For widowed women in Afghanistan, this called for more than emotional support.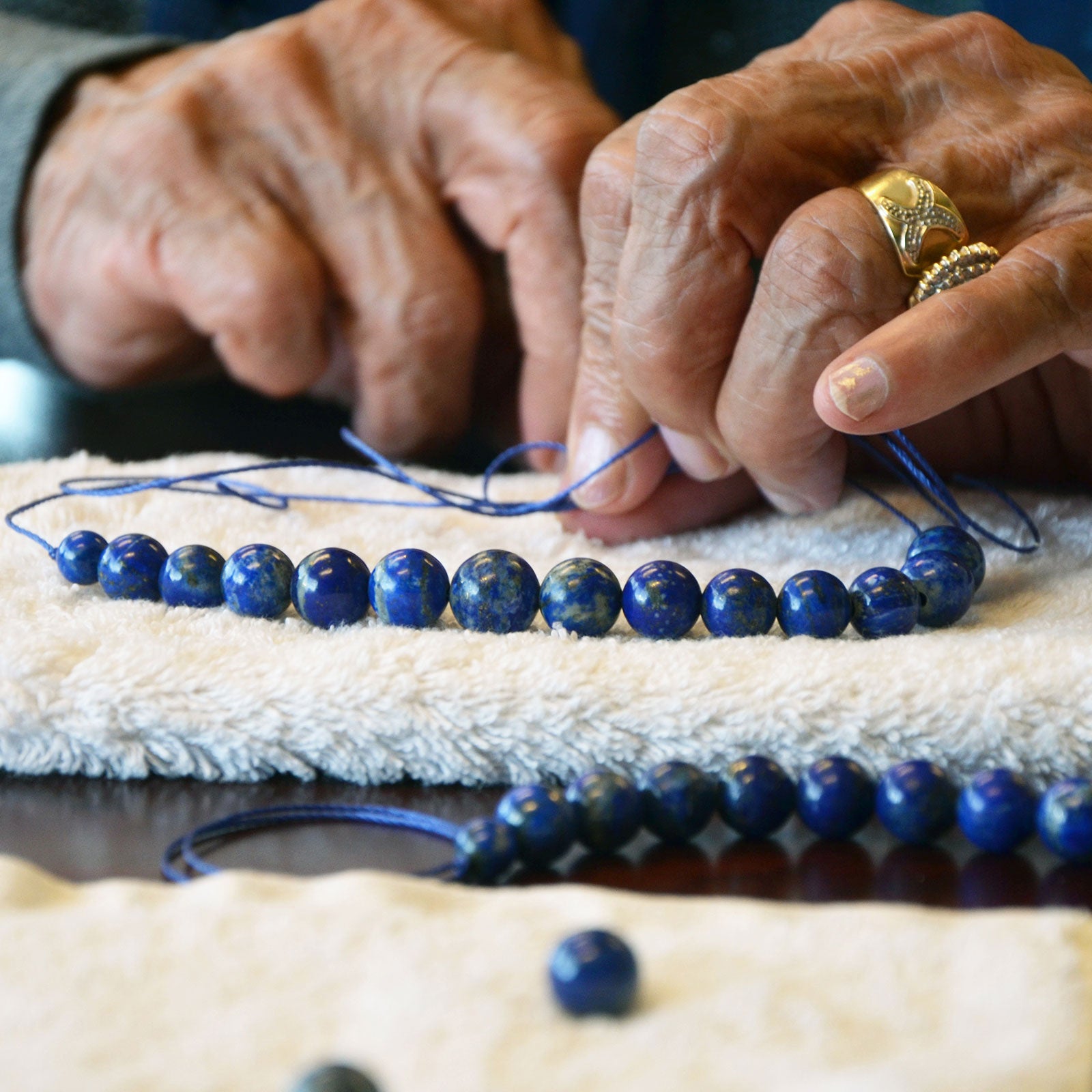 Courtesy Combat Flip Flops(Photo)
Heading out the door? Read this article on the new Outside+ app available now on iOS devices for members! Download the app.
Bonnie Carroll knows the unspeakable grief of losing a family member to war. In 1992, her husband, U.S. Army brigadier general Tom Carroll, died in the crash of an Army C-12 transport plane in Alaska. Carroll responded to her husband's loss by establishing the Tragedy Assistance Program for Survivors (TAPS), which supports family members who have lost parents, siblings, and children serving in the U.S. armed forces.
In 2003, she expanded the program to Kabul. War widows in Afghanistan "often lack money to buy food and keep a roof over their heads," Carroll says. Many Afghan women have never had access to an education, and without a breadwinner, they struggle to support their children. But she knew the program would have to offer more than peer-based emotional support. It had to offer war widows a path to financial security—and making lapis bracelets provides that opportunity.
Semiprecious stones are readily available everywhere in Afghanistan. Women commonly wear them in colorful jewelry, while emeralds, rubies, and other gems are mined for export. Afghanistan's northeastern Badakhshan province is the world's leading producer of lapis lazuli. TAPS partnered with a woman-owned gemstone business in Kabul to provide widows with the materials and training required to make lapis bracelets.
The Afghan Hope bracelet sells for $59 on the TAPS website (and at Combat Flip Flops, where it's called the Perfect Circle and the sale also funds a day of education for an Afghan girl—as do all purchases at Combat Flips Flops). "There's a pretty elaborate training program that [women] have to go through," Carroll explains. Each widow apprentices with a skilled jeweler who teaches her how to shape and polish the lapis beads before knotting them into bracelets. Working with other widows at the studio, women share their stories, coping resources, and grief—which, says Carroll, "is frankly more therapeutic than critical mental-health counseling."
Once the women master the jewelry-making techniques, they can sign out the necessary tools and materials to produce the bracelets at home. Doing so allows them to balance moneymaking with child-rearing. Recent figures estimate that about 250 Afghan women have signed on as lapis workers. By working for TAPS, says Carroll, women's incomes can exceed Afghanistan's median household income.
Meanwhile, if women need literacy training, TAPS funds that through a partnership with Aid Afghanistan, which operates schools for Afghan women and girls. Aid Afghanistan's motto is "To educate a woman is to educate an entire family."
"We meet the widows where their needs are," explains Carroll. Those who don't need education or a source of income can simply plug into TAPS resources in Kabul for emotional support.
Making bracelets is a skill that's transferrable, Carroll says. Should the widows outgrow the TAPS studio, they can take their expertise elsewhere. The work also lets women become role models for their children: kids see their mothers providing a comfortable life for their families. And with mothers bringing in a stable income, children have the opportunity to seek an education.
"We've had women tell us that, with time, they've been able to become both a mother and a father for their children," Carroll says.
Lead Photo: Courtesy Combat Flip Flops
Trending on Outside Online