5 Easy Mocktail Recipes You Can Make at Home
Cutting down on booze? Try these mocktail recipes instead.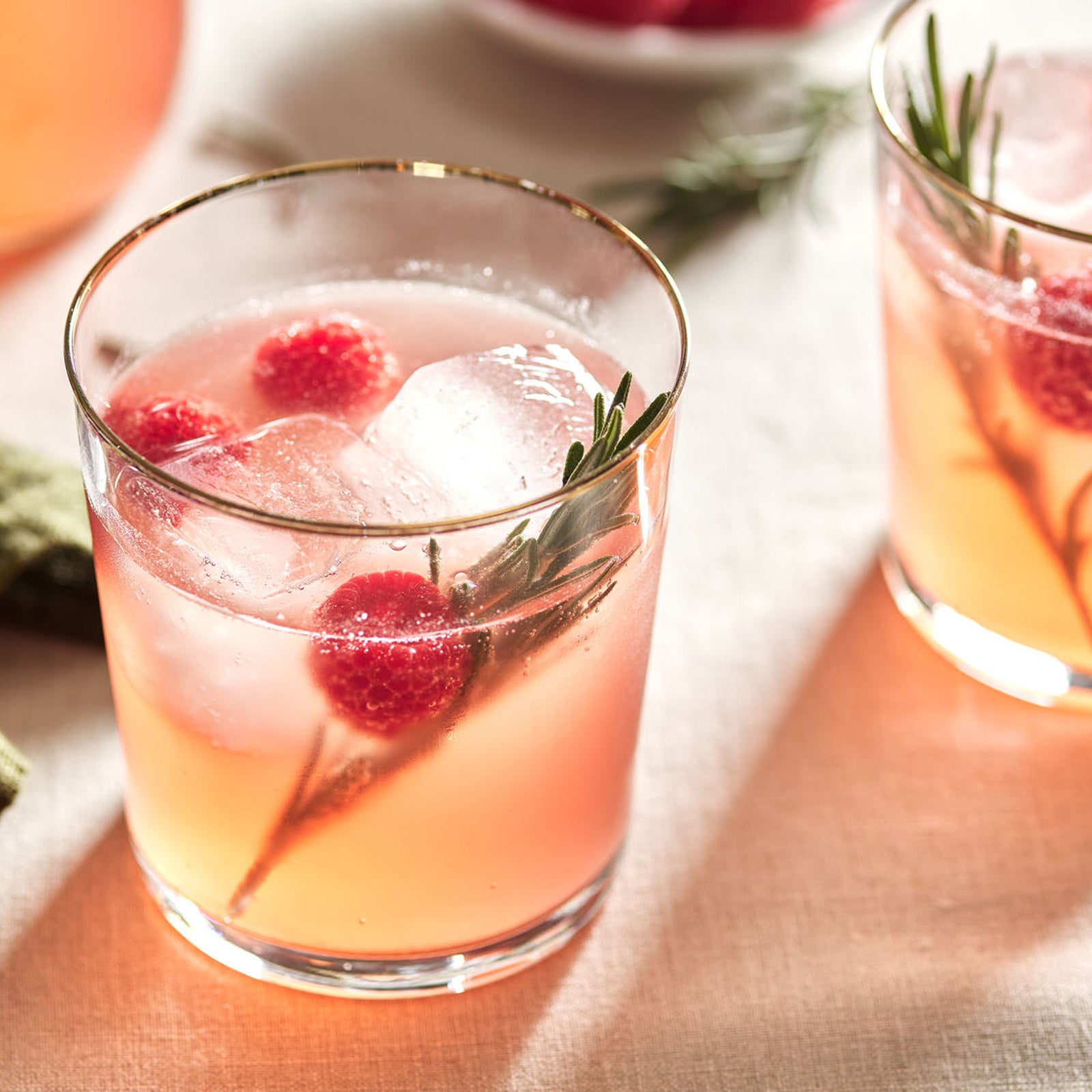 Martí Sans/Stocksy(Photo)
Heading out the door? Read this article on the new Outside+ app available now on iOS devices for members! Download the app.
There are plenty of reasons you might want to cut down on alcohol, including better health, a happier bank account, or simply because you're looking for a different kind of social life. Whether you're going cold turkey or just giving up a few drinks a week, restriction can be tough, so consider swapping in an alternative to your postride beer or evening cocktail. Truly satisfying nonalcoholic beverages all come down to high-quality ingredients, like homemade simple syrups and fresh-squeezed juices, says Denver-based Jen Kates, a former bartender and the owner and head coach at Shift Human Performance. Here, Kates and three other bartending athletes share their favorite mocktail recipes. 
Chamomule
Kates teamed up with Laura Danley, a mountain-biking bartender at Miners Saloon in Golden, Colorado, to put together drinks that scratch that postworkout, pool-party itch without the hangover. "This is our version of a modern-day mule minus the booze," Kates says. "You can adjust the sweetness to your preference by tweaking the ratio of simple syrup to the other ingredients."
Ingredients
4-6 mint leaves
1/4 ounce chamomile simple syrup (recipe here)
1/4 ounce ginger simple syrup (recipe here)
2 ounces cranberry juice
Gosling's ginger beer
Directions
Muddle the mint: crush and twist it with a muddler or something round and flat. Add the simple syrups and and cranberry juice, and mix with crushed ice. Top with Gosling's ginger beer and serve in a copper mug. Garnish with a mint leaf.
Bloody Barry 
"This drink is our refreshing take on a Bloody Mary," says Kates. With beet juice as its base—which is rich in nitrates and can improve performance—it's even more athlete friendly. Drink it alongside a postworkout brunch.
Ingredients
1 1/4 ounces beet juice
3/4 ounce lemon juice
1/2 ounce honey
1/4 ounce olive juice
3 dashes of your favorite hot sauce
Topper of soda water or Topo Chico sparkling mineral water
Directions
Shake ingredients with ice. Strain and serve in a martini glass with lemon juice, salt, and chili powder on the rim. Garnish with an olive.
Ginger-Blueberry Mojito Mocktail
Arch Bernard, a cyclist based in Brooklyn, New York, and the general manager at Randolph Beer in Nolita, prefers mocktails that don't require weird ingredients or mixologist-level expertise to make. Chances are you already have everything you need to whip up this fruity, tangy twist on a classic mojito.
Ingredients
4 mint leaves
6 blueberries (or 3 blackberries)
1 ounce lemon juice
3/4 ounce simple syrup
Ginger kombucha (or spicy ginger beer)
Seltzer
Directions
Muddle the mint and blueberries. Add these to the lemon juice and simple syrup, then shake with ice. Pour straight into a 12-ounce cup. Top with equal parts ginger kombucha or ginger beer and seltzer.
Hot and Cold Paloma Mocktail
Grapefruit juice, lime, and rosemary offset the spice in this refreshing drink. Can't handle the heat? Consider swapping in habanero-shrub bitters or Calabrian chilies, which still offer a little kick but take the temperature down a few notches, says Bernard. 
Ingredients
1/2 peeled grapefruit (or 3 ounces fresh, natural grapefruit juice with pulp)
1 hot chili 
1 ounce lime juice
1 ounce simple syrup
Seltzer
Sprig of rosemary
Directions
Muddle the grapefruit and chili (or just chili if using the juice). Shake grapefruit, chili, lime juice, and simple syrup with ice. Strain over fresh ice in a ten-ounce glass. Top with seltzer. Garnish with a sprig of rosemary.
Pear and Rosemary Mocktail
Sweet meets savory in this fruity cocktail. If it's a little too saccharine, yoga instructor and former bartender Claire Woodhouse suggests swapping the ginger beer for seltzer and serving in a tumbler versus a martini glass.
Ingredients
Splash of lemon juice
1 ounce pear juice
2 ounces ginger beer (nonalcoholic)
Rosemary sprig
Directions
Shake lemon juice, pear juice, and simple syrup vigorously with ice. Strain into a martini glass, top with ginger beer, and serve with rosemary sprig.
Lead Photo: Martí Sans/Stocksy