Editors' Picks: Budget Gear at Summer Outdoor Retailer
Products we love, from camping utensils to a revamped Patagonia cap, all costing less than 50 bucks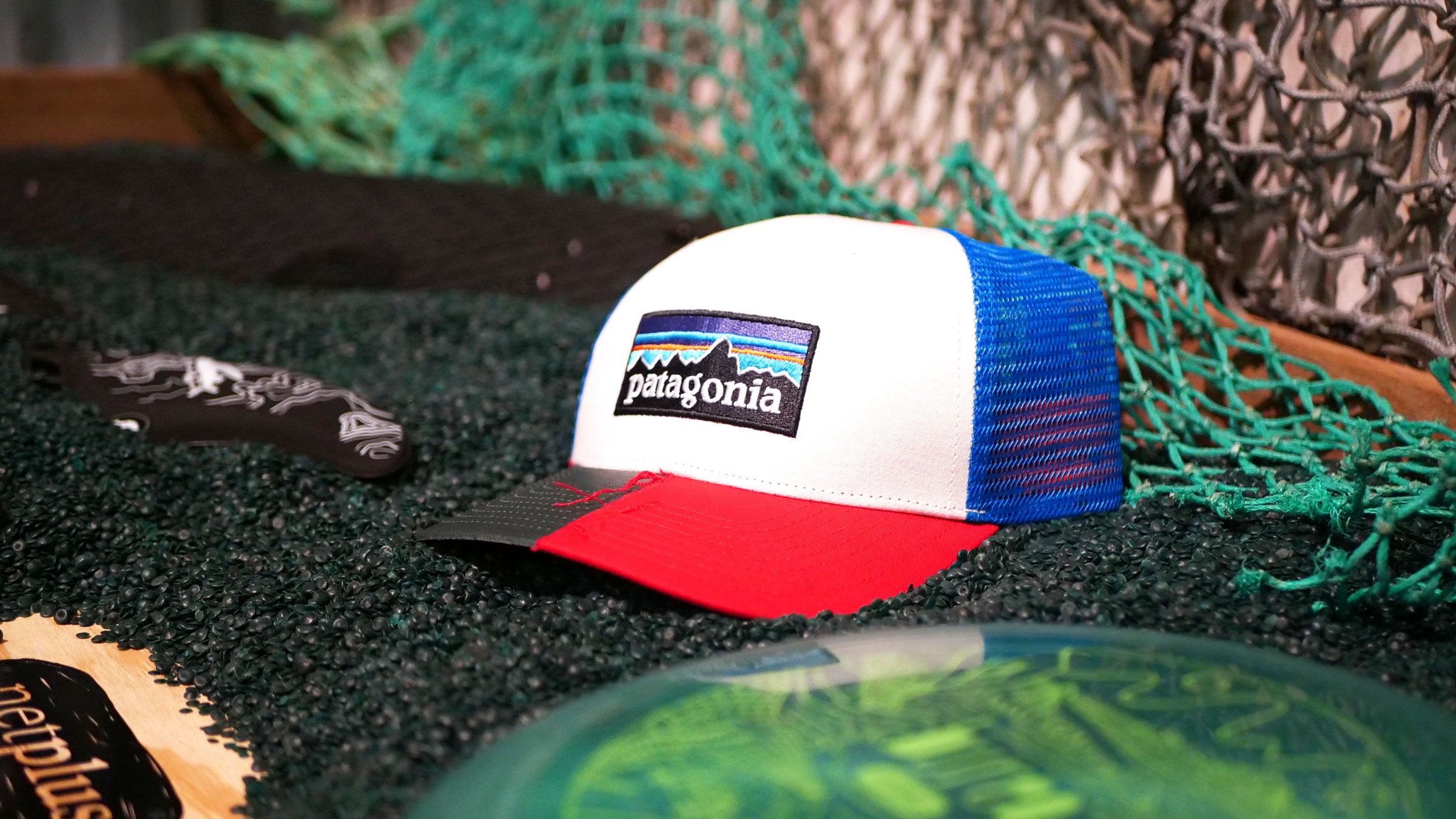 Heading out the door? Read this article on the new Outside+ app available now on iOS devices for members! Download the app.
Sometimes the best new gear is also the most affordable—innovation is great, but less so if it raises prices to inaccessible levels for most of us who play in the outdoors. So our editors scoured the trade-show floor at Outdoor Retailer this week to find the most compelling products under $50.
Jetboil Jetset Utensil Kit ($10)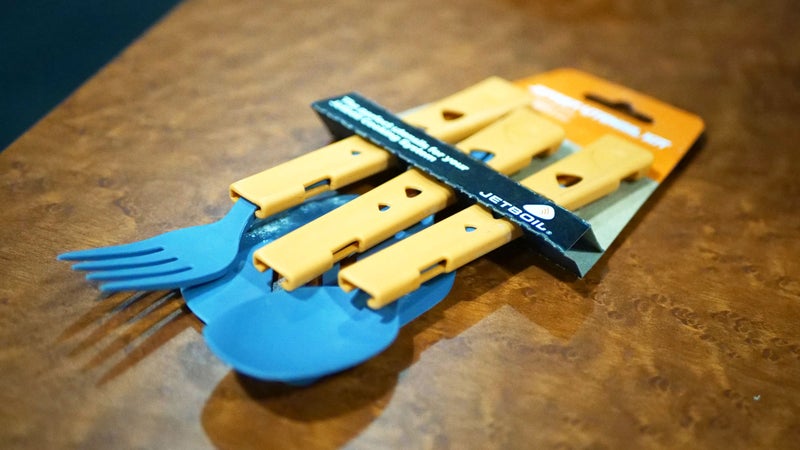 As we all know by now, sporks don't work. So invest in a set of utensils instead. I've been using the fork, spoon, and spatula in the Jetset this summer, because they pack down small but extend when I'm ready to get cooking. Plus, the nylon construction can withstand the high temperature of a pot or skillet. I'm not sure if these are dishwasher safe, but they haven't melted on me yet.
—Will Egensteiner, senior editor
---
Coast EAL13 Lantern ($30)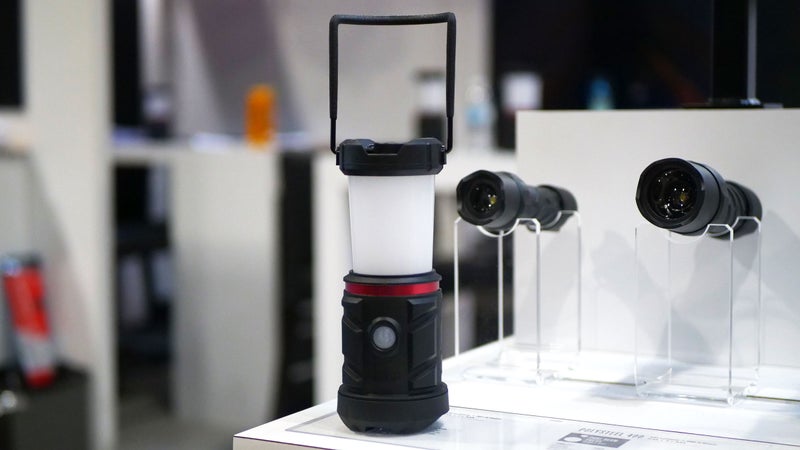 Coast has quietly been making some of our favorite lights and multitools for years. The EAL13 is another solid entry in the Portland, Oregon, company's lineup. It's versatile—with four lighting modes (low white, high white, red, and flashing red)—and has carabiners on the top and bottom for hanging in a tent or above a camp table. The globe comes off if you want a wider beam, but my favorite feature is the magnets on the bottom that allow you to slap the lantern on any metal surface, like the side of your truck if you're parked on the shoulder of the road but need to stay visible to other drivers.
—W.E.
---
Matador Quick Ties (Four for Under $10)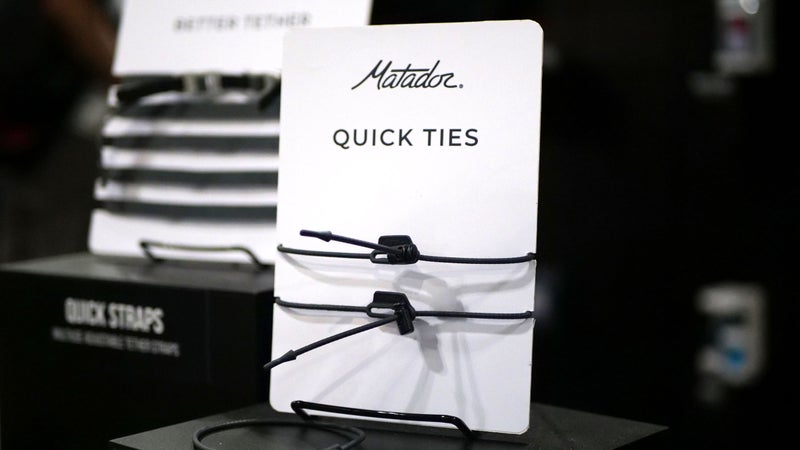 Matador's new reusable zip ties, called Quick Ties, are one of those brilliant little products that offer an intuitive fix to a common problem. I buy single-use plastic zip ties by the hundreds and absolutely burn through those fantastically useful little guys. They are a necessity in my field-repair kits, regardless of the sport. I've also found myriad uses for them while tinkering with gear in my garage and on home projects that require a quick, easy fix. They are so inexpensive and useful that I use them pretty thoughtlessly, which I know is wasteful. While I drink my water, coffee, and booze almost exclusively out of reusable vessels, I typically wouldn't think twice about using a dozen zip ties to fix a piece of gear for a day, then throwing them away when I got home and found a more permanent fix. Matador's reusable Quick Ties use natural rubber and a toggle to deliver all the useful microratcheting of their single-use counterparts in a package that can considerably cut down on your plastic waste if you're a heavy user like me.
—Joe Jackson, Gear Guy
---
Kokopelli Packraft Delta Series Feather Pump ($40)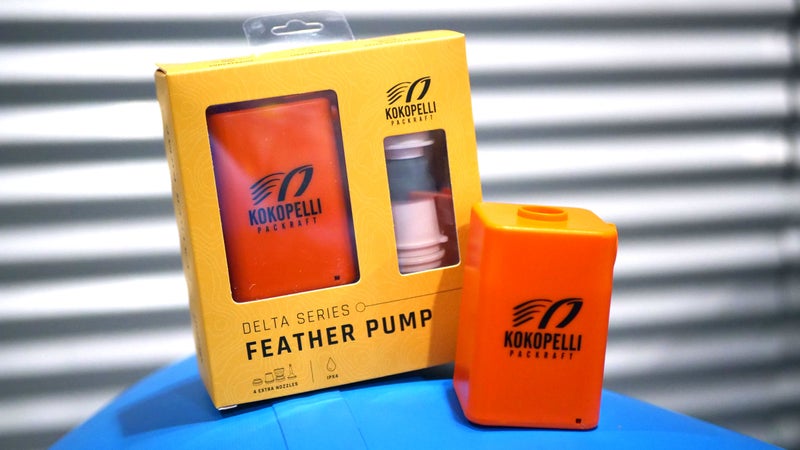 Ultralight and ultracompressible, pack rafts are an ideal tool for long, multisport adventures that may involve some time on water and some time on, say, a bike. They weigh mere pounds and fold up into something resembling a loaf of bread. The only catch: they inflate using a manual bag pump, similar to a bellows, which usually takes upward of five minutes (and involves a decent arm workout). Kokopelli's new Delta Series Feather pump poses a significant upgrade at a relatively insignificant cost. This electric six-ounce plastic brick, about the size and shape of a point-and-shoot digital camera, screws onto your raft's air valve and pumps it full (using an electric fan) in less than a minute at the push of a button. The pump is rechargeable via a USB, and the company says a single charge is good for as many as 50 inflations. What we're most stoked about: it's compatible with most other brands' rafts (and sleeping pads and air mattresses), so you don't have to own a Kokopelli product, or even a pack raft, in order to benefit from it.
—Ariella Gintzler, assistant editor
---
Patagonia Hats ($35)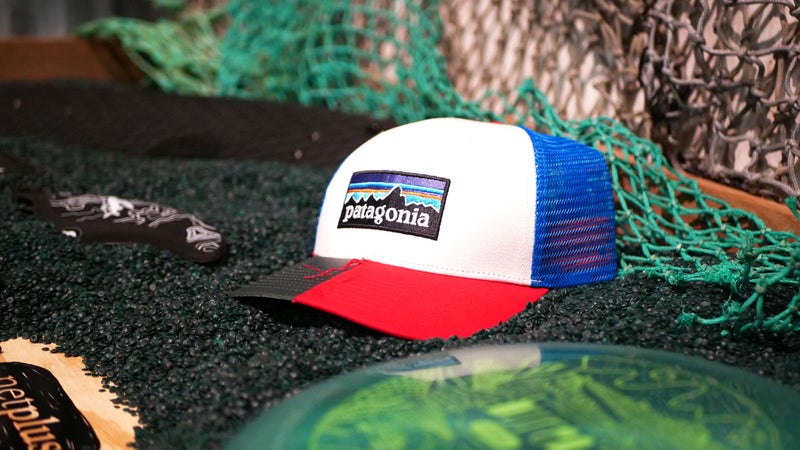 Trucker hats are part of my daily outfit, and I never stopped to consider what the majority of bills are made of: plastic. Patagonia has been working with Bureo to turn used fishing nets found off the coast of South America into hat brims. Upcycled gear isn't anything new, but we love the fact that these new Bureo-Patagonia hats will be built with traceable materials. The revamped construction will be widely available in Patagonia trucker hats and caps in 2020.
—Jeremy Rellosa, reviews editor
Corrections:
(09/23/2023) A previous version of this story listed the price of the Patagonia Hats as $29. Outside regrets the error.