Sponsor Content: Destination BC
The Best Places to Savor Fall in British Columbia
From the coast of Vancouver Island to the high peaks of the interior, here's where to soak in B.C.'s unmatched autumnal beauty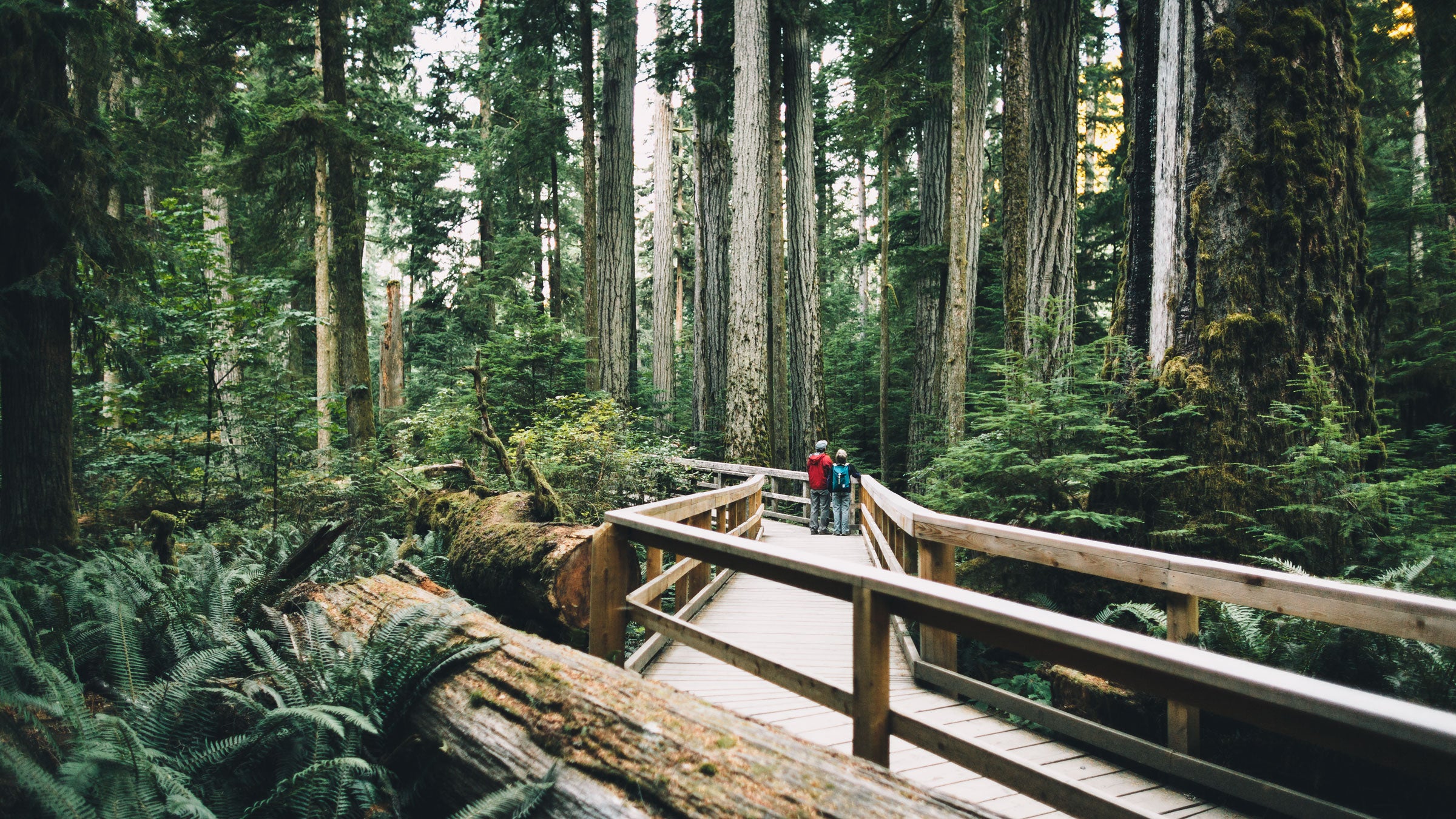 Have you ever come across a stunning photo in your social feed—mossy trees, glacier-clad mountains, a lush river valley—and immediately felt the need to ditch your phone and get outside? According to ample research linking time spent outdoors with myriad physical and mental benefits, you'd be smart to follow that impulse. And while you can tap into this "nature effect" in your own backyard, the benefits get stronger the longer you go and the wilder you get.
 
British Columbia is a prime example of wilder: the province boasts  more than 15,000 miles of coastline, towering mountain ranges, vast forests, and rich agricultural valleys. And in the fall, things get especially good—between summer's heat and winter's powder frenzy, a sense of calm prevails. If you want to experience the wellness benefits of the British Columbia Effect in autumn, here's where to go.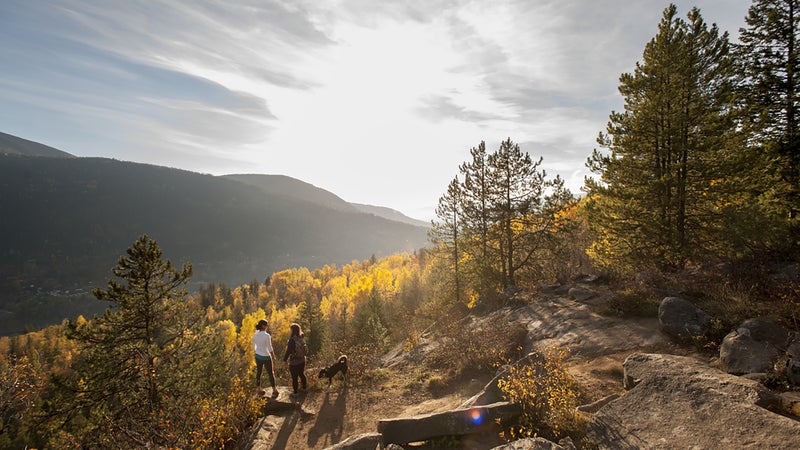 Southern Kootenay Rockies
Fall in the Southern Kootenays is special. Summer hubbub is over, the powder's yet to fly, and the deciduous trees are ablaze. In the Nelson area, take in the color by hiking to Pulpit Rock or riding the Great Northern Rail Trail—two local classics—or go a little farther afield to absorb the old-growth cedar forest beneath Kokanee Glacier. Back in town, you can't walk a block without finding great food—or the right kind of brew for the time of day. Down in Rossland, the region's other anchor town, bed down at the brand-new Josie Hotel, at the foot of Red Mountain, the perfect base camp from which to wander the town's backyard trail network. 
Cariboo Country
When you close your eyes and think of B.C., the images that come to mind are likely lush and rainforesty. But in B.C.'s interior Cariboo Country another world exists, where the spirit of the West still prevails and horses roam the valley. Days here linger warm and sunny, and huge ranches, some of which have been around for 100-plus years, run trail rides on rolling grassland, into desertlike canyons, and through forests speckled with gold-leafed aspens. Take time to improve your horsemanship or groom, saddle, feed your steed as you settle into your temporary cowboy life. Bunk in a cabin, share chef-prepared meals with your small group of fellow retreatants, and retire to a campfire or "adult lounge" for end-of-the-day storytelling.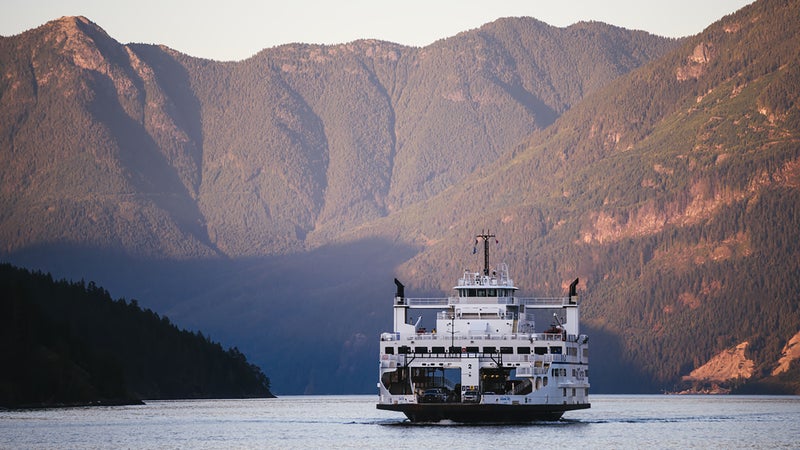 Sunshine Coast
B.C.'s Sunshine Coast is close to Vancouver—a 40-minute ferry ride across Howe Sound—but it feels worlds away. Time moves slower here, perfect for lingering along the Sunshine Coast Highway to look for seals, porpoises, bald eagles, and river otters. Artisan workshops and produce stands dot the roadside. Be sure to check out Roberts Creek, a time-warp remnant of the 1960s with funky organic cafés, bookstores, and crystal and pottery shops. Check into a luxury waterfront treehouse tent at Rockwater Secret Cove Resort or grab a designer cabin or geodesic dome at The Backeddy—and then head over to one of the province's most spectacular shows, Skookumchuck Narrows, one of the fastest tidal flows in the world. The sheer force of the turbulent rapids and whirlpools are a great reminder of how powerful and transformative the natural world can be.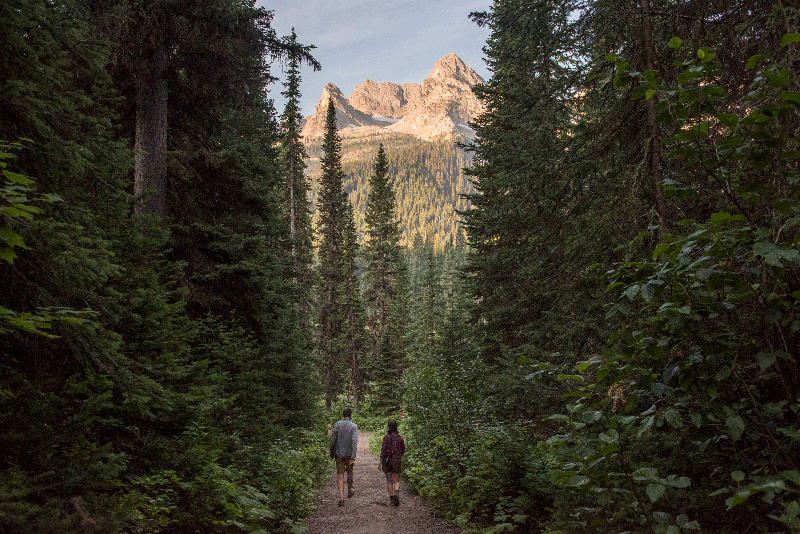 Mighty Highway 3
With incredible scenery, light traffic, and looming mountains all around, the stretch of Highway 3 between Hope and Fernie showcases everything we love about southern British Columbia's rugged interior. Early on, you'll roll into Manning Park, a place of jagged peaks and alpine meadows. After a northward jog, the highway drops south and accesses Cathedral Provincial Park, which features laid-back lodges beside deep alpine lakes—the perfect setting to unplug, look inward, and unwind. From there, the highway leads to Christina Lake, surrounded by ponderosa pine forests in the heart of the Monashee Mountains—hot and hopping in summer, cool and tranquil in fall. Pause as long as you can to explore the Kettle Valley Rail Trail, the province's longest rail-trail network, before ending up in Fernie, a scenic mountain town with heaps of authentic charm.
Whistler
You've chosen the right time to visit Whistler: everything is open, and the crowds have thinned. Start with an alpine hike via the Blackcomb lift on the Overlord Trail or rent a bike and flow down some of Whistler Mountain Bike Park's superbly bermed trails. Looking for air time? Soar high above (very, very high above) a gorge on Whistler's Ziptrek zipline, North America's longest, or experience the exhilaration of alpine climbing with none of the risk on Whistler's new via ferrata. Between adventures, engage the rest of your senses at one of Whistler's many fall events and celebrations—from interactive art exhibitions like Vallea Lumina, a night walk through a multi-media enchanted forest, to the town's 11-day-long food and drink festival, Cornucopia. 
Similkameen Valley
The wine-grower's buzzword terroir literally means "terrain," but it suggests a deeper connection with a place—and everything that makes it special. In the Similkameen Valley, a small wine country in a verdant but arid nook of B.C.'s southern interior, the terroir is palpable everywhere, from the quaint vineyards to the organic orchards lining the Crowsnest Highway (the town of Keremeos considers itself the Fruit Stand Capital of Canada). Throughout the valley, you'll find B&Bs and farm and vineyard stays—the kinds of places reflective of the valley's slow pace.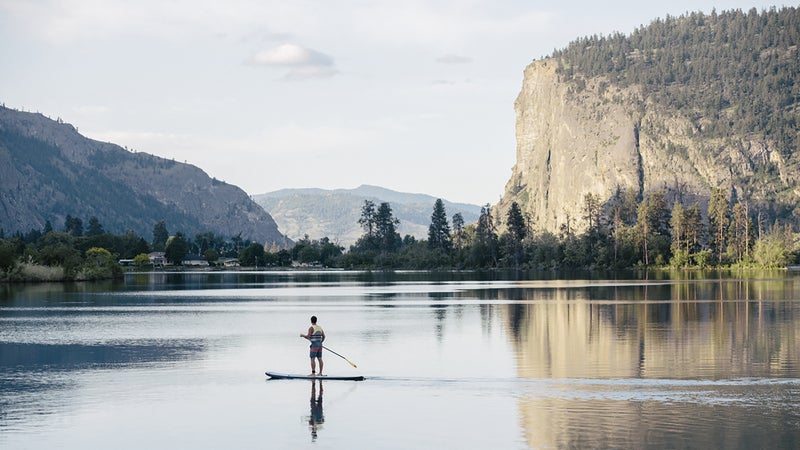 Okanagan Valley
The Okanagan Valley is home to 150 vineyards—and a region-wide fall wine festival every October—but this country transcends wine. Here, warm, sunny weather can linger into October, perfect for exploring the 83-mile-long Lake Okanagan and surrounding mountains. In Penticton, hire a climbing guide to explore Skaha Bluffs before sampling the 1960s Greenwich Village folk-club ambiance at Dream Café. Further north, in Kelowna, the essence of the Okanagan Valley is on full display—vineyards, the lake, an abundance of fruit orchards, and foodie vibe. The most famous winery here, Summerhill, manifests a spiritual connection among man and nature and wine: all of its wines are aged in the winery's landmark pyramid, so as to imbibe the energy imparted by the structure's sacred geometry. 
Vancouver Island East Coast Road Trip
Sure, the drive from Nanaimo to Campbell River, on Vancouver Island, can easily be done in three hours. But better to savor it over three relaxing days. Highway 19 is the main vein, but whenever its slower alternative, Highway 19A, appears, head over and hug the Strait of Georgia coastline ever closer. The slow road will take you to Parksville and Qualicum Beach, quiet towns with cool little shops and cafés—and even quieter beaches. Pick up picnic goodies at the Goats on the Roof Old Country Market (yes, there are goats on the roof). Quick side trips inland lead to underground tours at Horne Lake Caves, majestic old-growth forest at Cathedral Grove, and, farther north, mountain biking in Cumberland. When you reach Campbell River, take time to savor this quintessential B.C. nature town and the famous fall run of chum salmon that solidifies its claim to be the salmon capital of the world.
---
Visit British Columbia and experience the ancient rainforest, rugged mountains, and the power of the ocean. Every day is an opportunity to try something new and rediscover why you belong in the wild. Visit hellobc.com to start planning a trip to British Columbia now.
Trending on Outside Online