Shenandoah National Park Is Confronting Its History
America's parks are confronting the past in an effort to create more inclusive wilderness spaces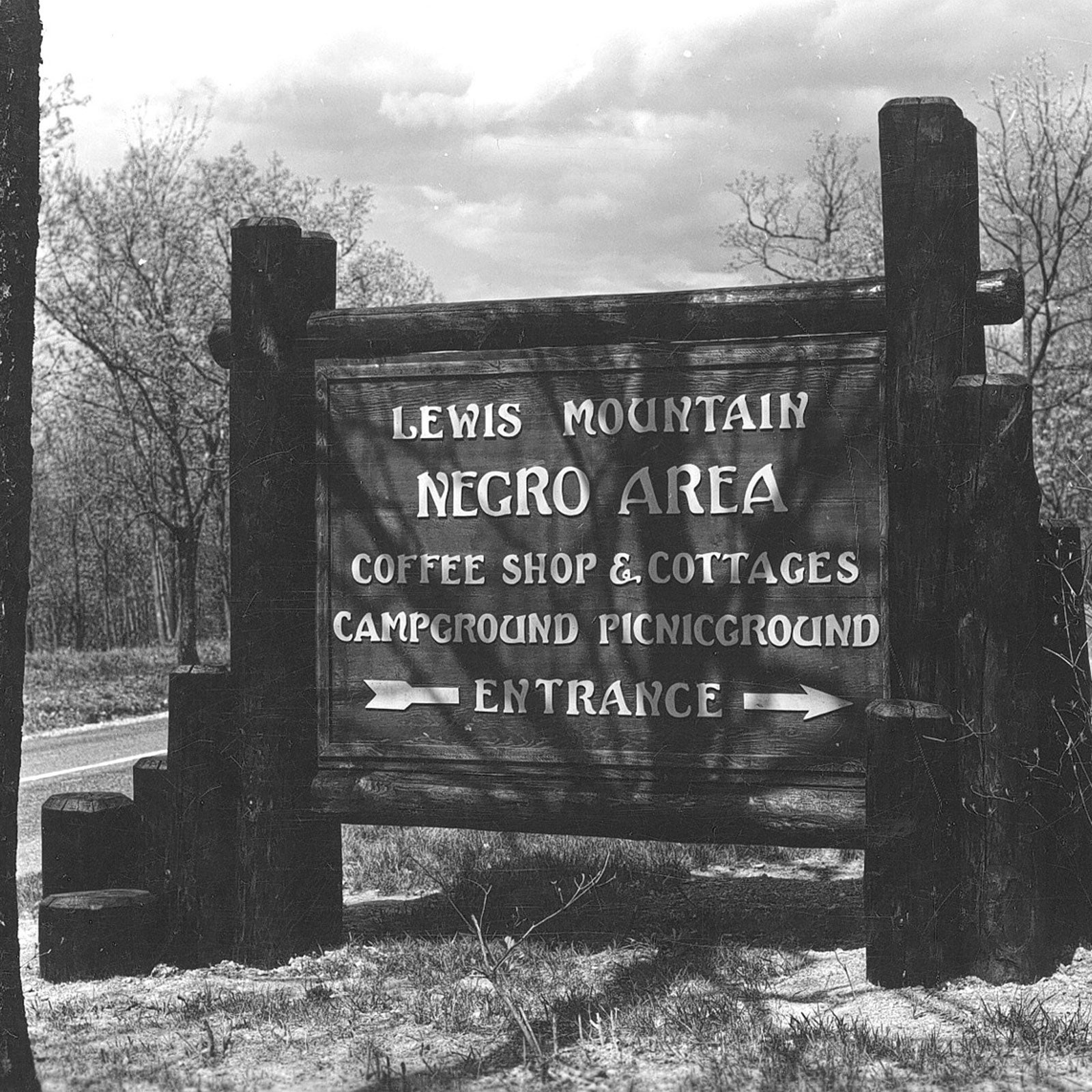 Courtesy National Park Service(Photo)
Heading out the door? Read this article on the new Outside+ app available now on iOS devices for members! Download the app.
Four hundred years ago in August, two British pirate ships arrived in Jamestown, Virginia, carrying dozens of enslaved Africans, who they sold to colonists, precipitating more than 200 years of government-sanctioned slavery in America. As the nation reflects on that solemn anniversary, it's also struggling with a history of racism and exclusion in its national parks and wilderness spaces. 
Increased attention to this history by scholars, activists, and the parks themselves seeks to ameliorate many of the practices that excluded people of color from our wilderness spaces. At Shenandoah National Park, the effort to reconcile with its past begin several years ago, with an interpretive exhibit focused on the history of segregation there, one of the country's first parks to confront this painful legacy. Continuing that work, Shenandoah and four other national parks in Virginia are now involved in a unique, comprehensive historical study that will provide a more complete picture of segregation in those places through archival research and oral histories of those who experienced it. Once it's finished, the project can be used to develop more installations and resources that tell the stories of African Americans in the parks.
But it's a difficult process, and for Shenandoah and the outdoor industry at large it's one that has many asking how our nation's parks can ever truly feel welcoming to all. 
---
Accessibility to our national parks has been fraught from the start. Despite being designated as federal lands, individual parks' superintendents deferred to local or state laws and customs when crafting park policies. When Shenandoah National Park opened in 1934, there was a general sense of confusion about who was allowed where—particularly where people of color were concerned.
"Basically, the park was segregated on an ad hoc basis," says Erin Devlin, associate professor of history and American studies at the University of Mary Washington, who is leading the study of the five national parks in Virginia. African American visitors wrote letters of complaint both to the park and the Department of the Interior, reporting that rangers told them certain areas of the park were off-limits to them. Some white visitors also wrote letters to the National Park Service, arguing that this kind of race-based practice was un-American. But the policies continued.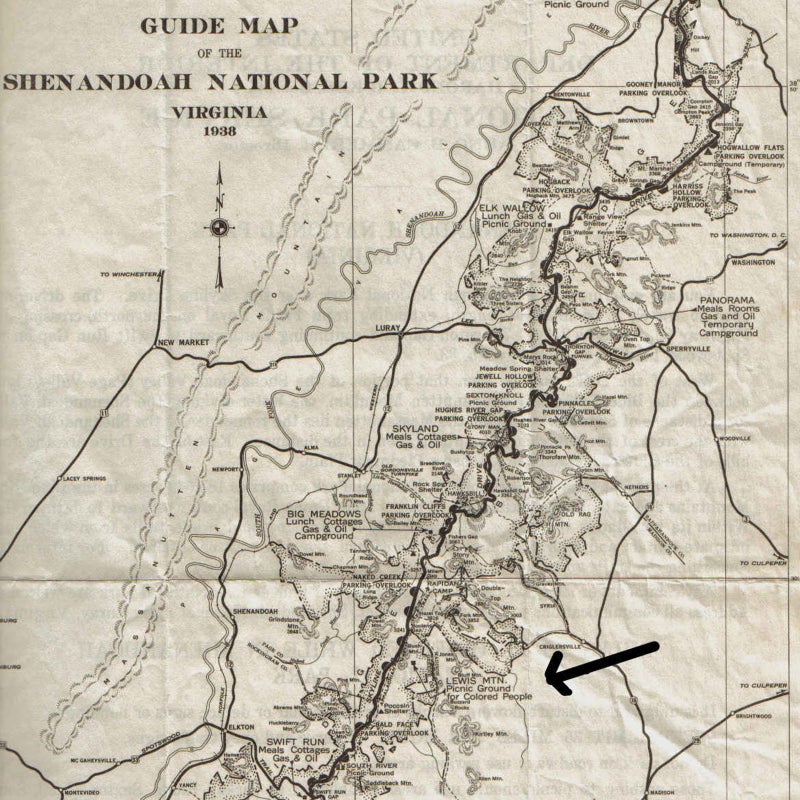 In the summer of 1937, J. Ralph Lassiter, Shenandoah's first superintendent, received a distraught letter from a staff member at the Department of the Interior. "There is a growing demand for picnic areas for colored people," wrote the Interior staff member. "Two bus loads are going up tomorrow and they have to be fitted into camping places for white people. This is not a good condition."
Park employees agreed. And so the Park Service settled upon a controversial plan: It would create Lewis Mountain, an area with campsites, cabins, and concession facilities, for African Americans. It would simultaneously designate Pinnacles, a popular picnic area, as an officially integrated facility. While never officially stated, it was nonetheless understood that the rest of the park would remain the sole purview of white visitors.
"By creating duplicative facilities in the national parks, the NPS was doing more than state governments were doing at the time but also accommodating local laws and customs regarding segregation," says Devlin. 
Lewis Mountain thrived as a destination after opening in 1939. Thanks largely to the vision of its longtime manager, Lloyd Tutt, the lodge there quickly became known for its outstanding food and big-band music. Meanwhile, white visitors began begging admission to the facilities, and Tutt accommodated them in the facility's dining room and lodge. But many African American park-goers still felt contained.
Devlin interviewed dozens of the earliest visitors to Shenandoah for her study. "Their experience was that integration was a one-way street," says Devlin. "White people wanted to enjoy what Lewis Mountain had to offer, but they also didn't want African Americans coming into areas designated for white use."
Further complicating the problem was the matter of how such areas should be marked. Early maps to Shenandoah labeled Lewis Mountain as a segregated facility, but that designation was soon removed from official literature—some officials didn't want African Americans visiting the area, while others worried that official designations would codify the practice of segregation and make it harder to repeal. 
Some rangers at entrance stations began drawing an arrow to mark Lewis Mountain when African American visitors asked for a map of the area. As far as Devlin can tell, they didn't mark the integrated facilities at Pinnacles. And some may not have marked any areas at all. "You can see how that decentralized strategy put a lot of power in the hands of the park and allowed them to dictate their vision of how they thought people should move through the park," she says.
Shenandoah began a more formal practice of integration in 1947, which it completed at least nominally in 1950, but substantial barriers still existed for would-be visitors who were black, says Camille T. Dungy, professor of English at Colorado State University and editor of Black Nature: Four Centuries of African American Nature Poetry.
While Shenandoah experimented with desegregation, segregated gas stations, restaurants, and hotels made it difficult to get to the parks, says Dungy. The history of antagonism in wilderness spaces made it so that African American visitors had no way to know if they would be safe once they got there.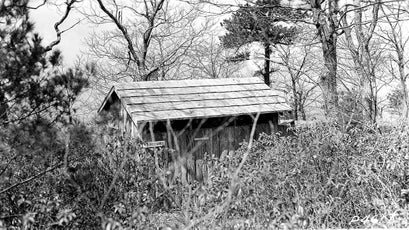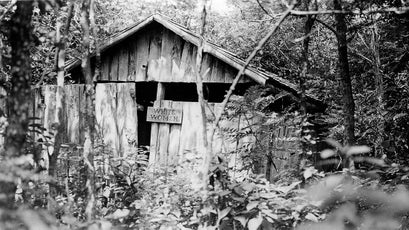 For many African Americans, says Dungy, the message was clear: parks and wild spaces were off-limits. And that, she says, has been passed down in some families. "There are a lot of people who, for very valid reasons, can't walk into a grove of trees without feeling terrified."
But that is only one experience of being black in the wilderness, Dungy says. "There is also long tradition in African American writing of people who really loved the land, who hiked and hunted and camped. It's a tradition going back to the 19th century, when black people would self-emancipate by turning to bayous and swamps," she says. "And it's largely ignored in contemporary conversations about nature."
The trick is how to acknowledge that both realities are equally true, she says.
---
Creating an atmosphere of inclusion in the national parks has remained challenging. In 1994, after National Parks magazine ran a story about the importance of diversity within our parks, it was besieged with letters condemning such efforts.
"Many of us look to the parks as an escape from the problems ethnic minorities create. Please don't modify our parks to destroy our oasis," wrote one white reader. 
In 2013, the National Park Service created the Office of Relevancy, Diversity, and Inclusion. That office did not respond to my repeated requests for an interview, but its website defines its mission as working "to integrate the principles and practices of relevancy, diversity, and inclusion throughout the National Park Service." Find Your Park, a campaign intended to help all Americans connect to National Park Service sites, was launched in 2016 as part of the Park Service's centenary celebration. It includes interviews with African American park rangers Shelton Johnson, who works at Yosemite, and Ahmad Toure, who serves at Great Falls Park in Virgina. 
Around that same time, Shenandoah created an interpretive installation that guides visitors through the park's history of segregation and recounts the story of places like Lewis Mountain and the African Americans who made it possible—one of the first such exhibits to acknowledge the history of racial segregation in our national parks. 
But a recent study published by the George Wright Society found that, in the national parks surveyed, less than 2 percent of recent visitors were African American. (A 2017 article in National Geographic put the number higher, stating that 7 percent of all visitors were black, still a disproportionately small number.)
The authors of the George Wright Society study pointed to a variety of factors, ranging from harassment by white visitors, a generational sense of exclusion, and inconsistencies in national parks feeling relevant to the experiences of some African Americans.
"People want to see themselves. They want to hear their stories, even in large-scale landscapes, like wilderness parks, they want to know that they have a place there."
Scholar Myron Floyd has made a career of studying that experience and how it translates into park usage. He points to all of the benefits—physical, psychological, emotional—that come from time spent in these places. And he worries what a continued gap in usage might mean, especially for our youngest generations. "Not having access to all those benefits because of income, race, or ethnicity is a huge equity issue," he says.
He'd like to see parks dedicate more resources to installations like the one at Shenandoah. "People want to see themselves. They want to hear their stories," he says. "Even in large-scale landscapes, like wilderness parks, they want to know that they have a place there."
That kind of inclusion is important because it also makes it harder for white people to believe that wilderness belongs exclusively to them, Floyd says.
Claire Comer, the interpretive specialist at Shenandoah National Park, says that they've contracted with Devlin to create a comprehensive history of race at the park. And she'd like to see more experiential installations, like the cooperative project Devlin and her students recently helped to complete at Fredericksburg and Spotsylvania National Military Park, also in Virginia, which shows visitors firsthand the systematic inequities in basic aspects of the park, like restrooms.
The first task of this study, she says, is to excavate as much of the history of inequality as they can and make sure it's located in a national context of segregation and discrimination. With that, they can create materials like an interactive curriculum and interpretive panels. (But they're not quite sure where those resources will come from yet.)
In the meantime, Floyd and Dungy say it's important to take a holistic approach to inclusion. That means diversifying Park Service employees (at last count, more than 83 percent of Park Service employees were white, according to agency data) and creating a safe working environment (according to a recent study, at least 39 percent of Park Service employees reported they had experienced harassment while on the job). It also includes expanding partnerships with groups like Outdoor Afro, a nonprofit organization with a dedicated mission of cultivating and inspiring African American experiences in the natural world.
"I still hear too many stories that are exclusionary—of African Americans being treated like aberrations in our parks," says Dungy. "It's like people truly cannot understand what a black body is doing there because no representations of wilderness suggest that they should be there."
It's a challenging proposition, warns Floyd, but one that benefits all of us if we can pull it off. "Our parks tell the stories of our nation," he says. "They are a place where we can demonstrate what makes us the United States—the place where out of many came one. And that means they should also be a place that truly invites all American people to come."
Lead Photo: Courtesy National Park Service