The Anti-Influencer Who Wants You to Travel Ethically
With every post, Kiona, creator of the popular blog and Instagram account How Not to Travel Like a Basic Bitch, is teaching herself and her followers how to be, well, less basic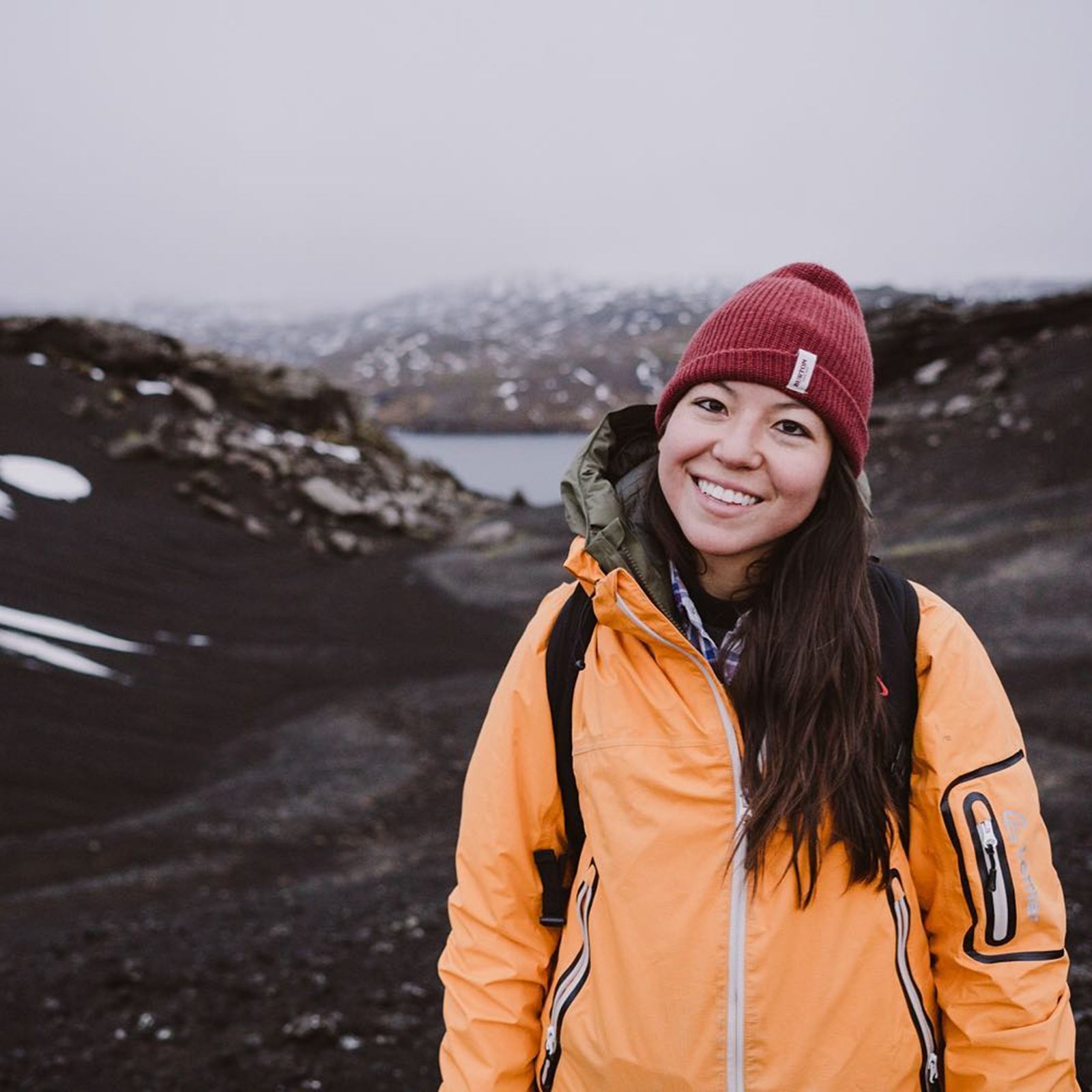 Heading out the door? Read this article on the new Outside+ app available now on iOS devices for members! Download the app.
Since launching in 2016, How Not to Travel Like a Basic Bitch has attracted more than 55,000 Instagram followers and many more website visitors who come for destination-specific advice on responsible travel, personal essays about traveling as people of color, and humorous rants about oblivious tourist practices—like thoughtless geotagging or only staying in resorts where a visitor won't interact with any real culture. For its creator, Hawaiian-born, 30-year-old Kiona (who prefers to keep her last name off the record), the blog is much more than a travel-influencer account. It's become a multichannel brand and a full-time job. Kiona, who is of Korean and Austrian descent and is based in Austin, Texas, now leads paid educational trips for her followers in Cuba, co-runs a business managing Airbnbs that are paired with ethically minded experiences, and hosts the How Not to Travel podcast, which launched this month.
Even before Kiona adopted it for her brand, the term basic bitch had become a part of the mainstream lexicon as a reference to women, predominantly white, who tend to like and wear the same stereotypical things, like Uggs. Since then, it has been the subject of memes, feminist criticism, and self-descriptors aplenty. But Kiona isn't using the phrase to levy insults about what it represents; she's using it as a lighthearted way to talk about serious issues in travel. She is quick to point out that traveling like a basic bitch has nothing to do with liking pumpkin-spice lattes. She employs the term to describe people who visit new places but insulate themselves from connections with those who live there, who disregard how locals are affected by tourists' decisions, or who don't bother to appreciate the history and culture in front of them. "I've thought a million times about changing the name," she says. "But I realized it attracts certain people—those who engage with humor and don't take themselves too seriously."
In 2016, Kiona took a trip to Cuba, then posted a guide to the country on Facebook. After seeing the positive reaction, she decided to start a dedicated travel blog. Things have since grown exponentially. These days, Kiona mostly interacts with her audience on Instagram. She pairs typical travel-influencer imagery—colorful shots of her, stylishly dressed, on far-flung city streets and beaches—with lengthy captions full of statistics, history, and thoughts on race, socioeconomics, and other dynamics. Led with all-caps titles, her posts are essays in their own right. Some explain how to travel more conscientiously, like "SANTA FE PUEBLOS," which outlines respectful ways for nonindigenous travelers to interact with New Mexico's indigenous spaces. Others spotlight people she meets, such as "STARTED WITH PEDRO ENG, ENDED UP KNEE DEEP IN A FORGOTTEN WORLD," about a Chinese-Cuban man who maintains an archive of historical documents for the country's Chinese community. In some captions, Kiona shares personal experiences that speak to the politics of travel or just how we treat each other online, like "HIKING IN THE WILDERNESS ALONE AS AN ASIAN WOMAN," and "CREATOR FATIGUE," about how social-media comments affect mental health. Her captions are rendered with self-awareness and humor—her point, with each, is that everyone has their own basic-bitch tendencies, including herself.
Every time she gains 1,000 followers, she'll post a butt-centric bikini photo of herself, along with a reminder that "a woman in a bikini can still have brains, ambition, goals, finesse AND post her ass at the same time." These shots encompass a lot of what makes Kiona's philosophy stand apart in the age of the travel influencer. She's a woman who earned four degrees—she has a BA in sports medicine, two master's degrees, in nutritional epidemiology and statistics, and a Ph.D. in nutritional sciences—but fights back against the stodgy professionalism of academia and tries to increase access to education, in travel and beyond. "Getting your Ph.D. teaches you that you don't really know anything," she says.
At the same time, the ass shots poke a little fun at influencer culture, which is rife with sponsored content and the practice of doing anything for the 'gram. That's because Kiona is a travel influencer who has no time for the politics of being a travel influencer. This includes rejecting most sponcon outright—she pays for all her travel through money she earns from her Airbnb collaboration, her paid tours, and from being a freelance sports medic. She also has no time for people who think her bikini pics exist only to gain followers or hide a lack of substance. "This here ass shot is for all the people who think I post my butt for any other reason than myself and cause I have one," reads a recent caption.
All this has endeared her to people as a very charismatic lead of a platform that she'd like to keep focused on everyone else. "It's turned into passing the mic [to locals] and listening to what they have to say," she says. Kiona makes a point of directing her followers to other travel accounts run by people who can speak to traveling as members of marginalized groups, such as those from indigenous or LGBTQ+ communities or those facing body-image issues. She's most proud of takeover posts, where she asks locals, like an indigenous Sami woman (@lissumep) or a Turks and Caicos islander (@mariorigby), to explain what you need to know before visiting their country.
As her following has grown, Kiona has had to create more boundaries with social media. "At 10,000 followers, I realized I have to be more intentional," she says. "At 50,000 followers, I was like, this is next-level, and I can't put so much of myself into it." She no longer shares personal information about her love life or family members, for instance.
Four years into running Basic Bitch, she's starting to shift her focus. "I actually want to move off Instagram," she says. "My goal is to create video lessons that stream on their own platform, like a Netflix of education." Her focus has always been on education, not just related to travel. For example, she wants to hire teachers who can explain to entrepreneurial viewers how to start a business or file their own taxes. "Those are all the things I've had to learn on my own just to get where I am," she says. It's a natural extension to the mission of Basic Bitch—smart, useful information, presented in a way that's deliberately low-key. Kiona emphasizes that combination of intellect and fun, because she's often fought what people think of her based on how she presents—she never dressed or spoke to play the part of an academic. "What drove me to create this lane is that I realized there were no lanes for me to fit in," she says. "If people have defined me or my work ethic based on my appearance or how they think of me, I'll just have to create where I belong."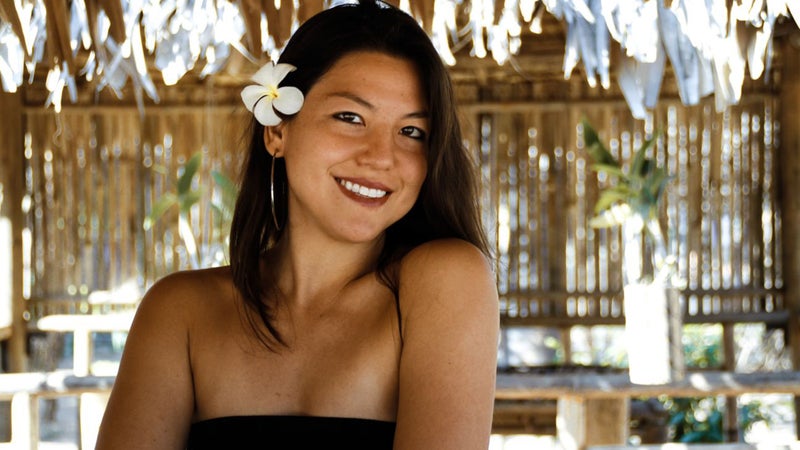 Now she's created a community that's getting bigger by the day and rallying around an increasingly clear philosophy: being a good traveler means being curious and thoughtful. "I'm generally interested in people's lives," Kiona said when asked what has made her travel experiences so positive. "I've always been a collaborative human being." When we spoke in October, Kiona was in Cuba, the place that kick-started her website in 2016. She'd learned enough to know that there had once been a thriving Chinatown in the country, but wondered, "Where are all the Chinese people?" So she started asking those who lived there. By the time we spoke, she'd worked on a documentary about Cuba's Chinese community with Chinese-American filmmaker Jalena Keane-Lee, to premiere in 2020. She'd also spoken with Cuba's minister of culture about a potential festival for the country's oft-overlooked Asian population.
This, like all the big things still in store for Kiona, seemed like a natural result of her savvy and willingness to learn. "My top advice right now for how not to travel like a basic bitch is to listen without the intent to respond," she says. "With travel, we're not necessarily meant to speak all the time."
Lead Photo: Courtesy Kiona