Gear Guy
Stay Active During Thanksgiving Travel with This Gear
Fight Turkey Day couch lock with these secret weapons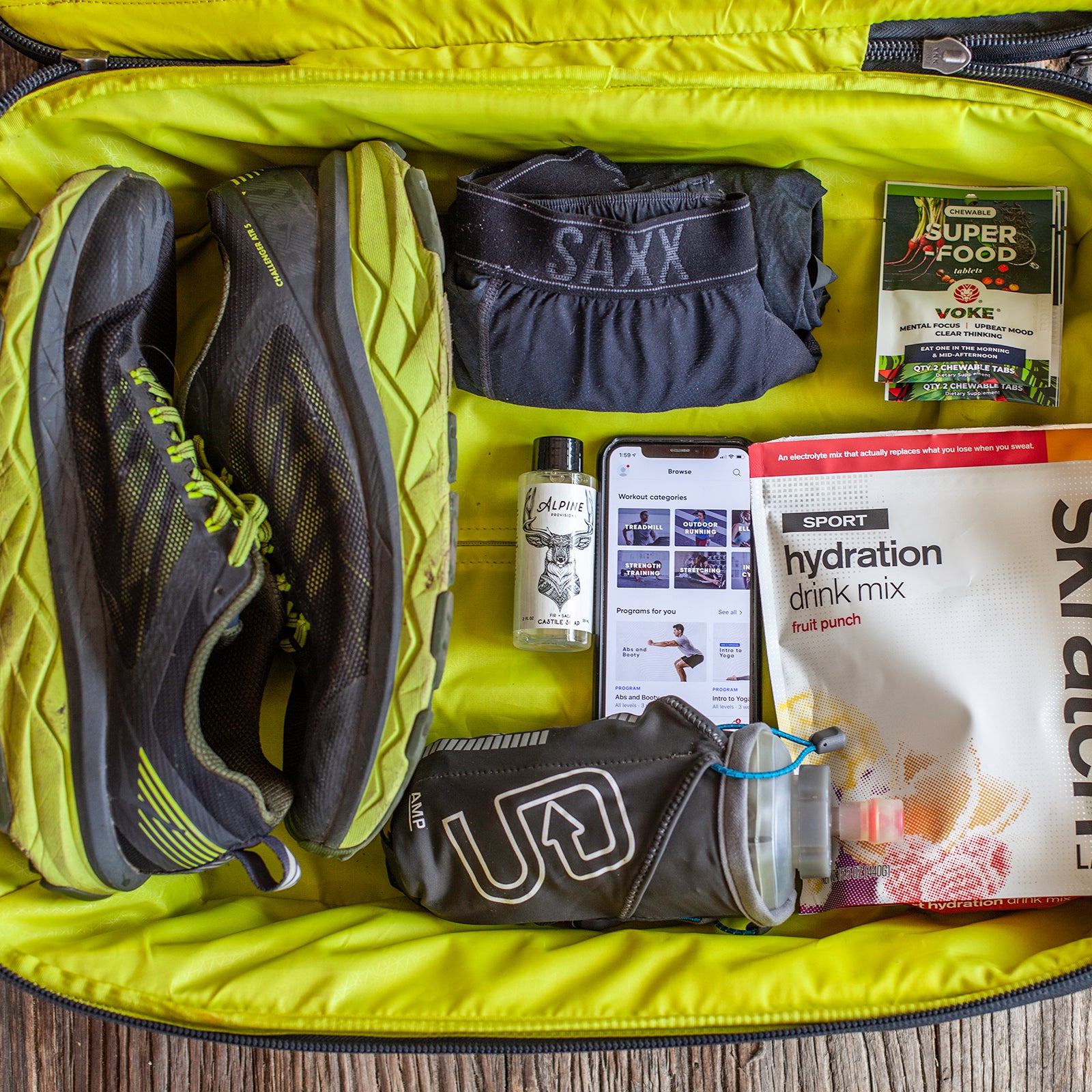 Sarah Jackson(Photo)
Heading out the door? Read this article on the new Outside+ app available now on iOS devices for members! Download the app.
Holidays away from home are the hardest times to keep up a fitness and healthy-eating routine due to the nature of the meals, travel stress, and crashing in an unfamiliar spot in an overcrowded house. While life is entirely too short to pass up on pie and stuffing, working out every day—even just a little bit—can make for a happier Thanksgiving week that won't set your fitness back.
The kit below fits easily with the rest of my clothes and toiletries in a carry-on bag, and it's what I'm bringing to my folks' house in Southern California this Thanksgiving to stoke my appetite and keep my stems strong despite my inevitable food and drink hangovers.
Saxx Kinetic 2N1 Shorts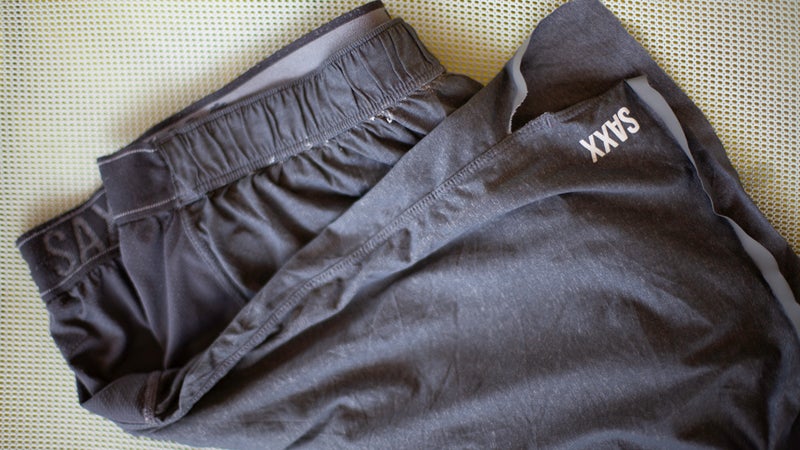 Yes, you can poach a pair of your high school gym shorts from your childhood room and still get some excellent runs in. But I find that packing a run-specific kit makes me less likely to succumb to sleep-ins followed by sports watching and day drinking. These shorts are my favorite: I completed a marathon and a 50K in them without chafing (with a little help from Body Glide). They also received excellent marks in the support category. Overall, the Kinetic is so good that I can't make up shorts-based excuses to not get a workout in.
---
Ultimate Direction Every Day Carry Water Bottle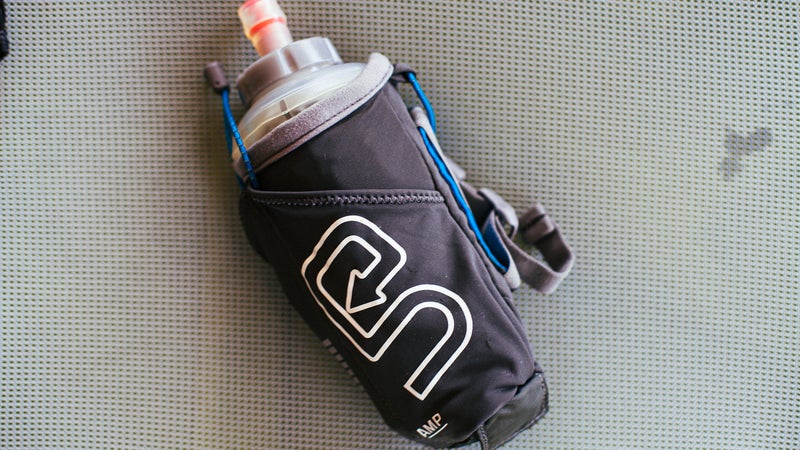 While I'll also be bringing a vacuum-insulated water bottle on this trip, the act of bringing one just for exercising makes me both hydrate and work out more when I'm away from home. I can just imagine my trusty little EDC peeking out at me as I open my bag in the morning and reminding me that I need to work up a sweat in my folks' backyard. This specific handheld model is one of my favorites because it packs down tiny when empty and still fits seamlessly into my hand on long runs.
---
Voke Tabs Energy Supplement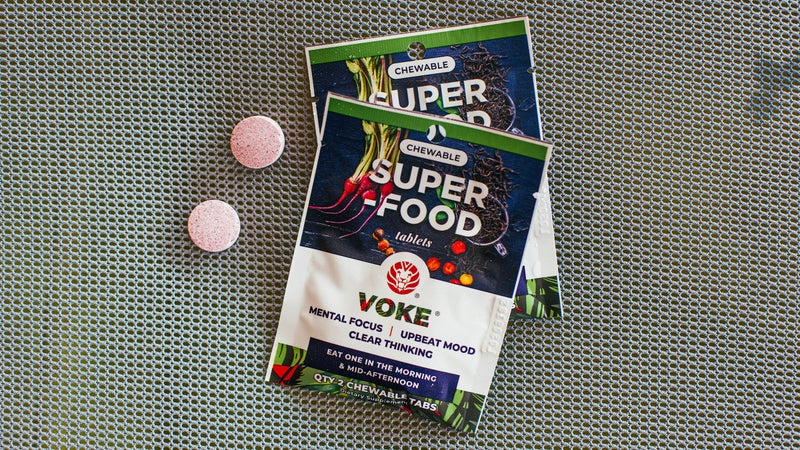 I write and talk about Voke Tabs a lot. Here's why: they are magic. Something about the caffeine delivery system either enhances my workout significantly if I'm feeling good or allows me to at least consider working out when I feel terrible. The green-tea chewables (think Flintstones vitamins that don't taste awesome and contain 77 milligrams of caffeine) have brought me back à la Popeye eating spinach from the depths of hangovers, late afternoon slumps, or crashes four or five hours into a big outdoor objective. They will be the secret weapon for my post-Thanksgiving-gluttony shakeout run.
---
Skratch Labs Fruit Punch
Skratch Labs' ability to replace electrolytes and hydrate in conjunction with the previously mentioned Voke Tabs can bring you back from the Thanksgiving dead. The mild, natural flavoring and simple ingredients that keep Skratch from becoming a gut bomb during a long run are also civil inside hungover bellies. Bonus: if you want to play the old hydration bait and switch on your body, the fruit punch flavor is great with vodka.
---
Alpine Provisions Travel Size Fir and Sage Castile Soap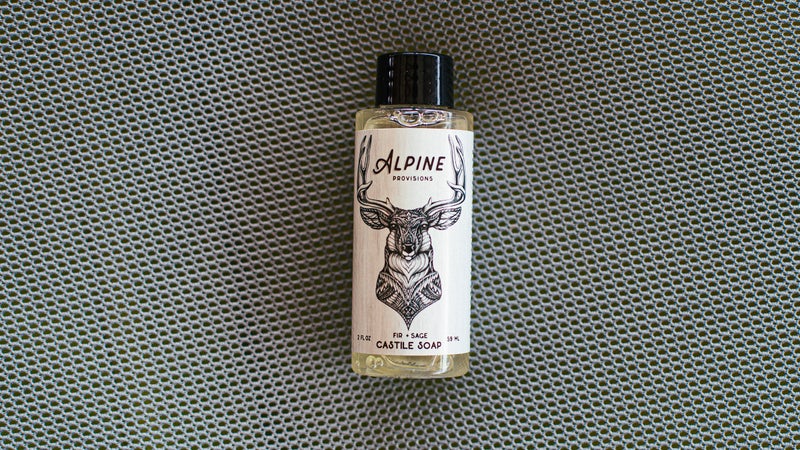 I can talk myself out of working out pretty quickly if I fear I'll hold on to my sweaty stink for the rest of the day. I bring a travel-size soap that has a strong enough fragrance profile to do battle with whatever my overfed body sweats out on a run. You may not know what your in-laws are working with in their shower (I find that a sliver of a Dove bar doesn't do much to kill BO), so hedge your bets with this hearty odor fighter. Alpine Provisions castile soap delivers a solid masculine scent, works for hair and body, comes in a TSA-approved size, and costs only $4.
---
Hoka One One Challenger ATR 5 Running Shoes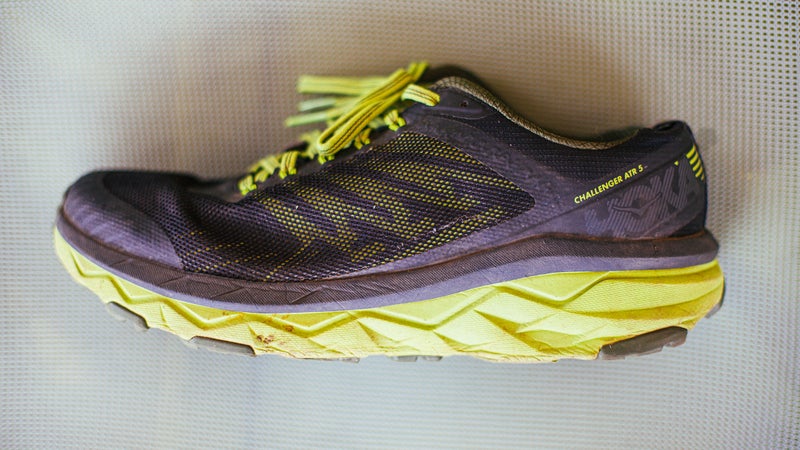 Packing multiple pairs of shoes takes up heaps of space and has the potential to move you from carry-on to checked luggage, which can add a whole new level of stress to holiday travel. The Challenger ATR is currently my favorite running shoe, which absolutely works for gym workouts and doesn't look too nerdy when paired up with jeans, so you can wear it to bars and awkwardly catch up with high school friends.
---
Aaptiv Workout App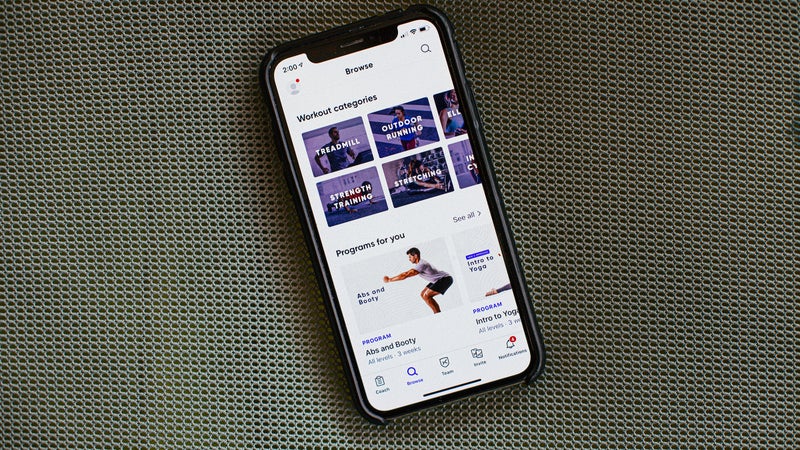 All you need is your phone or tablet and this app (iOS only) to access to over 2,500 legitimate exercise classes ($15 per month or $99 per year). Aaptiv's gym workouts, ab-specific routines, and running classes were the single largest motivating factor for my wife's fitness last year (key when you have a two-year-old like we do). She spoke so frequently and highly of one of their digital trainers, Ackeem, that I got jealous. I find it extremely difficult to find motivation to do planks in my parents' backyard, but Aaptiv will help put me over the turkey bump.
Lead Photo: Sarah Jackson