The Trips Outside Editors Are Taking This Year
From visiting Alaska's fat bears to traveling solo across Scotland, here's how we're spending our PTO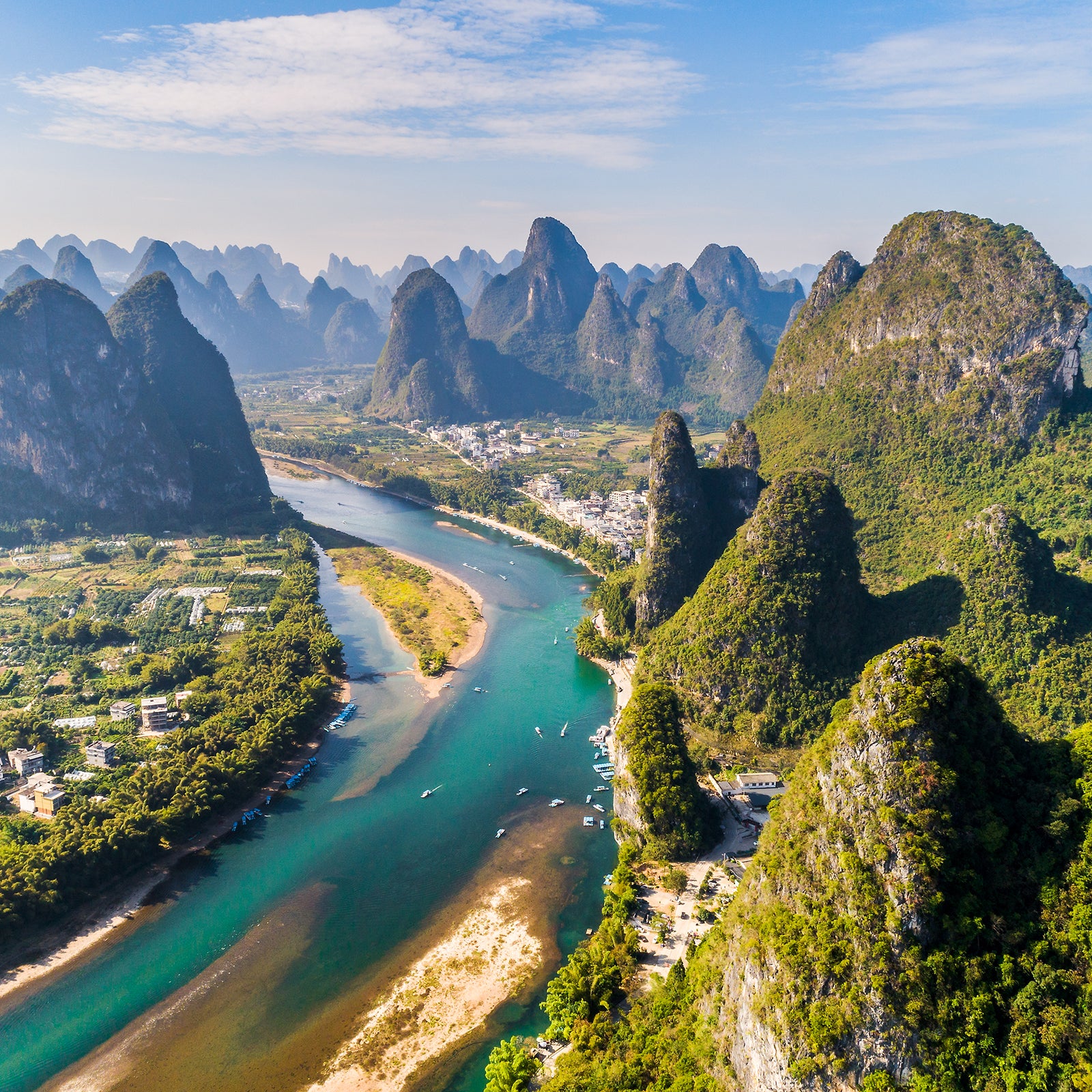 Yiming Li/iStock(Photo)
Heading out the door? Read this article on the new Outside+ app available now on iOS devices for members! Download the app.
At Outside, our staff makes the most of our home base of New Mexico, from winter dawn patrol at Ski Santa Fe and year-round climbing in Roy to summer road trips throughout the Southwest and beyond. But for those precious PTO days, we think bigger. In 2020, our editors are all about finally taking the dream trips they've been thinking about for years.
Traveling Solo Across Scotland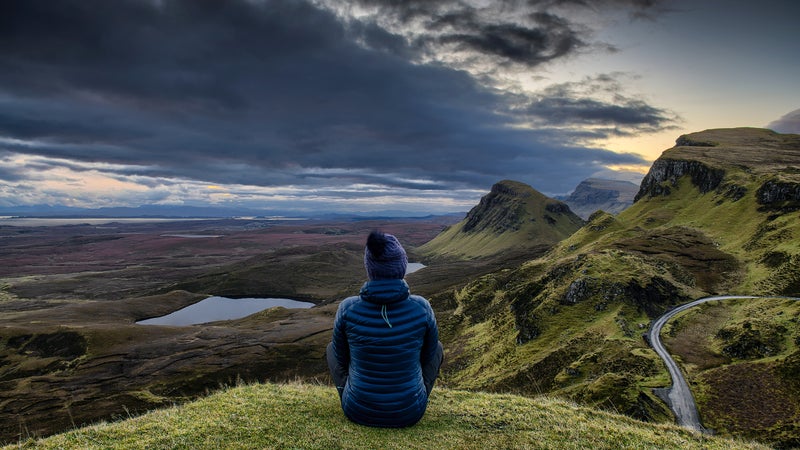 After two years stateside, I'm heading to Scotland this spring for my first visit to the UK and my second solo trip abroad. My first time traveling alone—backpacking in New Zealand—taught me a lot about the logistics of independent trip planning and being a woman alone in a foreign country. Ultimately, I really enjoyed the experience of being by myself somewhere new, and I feel much more equipped to plan my travels this time around. On the itinerary: biking on the Isle of Skye, hiking in the Highlands, and drinking lots of local whisky. To be determined: whether I'll brave a taste of the culinary wonder that is haggis.
—Abbey Gingras, associate audience editor 
Observing Fat Bears at Katmai National Park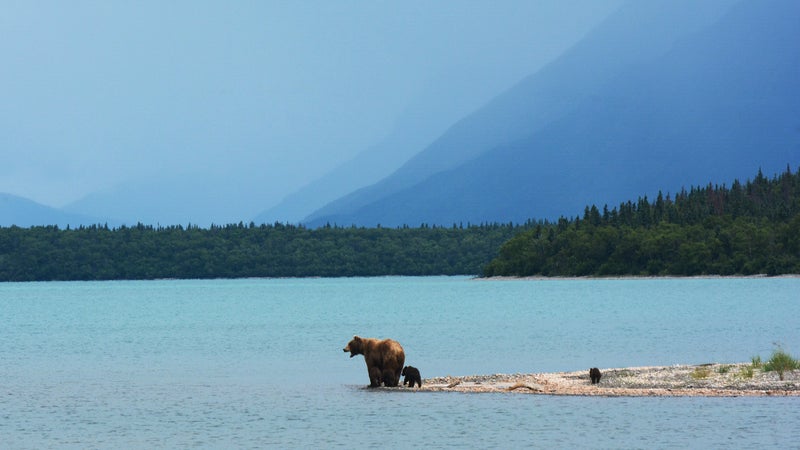 Every summer I spend far too much time on YouTube watching the grizzlies fatten up at Katmai National Park and Reserve during the Fat Bear livestream. This year, rather than sitting behind my computer screen, I plan to make the pilgrimage to Alaska and trek into Katmai to see my favorite furry giants hunt for salmon up close. 
—Kaelyn Lynch, assistant travel editor 
Planning Adventures with People I Love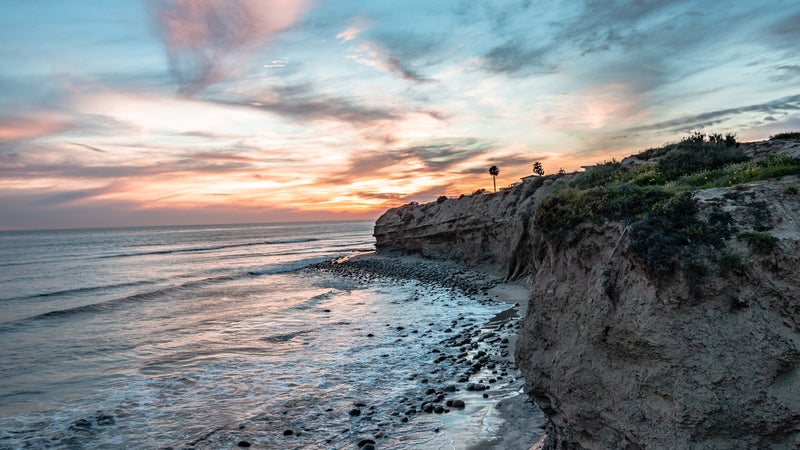 My fiancé and I went through a life-changing traumatic experience last year that reinforced two things: your health and your time are precious, and nothing really matters more than being with the people you love. So for 2020, my big travel goal is to do just that. Many of the people I love live far away, so I'm planning some fun trips with them. In March, my best friend is coming to visit from Iowa, and we're going to spend her spring break skiing in Aspen, Colorado, where we met while ski bumming years ago. In April, I'm going to Todos Santos and La Paz in Baja, Mexico, with my younger sister (we've pledged to take a #SisterTrip together every year, no matter what), and we're going to try to catch the whale sharks on their migration. In July, we're going to take my mom to see the wildflowers put on their colorful show in Crested Butte, Colorado, and a month later, my whole family will reunite on the Big Island of Hawaii for my sister's wedding. At some point during the summer, I'll meet my mountain-biking buddies from the East Coast for a long weekend of riding in Whistler and Squamish, British Columbia. And somewhere in between, my fiancé and I are going to take a trip for just us (destination TBD). Instead of one or two big trips, I'm looking forward to several quality long weekends in amazing places with the people who matter most.
—Gloria Liu, features editor 
Backcountry Skiing in the Canadian Rockies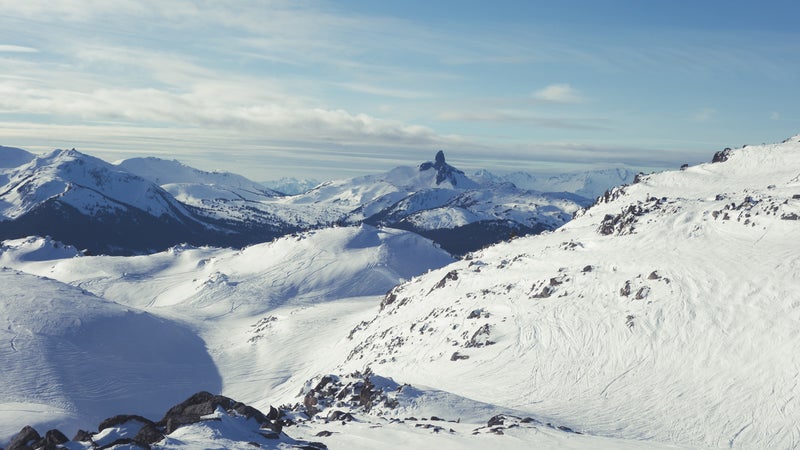 My dream trip is one I've taken three years in a row now. It's a surprisingly cheap itinerary, with the outfitter Golden Alpine Holidays. Every January, I join 13 friends and take a helicopter from just outside the town of Golden, British Columbia, to a hut in the Esplanades, a subrange of the northern Selkirk Mountains, and spend seven days touring in what is effectively our own private backcountry zone. We're out of cell range and get to drop into this detached, blissed-out headspace but don't have to work that hard for it. We sleep in beds with nice sheets, wake up to coffee and breakfast, and ski-tour into ridiculous alpine terrain right from our front door. Plus, we get to warm up in a wood-fired sauna every night. 
—Abbie Barronian, assistant health editor 
Exploring an Underrated Adventure (and Foodie) State 
Having lived in the gorgeous but landlocked state of New Mexico for three years now, I've learned to seize every PTO opportunity to experience (at least) one body of water and eat my fill of fresh seafood. This fall I'm looking forward to doing just that by spending a week in Maine to hike Mount Katahdin and witness the changing of the leaves, soak up the salty ocean air, and pack in the culinary delights of Portland, a recent winner of Bon Appetit's restaurant city of the year.
—Jenny Earnest, audience development director 
Returning to a Special Climbing Fest
In March, I'm heading to the Women's Climbing Festival in Bishop, California, to climb with some friends (old and new), do a little work (at Outside, we partner with the fest every year), and celebrate its fifth anniversary. Bishop is one of the most magical places I've been, offering countless world-class boulders against a backdrop of snowy mountains; the Owens River Gorge, home to hundreds of sport routes; and 300-plus women to climb with during the event. I've been spending time on the hang board to make sure I'm ready to climb my hardest.
—Abigail Wise, digital managing director
Taking a Cross-Country Train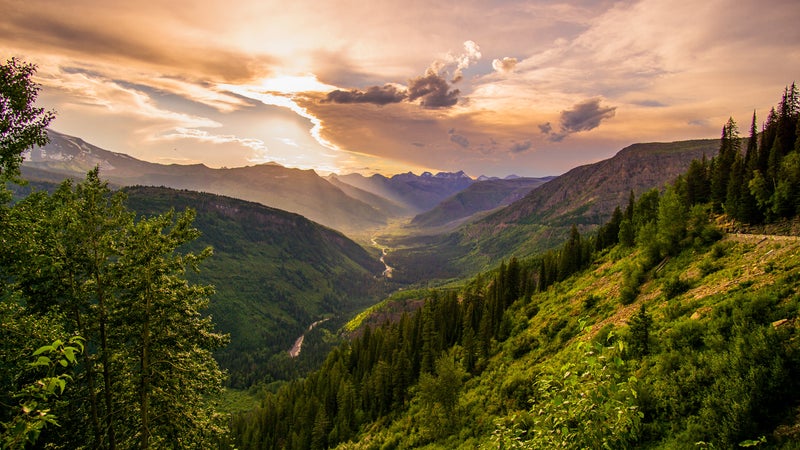 With all the climate-fueled talk of train travel lately—and news that Amtrak is on the verge of doing away with its sleeper trains and getting rid of long-haul lines—I'm going to make this the year I plan a trip around a rail route. I'll either take Amtrak's Empire Builder, which runs from Seattle to Chicago, and stop at Whitefish, Montana, to spend a few nights at Glacier National Park, or I'll hop on the Crescent after a weekend in New Orleans, get off in Charlottesville, Virginia, and bike the 37 miles to Shenandoah National Park. 
—Erin Riley, senior travel editor 
Altitude-Training in Mexico City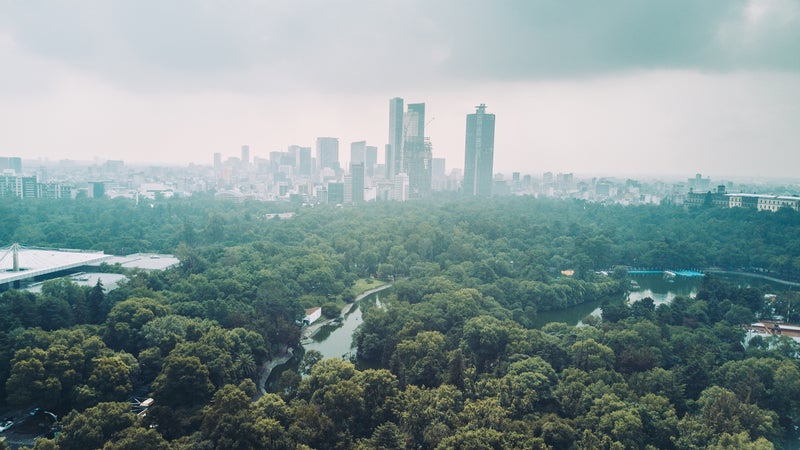 In February, I'm making a brief escape from the dreaded New York winter and heading to Mexico City for a few days. I'm mostly looking forward to the tacos and the sun, but I'll also get the added bonus of some altitude training—I'll be in the middle of prepping for a spring marathon, and the city sits at 7,000 feet above sea level. Fortunately, I'll be staying near the enormous and beautiful Chapultepec Park, so I won't have any excuses for skipping my runs. (Yes, this is my idea of vacation.)
—Molly Mirhashem, digital deputy editor 
Packing in Hawaii's Highlights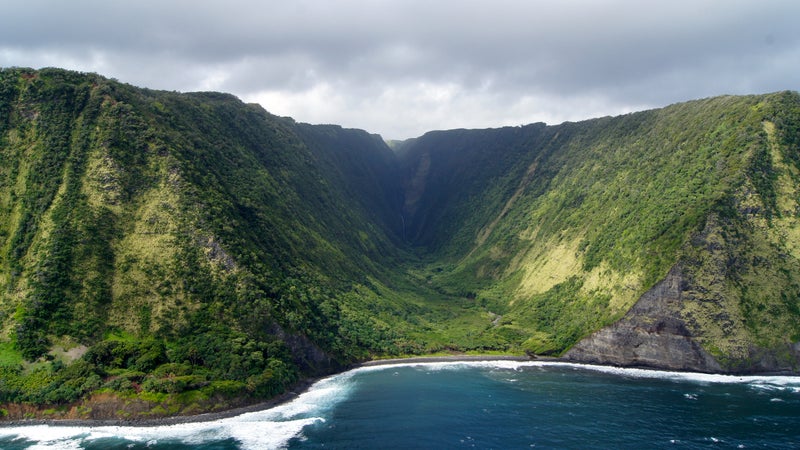 Thanks to my calculated yearslong accrual of credit-card airline miles and the offer of a place to stay from a very generous friend, I'm finally going to Hawaii. My family and I plan to spend a few days on the Big Island, horseback riding into the Waipio Valley, swimming with manta rays off Kona, and lazing on white-, black-, and green-sand beaches, before heading to Kauai for a luau and a catamaran trip to take in the full view of the Na Pali Coast. I can't wait.
—Tasha Zemke, copy editor
Climbing the Spot Where My Parents Met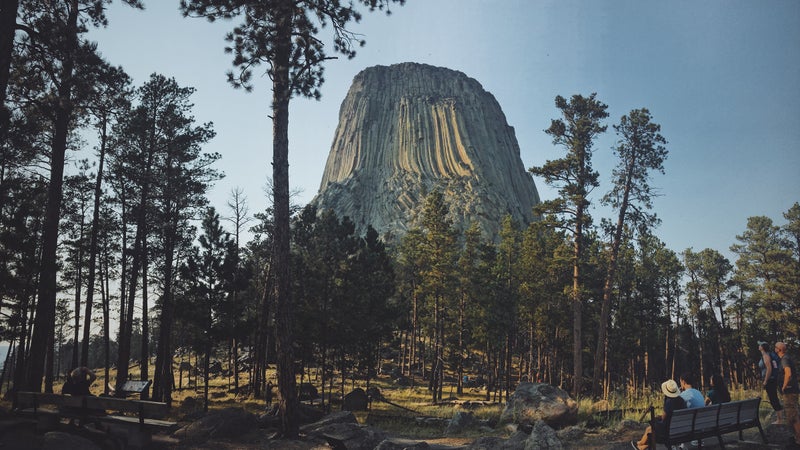 This year I'm making a climbing pilgrimage to Devils Tower in Wyoming. My parents met there when they were young climbers, and when I was a kid living in Estes Park, Colorado, we visited the Close Encounters of the Third Kind landmark nearly every summer. I spent all those years staring up the 800-foot granite columns, imagining the view from the top. When my parents and I attempt the classic six-pitch Durrance Route in late summer (to honor the voluntary climbing closure in June), I'll finally get to find out. 
—Maren Larsen, assistant gear editor
Spotting Orcas in the San Juans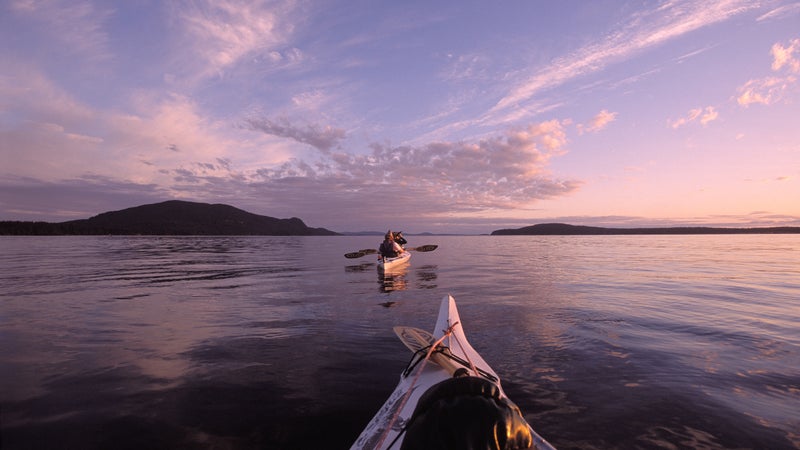 I'm a bridesmaid at a Seattle wedding in June, and I'm planning to tack on a few days in the San Juans to (hopefully!) see the Southern Resident orcas. I've been obsessed with them since I visited Free Willy's Keiko the whale at the Oregon Coast Aquarium when I was a little kid. My bestie, who grew up on Whidbey Island, has a ton of great beta for whale-watching from land, and I'm also thinking about doing a kayak trip. (I'm skipping the tour boat, since there's some evidence it bothers the whales.) Honestly, I will be completely devastated if I don't see an orca, so please send me all the good vibes.
—Aleta Burchyski, associate managing editor
Taking a Road Trip Across China's Danxia Landform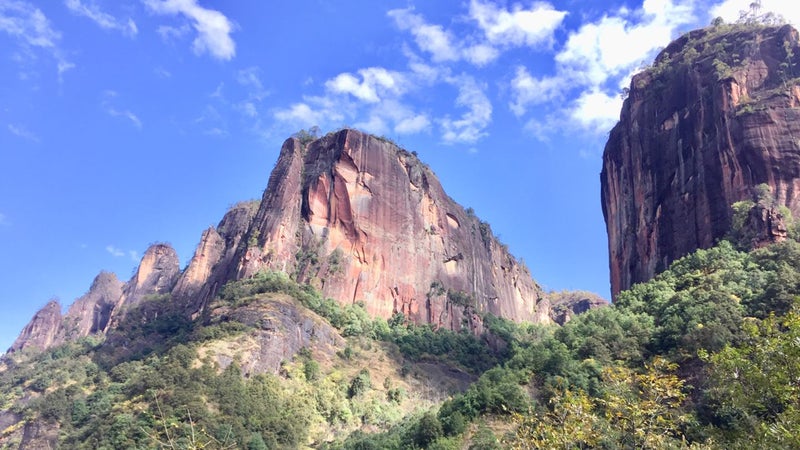 Over the holiday break, my girlfriend and I drove more than 2,500 miles throughout the Southwest to see as many national parks and monuments as we could. It made me realize how much I love road trips and that I should plan one in my home country. This summer or fall, I'll drive to see the Danxia landform, a term given to the unique type of landscape found dotted around the country's southwest provinces. It's known for its colorful sandstone mountains, evergreen forests, and uncommon geological formations. I plan to spend three weeks driving through the provinces of Guangxi, Guizhou, and Yunnan. Until then, I hope to hone my climbing chops while in New Mexico so that I can tackle the limestone, sandstone, and granite crags that make up much of the Danxia landform. 
—Wufei Yu, editorial production fellow
Lead Photo: Yiming Li/iStock
Trending on Outside Online