Youtube Workouts for Every Activity and Fitness Level
Miss your go-to barre studio or lifting weights at the gym? Bring some structure into your living-room workouts with these videos that are Outside tested and approved.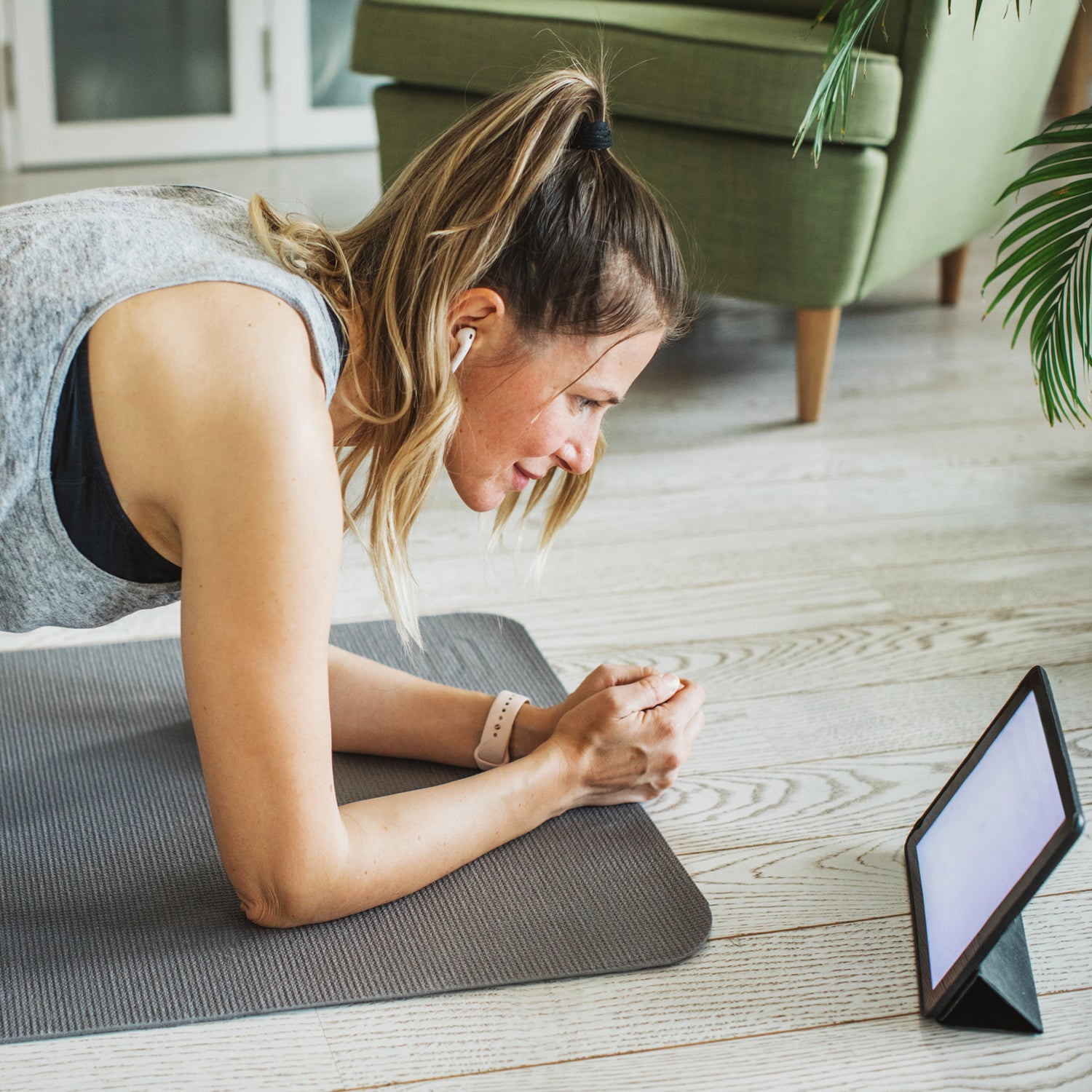 Heading out the door? Read this article on the new Outside+ app available now on iOS devices for members! Download the app.
The world of online workouts can be a strange place—some YouTube accounts inexplicably become virtual diaries for trainers ("Surprise Proposal!") or can feel more harmful than helpful (think: jumping into a heavy weight training video without any instruction).
But there's a simple reason many channels and influencers have follower counts in the millions: it's a lot easier to work out when you don't have to come up with the moves and routine yourself. And in the midst of a pandemic that has nearly the entire country on lockdown, working out with the help of a digital trainer is the closest most of us can get to our regular fitness routines.
There is a seemingly endless array of free online videos and apps promising to get you in the best possible shape, and it can be tricky to determine which ones are worth your time. So, over the course of seven weeks, I down-dogged through yoga classes, sweated through HIIT workouts, and grunted through bare-bones weight training sequences to test 24 of the most popular programs and bring you a verdict. These five programs came out on top, thanks to knowledgeable instructors, easy-to-follow and well-produced videos, and a variety of workout types. My journey began before the pandemic hit, so I did plenty of experimentation at my local gym. But with some basic equipment, you can do most of them at home: some call for weights, bands, and mats, and others only require a little space.
---
Bring the Barre and Pilates Studio Home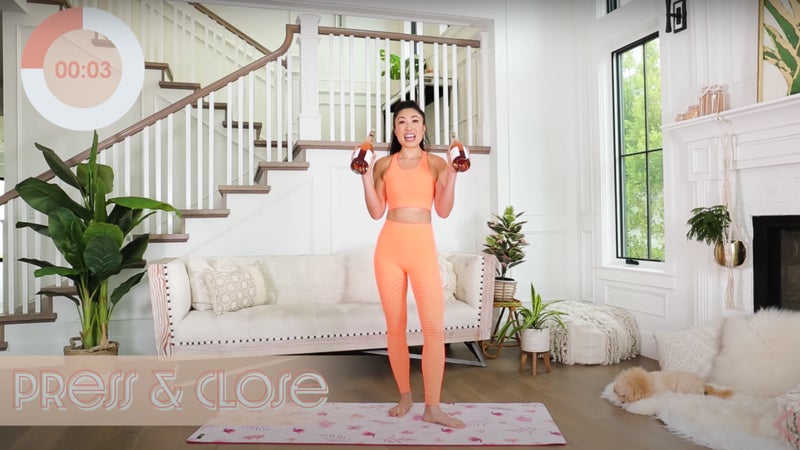 You may have to scroll past some non-workout content on the Blogilates YouTube channel (unless you are genuinely interested in a video of the trainer explaining how cheap bikinis compare to expensive ones), but these low-impact workouts are good for strength and mobility and don't require any equipment. Certified Pilates and group fitness instructor Cassey Ho leads classes similar to what you'd encounter in a barre or Pilates studio. There are multiday programs for those who want continuity, like a six-week boot camp or a Pilates series, and there's a wide selection of à la carte full-body and area-specific routines, which run from five to 30 minutes long. I tried a glute challenge, which included 100 donkey kicks on each leg, and I almost had to be forklifted out of the gym. Ho does a good job of describing each workout ahead of time and offers recommendations for household items you can use in place of equipment, like a stack of books instead of weights for an ab workout. If you are braver than I am, you'll love the workouts that are set to popular songs. I tried to do a part-ab workout, part-dance routine to Shawn Mendes's "Senorita" at a crowded gym. I ultimately decided if I busted out Ho's "sexy legs" move, I would scar everyone around me for life.
For a Simple, Bare-Bones Workout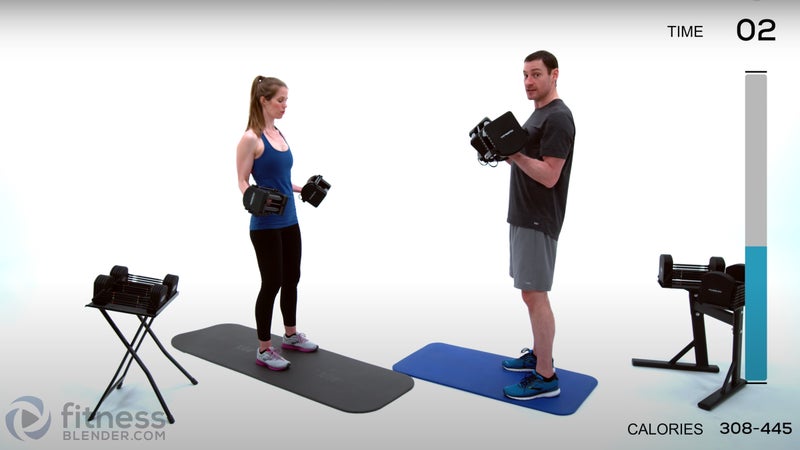 FitnessBlender is the opposite of a Shawn Mendes–inspired dance workout. The channel is run by personal trainers Daniel and Kelli Segars and is ideal for anyone who wants a no-frills, in-and-out workout. Some HIIT and full-body routines are around an hour and meant to be done on their own, while others are around ten minutes and target spots like your abs or arms. The trainers don't outline the exercises beforehand, which could be disorienting for beginners, though they do provide modifications for difficult moves. A timer in the upper right corner counts down each video, and there's no music or aesthetically pleasing background to offer a distraction. I did three workouts in my studio apartment—one required a resistance band, the other two just used bodyweight. Each video was to the point and efficient, which I appreciated, although I did end up streaming music on my phone to drown out the sound of my wheezing.
Find a Yoga Practice for Every Mood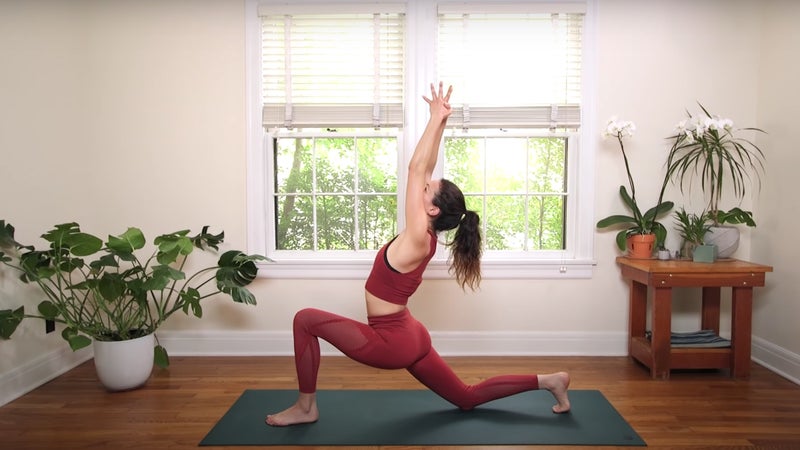 Certified yoga teacher Adriene Mishler has been streaming yoga videos on her YouTube platform Yoga with Adriene since 2012 and has more than 7 million followers—more than almost any other fitness channel on the site. Her videos have more than 500 million views and range from short ten-minute flows to 40-minute classes targeting specific areas like your arms or core. Mishler also has classes that address certain needs, like back pain and stress management. I liked Mishler's channel because of her clear instruction, high-quality presentation, and personable nature. Also because her dog, Benji, makes an appearance in most videos. In addition to regular yoga flows, I streamed a few of her meditations and breathwork exercises, which were a nice way to wind down at the end of the day. Note that the channel can get kind of kooky—in "Yoga for Inner Space Travel," Mishler wears antennae and a turquoise bodysuit. Namaste, earthlings.
If You Want More Variety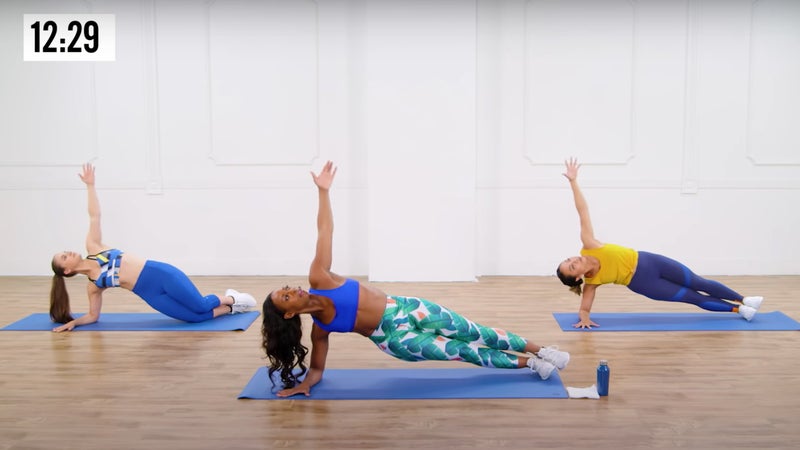 Popsugar Fitness is a good option if you prefer to work out with a variety of instructors. The YouTube platform often has guest hosts, like celebrity trainer JJ Dancer, or instructors from Barry's Bootcamp. You can experiment with tabata, dance, barre, yoga, kickboxing, Pilates, and workouts that are muscle-group specific. (There's even a belly dancing class, if you're feeling bold.) The videos range from one-minute challenges to 45-minute dance routines. Most videos have three trainers, with two providing modifications to the moves. I did two abs videos and a glutes workout in my studio apartment and didn't have any issues with space, though you may want more room if you decide to stream a kickboxing or dance class. The group is also providing free access to its Active platform, an app-based program sans commercials, during the Covid-19 pandemic.
Elevate Your Strength Training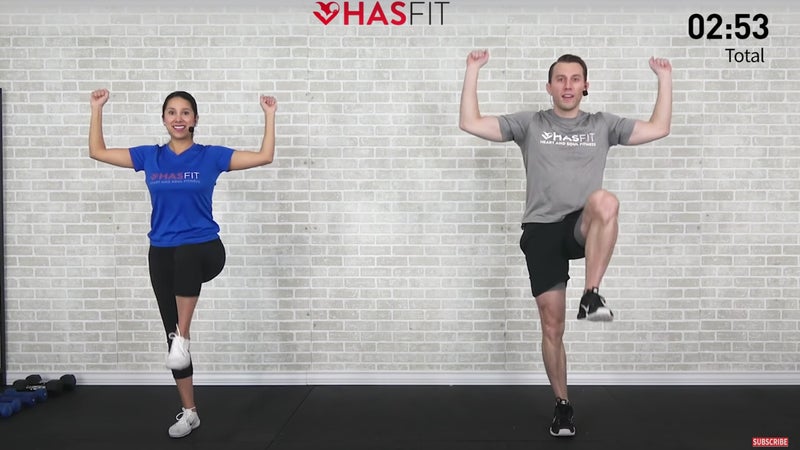 If you have workout equipment at home, try the HasFit YouTube channel—many of its workouts use dumbbells, kettlebells, or resistance bands, although there are some that just use bodyweight. Like many other platforms, HasFit offers a multitude of workout options like HIIT or tabata, but I chose it for the strength training exercises. Workouts run from around five to 45 minutes, so you can combine a series of short ones or just do one long video. Certified personal trainer Joshua Kozak and his wife, Claudia, demonstrate all the moves beforehand. Claudia uses a lighter set of weights to showcase the modified versions, which I found helpful. One warning, though: There are some dorky moments. Joshua refers to his followers as members of the "HasFit tribe," and the workout videos are broken up with motivational poster–ready quotes. ("You only succeed as much as you try." Deep, HasFit.) But ultimately, the workout is worth the cheese factor.
Honorable Mentions
Annie Clarke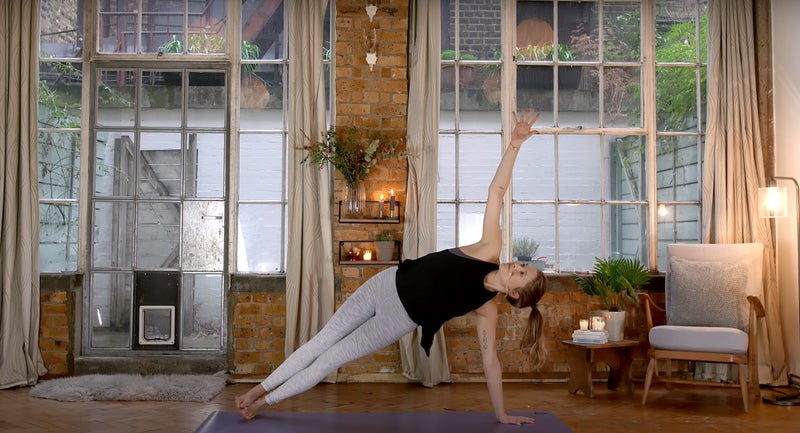 While I found the Yoga with Adriene channel to have a wider variety of options, I did like the core-focused flow and guided meditation offered on the Annie Clarke YouTube channel. The London-based yoga teacher's presentation feels authentic, though Adriene was more engaging.
Sarah Grace Fitness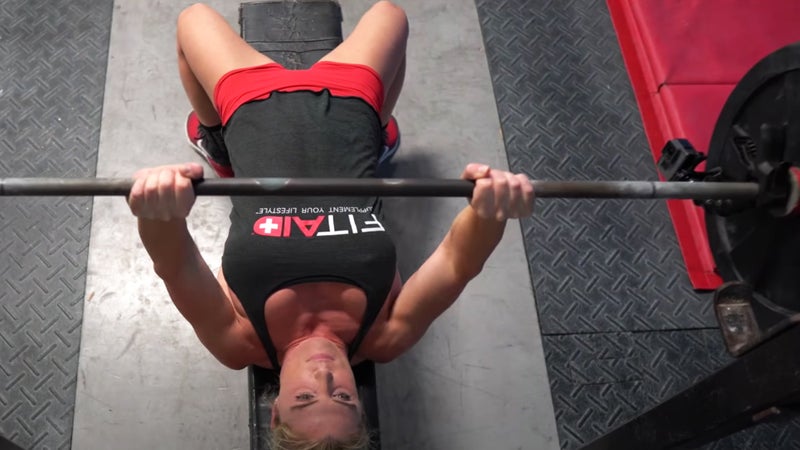 This certified trainer and CrossFit competitor's YouTube page features lots of kettlebell and dumbbell workouts that involve moves like snatches and presses. I liked the tabata dumbbell workout—once I caught up to what was happening. Grace offers just a quick outline and then dives into a fast-paced workout, which can be hard to follow. But her workout kicked my ass.
Lead Photo: Svetikd/iStock