Tested: The Best Performance Trucker Hats
The popular running lids can't always take the heat. These are the exceptions.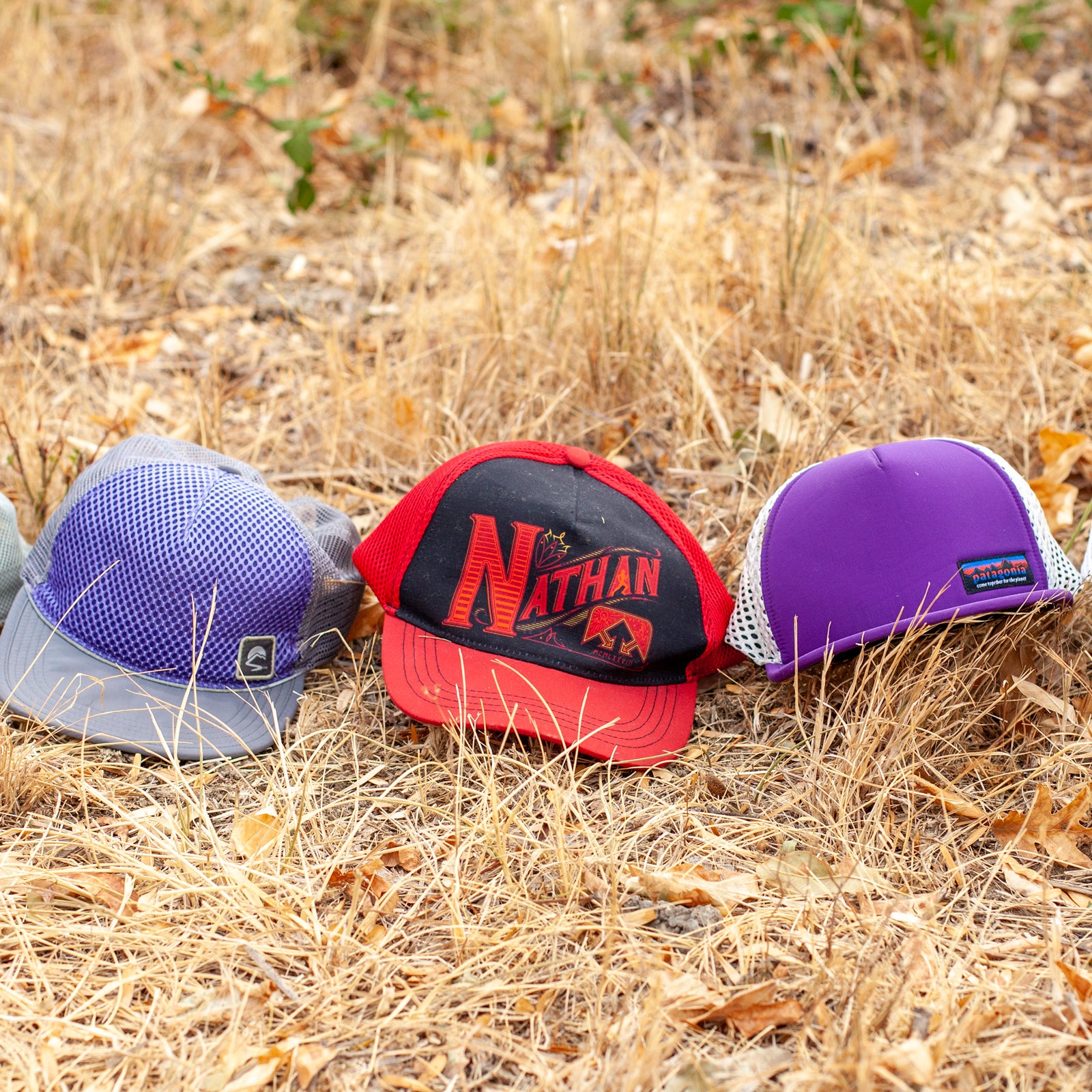 Sarah Jackson(Photo)
Heading out the door? Read this article on the new Outside+ app available now on iOS devices for members! Download the app.
Trucker hats have been my headwear of choice for 25 years. From middle school through high school, a green-billed, white-topped trucker lived on my head nonstop. (I ditched it when my college girlfriend said she didn't like it—huge mistake.) Since then I've worked, played, and lived in a shifting cast of netbacks.
But when I got serious about running, I had a problem: I found that my favorite lids were terrible for exercise. Just one jog would render a hat forever dirtied, lined with gross salty marks. The non-breathable front panels turned my noggin into a sauna, and cheap liners mainlined sweat directly into my eyes. Thankfully, we now have performance truckers that offer all the shade and steeze of their predecessors but with workout-focused details that make them comfortable on the hottest, hardest runs. That said, they're not all created equal: we put these five to the test to determine which could take the heat.
The Test
Over the course of a sweltering spring and summer, I ran in each hat for a minimum of 60 miles. My routes and conditions varied, but I wore every model on at least one run when the temperature was over 90 degrees, I gained more than 1,300 vertical feet, or I was out for more than three hours. I took notes on the materials and fit systems, weighed the hats on my kitchen scale, and measured the brims to gauge coverage.
The Results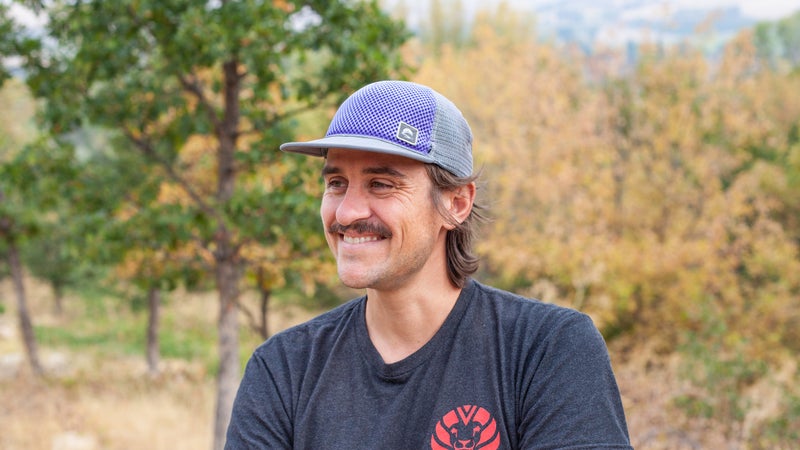 The Winner: Sunday Afternoons Vantage Point ($32)
Fit: 5/5
Comfort: 5/5
Moisture Wicking: 5/5
Temperature Regulation: 5/5
Weight: 2.2 ounces
Brim Coverage: 7 by 3 inches
Full disclosure: I already loved this hat going into the test. I gave the others a fair shot, but when I compared notes, the Vantage Point was the clear winner in every category except coverage. The seven-by-three-inch bill did provide plenty of shade for my large beak, so I couldn't even complain about that.
I tried to distill my love for this hat down to one attribute but couldn't, so here are two: the fit and moisture mitigation were far superior to any other athletic hat I have used and made for a more comfortable run every single time I wore it. To the side of the rear size adjuster, Sunday Afternoons attached about an inch of stretchy plastic—so it's not entirely made of rigid plastic, like all of its competition except the Patagonia, below—which afforded a completely dialed fit without being restrictive. As a result, my head was noticeably more comfortable at the end of a four-hour run from my house to the top of Mount Ashland, Oregon, a climb with 5,764 feet of elevation, on a hot summer day. The amply holed mesh front, plus the largest moisture-wicking liner in the test, gave the hat a swamp-cooler feel on runs over 90 degrees. Sweat never dripped into my eyes, and I'm an extremely sweaty person, so that is no small feat.
---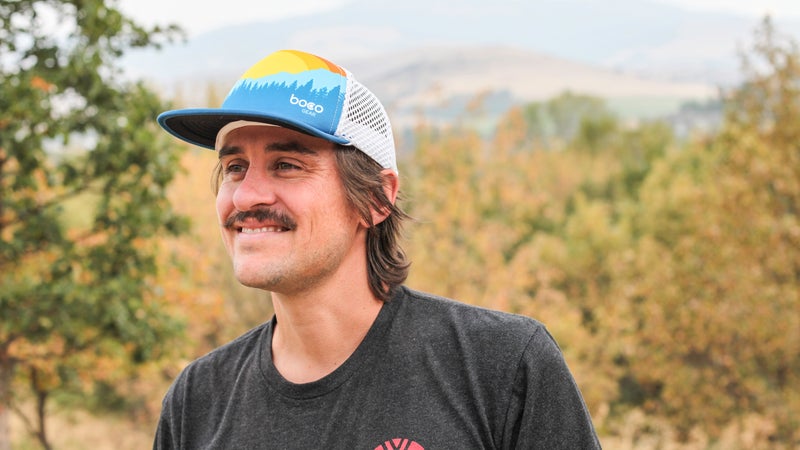 Runner-Up: Boco Trail ($30)
Fit: 4.5/5
Comfort: 4.5/5
Moisture Wicking: 4/5
Temperature Regulation: 4/5
Weight: 2 ounces
Brim Coverage: 7 by 3.5 inches
The soft foam front of Boco's Trail trucker didn't look breathable, but it was surprisingly so. At the end of the day, though, it didn't vent as well as its all-mesh competition, landing it in second place. It was the lightest hat in the test, and the malleable brim conformed to my forehead for a comfortable fit while still remaining rigid enough to offer amazing coverage. All in all, its simplicity makes this a great running hat, but it was outgunned by the feature-rich Vantage Point.
---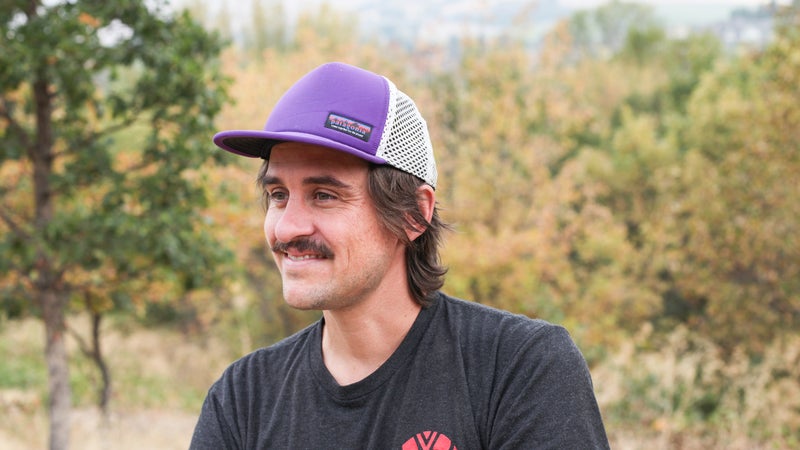 For Cooler Temps: Patagonia Duckbill ($35)
Fit: 4/5
Comfort: 4/5
Moisture Wicking: 3/5
Temperature Regulation: 2/5
Weight: 2.4 ounces
Brim Coverage: 6.75 by 3.25 inches
I liked the looks of this hat the best—it offered the perfect balance of casual style but retained key performance details, like a flexible fabric strap and a water-resistant front panel. This was not a style competition, though, and the Duckbill had one serious issue for this hot-headed runner: the front's recycled nylon grabbed onto moisture and held it. This would probably be a plus for blocking rain in inclement conditions, but it made things notably hotter in sweltering ones. The adjustable rear buckle allowed for a dialed fit, and the design's wide mesh in the back did breathe well. It's a comfortable hat, but perhaps one just better suited for cooler temperatures.
---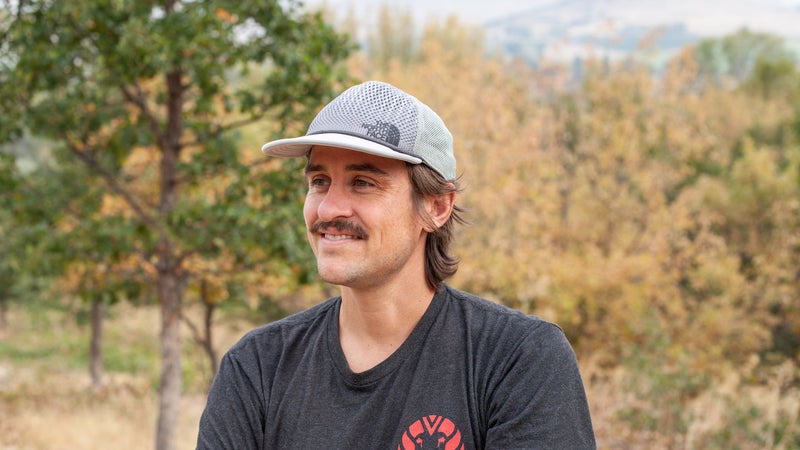 For Small Noggins: The North Face Trail ($30)
Fit: 2.5/5
Comfort: 3.5/5
Moisture Wicking: 4/5
Temperature Regulation: 5/5
Weight: 2.7 ounces
Brim Coverage: 7.5 by 3.35 inches
This mesh-dominant trucker hat's cooling powers were on a par with the first-place Vantage Point, and it offered the most coverage of the bunch. However, it took a solid hit for its fit—although, to be fair to the North Face, I have a pretty massive noggin. I wear most of my hats with the adjustment system maxed out, and the Trail trucker fit my dome more like a novelty hat than a functional one. It was outmatched on fit and moisture wicking by the Vantage Point, but this could be the best hat on the list if you have a small or midsize head.
---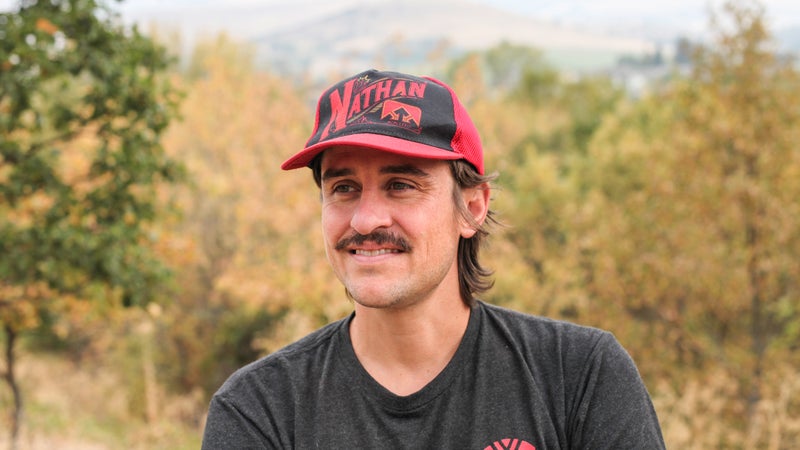 For Casual Wear: Nathan Sports Runnable ($25)
Fit: 3/5
Comfort: 3/5
Moisture Wicking: 3/5
Temperature Regulation: 2.5/5
Weight: 2.5 ounces
Brim Coverage: 7.25 by 3 inches
On first sight, I thought the Runnable wouldn't perform any differently than a normal hat. Nathan proved me wrong. Its looks are the most casual of the test, but it did a commendable job of wicking moisture, thanks to its internal mesh headband. A structured front panel created space between it and my forehead, and the hat helped move heat, as did the net sides. That rigid front did make the hat a little less comfortable and a bit hotter overall, though. Paired with a middling fit, those qualities put this otherwise awesome lid at the bottom of a stacked test.
Lead Photo: Sarah Jackson