2021 Winter Buyer's Guide
The Best Cold-Weather Surfing Kit of 2021
Score peak-season waves no matter how low the mercury goes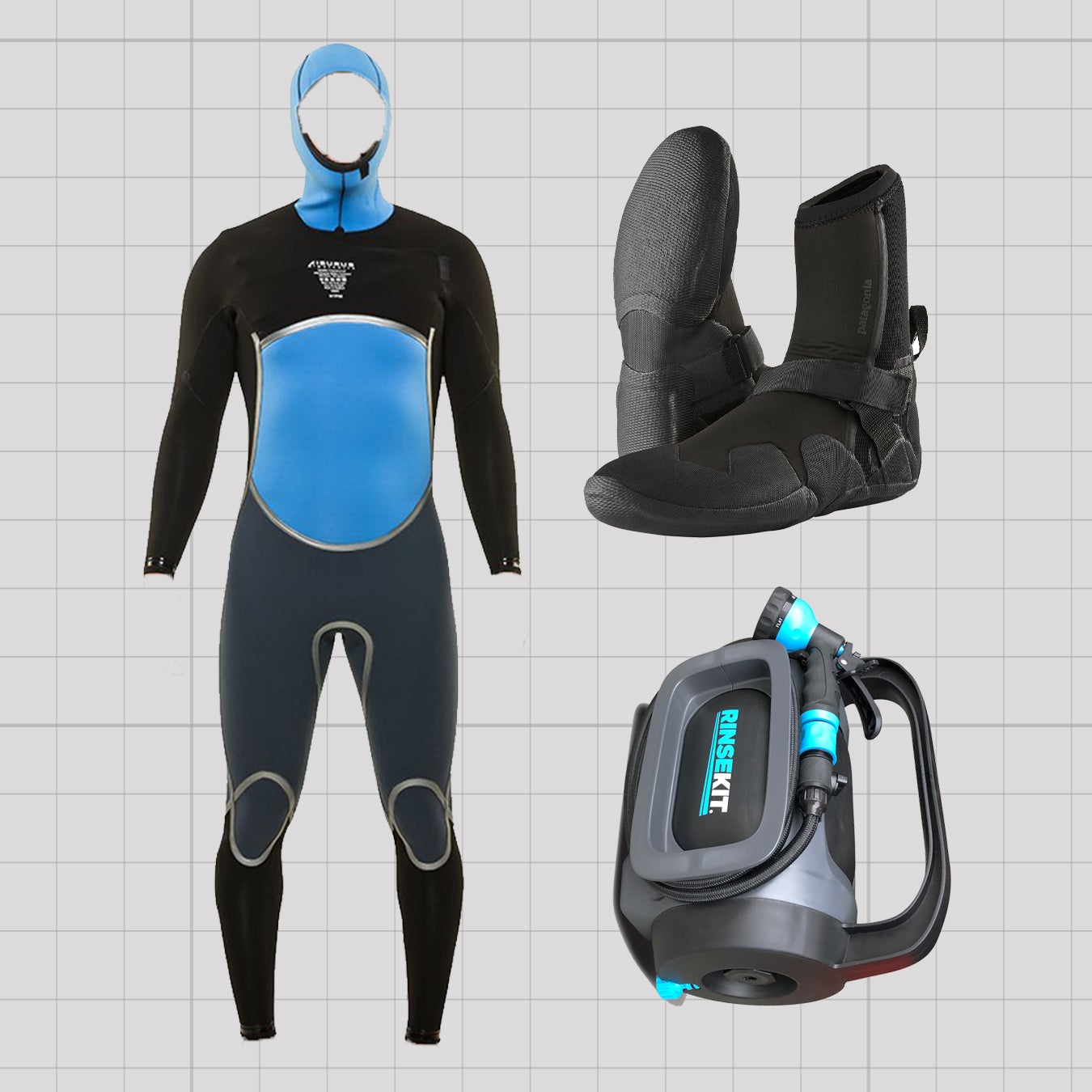 Courtesy the Companies
Heading out the door? Read this article on the new Outside+ app available now on iOS devices for members! Download the app.
Here's a poorly kept surfing secret: winter is the best time to ride waves.  One reason? Large swells consistently pound coastlines in the Northeast, the Pacific Northwest, and Northern California. But winter surfing creates the ultimate conundrum: brisk offshore winds groom these waves into great conditions that just keep rolling—but they're in sync only with what most sane folks would consider unbearable weather. Your kit is the key to enjoying this bounty. If you find the right mix of gear that's thick enough to keep the chill out but also gives you freedom of movement, you've hit the sweet spot to score all winter long.
Isurus Ti Evade 4.3 Hooded Chest Zip Winter Wetsuit ($600)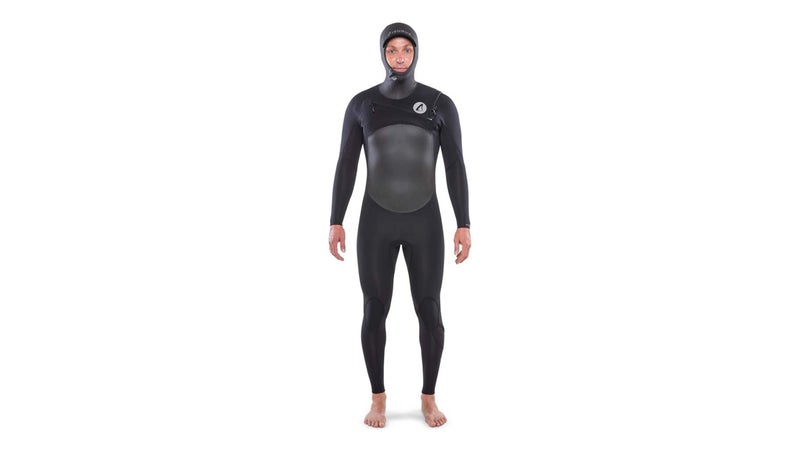 Developed with the frigid waters of the company's Northern California birthplace in mind, Isurus wetsuits have serious cold-weather chops. But the design makes them stand out: the company has borrowed heavily from triathlon and swimming, utilizing compression technology so the suits form-fit to the body to support your muscles and thus help you surf longer and more comfortably. Then there's the warmth. The Ti Evade features 100 percent premium Japanese rubber lined with titanium, which reflects your body heat back to you, and a cozy fleece next to your skin also helps keep your core toasty. Having used several Isurus suits over the years, we can attest to their durability. They're expensive but well worth the coin if you frequently surf in brisk waters. Women should check out the Ember series for a similar suit.
---
Patagonia R4 Yulex Three Finger Mitts ($79)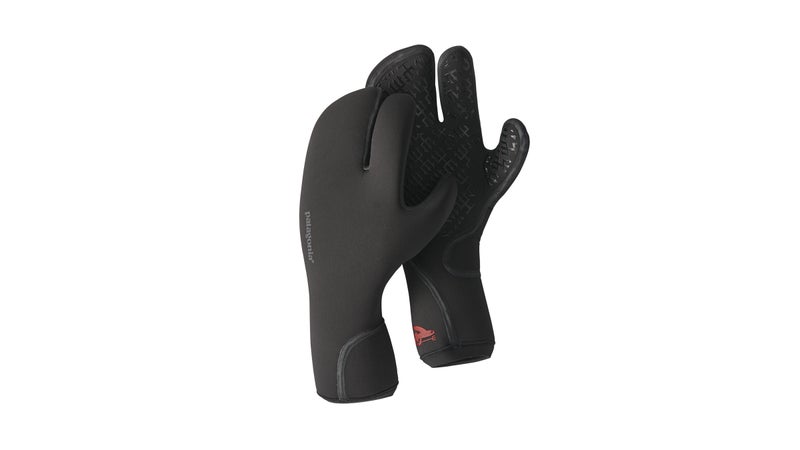 Fact: if your hands get cold when you're surfing, the rest of your body will soon follow. The Three Finger Mitts solve that problem. You might think that one orphaned digit (your pointer) would get cold, but that isn't the case, and it actually adds control for your hand, allowing you to feel the rails of your board when getting to your feet or duck diving—a sensation you often can't get in full mittens. The 85 percent Yulex (Patagonia's proprietary rubber, derived from hevea trees) keeps your hands extremely warm, while a heavy-duty wrist gasket seals out water. We put these through the wringer for months, both surfing and kiting, and noticed little wear. Take care of these and they'll live in your kit for years.
---
Patagonia R5 Yulex Round Toe Booties ($95)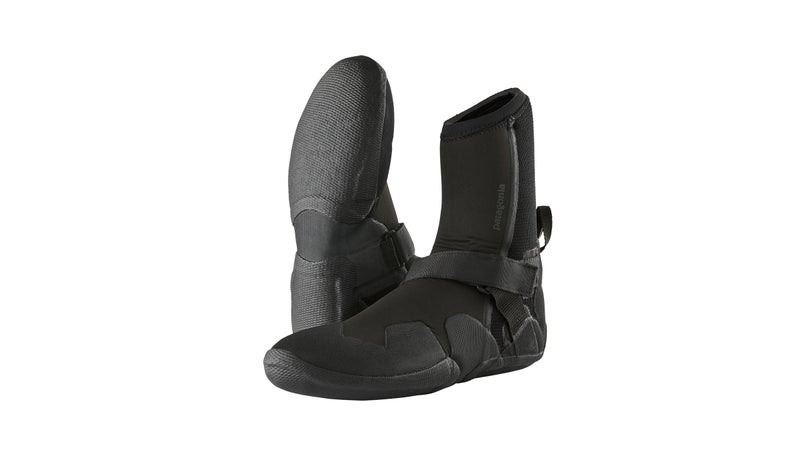 These booties are 85 percent Yulex like the Three Finger Mitts, but the ultra-warm thermal microgrid polyester-spedex lining—which warms the water trapped in there—makes them stand out from the competition. That interior will have you ready for a post-session beach fire and beer despite the season. They're minimalist but durable, and ours have survived countless walks across sharp rocks and trail jaunts for water access, thanks to the diamond-grip rubber sole.
---
RinseKit Pod Shower ($116) and Pressure Booster Pump ($40)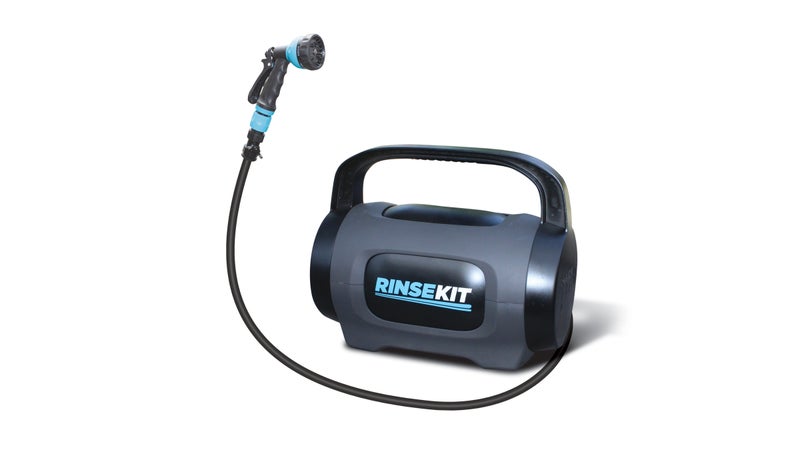 When you're dealing with cold weather, hot water is key for an after-surf rinse. RinseKit's new Pod attaches to a hose for filling and pressurizing like the original, but it's also compatible with an optional aftermarket pump that can replace the drain cap. It allows you to rebuild the pressure later (optimal pressure sans pump lasted about three minutes). Before you paddle out, fill the Pod with hot water, seal it, and you have a toasty shower at the end of your session a few hours later. Even with the pump, it's difficult to empty all the water, but it works well when full, giving you or your gear a warm rinse.
---
Rip Curl Departed Anti Series Fleece ($90)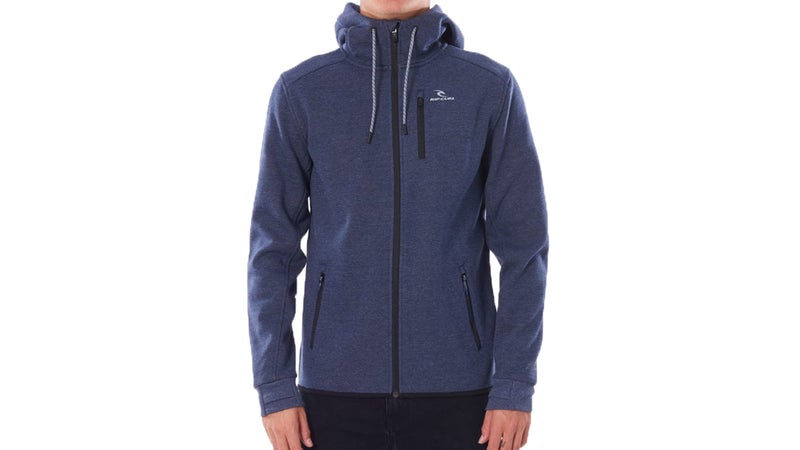 Hoodies work anywhere, but there's nothing like a cozy, reliable one for a surf check. Rip Curl's Departed Anti Series Fleece features a super-warm fleece lining, a DWR coating, and a new full zip and high collar that almost make this a jacket on its own. But it's also light enough to be a midlayer when skiing or riding if you feel like crossing over.
---
POC Men's Liner Jacket ($200)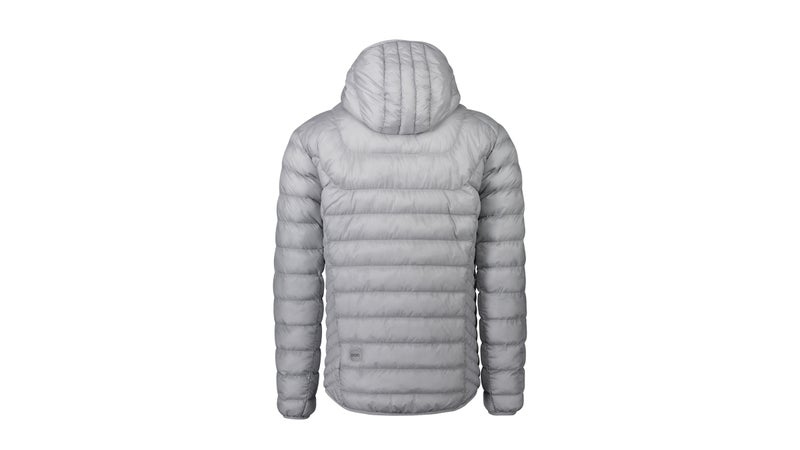 Cold offshore winds are the norm when you're searching for off-season waves, and a solid puffy makes the quest a lot more bearable. POC's Liner is just the jacket: with its lightweight ripstop nylon outer and tightly woven taffeta lining, it's formfitting but ready to move with you—ideal while getting your gear in order for a session. A well-placed zip pocket in the chest is perfect for fin and car keys, and the hood fits tightly over your noggin for guaranteed warmth, thanks to synthetic insulation that keeps you warm even if you get wet.
---
Slowtide Digs Changing Poncho ($70)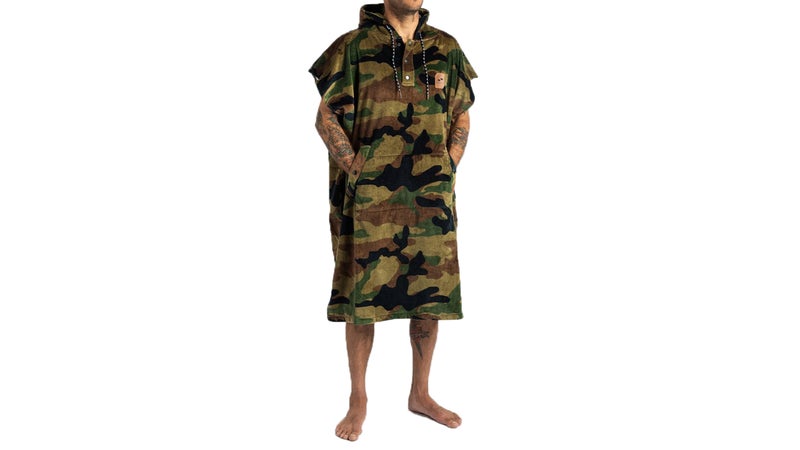 Slowtide has nailed the towel game and the company's Digs poncho is the tool you want for changing in parking lots or next to highways. Simply throw the beast on and get busy underneath—no worries about your towel falling off. It's made from 100 percent terry cotton, which is plush and feels like a warm blanket. Use it to dry off like a normal towel, then simply hang it up in the laundry room.
---
OluKai Kipuka Hulu Slippers ($120)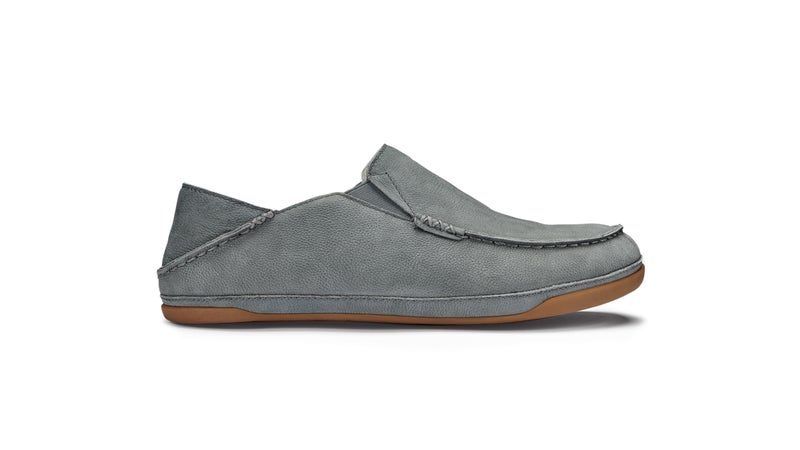 Morning surf checks are all about comfort: cup of coffee in hand, robe (or poncho) over the shoulders, and slippers on the toes as you drive from one break to another deciding where to paddle out. OluKai created the Kipuka Hulu with just these chilly dawn patrols in mind. The shearling lining makes these things super cozy and, being slippers, they're easy to get on and off. With a rubber sole you can walk down a dirt trail, and the leather upper is plenty durable. Whether you're searching for waves or letting the dog out, they're the antidote to cold piggies.