How to Snag a Campsite This Summer
Campgrounds at popular national parks started booking up six months ago, but don't fret: these strategies will help you to find a great spot to pitch a tent all summer long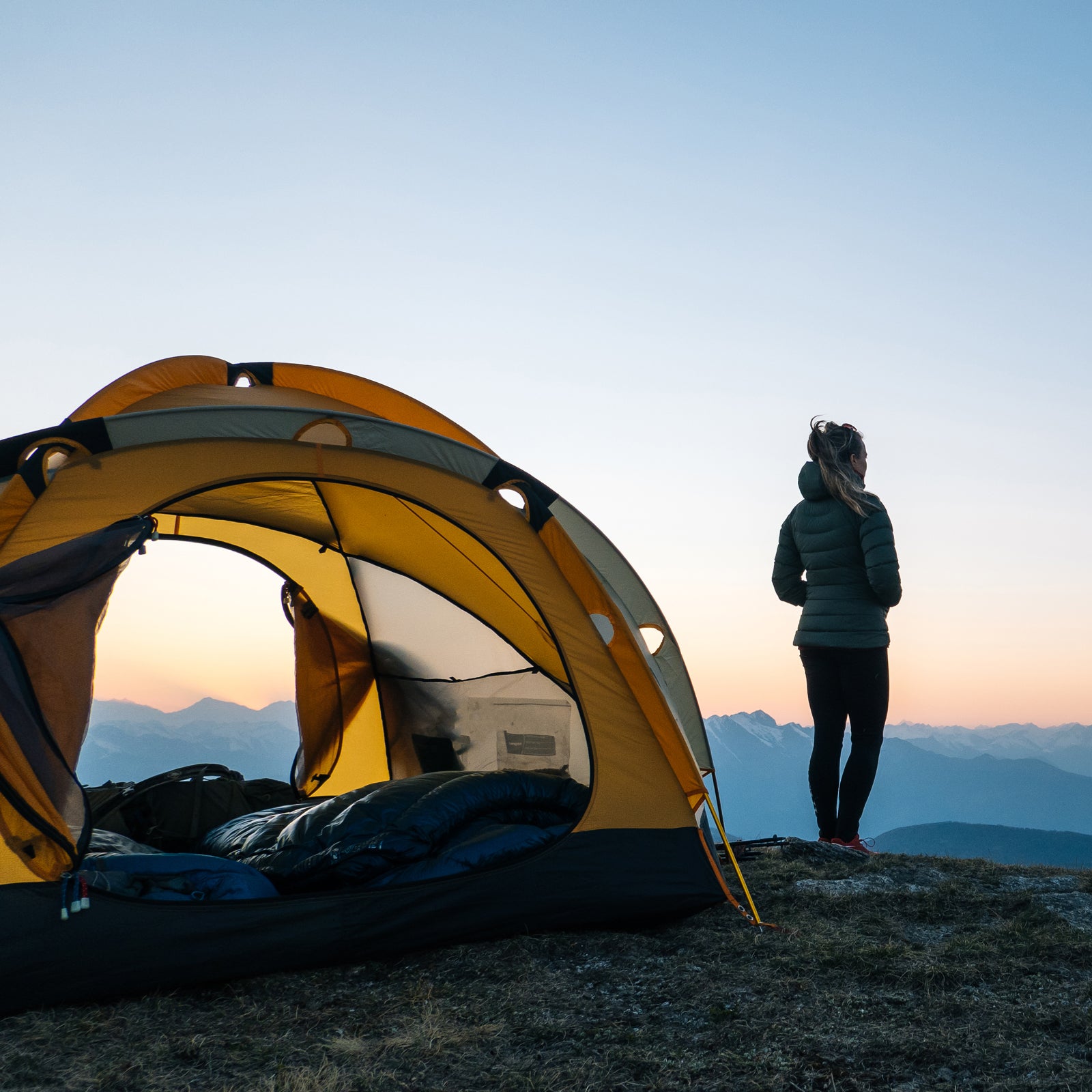 AscentXmedia/iStock(Photo)
Heading out the door? Read this article on the new Outside+ app available now on iOS devices for members! Download the app.
If you're thinking about a camping trip this summer, some people will tell you it's too late already. Most popular campgrounds open up reservations four to six months ahead of time, and sites get snatched up quickly. That means if you want to camp in, say, Rocky Mountain or Yellowstone in July, you'd better have made plans in January.
Couple the fact that it was already tough to snag coveted summer spots pre-pandemic with the surge of new campers, and we've got a campsite shortage on our hands. The number of people who camped last year spiked by 28 percent, with 7.9 million new participants in 2020, according to the Outdoor Industry Association. A report from the RV Industry Association shows that RV sales shot up 43 percent from 2019 to 2020. And the global glamping market reached $1.8 billion in 2020 and is expected to increase to $2.35 billion around the world in 2021.
"There are absolutely more people camping," says Jeremy Puglisi, author of the recent book Where Should We Camp Next? and cohost of the podcast Campground of the Week. "But when people say there's nowhere to camp, it means the most popular places to camp are booked on summer weekends. So yeah, you can't get a site at a Yosemite, but it's still very possible to go camping."
Puglisi recommends going midweek, finding lesser-known or privately owned campgrounds, or trying to nab a first-come, first-served site that can't be reserved ahead of time. Take New York State Parks, for example. "Our campsites are in high demand, but there is still availability for 2021, especially on weekdays," says Dan Keefe, public information officer for the New York State Office of Parks and Recreation. "Weekends and holidays during the summer book up quickly, but our smaller or less popular parks may have more availability during those high-demand times." 
Until recently, a limited number of privately owned websites controlled bookings at a majority of the campsites on public lands in the U.S., which meant that if you wanted to reserve a campsite at a state or national park, you'd have to sift through calendars on Reserve America or Recreation.gov and hope for availability. But all of that is changing, thanks to a movement by new contractors that's pushing to open up government data on real-time campground availability as well as a flood of new tech-savvy startups working with private landowners to rent out land to campers, like Tentrr and Harvest Host. 
This means that eventually, we'll be able to reserve a campsite in much the same way Expedia lets us book flights and hotel rooms. That day is coming. For now, you'll have to get a little creative to find an open campsite in 2021, but here are some sites to help you.
Sign Up for Cancellation Alerts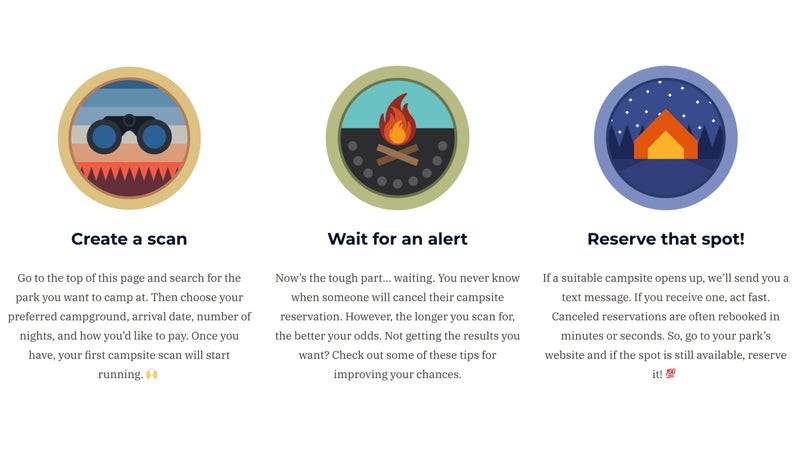 When people cancel campsite reservations, those vacated spots often get rebooked quickly. So unless you're constantly refreshing the availability calendar at the exact right moment, it can be impossible to nab that site. That's the driving force behind Campnab, which launched in 2017, and now scans reservation calendars at over 8,000 campgrounds across Canada and the U.S. to search for cancellations. You pay a fee—starting at $10—to get a text message when the campground of your choosing has an opening on the dates you requested. The site recently added hard-to-snag backcountry permits, too.
"Camping has a supply problem more than anything, but we see a lot of cancellations," says Eric Karjaluoto, cofounder of Campnab. "At places like Yosemite, a newly canceled spot will be rebooked in under a minute, so if you get that text alert, you've got to jump on it to secure that reservation."
The website CampsitePhotos—which shows specific images from over 2,000 campsites within national parks, state parks, and on U.S. Forest Service land—also has a campground assist feature that sends email and text alerts when a booked-up campground has an opening.
Find a Campsite on Private Land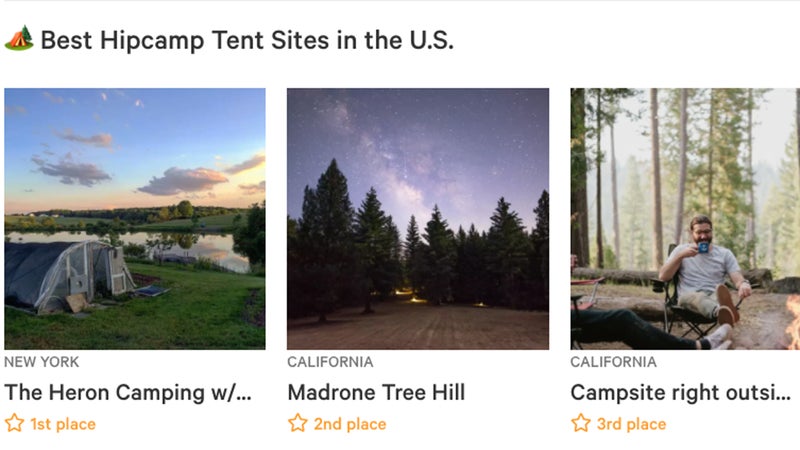 Hipcamp is adding more and more campsites on private land each month—everything from a vineyard in Michigan to a flower farm in Oregon—and the site recently announced a partnership with California State Parks to provide real-time data on campsite availability within California's coveted state parks (check out our favorite Hipcamp site in every state here). Although you can't book campsites within national parks via Hipcamp, it does have a wide collection of camping near national-park entrances. The site will help you find beach camping, sites available tonight or this weekend, or camping within a two-hour radius of your location.  
If you don't own your own camping gear, Tentrr is a great option—you can opt for its fully outfitted canvas tents on private land, which come with items like camp stoves and sun showers. The company also now works with a growing number of state parks around the country. Plus, unlike a lot of other campgrounds, you won't be crowded among other campers—each site gets its own swathe of wilderness to itself. You can also search for sites near specific outdoor activities, like swimming or mountain biking.
Other private land options include Harvest Host, which offers RV camping at thousands of wineries, breweries, and farms across the country. It requires a $99 yearly membership fee, but then the camping is free. Or book a treehouse, canvas tent, or tiny home on private land via GlampingHub.
Search for Backup Options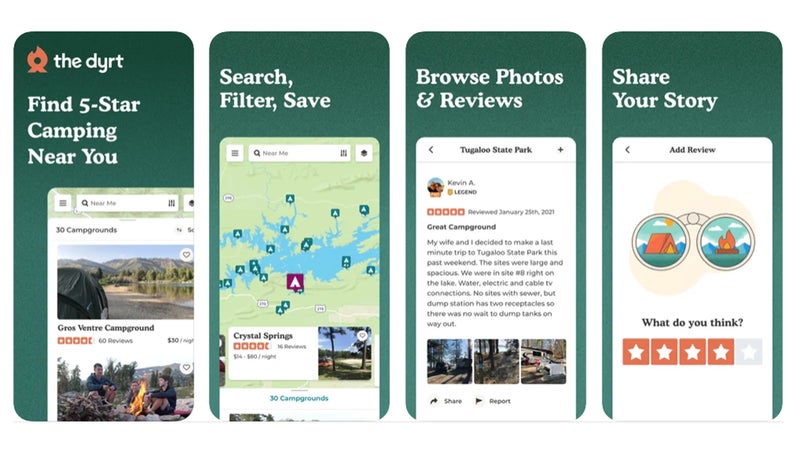 If the campground you want to go to is full, don't fret. There are other places nearby that may still have availability. The Dyrt is basically the tech version of the call-a-friend scenario. It's got trusted reviews of campsites from vetted insiders, featured campgrounds in each state, and filters like dispersed camping, dog-friendly camping, or camping near hot springs. Starting in 2019, the site began allowing bookings at select spots via its app or website.
Founded in 2014 by a couple of full-time Airstream travelers, Campendium features photos and reviews of campgrounds across the U.S. and you'll also find crowd-sourced ratings on things like cell-phone coverage, cleanliness, and noise. The site lists camping in state parks, national parks, national forests, private campgrounds, as well as popular and free dispersed campsites. You can't book camping here yet, but each review comes with links to the official booking sites. 
Look for camping at privately owned campgrounds or RV parks via Campspot, a campground reservation software that pulls together availability data at thousands of places to camp. Or check out Outly, launched by a couple of aerospace engineers in Boulder, Colorado, in 2018, which pulls analytics from sites like the U.S. Geological Survey, state fish and game agencies, and NASA to create pinpoints on easy-to-browse maps. Search millions of acres of public lands for dispersed camping or established campgrounds, and filter by nearby water, cell-phone coverage, or proximity to bike trails.  
If you're planning to camp outside the U.S. at some point, Campertunity lists campsites mostly on private land across Canada, while Dutch startup Campspace has unique camping destinations across Europe, South America, Australia, and New Zealand.
Let Someone Else Book the Campsite for You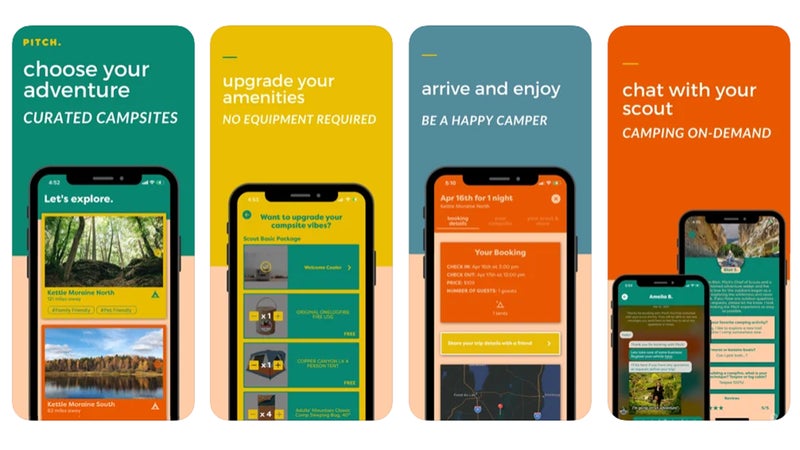 Gear rental company Xscape Pod, out of Portland, Oregon, will ship loaner camping gear—ranging from tents to water filters and cooksets—anywhere in the lower 48. New this summer, it's offering camping itineraries and custom trip planning in spots around the U.S., so it will plan your outing, including booking off-the-radar campsites you didn't even know existed.
Pitch, a new app that launches in early May, aims to help those in the greater Chicago area find a campsite and even sets up camp with everything they need. Most of the campsites are in Wisconsin's Kettle Moraine State Forest, less than two hours from Chicago. Campers get a campsite booked for them, then show up to find a tent, sleeping bags, a cooler, solar lantern, and firewood awaiting them (from $95 a night).
"When the campers are ready to leave, they request 'tent service' and the Scouts, as we call them, will come back to clean up," says Emma Sheade, founder and CEO of Pitch. "Once we get our first year under our belt, we hope to have a larger footprint within the Midwest, then onto the West Coast." 
Lead Photo: AscentXmedia/iStock