A New Book Explores the Fascinating History of Camping
In 'Camping Grounds,' Phoebe S.K. Young reminds us that sleeping outdoors is far more than just a recreational hobby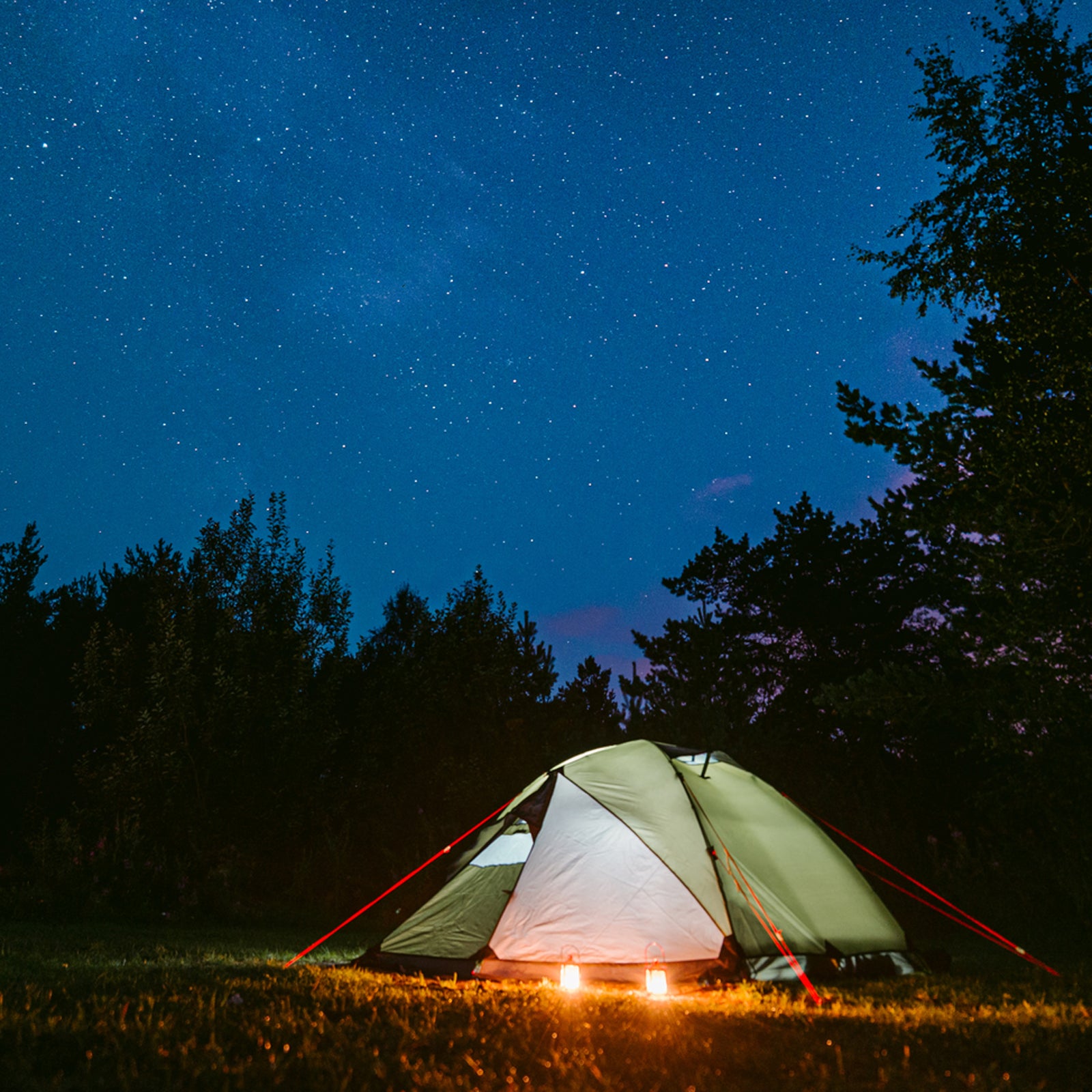 Heading out the door? Read this article on the new Outside+ app available now on iOS devices for members! Download the app.
Camping: if you hadn't noticed, it's sort of Outside's bread and butter. Most readers of this magazine probably know that camping is a fun hobby, one that allows us to escape from normal life and feel healthy in that back-to-nature way. It's a pretty simple concept to grasp. Or is it? The things we take for granted about sleeping out in nature never had to be that way; they're a product of larger cultural forces and government policy.
In her new book, Camping Grounds, historian Phoebe S.K. Young looks at how the American perception of camping has evolved from the 19th century to today. People have, of course, been sleeping outdoors since time immemorial. But when did camping become camping in the REI sense? And is that definition sufficient? Young is an associate professor at the University of Colorado Boulder, focusing on the cultural and environmental history of the United States. Outdoor recreation was among her research interests even before she started the book in 2002, Young told me in an interview, but most of what she'd read about the history of skiing, hiking, and camping only explored the subjects as recreational activities. She felt dissatisfied with writing about camping as just a hobby; why were unhoused people and others who camped out of necessity always left to separate conversations? "I felt like there was something to be learned if we broke off those boundaries and thought more about the connections across them, or how they came to be separate," she says. In the book, Young posits that camping as most people know it developed piecemeal over more than a century, as the American public gradually came to view camping as an eco-friendly form of recreation, expect government-provided infrastructure for it, and purchase increasingly specialized gear for it. Eventually, many people even came to see time in nature as an essential wellness practice.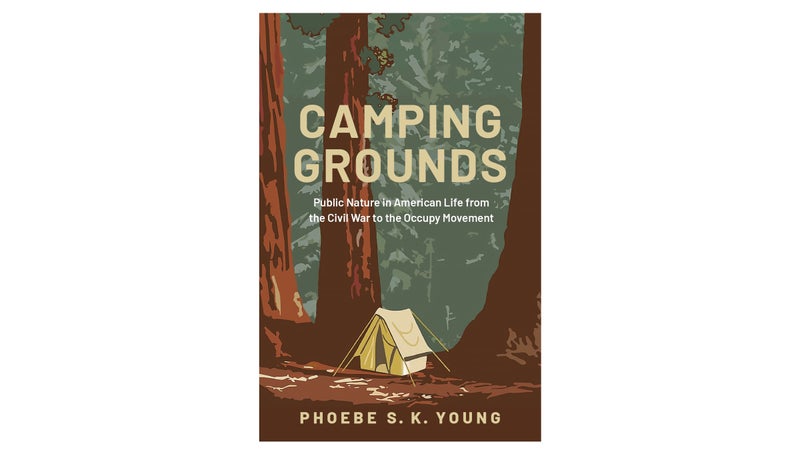 The resulting book is a fascinating history of camping that goes far beyond the recreational definition, and a convincing case that the question, "What is camping?" is about so much more than semantics. Young describes specific moments through the decades when sleeping outside took on new meaning and popularity, from its 19th-century debut as a middle-class vacation option to recent interest in the "nature cure." In each historical moment, she also writes about people who often slept outdoors but weren't included in the mainstream image of camping, like recently freed enslaved people and unhoused people. Along the way, she shows how American ideas about camping tend to reflect broader social attitudes and inequities. "Does sleeping outside promise bodily health or reveal personal weakness?" Young asks in the introduction. "Should tents indicate transience or persistence, leisure or poverty, consumer comfort or political protest? Do encampments warn of social disorder, encourage civic participation, or exemplify the public good?" 
Young traces the popularity of camping back to the years after the Civil War, when romanticized media coverage depicted Union soldiers sitting around the campfire. The effort to convince Americans that the war hadn't been so miserable ended up giving the activity a sheen of virtue in the public imagination—not to mention that Union veterans continued camping with each other in postwar reunions. In 1877, Union veteran John Gould published How to Camp Out, a guidebook that explained the rules and skills of camping to civilians—more for survival than for fun. Around the same time, John Muir's writings earned him mainstream recognition as one of the earliest advocates for recreational camping. When he was 29, Muir took his "thousand-mile walk" from Indiana to Florida, and his writings from the time reveal how his racist views influenced his narrow definition of camping: he really only approved of it when it involved educated men sleeping al fresco in western mountain air. He hated the swampy Southeast and looked with disdain at formerly enslaved people camping there. And though he preached about the individualistic virtues of recreating outdoors and connecting with nature, he somehow didn't see those values in Indigenous people, whose interconnectedness with their surroundings "led him to question their ability to make a civilized home in nature," Young writes.
So those not-quite-intuitive distinctions between who is and isn't a camper have been around since camping became a thing—and they've characterized the rest of its history too. Through the early 20th century, many white middle-class leisure-seekers saw camping as a means of setting up a home away from home and upholding values of domesticity and gender norms. They drew a hard line between gentleman outdoorsmen like Teddy Roosevelt and tramps or migrant families. (In the midst of the Great Depression in 1933, Young writes, a researcher estimated that 1.5 million Americans spent the night in public shelters or outdoors. Between 1930 and 1935, meanwhile, annual national park visitation jumped from 3 to 5 million.) 
It's easy to see how this narrow-minded view of camping laid the foundation for the disparities in outdoor access we still see today.
As national park visitations rose in the 1930s, the federal government stepped in to provide infrastructure like the good old fire ring. Still, this infrastructure seemed to be designed mostly with white middle-class recreationists in mind. Emilio Meinecke, who developed the now-ubiquitous campsite loop, summarized this view when he complained about untidy camps in Yosemite: "the campground is spoiled for all the many decent people who are not slum-minded." As camping went mainstream starting in the 1950s, campers found ways to distinguish themselves from other campers by being more adventurous (with the rise of the National Outdoor Leadership School) or more virtuous (Leave No Trace) or wringing their hands about overcrowding. (The inaugural editor's letter of Backpacker magazine said they would "limit circulation as far as possible to those who are already backpacking" for that reason.) And of course, the U.S. government has a long history of excluding specific groups from public lands, from forcing Native Americans off their ancestral lands to condoning segregation of the national parks. 
It's easy to see how this narrow-minded view of camping laid the foundation for the disparities in outdoor access we still see today. "Nature is not just a perfectly pristine space out there," Young told me. "It's woven all throughout our history, our public institutions, the way we talk about our connection to the land and the ways we engage with each other." But why is it important to put recreational camping and other forms of camping in conversation? Camping Grounds shows how the popular image of recreational camping has often promoted social ideas like democracy, freedom to use public lands, and self-sufficiency. But the value judgments we make about who gets to sleep in public places reveal just how often we fall short of those ideals. As Young demonstrates throughout the book, the only people who have consistently gotten a free pass to sleep nearly wherever they want are (often white) recreationists. Unhoused people and political protesters are frequently on the same lands doing much the same thing: spending the night in a temporary shelter. But officials or leisure campers often challenge their presence for arbitrary reasons, on the grounds that they're an eyesore or a disturbance. 
These challenges have even reached the country's highest courts; the past few decades have seen multiple cases that debated whether public lands were an appropriate place for the constitutionally protected but—what, unseemly?—act of protesting. In many cases, courts have put recreational campers' needs first. In 1984, Young writes, a homeless advocacy group planned to camp out in D.C.'s Lafayette Square and the National Mall as a protest to demonstrate how the homeless live. The federal government fought these plans in a Supreme Court case, arguing that camping was not allowed in these places, and letting protesters sleep there would interfere with "visitor activities." The court agreed, forcing the advocacy group to cancel its demonstration—and sending a clear signal that tourists' interests trumped First Amendment rights.
The debate over what constitutes acceptable camping showed up again on C-SPAN in January 2012, during the Occupy Wall Street protests. At a House of Representatives committee meeting, National Park Service director Jonathan Jarvis was asked to explain how more than 300 protesters were being allowed to camp indefinitely on Park Service land in Washington D.C.'s McPherson Square. Jarvis responded that demonstrating on public lands was a protected right. Camping, however, was not allowed on McPherson Square. Protest organizers had told attendees to bring a tent; Republican congressman Trey Gowdy wanted to know, were they not camping? "Watching members of Congress debate the definition of camping was a little jaw-dropping," Young says. The hearing would eventually lead the NPS to enforce the no-camping rule and effectively shut down Occupy D.C. But, Young writes, the lessons of Occupy have everything to do with mainstream ideals about camping and public lands. Early Occupy posters that included tent imagery and said "Yes We Camp," she writes, "provoked viewers to reimagine Wall Street—a space dedicated to private gain—as they might a national park: as a space regulated for the public good."
Camping's potential as a public good has only made more headlines over the years, with Standing Rock Sioux protesters of the Dakota Access Pipeline camping on their own land to protect it, and unhoused people and urban residents fighting for equal access to public green spaces. Camping Grounds makes the case that we're only hindering those kinds of broad social benefits with our recreation-or-bust mindset. Not only is the mainstream conception of camping a social construct, but it also amplifies attitudes and policies that favor the privileged and disenfranchise the marginalized. Toward the end of the book, Young asks, "How might we use public nature to remind us of the public good, and revise it for another era?" If we stop insisting it's just one thing, camping might actually be welcoming for everyone.
Lead Photo: Chris Zielecki/Stocksy