23 Reasons to Get Out There
The most creative and affordable array of trips we've seen in years. Time to pack your bag.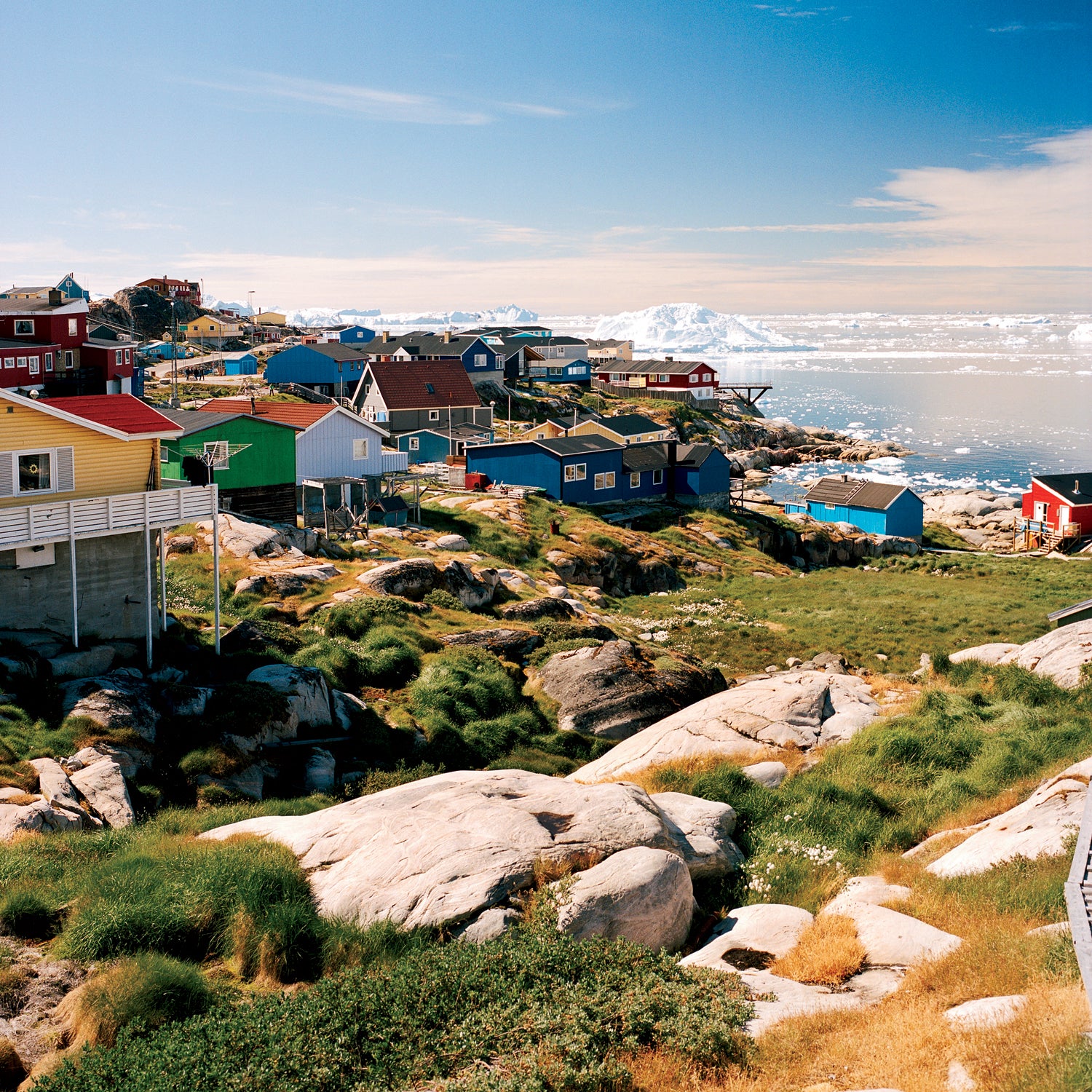 Cedric Angeles/Intersection Photos
Heading out the door? Read this article on the new Outside+ app available now on iOS devices for members! Download the app.
Let's be frank: when the global economy tanked, all but the most intrepid travelers responded by stowing their passports, and those involved in the adventure industry—outfitters, tourism boards, and, yes, this magazine—freaked out. But crisis spurs invention. To win back our business, outfitters started cooking up trips that deliver high adventure and options. On top of that, what the marketers call "leisure travel" outfitters—cruise lines, posh resorts, and the like—began trying to reinvent themselves to appeal to more active, independent, discerning customers (in short: us). Throw in a surge in travel-friendly technology and you've got what we like to call a renaissance. So whether you prefer outfitted or DIY adventures, there's never been a better time to plan the trip of your life.
---
You Can Explore a New Frontier
Bhutan, the Himalayan nation that's fiercely protective of its traditional Buddhist culture, is gradually opening its doors. Last September two previously closed districts, Merak and Sakteng, in the remote eastern part of the country, officially opened to visitors for the first time. Outfitters, naturally, followed quickly. One World Trekking now offers an 11-day trek through the area's high-alpine valleys and temperate forests. $3,665; May 8–18 and September 25–October 5. Meanwhile, Geographic Expeditions is going yeti hunting. Seriously. The mythical migoi (yeti) has enough sway in Bhutan that the government has established a park, the Sakteng Wildlife Sanctuary—commonly known as the Migoi National Park—to protect it. When not hiking on the beast's trail, you'll crash in rustic lodges and tent camps. From $5,450; April 11–28 and October 24–November 10. Montenegro is the latest Eastern European nation to catch the adventure bug. The country started hosting a series of adventure races for international teams last year. To go play yourself, try Mountain Travel Sobek's new trekking trip through the Dinaric Alps. You'll cover 40 rugged miles and raft the mellow, blue-green Tara River. $3,595; August 14–23. Or explore on two wheels with UK outfitter Saddle Skedaddle's eight-day mountain-biking trip ($1,580) through high alpine meadows and the swirling karst formations of Durmitor, in the northwestern part of the country. June 26–July 3 and August 28–September 4. And while we wouldn't rush to hike along the Iranian border, the more stable Middle East countries are seeing big travel bumps. In 2010, Jordan's tourism shot up 18.5 percent, and growth has been impressive in Lebanon and recently opened Libya, too. In Lebanon, Geographic Expeditions leads a new eight-day ramble (from $4,125) through 12th-century Phoenician ruins and ancient cedar trees in the Western Mountain Range. April–November. Cox & Kings's new eight-day Timeless Treasures of Libya trip (from $4,185) takes you through the ancient Roman city of Leptis Magna, on the Mediterranean coast, and the labyrinthine oasis town of Ghadames. September–April. Finally, KE Adventure Travel leads a vehicle-supported nine-day mountain-bike romp ($1,640) through Jordan, starting at the shores of the Dead Sea and ending at Bedouin camps in the deserts of Wadi Rum. March–December
---
You Can Admit You Went on a Cruise
Credit rising oil prices, a newfound frugality, or simply a desire among cruise customers to get off the damn boat: a new brand of small cruise ships is popping up, taking you places the behemoth boats can't reach. Alaskan Dream Cruises will set sail from Sitka in May with eight-day, 42- or 78-passenger cruises (from $4,695). On a loop that hits Glacier Bay National Park, Hobart Bay, and Red Bluff Bay, passengers hike through temperate rainforest, visit local tribes (the trip's guides are Native American), and spot whales, glaciers, and hundreds of waterfalls. In October, American Safari Cruises' 36-passenger Safari Explorer will launch from Lahaina, Maui, with kayaks, stand-up paddleboards, wetsuits, snorkel gear, and mountain bikes for shore excursions on Hawaii's Lanai and Molokai islands. Eight-day trips (from $4,995) with massages and on-deck yoga classes included. Finally, InnerSea Discoveries will launch 49-passenger cruises between Juneau and Ketchikan, Alaska, in May, using two vessels equipped with hot tubs, saunas, cameras mounted on deck for whale watching, and kayak-launching systems (you'll explore coves in Frederick Sound). Eight-day cruises from $1,795.
---
There's No Better Way to Prove Yourself
Outfitters keep coming up with creative methods to entertain (and scare the crap out of) us. Follow South Africa's famous sardine run—a migration that draws dolphins, game fish, seals and great white sharks—aboard a 70-foot long-range fishing boat with local outfitter Extraordinary Expeditions. Guides zoom out to the action, then you jump off into the melee with scuba gear. $5,200; six-night trips in May and June.Abercrombie & Kent's trips are normally cushy, but this year it introduced 15 new Extreme Adventures. Our pick is the seven-day Trails of the Iditarod trip, in Alaska. Meet four-time Iditarod champion Martin Buser, learn to mush, and build your own snow cave to sleep in. $9,225; April 2–8; akextremeadventures.com. Walk across Iceland—all of it—on a 31-day traverse with Icelandic Mountain Guides. Backpackers go from north to south through a stark landscape peppered with monster waterfalls, active volcanoes, and blue glaciers. $3,900; June 26–July 26.
---
You Can Fit 100 Guidebooks in Your Pocket
As paper guidebooks go the way of the fax, the big guys—Lonely Planet, Fodor's, and Frommer's—are racing to design and refine phone and tablet apps. (Lonely Planet already has slick iPhone apps for 74 individual cities.) But we're equally impressed with the new startup players in the digital-travel-guide game. Our favorites: MyCityWay launched its innovative New York City mobile-phone app in 2009, telling customers where to find free Wi-Fi, museum shows, and bathrooms, plus tips on essentials like takeout food. Now it sells iPhone, iPad, Android, and BlackBerry apps for about 50 cities worldwide, with more on the way. Launched in 2009, Sutro Media sells nearly 200 iPhone and iPad apps written by former guidebook writers and less conventional experts like tour-bus drivers. Guides are specific (Maui's Best Beaches and Mountain Bike Boston, for example), include embedded videos, and allow users to contact authors. Travelfish.org, a site for travelers to Southeast Asia, offers a new series of iPhone apps for little-known destinations like Luang Prabang, Laos, and Penang, Malaysia, that feature local experts.
---
Because of Norway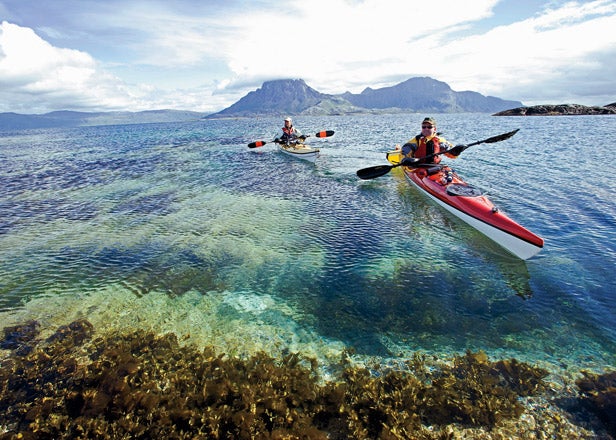 The 148,726-square-mile country features 1,600 glaciers, more than 15,000 miles of rugged coastline, approximately 46 fjords per capita, and these two awesome, locally guided trips. Contrast Adventureguides four- and eight-day ski-mountaineering journeys in the peaks around the Fjord of Sunndal. Based out of a 200-year-old fishing lodge, small groups of advanced skiers skin up a peak of the guide's choosing, then ski down—some 3,000 vertical feet. From $780; February–June. For watery fun, Your Wayguides weeklong sailing trips along the rugged Helgeland Coast, stopping to sea-kayak between remote islands, trek the Svartisen Glacier, and eat fresh-caught seafood on empty beaches. From $3,750; June–August.
---
Searching Gets Smarter
Startup travel Web sites are launched about as often and optimistically as restaurants, but only the hardiest survive. These four are worth bookmarking. Social-media site Gogobot.com takes recommendations from your friends on Facebook and Twitter and catalogs them into a personalized guidebook for your next trip. iStopOver.com is an easy-to-use site for home and room rentals with reviews of the properties—and hosts. Green.travel, launched by Sustainable Travel International, is a search engine for eco-friendly trips, allowing users to sort by activity, country, and type of lodging. Zozi.com vets and then partners with local outfitters to market adventures—from fire-breathing classes to abalone diving—near ten U.S. cities.
---
The Go-and-Give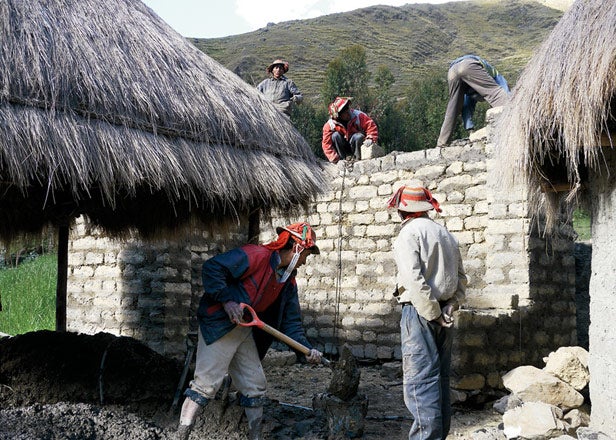 For many of us, the only thing better than a kick-ass trip is a kick-ass trip that lends a hand to someone—or someplace—in need. And due to the recent surge in so-called adventure philanthropy trips, it's never been easier to do so. Elevate Destinations brings volunteers to Alabama's Mobile Bay to help the Ocean Foundation restore oyster reefs damaged by the BP oil spill. After work, volunteers hike or kayak along the coast, then crash in a seaside bungalow in Weeks Bay, Alabama. $750–$1,250; April 24–30. Natural Habitat Adventures recently introduced three-day volunteer extensions to its itineraries. Options include helping scientists monitor green-sea-turtle populations off Baja, working at a sustainable farming community in Patagonia after hiking through Torres del Paine National Park, and maintaining a school in Amazonian Peru. Biosphere Expeditions' new Maldives project enlists divers to live on a 115-foot boat for a week and help marine biologists monitor whale-shark populations and coral reefs. $2,570; September 3–9 and 10–16. Roadmonkey leads a weeklong trip to Peru that's split between rafting the Apurímac River and building a daycare center in a remote Andean town. $3,800; June 4–12. And Planeterra's new two-week Sun, Surf and Volunteer in Peru trip sends you to the village of Lobitos to work with a local NGO and teach kids to surf, swim, speak English, and make art. From $2,069; year-round.
---
You Can Cut Out the Middleman…
It's the adventure-travel industry's worst-kept secret: most big outfitters hire local tour operators and simply modify those companies' itineraries. They send an American lead guide along as a liaison, tack on a few days at a swanky lodge—and then mark the trip up a few thousand dollars. But if you can do without the upgrades, Detour Destinations, a four-year-old company run by former Mountain Travel Sobek guide Greg Findley, can save you cash. It vets reputable foreign outfitters—mostly in Central and South America—and then sells their trips to U.S. customers with only a slight markup.
---
…Or You Can Guide Yourself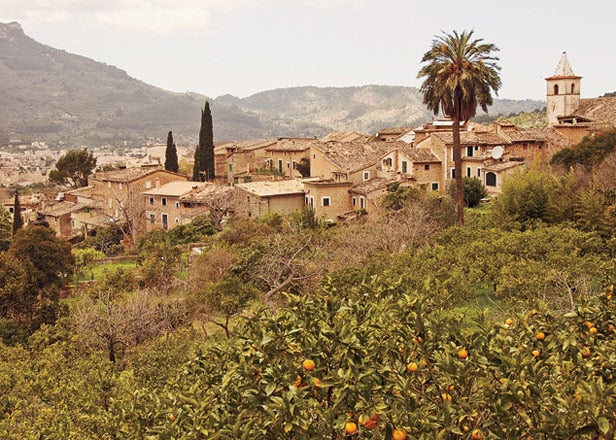 Another option: cut out the guide—and the annoying couple from Phoenix—entirely. A growing number of outfitters have begun offering self-guided trips, which can cost 50 percent less than an adventure with all the customary herding and coddling. Here's how it (usually) works: a regional company rep meets you at the airport, transfers luggage between prearranged hotels, and is a phone call away for questions or emergencies. Otherwise you're on your own. Beautiful. Butterfield and Robinson offers a six-day cycling trip through Burgundy featuring châteaus, postcard-perfect valley roads (you'll average 17 to 27 miles per day), and, of course, wine-soaked dinners. $2,995 (the guided version costs $5,795); May–October.Country Walkers offers ten new self-guided hiking trips. Our pick is an eight-day, 60-mile traipse on the vineyard- and olive-grove-studded Spanish island of Mallorca. Nights are spent in a refurbished monastery and a 19th-century bishop's home with a private pool and hot tub. $2,548; March—October. Journeys International's South Africa road trip, from Cape Town to Port Elizabeth, is customizable. You pick the wildlife parks you want to visit, as well as excursions like canoeing the Keurbooms River. From $3,250; year-round.
---
Your Translator Is Your First-Aid Kit
When used wisely, the best new travel-specific apps equip you like never before. Talk to Me (for Android; free) allows you to speak a sentence into your phone and watch as it's converted to text, translated into any of several common languages such as French or Italian, and spoken back to you with a perfect accent. Caveat: nothing says Ugly American like shouting into your phone atop some ancient ruins. GotoAID (for iPhone; $3) is a virtual first-aid course in your phone, including info on 417 common ailments and a GPS-enabled search function for hospitals and pharmacies. Trip Journal (for iPhone and Android; $3) allows you to document your journey in real time, using GPS tracking to record your route. Upload photos, videos, and blog entries, then e-mail them to friends using the app's Google Earth Export. Google Goggles (for iPhone and Android; free) turns your phone's camera into a search engine. Just snap a photo of a funny-looking lizard or, say, a painting in the Louvre and it'll cough up the info. AirBnB (for iPhone; free) allows you to book lodging in 8,000 cities in 170 countries. Browse properties, read reviews, see photos, and connect with hosts.
---
Mexico Is Safer than You Think
In December, at the Cancún climate talks, Mexican president Felipe Calderón declared that "Mexico must become a champion of adventure travel," promising new investments in the industry. Does that mean we'd rush off to Mazatlán, Acapulco, Monterrey, or any border town? No. But adventure-rich regions such as Veracruz, Chiapas, and Oaxaca are safe—and extremely affordable. At the far southern end of Chiapas sits a network of sustainable coffee-growing fincas (estates) connected by mountain-bike-friendly dirt roads. On a four-to-ten-day trip based out of the plush Argovia Finca resort, take horseback rides through the jungle, keep your eyes peeled for hundreds of bird species, ride between fincas, and get your java fix. From $850; year-round. In Veracruz, post up at Mexico Verde's resort, a safari-style tent camp, for a three-day multisport trip: float the Class III–IV Pescados River and the Class III Filobobus. In between, try the lodge's climbing wall. $550; the rapids are best between June and October.
---
Machu Picchu Re-ups
The Inca ruins are South America's most iconic and popular tourist site—for good reason. But that doesn't mean you have to experience them like everyone else. Gap Adventures leads a new expedition that tours Cuzco and the Sacred Valley of the Incas before transporting guests to Cachora. Hikers will then tackle high Andean passes and camp in remote river valleys on their way to Choquequirao and Machu Picchu. $1,300; year-round. Mountain Lodges of Peru offers accommodations for hikers along the Salkantay Route, an alternative trail to Machu Picchu. This year, it introduced a seven-day lodge-to-lodge horseback trip. Daytime is for riding through lush pastures, coffee plantations, and 14,000-plus-foot peaks; nighttime is for soaking in your lodge's hot tub. From $2,950; April–November. On a new ten-day multisport trip with Adventure Life, travelers visit Machu Picchu and Ollantaytambo, but also mountain-bike, camp, soak in hot springs, and raft the Class III–IV Apurímac River. From $2,315; year-round.
---
Getting Ready Is Half the Fun
You know you need to step up your training before your next big trip, but you're not exactly sure how? You're not alone. Fortunately, a growing number of trainers have answers. Marcus Shapiro, an Atlanta trainer, founded Fit for Trips in 2009 and now works with outfitters like Abercrombie & Kent to design training plans specifically for adventures. Download the four-to-twelve-week programs—complete with video instruction—onto your iPhone. From $169. Sol Fitness Adventures, run by California trainer Melanie Webb, offers in-person training packages ranging from one week to six months for trekking expeditions. On-site sessions in Santa Barbara, Mammoth Lakes, and Los Angeles come with nutrition consultations and weekend warm-up trips in the Sierra. From $3,000. Nudge Training, based in Mississauga, Ontario, offers customized training programs, including healing treatments like Reiki, to prepare people for adventures such as heli-skiing and climbing Kilimanjaro. $80 per hour.
---
Smarter Waste Management
In November 2009, Queensland, Australia's Wrotham Park Station lodge was broken apart, loaded onto 18 semis, and driven some 1,700 miles to the wild Northern Territory. Reassembled and ready to open as the Wildman Wilderness Lodge this April, the property features ten cabins and 15 safari tents, and is surrounded by two conservation reserves and plenty of remote-as-hell bush for hiking, fly-fishing, and wildlife viewing. From $212 per person.
---
Gnarly Trips Are for Kids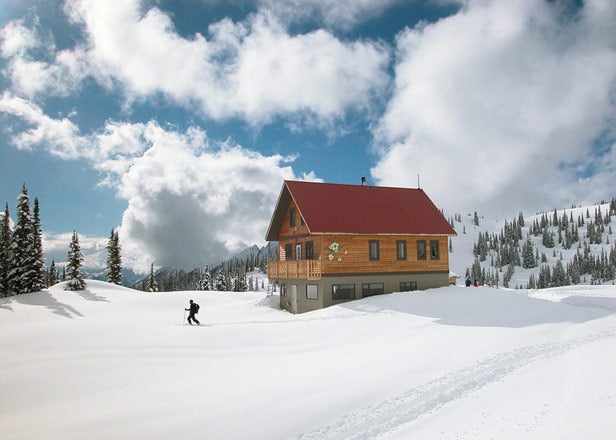 Someone must have tipped off British Columbia—Psst, backcountry skiers have kids, too—because a handful of remote lodges in the province have (wisely) begun offering family packages and amenities. This season, Purcell Mountain Lodge, a ten-room backcountry ski chalet accessed by helicopter from Golden, introduced Christmas family weeks, providing kid-friendly meals, games, toboggan runs, and babysitting. From US$1,270 per person for three nights. Campbell Icefields Chalet, a ten-bedroom lodge accessed by helicopter from Donald, British Columbia, rents to single groups and offers cribs, booster seats, toys, and sleds for tykes. Ski guides, catered meals, and children's activities are extra. Weeklong rentals from US$6,320 for up to 15 people. Naumulten Lodge, a heli-accessed lodge in the Selkirk Mountains, has family rooms and offers lessons in route finding and map-and-compass work for kids. US$2,100 per person per week. And at Valhalla Mountain Touring's snowcat-accessed lodge outside Nelson, kids under 16 stay free. US$1,875 per person per week.
---
Gourmet Is the New Gruel
Agritourism, as it's often called, is one of the fastest-growing sectors of adventure travel, and when it's done right (look for itineraries that hop between small farms in hike-, bike, and boat-friendly regions), it can be just as satisfying for the outdoorsman as for the foodie. One of our favorite new trips is Alpenwild's Savoring Switzerland hiking tour, a nine-day ramble among the dairies, vineyards, and orchards of Valais. Guests make cheese, dry herbs, taste varietal grapes, and then consume them all with little restraint. $2,795; September 2–10. For more adventure, consider Darwin's Trails' new six-day Lake Crossing of Northern Patagonia. When not tramping through the snowy peaks of southern Chile and rafting the Rio Azul, you'll feast at a goat dairy and a berry farm. $2,195 per person for a party of two. Closer to home, serious eaters should check out Farm Stay U.S. At press time, its site listed some 570 small farms and ranches offering lodging and fresh meals.
---
Cities Get Slicker Tires
All of a sudden, bike-share programs have popped up on cities across the country. Which is awesome, because exploring a new city by bike is, well, awesome. While cities like San Francisco and Nashville have trial programs in the works, these four are already running. Last April, Denver became the first U.S. city to open a major bike-share program, allowing visitors to link spots like the art museum, the botanical gardens, and Coors Field. In Minneapolis, Nice Ride Minnesota, which launched in June, offers 65 rental stations and 700 bikes. Follow one of its mapped routes, published on its Web site, connecting breweries and urban art fixtures. Chicago's B-Cycle opened in July and has six stations along the Lake Michigan waterfront, with easy access to beaches, the aquarium, the planetarium, and the Field Museum of Natural History. This spring the city hopes to expand to 50 stations and 1,000 bikes. In September, Washington, D.C., and Arlington, Virginia, opened the largest program to date, with 1,100 bikes and 114 stations. Zip between museums, cruise the trails through Rock Creek Park, or head to the Potomac and rent a kayak.
---
There's Always a New Place to Go Long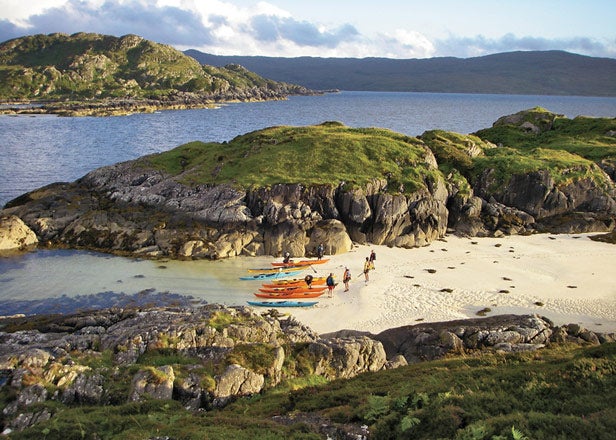 Turns out Benton MacKaye, the scruffy forest ranger who masterminded the Appalachian Trail in 1921, was an early adopter. Nearly 90 years after he birthed the idea, long-distance trails are cropping up all over the planet, allowing trekkers—and bikers and paddlers—new ways to get lost. New Zealand's Te Araroa Trail, the Kiwi answer to the AT, spans 1,980 miles from Cape Reinga, on the North Island, to Bluff, on the southernmost tip of the South Island. The trail is still a work in progress, but many of the huts are completed. Check the website for updates and maps. Eventually the Great Himalaya Trail will stretch 2,800 miles from Bhutan to Pakistan. So far 850 miles in Nepal have been officially completed, winding past all of the country's 8,000-meter peaks. World Expeditions set off on the first guided walk of the entire trail in February. But don't worry: the trip lasts until July, with most hikers biting off chunks of 18 to 34 days, so there's still time to join them. From $3,590. The Scottish Sea Kayak Trail, the first of its kind, is more a designation than an official route, a 300-mile stretch of coastline from Gigha Island to the Summer Isles, on the country's west side. Paddle one of the prime sections with Wilderness Scotland on its new Sea Kayak Trail trip, a six-day highlight reel including turquoise shallows and ruined castles. From $1,205. The International Appalachian Trail extends the original AT past Maine's Mount Katahdin north through 1,830 miles of rugged eastern Canadian wilderness, including Newfoundland's Gros Morne National Park, which is rife with freshwater fjords. And that's just the start: international agreements are in the works to expand the trail hundreds of miles through Greenland, Scotland, Ireland, Spain, Portugal, and Morocco. This past September, Maine finished construction of the 85-mile Down East Sunrise Trail. Open to nordic skiers, bikers, hikers, and horseback riders, Down East stretches through the wetlands and forests of coastal Maine and connects a handful of fishing communities and seaside villages between Hancock and Pembroke.
---
Mountain Biking Gets with the Flow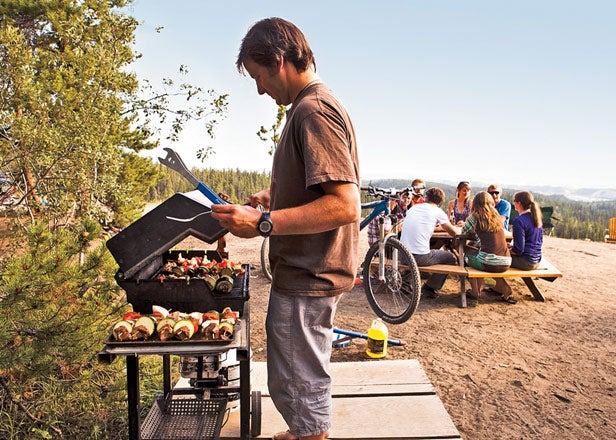 The global shift toward flow mountain-bike trails—less pedaling, more fun—has sparked a new wave of outfitted adventures. This July, Alaska's Alyeska Resort will open three lift-accessed, 2,000-vertical-foot singletrack downhill trails, including a mellower roller-coaster-like option for beginners and enough obstacles to scare experts. Passes from $30 per day. Idaho Smoky Mountain Lodge's new 160-acre Bike Ranch is mountain-bike heaven, complete with pump tracks, a BMX course, and cross-country trails. On a three-day course with EpicQuest, learn to jump higher, ride ladders, and negotiate teeter-totters. From $1,699 for three days; June-October. Yukon-based Boréale Mountain Biking's four-day Summer Solstice Package puts guests on Whitehorse's 400-plus miles of trails, with one ride taking place under the midnight sun. Crash in a solar-powered yurt camp with a bicycle-powered blender for margaritas. US$1,209; June 27–July 1.
---
Antarctica Rewilds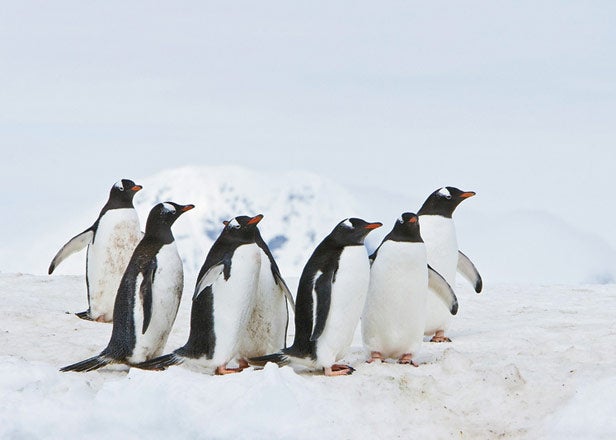 To help cut down on oil consumption and pollution, the International Maritime Organization, the United Nations agency that oversees maritime safety, this August will begin enacting a heavy-fuels ban, effectively restricting ships with more than 500 passengers from visiting Antarctica. According to some estimates, the change will reduce the number of annual visitors from 33,000 to 24,000. What this means for you: prices will eventually rise, but once you reach Antarctica you'll have a lot more elbow room. Which is nice, not only for the continent's environmental health but also for celebrating: 2011 is the 100th anniversary of Roald Amundsen's expedition to the South Pole. Polar Explorers is mounting a 700-mile ski expedition in honor of Amundsen ($65,000; November 12–January 12) as well as several shorter trips that will fly close to the pole and ski the last 12 miles ($52,500). Natural Habitat Adventures leads a ballsy monthlong sea-kayaking trip for expert paddlers. The trip, based off the 54-foot S/V Northanger expedition ship, leaves from Ushuaia, Argentina, and crosses the Drake Passage. Then it's two weeks of paddling (8 to 14 miles per day) and chilly camping. From $14,500; February 22–March 21, 2012.
---
Via Ferrata Jumped the Pond
Used by soldiers in the Italian Dolomites during WWI and popular throughout the Alps, these mountain-climbing routes rigged with iron ladders and cables have finally arrived in North America. In 2001, Torrent Falls Climbing Adventure built a six-section, 4,000-foot route in Kentucky's Red River Gorge. Day trips, $32. In 2005, two Ogden, Utah, locals built three routes just outside the city limits in Waterfall Canyon. Last July, Canadian Mountain Holidays finished a route on Trundle Ridge, in British Columbia's Bugaboos, that climbs nearly 1,000 vertical feet and tops out on a ridge with views of a sea of peaks, glaciers, and granite spires. US$2,510 for a three-day all-inclusive stay at CMH's Bugaboo Lodge. And Canada's Banff and Yoho national parks are considering installing routes.
---
You Can Stretch Your Legs
If the number of new trips and schools is any indication, stand-up paddleboarding is here to stay. Ocean River Sports, a Victoria, B.C.–based outfitter, is launching overnight stand-up-paddleboarding trips in the Gulf Islands. Paddlers will hop between tiny islands, hike, and spot porpoises, otters, and orcas. US$595; August 13–14. California's Otter Bar Lodge Kayak School will offer a seven-day river-running SUP clinic on the wave trains of the forgiving Klamath River this August. $1,890. Hell, you can even see the Galápagos via SUP. Quito, Ecuador–based Tropic Journeys in Nature runs a seven-day trip that takes guests paddling, mountain biking, and snorkeling on and around San Cristobal, Isabela, and Santa Cruz islands. $1,965.
---
You Can Be a Big Shot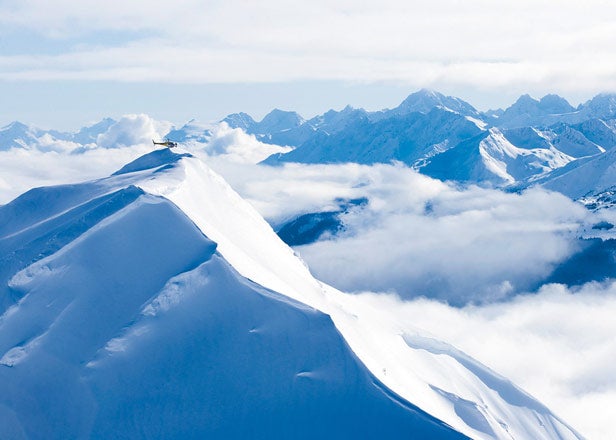 For more than 20 years, outfitters have been cashing in on the fact that so many of us fancy ourselves expert photographers—National Geographic started leading photo trips in the eighties. And while taking good pictures has gotten much easier since then, capturing a truly great image still takes considerable skill. This year, Lindblad Expeditions will send photo instructors—many of them Nat Geo shooters—on 14 trips, from the Arctic to Baja California. From $5,230. EpicQuest offers a new heli-skiing trip and photo workshop in Alaska's Chugach Range with photographer Scott Markewitz. From $9,925; March 26–April 3. On Friends of Arizona Highways' workshop with landscape photographer Kerrick James on Kauai and the Big Island, students will hike to see lava flows, kayak to waterfalls, and learn how to shoot out of a helicopter. $3,395; May 15–21.
Trending on Outside Online