10 Modern Eco-Friendly Hotels
Each of these hotels merges modern design with sustainable materials and baller amenities that go easy on the planet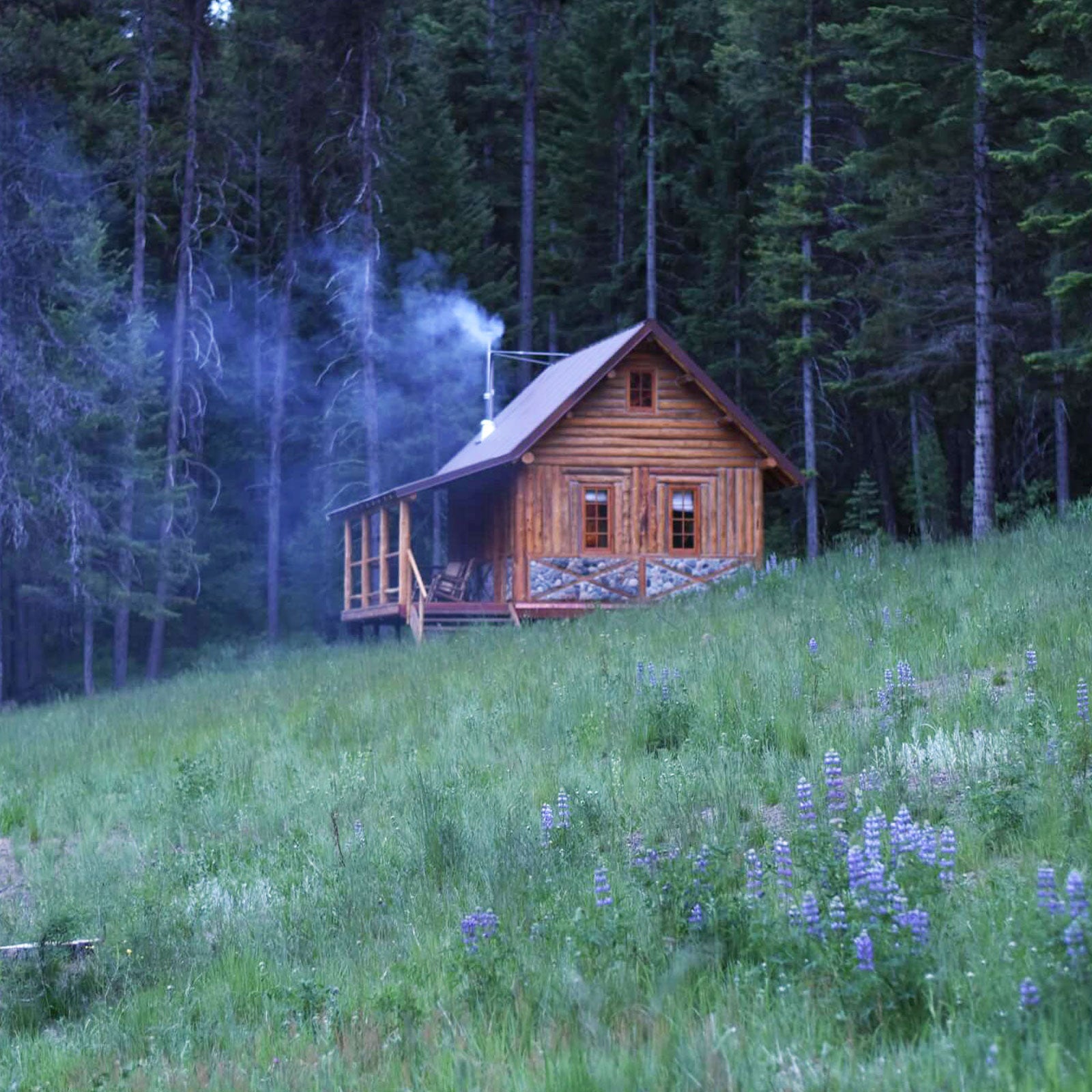 Heading out the door? Read this article on the new Outside+ app available now on iOS devices for members! Download the app.
When planning your next vacation, consider staying in these accommodations, run by folks who love the planet as much as you do.
Minam River Lodge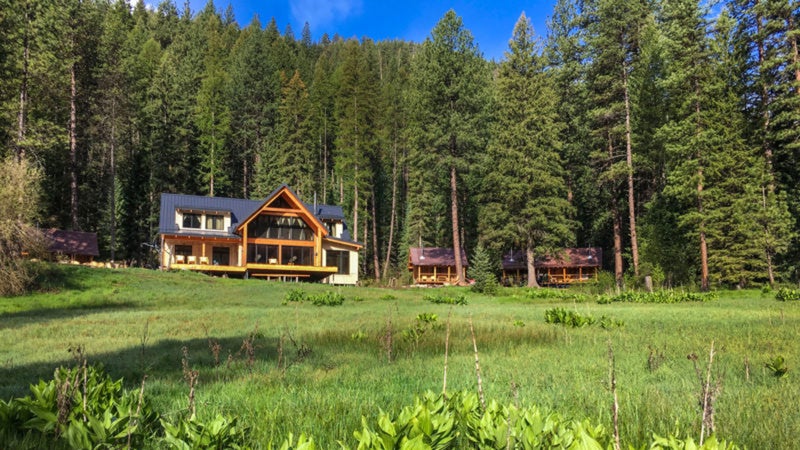 Eagle Cap Wilderness, Oregon
Tucked deep in the Eagle Cap Wilderness, Minam River Lodge can be reached via an 8.5-mile trail (or by plane, which the team can arrange for you), and it only hosts about 30 guests at a time. Despite being off the grid, you won't want for any creature comforts: A massive fireplace in the Scandi-inspired main lodge fuels a sophisticated heating system that provides hot water for the entire property; all suites, individual log cabins (built with local lumber), and tents have plush linens and solar power; and wood-fired stoves keep hot tubs steamy. Ask about the regional artisans behind the lineup of rustic-modern furnishings and ceramic dinnerware, as well as the paintings and photographs that hang throughout this thoroughly Oregonian lodge.
Viceroy Snowmass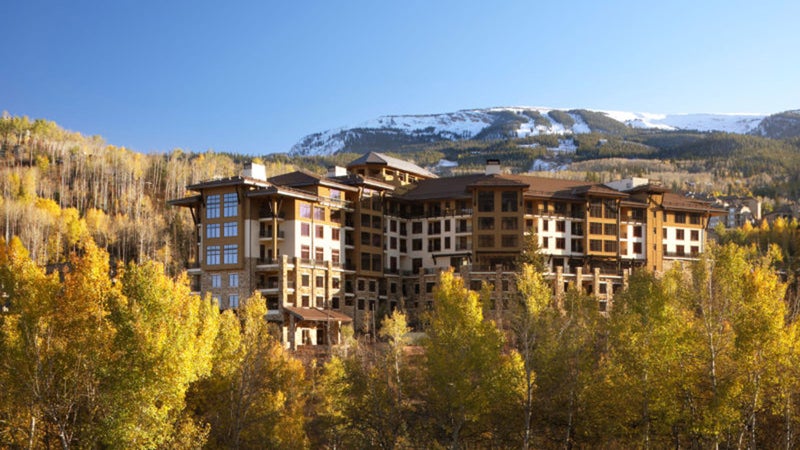 Aspen, Colorado
To protect winter (and its sports) against climate change, mountain resorts are tasked with a core challenge: offset the impact of ski tourism. Recently renovated to the tune of $4 million, Viceroy Snowmass—the first Colorado luxury resort to achieve LEED Gold Certification—is as stylish as it is green. Picture: motion-sensor thermostats; all-natural products in the 7,000-square-foot spa; electric car charging stations; and farm-sourced menus at a Richard Sandoval-helmed, Latin-inspired restaurant. Amenities such as a ski concierge and alpine views at every turn also promote nature appreciation.
Ventana Big Sur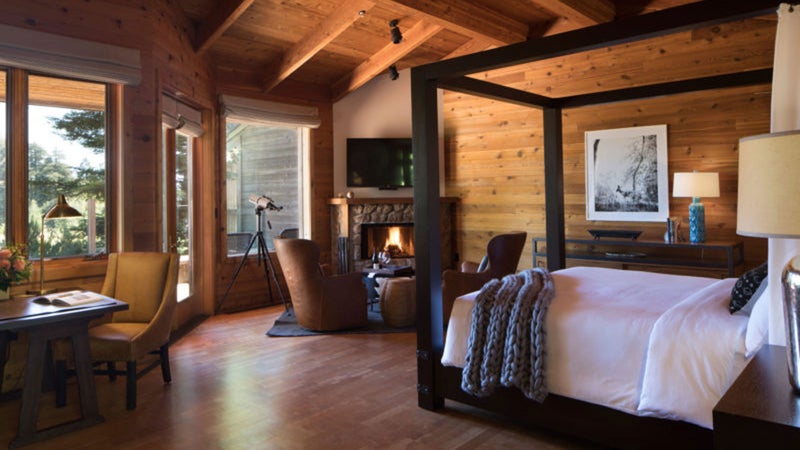 Big Sur, California
Perched 900 feet above the Pacific Ocean, the recently revamped Ventana may be more luxurious than ever, but the resort's commitment to the environment doesn't waver. From the furniture (some of which is made on-site using downed redwoods) to the appliances (low-flow faucets, LED lighting, smart A/C and heating system) to the landscaping (stocked with drought-resistant plants and irrigated with recycled water) to the staff (many of whom live on the property, reducing the number of cars on the road), everything about the property works to protect the natural resources. Sign up for the Coastal Cuisine with Chef Paul cooking-class lunch, hosted on Thursdays. You'll help pick and cook veggies from the chef's organic garden, meet the resident chickens, and eat super-fresh California seafood (the resort is a member of the Monterey Aquarium's Seafood Watch program, after all).
Imanta Resorts Punta de Mita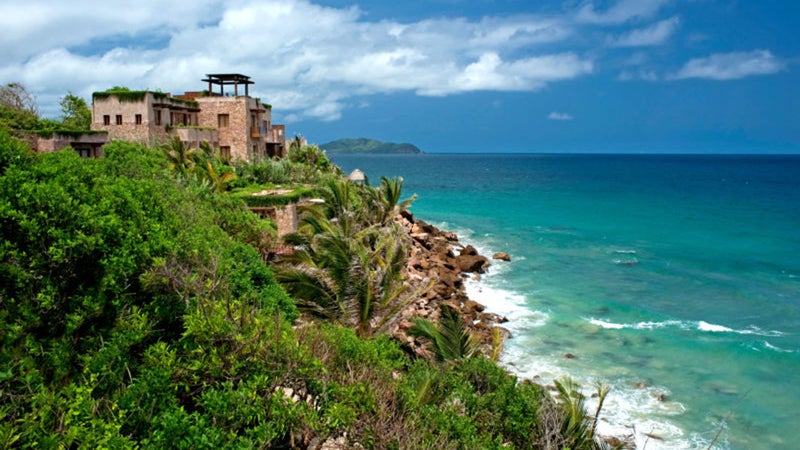 Riviera Nayarit, Mexico
When he built the 250-acre Imanta, using mostly pink stone and wood found on location, the founder set out to create the world's most sustainable hotel. Situated in a jungly lot next to the Sierra de Vallejo Biosphere Reserve, the resort stands far enough from the ocean to allow baby sea turtles to hatch and travel in peace, while still close enough for the azure Pacific to be within sight of (and walking distance from) the design-forward suites, villas, and treehouse. With solar-heated pools, architecture that evokes Mayan temples, and 70 percent of the staff (three for every guest) hailing from a nearby village, Imanta not only honors the land, but also its people and culture.
Los Poblanos Historic Inn & Organic Farm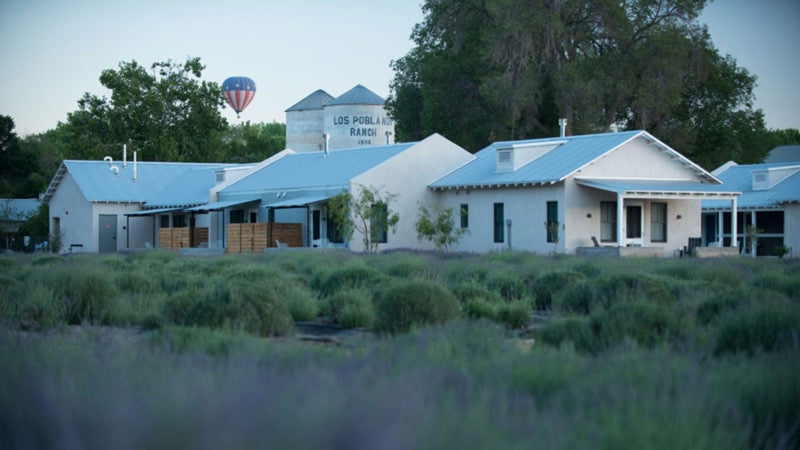 Albuquerque, New Mexico
Even after a $10 million renovation and expansion in 2017, this historic property remains a poster child for responsible tourism with its focus on preservation (original farm buildings house the new suites and public spaces) and conservation. In past lives, Los Poblanos has been a ranch and a big dairy farm, so the connection to the land runs deep here. In addition to its famed lavender fields, the 50-room inn hosts a big garden, which, like everything else on-site, is pesticide-free and organic. Savor the bounty at Campo, helmed by a James Beard-nominated chef. Or, to get your hands dirty, check out the range of on-the-farm activities.
Stillpoint Lodge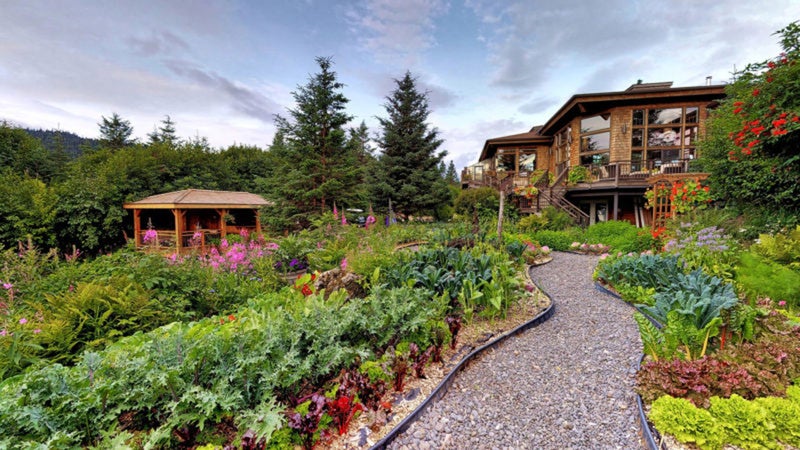 Halibut Cove, Alaska
Originally built as an artist retreat, Stillpoint Lodge is not oblivious to the majesty of its pristine locale on a private stretch of Halibut Cove, 20 minutes by boat from Homer. The handsome lodge and 10 cabins were planned to accommodate (and not disturb) the diverse range of flora and fauna that thrives around this lush hideaway. Beyond that, buildings make use of beetle-killed spruce; empty wine bottles line garden beds; food scraps serve as fodder for the resident hens; and the list of eco-friendly practices goes on. Much of the covetable decor and ingredients for the oh-so-fresh restaurant come from nearby growers and makers, too, adding to the roster of attributes that make Stillpoint a true steward of Alaska's wild beauty.
Turtle Bay Resort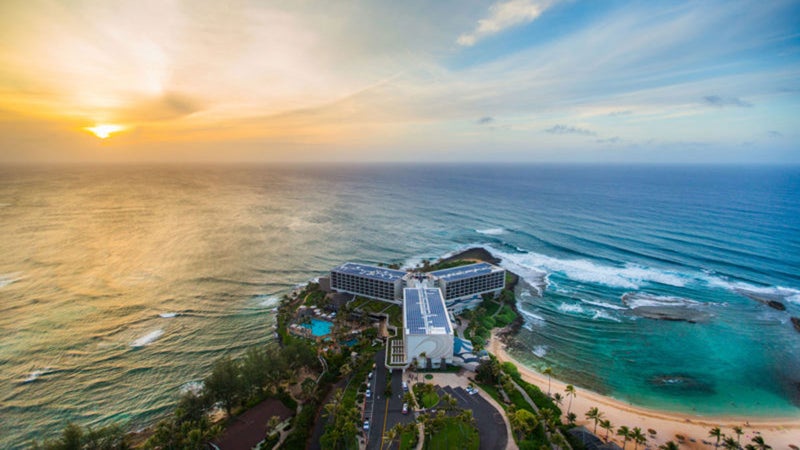 Oahu, Hawai'i
Turtle Bay has its own Green Committee, which oversees efforts at the North Shore's only full-service resort. The two golf courses are irrigated with treated wastewater, the staff participates in beach clean-ups and helps plant native foliage, the pools have natural saltwater instead of chemical-laden saline, and the roofs are covered with 1,600 solar panels and artful gardens that offset heat inside. Other programs are geared toward bettering the community: Excess event food might go to feed the hungry, beach trash is sent to be transformed into surfboards, and a biodiesel initiative uses Turtle Bay's kitchen oil to power vehicles at a local university. Basically, just about everything you'll love about this Oahu eco hotel also gives back.
Kimpton Palladian Hotel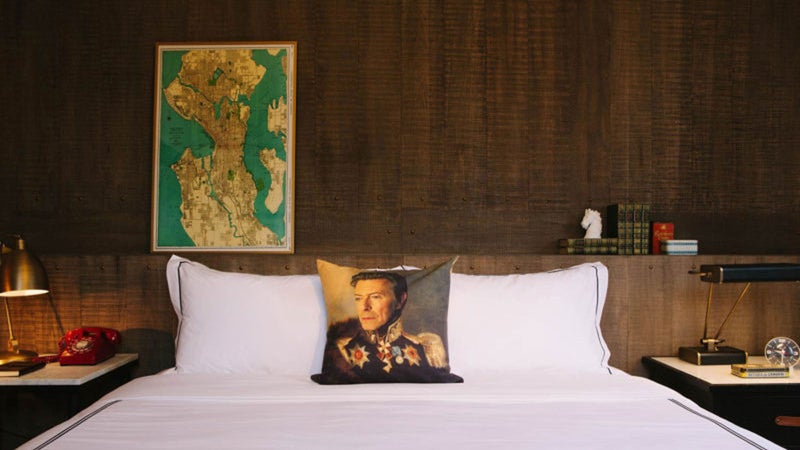 Seattle, Washington
Hotel groups are increasingly joining the eco charge, as is seen at Kimpton's art-forward Palladian Hotel. Instead of going with a new build, the company revived a 1910 architectural landmark. Each of the 96 loft-like rooms features reclaimed wood and locally made furnishings, as well as energy-efficient lighting and heating systems. The hotel runs a tight trash program with 90 percent of waste being composted or recycled (there's a person dedicated to sorting). Be sure to leave behind any unused toiletries: Kimpton hotels contribute to Clean the World, an organization that distributes personal care items to impoverished communities.
The Palazzo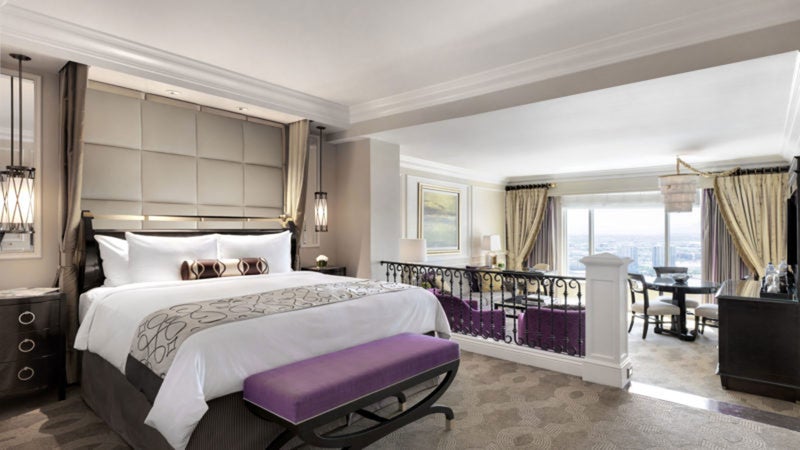 Las Vegas, Nevada
You have to give it up for a flashy Vegas Strip resort with casinos, night shows, and thousands of rooms that also manages to score an LEED certification. At The Palazzo, (as well as its sister property The Venetian—both recently renovated and recognized by the state for their green efforts) you'll find slots with LED bulbs, spas and pools heated with solar power, chic rooms decorated with toxin-free paints and furniture, and farm-fresh menus. The massive waterfall in the atrium provides a chill factor and acts as a natural humidifier reducing the need for A/C. And, since the hotel sits atop an aquifer, it can use its own water, rather than the city's, for its landscaping needs.
Canyon Lodge and Cabins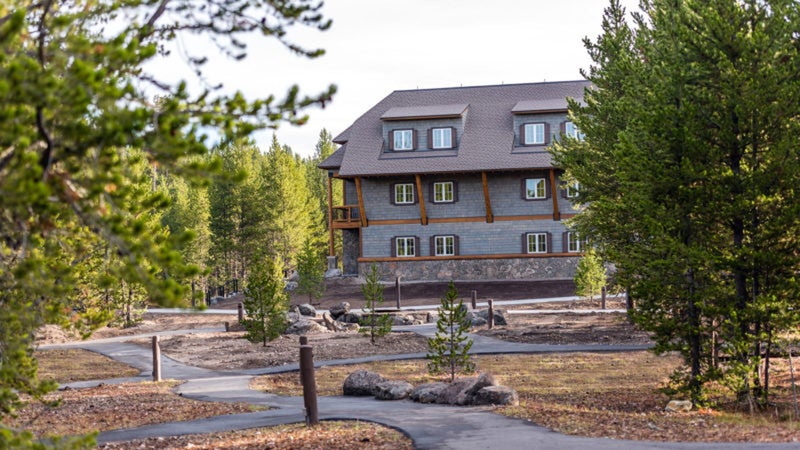 Yellowstone National Park, Wyoming
When Yellowstone National Park's Canyon Lodge was renovated in 2016, the hotel's footprint went from a sprawling 400 cabins to five lodges. There is still plenty of occupancy for travelers with more than 500 rooming options (including 100 remaining cabins); but now, the main buildings are LEED-certified and outfitted with all the modern trappings of sustainable living (energy-efficient lighting and appliances, reclaimed materials, recycling stations). And, just think: Less space for lodging means more park area for playing.
This article first appeared on Sunset.
Lead Photo: Courtesy Minam River Lodge