The 5 Best Travel Guides
These adventure geniuses will make your next trip the one you never, ever forget.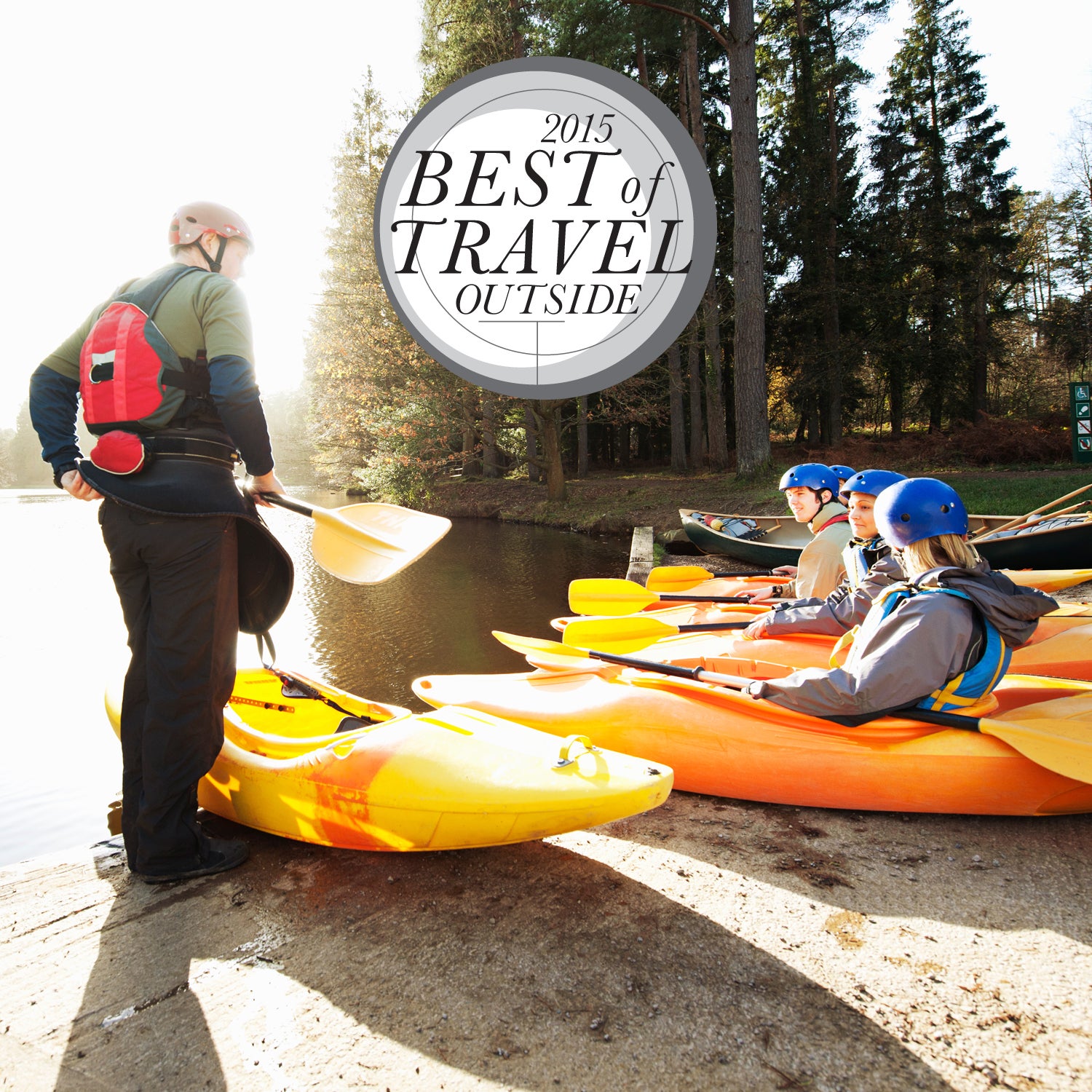 Image_Source_
Heading out the door? Read this article on the new Outside+ app available now on iOS devices for members! Download the app.
A good guide is a jack-of-all trades—so personable they could be your best friend, an expert on the terrain's gear and safety, and able to elevate an adventure destination beyond the usual tourist fare. Whether you're looking go on a safari, river rafting, cycling, skiing, or backcountry trekking—these pros in our 2015 Best of Travel package have it nailed down.
Best Cycling Guide: Arien Torsius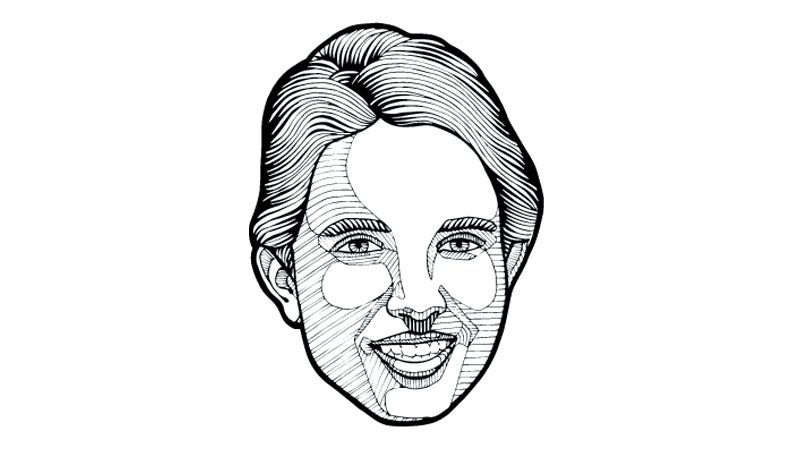 DuVine Cycling and adventure co.
Turf: Holland, Spain, Italy
Cred: Torsius, 27, grew up in "middle of nowhere" South Africa but still managed to develop a passion for cycling. At 18, she turned pro, competing in France's Grand Boucle Féminine Internationale (the women's Tour de France), Italy's Giro Donne, and "every race that's horrid and tough," she says. She retired from racing five years ago and has been guiding ever since. These days, Torsius understands that not every ride has to be a hammerfest. She's trained as a masseuse and counts her wine opener as one of her most important tools. "In the Piedmont region, my co-guide is a winemaker," she says.
Best known for: Trips that follow iconic cycling routes like the Giro d'Italia.
Never leaves home without: "A South African herbal gel called Iceman. It's a product for horses, but it's really good for muscle aches."
Book her: duvine.com
---
Best River Guide: Lars Haarr
OARS
Turf: Colorado, Utah, South America
Cred: A legend among Colorado River legends, Haarr, who also guides on the Yampa, the Green, the San Juan, and rivers in South America, can be found steering a wooden dory through Cataract Canyon's Class IV Big Drops rapid at water levels as high as 83,000 cubic feet per second—while keeping his guests calm. "You don't want to overemphasize the rapids and make people so nervous they can't sleep," says 40-year-old Haarr, "but you have to explain that this is a wild roller-coaster ride that may come off the tracks." His favorite trip? "It's difficult to compare," he says, "but when you take a 16-to-18-day trip down the Colorado, it changes you."
Best known for: His knowledge of the night sky, which is so extensive that OARS launched a series of Stars with Lars departures, on which he brings along a high-powered telescope and laser pointer to highlight constellations.
Never leaves home without: "Nail polish. I've painted football players' and kids' toes. It's unadulterated fun."
Book him: oars.com
---
Best Skiing Guide: Deb Lovci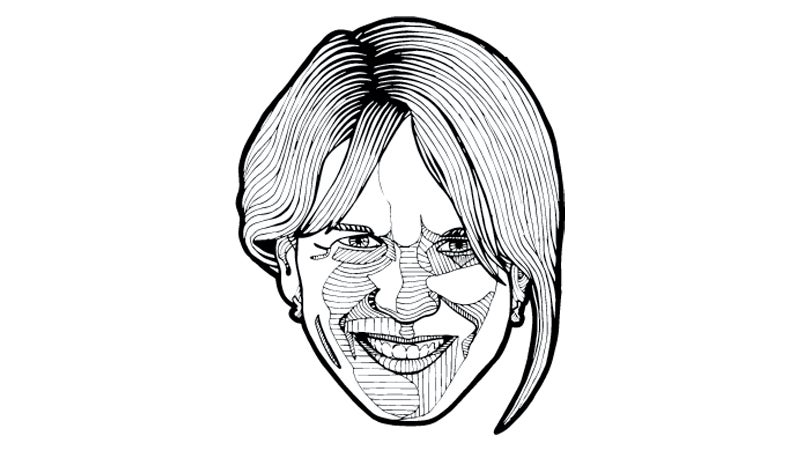 Ski Utah 
Interconnect Tour
Turf: Utah
Cred: Fellow guides joke that Lovci's pack is bigger than she is. (She's five foot five and 115 pounds.) But the 53-year-old competitive Nordic skier, ski-mountaineering racer, mountain biker, and angler is no pushover when it comes to the 26-mile daylong backcountry Wasatch tour linking Deer Valley to Snowbird via four to six other resorts. "If someone will be a safety risk, I have no problem telling them this isn't the tour for them," she says. "As much as I want to make every day a holiday, safety is my number-one concern. But I have the greatest job on earth. I love standing on top of a peak and saying, 'Welcome to my office.' "
Best known for: Twenty-five years of skiing the Wasatch backcountry and finding powder stashes; unstoppable energy.
Never leaves home without: Snickers, an Ortovox shovel and probe, a multitool, and duct tape.
Book her: skiutah.com
---
Best Wilderness Guide: Carl Dixon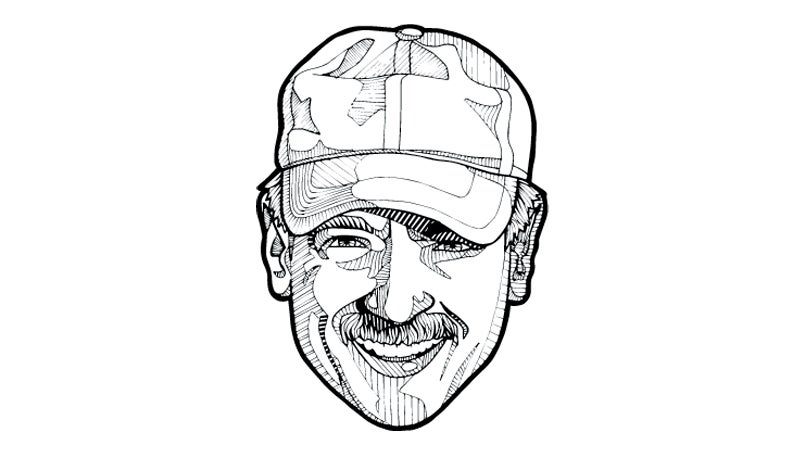 Within the Wild Adventure Company
Turf: Alaska Range
Cred: Safety first is not a platitude when dogsledding in subzero temperatures or rafting an unexplored river in the Alaskan wilderness. You'll have no reason to worry with company co-owner Dixon who started guiding in 1976. He has extensive knowledge of the backcountry, advanced training in crevasse and whitewater rescue, a fixed-wing pilot license, and a Coast Guard 6-PK license. He can fly a helicopter in a pinch and gets by in German, Russian, and Spanish. The 64-year-old doesn't mind pushing guests' boundaries. "It's surprising to me that people are a little freaked out by our remoteness," he says, referring to his lodges on Tutka Bay and the Iditarod Trail, "but they have a strong need to feel a connection to the natural world, because they're farther away from it than ever."
Best known for: River trips.
Never leaves home without: An InReach satellite device.
Book him: withinthewild.com
---
Best Safari Guide: Philip Rono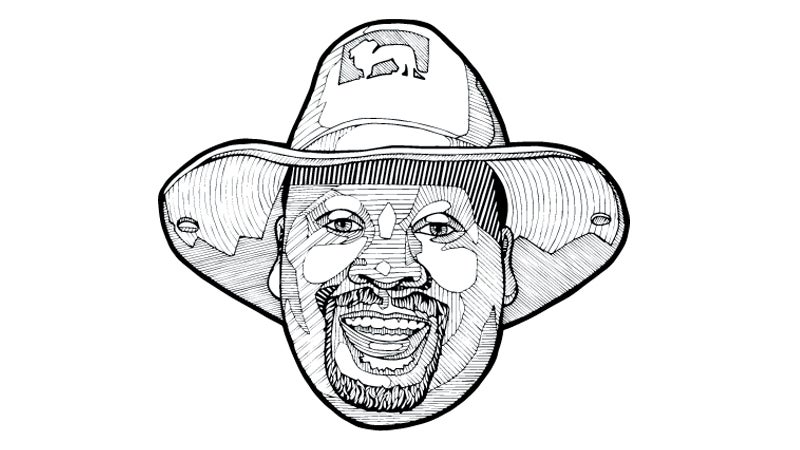 Micato Safaris
Turf: East Africa
Cred: Rono's clients have included President George W. Bush. That's because the 49-year-old's résumé includes the Kenya Professional Guide Association's Gold Level accreditation, the equivalent of earning a Ph.D. in wildlife. After 26 years leading trips, Rono has the uncanny ability to track every predator or bird. He was born in the Kenyan village of Eldoret, home to the fastest runners in the world, and gives guests access to marathoning superstars and sacred tribal ceremonies. But being a standout guide requires a lot more than finding the Big Five on demand: "I need to be a storyteller, a jester, a musician, a first-aid expert, a negotiator, 
a cross-cultural connector, and, above all, the best companion."
Best known for: Bird-watching safaris.
Never leaves home without: His Swarovski EL 10×42 binoculars, a Canon EOS 5D camera, and a pile of his favorite field guides.
Book him: micato.com
More of Outside's 2015 Best of Travel:
Destinations: 30 Incredible Trips to Take in 2015
Gear: The 5 Best Pieces of Gear for the Road
Coming Soon: The Best of Travel Runner-Ups
Trending on Outside Online