7 Super-Useful Apps for Last-Minute Trips
Stop browsing #vanlife photos and get out of town fast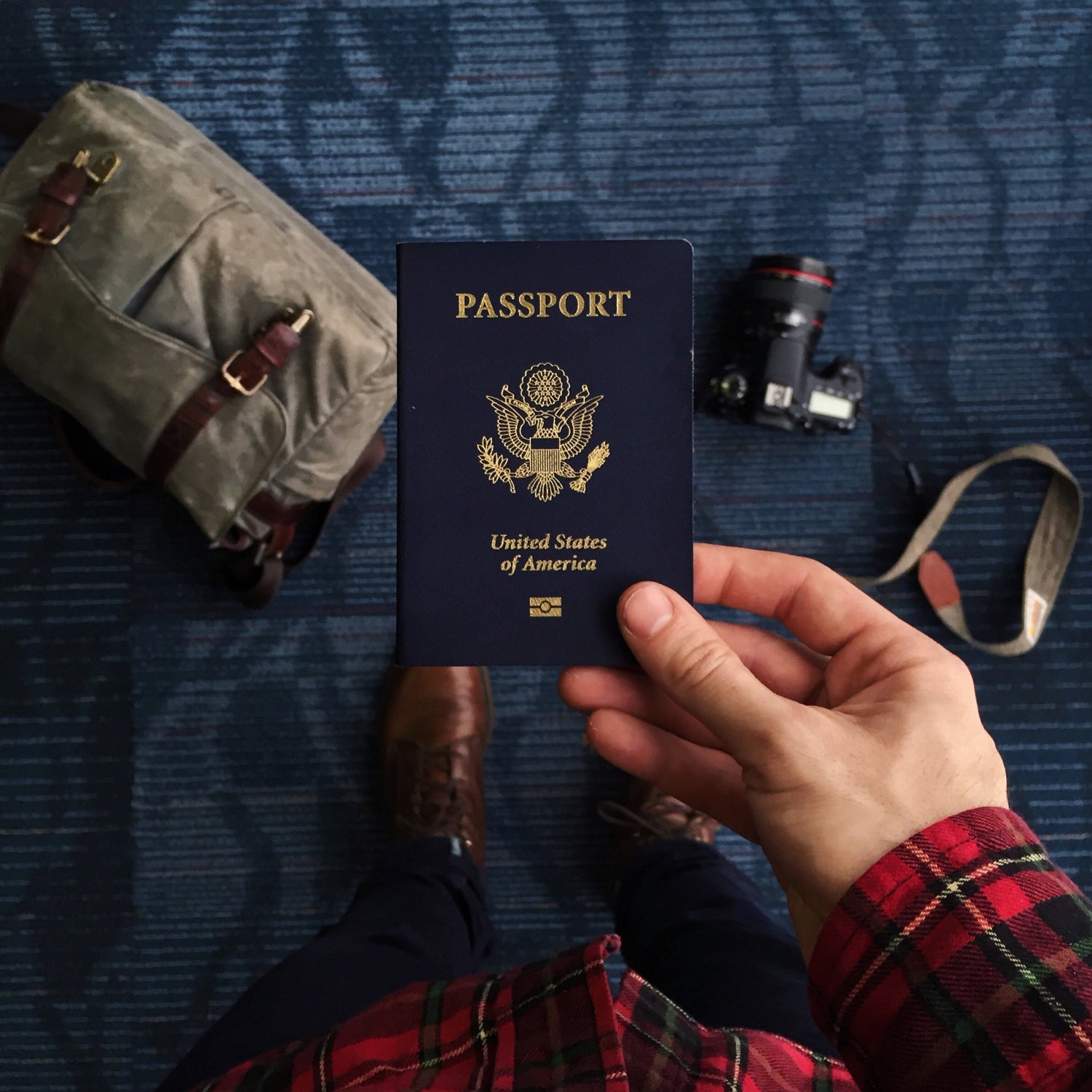 Connor Dwyer/Stocksy(Photo)
Heading out the door? Read this article on the new Outside+ app available now on iOS devices for members! Download the app.
You've spent all week looking at #vanlife pictures at work and now you simply have to get out of town. The beach would be great, but you'll take the mountains. Or the city. Really, anywhere but here. It's time to let that tiny computer in your pocket do the work for you. In recent years, last-minute travel apps have become a thing, with developers aggregating data to offer flash deals on everything from flights to theater tickets. We found seven apps that will help you satisfy your spontaneous wanderlust. Get your "go" bag ready. You're going places. Tonight. 
Hopper
Best If: You have a specific destination in mind, but are flexible on dates. 
This app crunches data to figure out when you should book a flight to score the cheapest ticket. Fill in the destination and Hopper presents you with a calendar that breaks down the various price options over the next six months. I searched for JFK and found a handful of $400 round-trip flights for the following week. The app will tell you if the price is expected to rise or drop so you know if you should buy now or hold out. If you're flying to a city with multiple airports, Hopper will even tell you if there's a cheaper ticket at a different airport. 
Free; available for iPhone and Android.
Fareness 
Best If: You just need to get out of town, quick. 
Fareness works similar to Hopper. Type in your home airport and where you want to go, and then the site presents you with round-trip prices for the next two months. But it works best if you're open-minded about your destination. Let's say you have a three-day weekend coming up. You'll set the dates and Fareness will show you a range of options. I used my home airport as a base, and discovered I could fly to Las Vegas, San Diego, New York, DC, all for less than $500 from a midsize airport on the East Coast. 
Free; iPhone only.  
GTFO, Get the Flight Out
Best If: You just got paid and you just broke up with your girlfriend. 
Developed by the same folks that brought you Hopper, GTFO is truly for the spontaneous. Enter your home airport and GTFO gives you the prices for a range of flights leaving from your airport tonight through tomorrow morning. We found round-trip, non-stop tickets to Miami for $176 (taxes included) that left in six hours.  
Free; available for iPhone and Android. 
Hotel Tonight 
Best If: You're on a road trip but forgot to plan ahead, or are looking for a spontaneous weekend getaway. 
This is the app that started the same day travel revolution. With Hotel Tonight, you can book last-minute, same day hotel rooms all over the world at up to 70 percent off the typical cost of the room. We found deep discounts on a variety of hotels in a number of cities. And you can go down to the wire: you can book your room as late as 2 a.m. on the night of your arrival. 
Free; available for iPhone and Android. 
Travelzoo 
Best If: You're exploring your own hometown or looking for suggestions in a new destination. 
This is a map-based app that shows you the travel deals that are close to you, from hotels to discounted dinner. I found a room at a new hotel I've been wanting to check out for $100 off the regular price in my hometown, then scrolled through the map to Atlanta and found discount symphony tickets, 50 percent off museum tickets, and $100 off a boutique hotel. You can search the week's top deals to find deep discounts on package vacations. It even has deals right now on guided trips in our national parks. 
Free; Available for Apple and Android. 
Secret Escapes
Best If: You're just looking to get away to some place sunny. 
Use this site to search discounted rooms at boutique hotels around the world. Most of the deals we found were 30 percent off the regular room rate, with options everywhere from Telluride to Tortuga Bay. You can browse the flash sales, or enter specific dates or a destination to see what's available. It feels a little bit like Groupon, with a bunch of resort options that can feel overwhelming if you're not sure what you're looking for. But if you're not super spontaneous, you'll appreciate the "Upcoming Sales" feature, which lets you know about deals that will be available in the near future. 
Free; requires registration; web only. 
Hipmunk 
Best If: You want to plan a complete vacation at the last minute on one app. 
Hipmunk combines a lot of your travel needs into one seamless package. Enter your home airport and you'll get a list of flight deals to suggested cities. You can also enter your favorite cities and Hipmunk will alert you when a deal pops up. Hipmunk even lets you compare flights on other sites like Orbitz and Travelocity so you know you're getting the best deal. It offers the same service with hotels, so you can search for hotel room deals and compare them with AirBnB deals for the same night.
Free; Available for iPhone and Android. 
Lead Photo: Connor Dwyer/Stocksy
Trending on Outside Online