How to Save for an Expensive Plane Ticket
Save up for the trip of your dreams in six months or less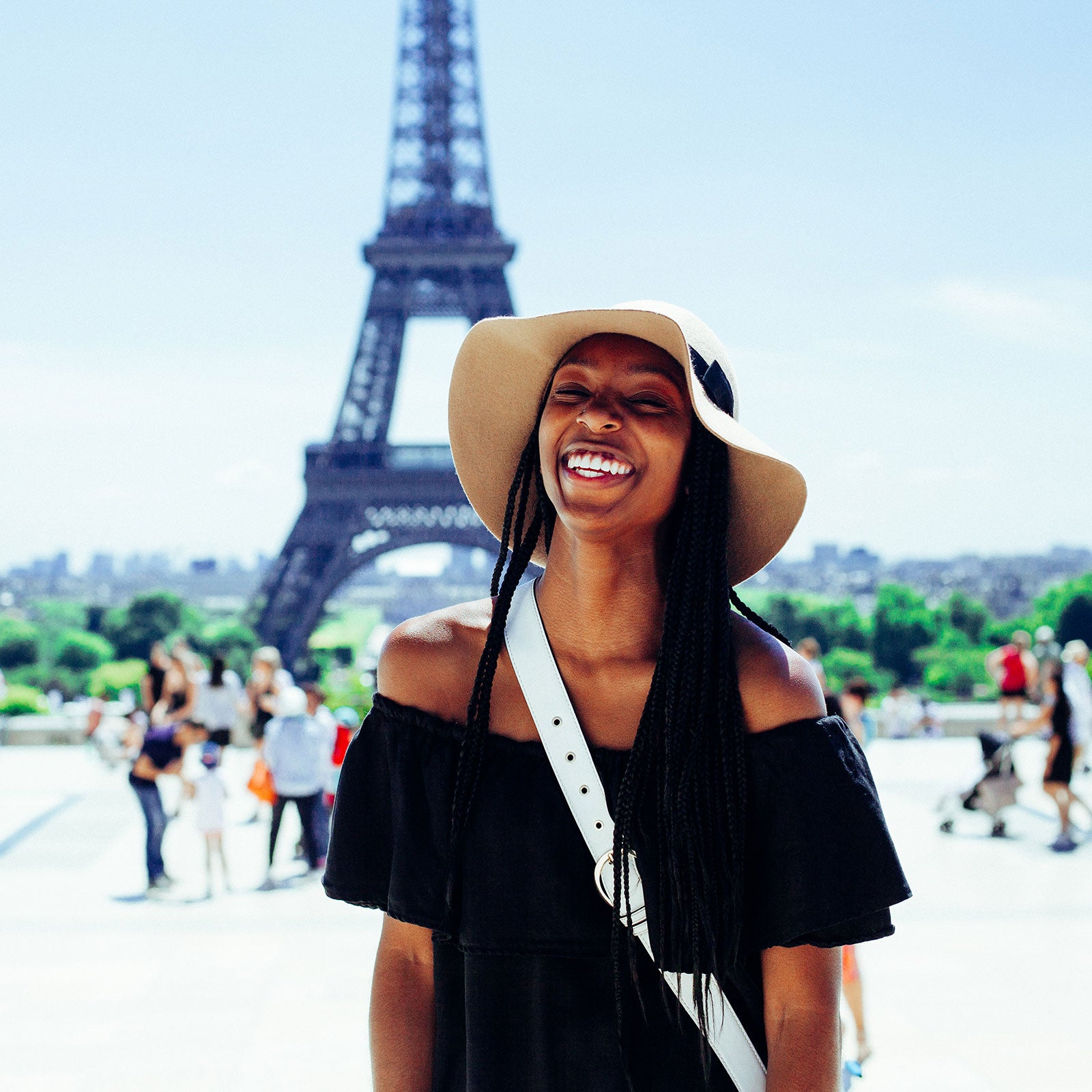 Heading out the door? Read this article on the new Outside+ app available now on iOS devices for members! Download the app.
I'll do just about anything to avoid paying full price for a plane ticket. It doesn't help that the tickets seem to be more expensive than ever, while airlines have simultaneously cut down on all the extras that make flying even halfway tolerable. For that reason, I've cultivated a few tricks that enable me to save enough money for a spendy international plane ticket in less than six months.
Do Your Research
Not all plane tickets are created equal. You could use two or three different search engines, plus go directly to an airline's site, and come up with very different prices. It's well worth the extra time to do some serious searching over the course of a few weeks and at different times of day, as prices change constantly.
In the initial research phase, look for the average price for a plane ticket to your desired destination. When you get ready to book, my rule is to search at least three different sites to find the best price. Here's my strategy:
Check the actual airline site first to see what its price is. Sometimes it will be the best deal.
Check at least two online travel agencies, such as Google Flights, Momondo, and Skyscanner, to see what their prices are.
Set Your Budget
You should have a pretty good idea of what you'll need to spend on a ticket, based on your research. This is your starting point for a budget.
From here you can figure how much money you need to save each month. For instance, let's say your ticket will cost you approximately $1,000 to visit Europe in the fall. In this example, you would need to save around $160 per month for six months to afford the ticket. And since airline prices are in constant flux, I always suggest adding 20 to 30 percent to that anticipated ticket price and budgeting accordingly. You can never go wrong with aiming high on a savings goal—the worst case is you have extra cash for the trip. So in the example above, I would actually plan on setting aside $200 per month for a $1,000 ticket.
If you have accumulated airline miles on a credit card, now is the time to see how much those miles are worth. Some credit cards, like Chase's Sapphire Preferred cards, give you access to the company's Ultimate Rewards program. If you book an airline flight through Ultimate Rewards, you receive a 25 percent bonus for any points you use.
Find the Hole in Your Spending 
There is a black hole in everyone's spending. I've worked with clients for over 12 years and have yet to find one person who doesn't have a black hole in their spending. For most of us, it's either the amount we spend when eating out or on miscellaneous purchases at places like drugstores or on Lyft or Uber rides, etc.
To hit your savings goal, or any goal you have, finding your black hole is essential and doesn't take a lot of heavy lifting. I fully understand that you might not want to know what your black-hole spending category is, but trust me, it's a good experiment.
There are so many different budgeting apps to help you categorize your spending, including Clarity Money, Mint, and You Need a Budget.
The old-school method to find your black-hole spending category is to print off your most recent bank statement, grab some highlighters and a beverage of your choice, and highlight your expenses, broken down into categories. Add up each category when you're done, and see what stands out to you. For instance, if you think you're spending $200 a month eating out, and in reality that number is closer to $500, that's a clue you can use to alter your spending.
All of these little tweaks to your spending only help you reach your savings goals in the long run.
Up Your App Game
Mobile apps can do a lot of the work when it comes to managing your money. There are lots of apps that can help you save and invest your money, but since you'll need to tap your savings in the next few months, it's best to use apps that keep your money liquid (easily accessible).
You might be thinking, Why would I go through all the trouble of using an app to save money? That's a great question. One of the best ways to rev up your savings is to earn interest on your savings—even if that means a few extra bucks here and there. In the world of savings, every little bit helps to get you to your goal.
Here are some of my favorite apps to do this.
Ally Bank
Ally Bank might be a name you recognize. It's one of the leaders in online banking and has an impressive online savings account that currently earns 2.2 percent annual percentage yield (APY). Indeed an excellent place to stash your cash while you're saving to hit your goal.
Aspiration Bank
Aspiration is a bank meets app, with zero fees. You can earn up to 2 percent APY on your savings, track your spending, and get cash-back rewards.
Tip Yourself
Tip Yourself is a mobile app that allows you to tip yourself throughout the day. Think of it as a modern-day mobile swear jar. The app motivates you to save for all sorts of tasks you complete during the day.
Use these tips to save for a plane ticket in whatever period of time you have. Remember: a little money strategy goes a long way in helping you hit your travel-adventure goals.
Trending on Outside Online