The Best Money Apps to DIY Your Finances
Proven software to budget, save, and protect your money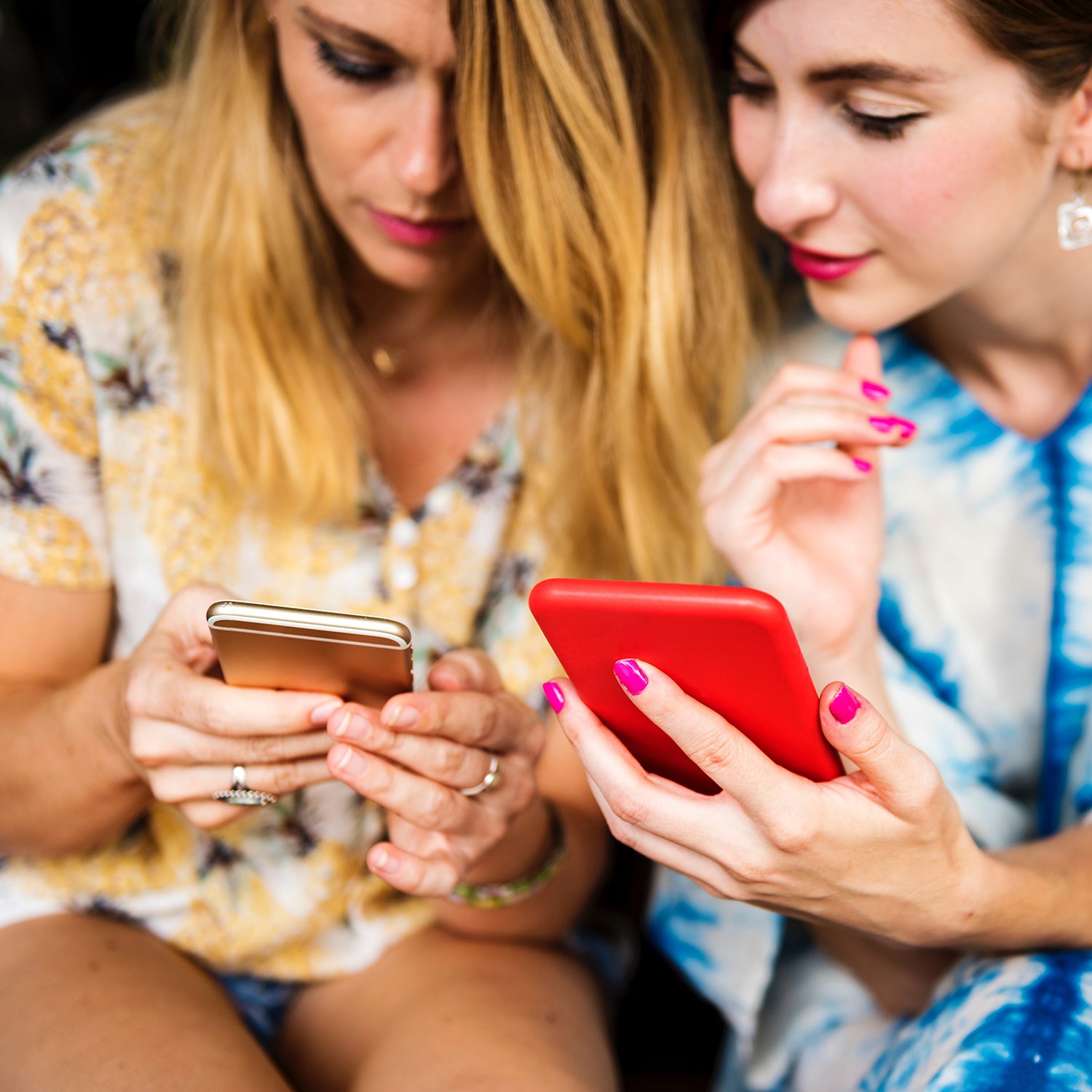 Heading out the door? Read this article on the new Outside+ app available now on iOS devices for members! Download the app.
Managing your money can be stressful and confusing. Just a few years ago, I would spend hours building crazy Excel spreadsheets to track my budgeting and savings. It was a massive chore.
But then, seemingly out of nowhere, dozens of amazing money management apps started to launch, and ever since, it's been possible to easily DIY most of your finances. Of course, there are always going to be complicated matters that require a professional. I run my own business and have 1099 income, and I would never do my taxes without an accountant. However, for most of your daily, weekly, and monthly finance tasks, you can turn to your mobile friend for a little help.
Apps for Budgeting
On my podcast, Millennial Money, I've talked about my multiyear denial of dealing with my finances and the terror I felt looking at ATM receipts. It was ridiculous: I always had money in my account. I just hated the process of tracking it. So I get it if you share that budgeting fear. But mobile apps can help you overcome that phobia. The following are great at tracking your income and expenses—one of the keys to crushing your finance goals.
You Need a Budget ($6.99 per month) 
YNAB, available in both desktop and mobile app versions, is all about budgeting all your income from start to finish. The strategy is simple: Put every dollar you earn into a specific fund—be it one to pay off debt, to save, or to put toward a specific goal (like travel or eating out). The premise is that unlabeled money has a way of simply disappearing. This is an ideal app for someone who loves details and setting specific goals each month.
Clarity Money (Free) 
This crossover app displays your finances on three main screens: a dashboard with your full financial snapshot, an accounts screen that lists your linked accounts, and a transaction screen where you can track where your cash is going. I'm a big fan of Clarity Money, especially if you're new to budgeting and don't want to get lost in the details. It's a good choice if you're okay having some money not allocated to specific funds.
Albert (Free) 
Albert is a relatively new mobile app that analyzes your income and expenses to figure out the optimal amount of money to save each month. It encourages you to put aside those savings automatically in its account, which yields annual returns of a pretty unassuming 1 percent. But Albert knows you're going to need cash to pay your future rent, so the app sets aside only small amounts of money every day. Albert connects to all your accounts, so it can build a budget based on your income and spending without you having to do much.
Honorable Mentions
Apps for Saving and Investing
Saving money is hard to do when you want to travel and do cool outdoor things that require (sometimes very pricey) gear. It's not just outdoorsy folks, either. Recent surveys have suggested that 40 percent of Americans have less than $400 in savings for emergencies. Thankfully, there are a few apps to help you boost your savings and investing goals.
Acorns ($1 to $3 per month) 
This clever app saves your spare change and puts it in a saving account. Connect your bank account and start rounding up all your purchases, like your daily coffee habit, to the next round number, then automatically invest that cash in the company's smart portfolios. Acorns recently unveiled a new feature, Found Money, which partners with brands you use every day, such as Apple and Groupon, to put even more money into your Acorns account. For instance, Acorns will invest 1.2 percent of any Apple purchases you make directly back into your Acorns account. This is great if you're trying to start investing with small amounts of money.
Trim (Free)
Trim combs through your current spending patterns to help you find ways to save money. For example, it zeroes in on all those subscriptions you meant to cancel but haven't gotten around to. It then goes even further, finding options for saving money on your current bills, like internet and phone and even car insurance. The cool part is Trim's text feature that sends you updates via text so you can stay in the loop.
Qapital (Free)
This innovative savings app uses the popular IFTTT (if this, then that) formula to create goal-based saving rules that you can customize. You create an automatic savings rule to transfer a specific amount to savings on whatever day you chose (for example, payday). You can set "guilty pleasure" rules to transfer money to savings every time you're out having happy-hour drinks. Don't like those rules? Customize your own based on whatever your unique savings goals may be. Qapital's unique feature is that it combines your goal-based savings rules with the company's completely free checking and savings accounts, which are FDIC-insured.
Honorable Mentions
Personal Capital: Robust financial planning platform.
Stash: Similar investing app concept like Acorns.
Digit: Helps you find money in your bank account to transfer to savings.
Apps for Protecting Your Wealth
While you're busy growing your wealth, you also need to be protecting it.
Tomorrow (Free)
If you own assets—no matter how extensive—you need a will. With Tomorrow, you can create a will for free on your phone in a matter of minutes, then share it with family members. It's always best to have an attorney review any will you've created, but honestly, this is such a convenient and affordable solution for anyone that I'd encourage you to take a stab at it yourself.
Credit Karma (Free)
There are a lot of credit-score apps, but my favorite is Credit Karma. I love its simplicity and how easy it is to see your credit score and what's going on behind it—all totally for free. Don't underestimate the power of a great credit score. Credit scores range from 300 to 850. Usually, any score of 740-plus will get you the best interest rates.
Honorable Mentions
Credit Sesame: Alternate popular free credit score app.
NerdWallet: Check your credit score, track your spending, and find ways to save money.
My best advice for DIYing your finances with mobile apps is to try a few different apps until you find one that works for you. Give it a full month before you decide on the app, and then, if you aren't using it, get it off your phone, save the memory space, and move on to another one.
Shannah Compton Game (@shannahgame) is a certified financial planner professional with an MBA. She hosts the award-winning podcast Millennial Money, where she shares relatable, easy-to-understand financial advice that will actually make you want to talk about money.
Lead Photo: rawpixel/Unsplash