An Ode to the Quiet, Little, Forgotten Places
Arizona's Mt. Graham was always there to climb. We just had to stop and do it.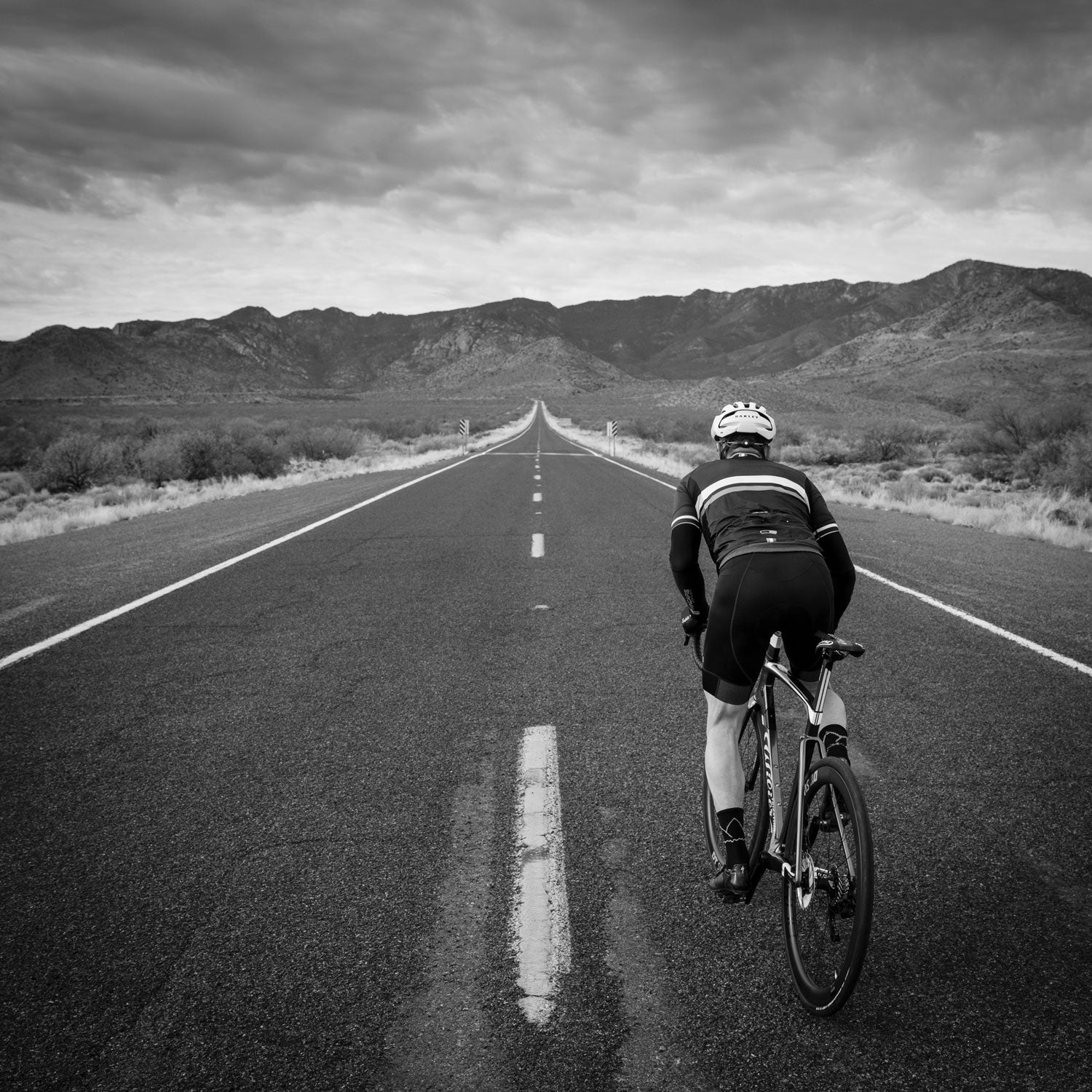 Heading out the door? Read this article on the new Outside+ app available now on iOS devices for members! Download the app.
One thing I love about traveling in Artemis the Airstream is that anything and everywhere is a possible destination. Places that might normally seem far-off become as accessible as your backyard and one-light towns with no hotels that you'd otherwise speed past are suddenly as comfy as home.
Case in point: Safford, Arizona, a dusty, western outpost two hours northeast of Tucson, Arizona, with a reasonable steak house, a Thriftee Food and Drug, and not a lot else. Thirty miles off an already inhospitable stretch of Interstate 10, it's a town I never would have happened upon except that friends told me of a fantastical road bike climb there called Mt. Graham, which rises some 6,000 feet from desert to the high alpine. One winter, while living in Tucson, Jen, my wife, and I sojourned to the peak, rode the mountain, which was as outrageous as I'd heard, and were back in the Old Pueblo at our favorite pizzeria before dark. We never entered Safford, and, though the ride was exceptional, it was so far away that we figured we'd never return. We've probably barreled past the Safford turn a dozen times in the years since.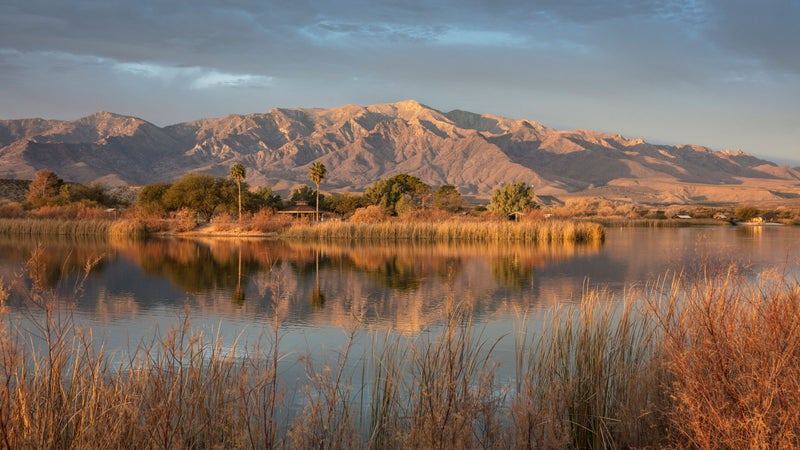 But last month, as we were rambling west with a few weeks to kill before Outside's bike test, I thought of the climb. It was halfway to Tucson and optimal for some pre-test riding. "My parents were down there last year," Jen remembered. "They said something about a campground." A brief search turned up Roper Lake State Park, which had tons of availability for such short notice. An invitation went out to Jen's parents to join us with their new fifth-wheel for a weekend of circling the wagons. And boom, Nowhereville was suddenly exactly where we wanted to be.
Any questions about why Roper wasn't booked up this time of year were answered on arrival. Billed primarily for its fishing, Roper proved more pond than lake, and our in-laws didn't get a single fish to rise in a day of casting. "Nothing's been biting for months," a ranger said. However for Jen and I, coming from wintery New Mexico, the 75-degree days were plenty enough draw, and they gave way to warm evenings around the campfire with s'mores and bourbon.
And then there was the road climb, which was even better than I remembered because the temperate winter meant no ice or snow on the north faces like last time. It's a daunting ascent, beginning with five miles on a road as straight as uncooked spaghetti up a grade, not difficult though not easy, that's pitched back just right so you stare 17 miles up to a notch in the dark pines above that you know you must reach but looks infernally far away. When it feels like you can't take the straightaway any longer, the road begins to wander and sweep from sagebrush country through scrappy juniper and piñon pines and into mighty ponderosas. There's even some tight, steep, rutted switchbacks near the notch to really make your legs quake. Graham packs a sucker punch, too, because when you finally crest that pass you've fixated on for an hour and think it's all over, there's still another five miles to ascend. But the grades ease, and the views open to a head-swirling vista down over the red desert to the west, so the last stretches fly along in the big chain ring. I've ridden massive climbs across the U.S. and in Europe and South America, and Graham packs as much drama, pedaling, and scenery as any.
At the gate that marks the end of the pavement at 9,200 feet, a hunter told me that the road, which turns to dirt, leads another 12 miles down to Riggs Lake. Though his description of the idyllic tarn made me badly want to carry on, I was so hammered from the climb that I was also secretly glad that it was already 4 p.m. I had no choice but to turn for camp. Good thing, too, as the sun had already set by the time I rolled into Roper. Just in time for dinner around the campfire.
In the dawn light the next morning, Roper Lake looked ethereal and more appealing than it had under the harsh, fishless light of midday. A brace of ducks warbled and rose from the reeds, and Mt. Graham and the sky island of Pinaleño mountains stood behind, stolid and peaceful and defiant. That stretch of uncharted dirt road waits for me atop that crest, meaning an even more epic climb next time. Of course I'll return to Safford. I can't believe I waited so long to come back the first time.