Do I Need to Buy Insurance When Renting a Car?
Double-check your current personal auto and health insurance plans, and compare deductibles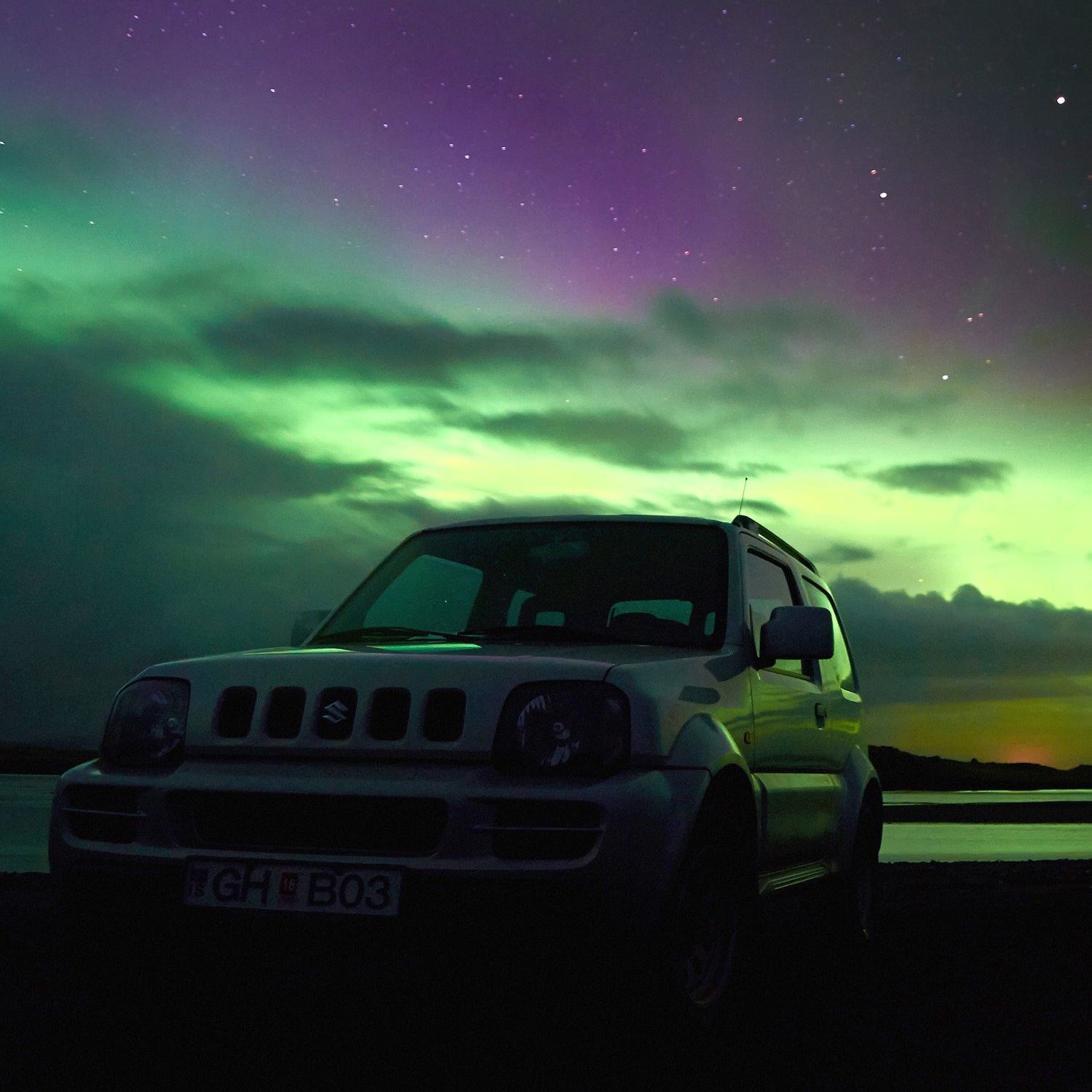 by Moyan Brenn(Photo)
Heading out the door? Read this article on the new Outside+ app available now on iOS devices for members! Download the app.
We've all been there, waiting at the car rental counter, exhausted from traveling, when the desk agent reels off a series of optional insurance coverage add-ons. 
They all seem reasonably important, but they can leave you wondering if you're being baited. The answer isn't that simple, but these tips from insurance advisor Jenny McNeal, will help you make a more informed decision. 
Collision Damage Waiver (CDW) and Loss Damage Waiver (LDW) 
Whether the rental company describes this coverage as a collision or loss damage waiver (CDW or LDW), it's essentially the same thing. Its purpose is to protect you from loss or damage to the car you are renting, regardless of whether you have your own insurance.
Most personal auto insurance plans cover this sort of damage even if you're driving a rental vehicle, so people often opt out of the CDW. But McNeal says the policy can be worth the money. "Most people understand that their auto insurance already provides the type of coverage that an LDW does, but they don't consider the deductible," she says. If your deductible is higher than the LDW or CDW fee, it's worth paying the extra fee for the protection—especially if you're driving or parking in dangerous areas, tight streets, or in countires with notoriously poor drivers (Hi, Mexico!). 
And most personal auto insurance policies specifically state they'll pay for only direct and accidental losses—not indirect ones. For example, if you rented a 2014 Toyota Rav4, which costs about $23,500 on the market, and brought it back with, say, $7,000 worth of repair costs, the rental agency may find that it can get more money by auctioning the car as salvage. If it goes that route and snags $10,000 for the damaged car, you'd get a bill for  $13,500—the indirect loss—if you relied on your own insurance rather than purchase the LDW or CDW. If you had paid fof the LDW or CDW, you'd have been fully covered. So the chances are small, but you could get really screwed by opting out.
If you still don't want to pay the daily fee for the rental company's CDW or LDW, another option is available. Many major credit card companies offer some sort of rental coverage. The card's free coverage is typically very similar to a CDW and offers protection to be used in addition to your personal coverage. Check with your credit card company about its specific policy—every card company will handle this differently. Like your personal auto policy, many credit cards won't cover indirect losses. You'll also have to fully pay for the rental with your card and deny the CDW or LDW at the counter. 
Personal Accident Insurance (PAI)
Personal accident insurance (PAI) is offered to customers for accidental death and medical expenses. The coverage protects not only you but also your passengers during the duration of the rental period. Double-check if your personal car insurance policy already covers this—some do. Also, note that some health insurance policies cover personal accident insurance.
Personal Effects Coverage (PEC) or Personal Effects Protection (PEP)
Personal effects coverage (PEC) offers protection of your personal belongings while using the rented vehicle. Most major rental companies have a maximum coverage amount of $600 per person and a maximum coverage for all covered individuals of $1,800. This changes from state to state, so if you're interested in purchasing PEC, it's smart to ask the clerk about the maximum coverage in your area. 
Note that most personal renter's or home insurance policies already cover this. Just make sure to file a police report if items are stolen, and take photos of any damage that occurs. Keep in mind that you would still be responsible for paying your deductible, which, like LDW/CDW, may be less expensive through the car rental agency.
Additional Liability Insurance (ALI) or Liability Insurance Supplement (LIS) 
Additional liability insurance (ALI) provides additional protection for bodily injury, death, or property damage and increases the limit to $1 million. This would be used to cover any injury or damage to another person's property. 
Where PAI is designed to cover your personal injury, ALI would cover the costs of any injury you might cause to another party. It's essentially an umbrella policy meant to go over and above your liability coverage toward another person. Many personal insurance programs offer this built into their policies, but check beforehand to be sure. And again, watch those deductibles. 
Off-Roading and Dirt Roads
A rental shop's contract is voided the minute you violate any part of it. Most rental company contracts include clauses that prohibit the use of rental vehicles on unpaved roads—and that means many forest roads in national parks. 
If you ding up the SUV you rented by driving on an unpaved road, you'll have to pay out of pocket. Additionally, your personal insurance is not going to provide coverage if you're in violation of the rental contract. Plus, if your personal policy is for a small car, it may also exclude large vehicles, like trucks and SUVs. So the bottom line here is that no matter what insurnace you've signed up for, if you break the insurer's policy (be it the rental or your own), you won't find coverage.
Lead Photo: by Moyan Brenn
Trending on Outside Online