10 Tools for Getting Work Done on Long Plane Rides
Our favorite gadgets for turning your economy seat into a mobile office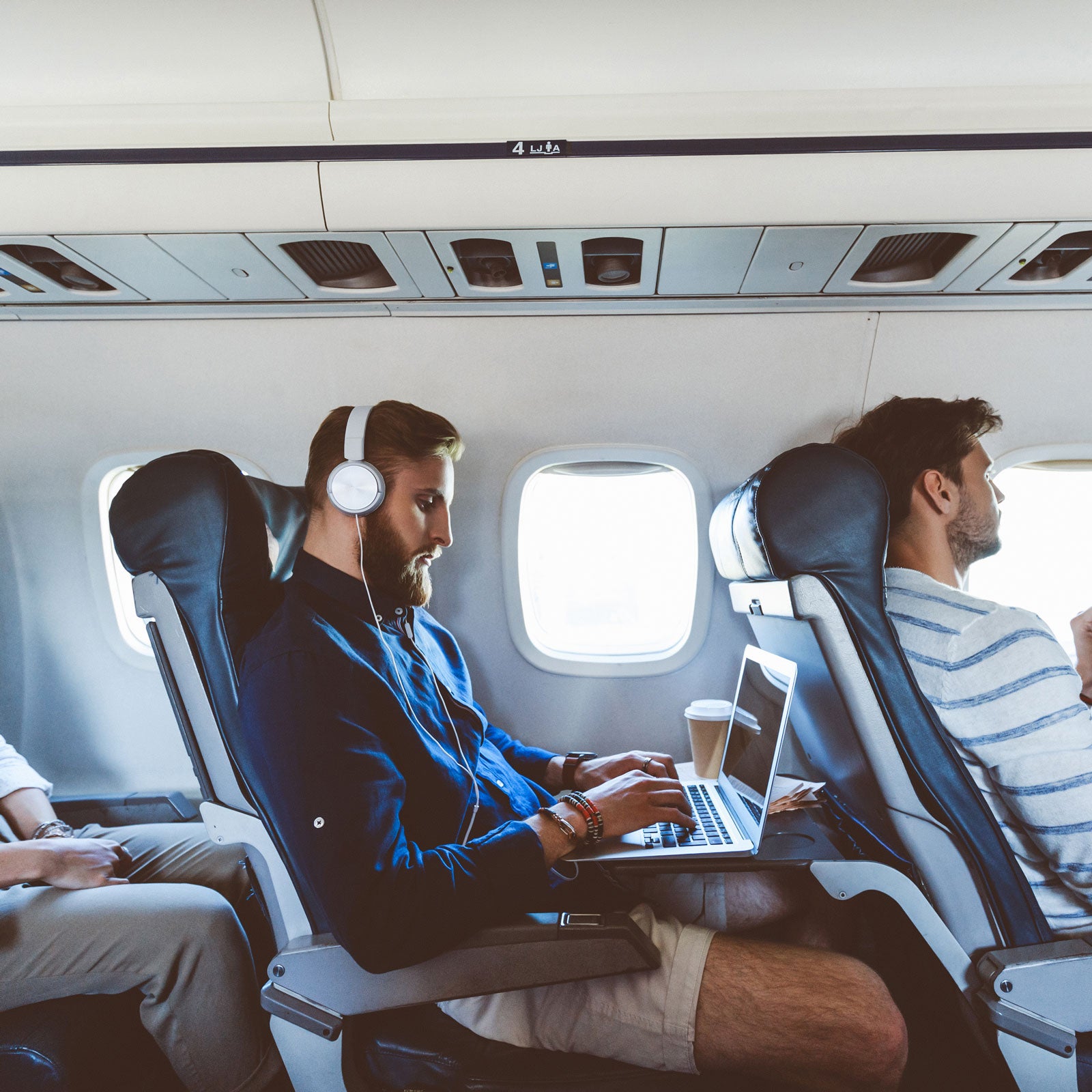 Heading out the door? Read this article on the new Outside+ app available now on iOS devices for members! Download the app.
There are two ways to think of your next flight. Either it's a great respite from never-ending push notifications and e-mail, or it's one big, noisy, very uncomfortable mobile office. I'm guessing that many of us think of it as the latter, given that millennials were just dubbed the burnout generation for our inability to leave work. If you have to, here's how to keep the iron in the fire after wheels up.
Plan Ahead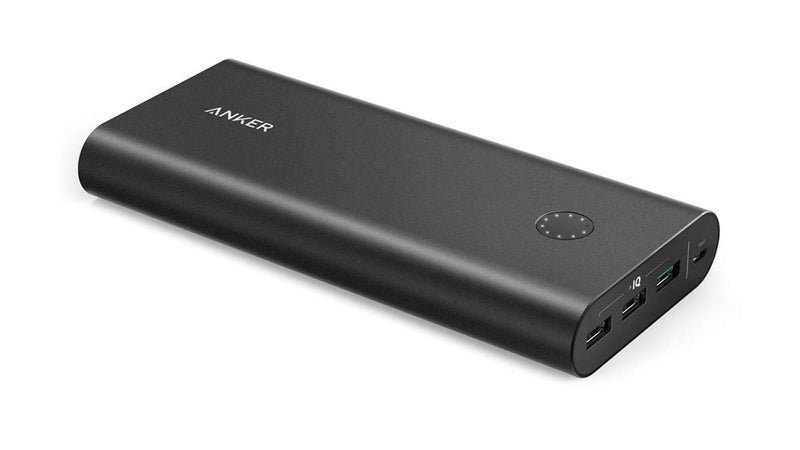 Anker PowerCore+ 26800 ($70)
Make sure you always have enough juice for all of your gadgets with this quick-charging external battery. It'll power your phone up to ten times and your MacBook up to three times on a single charge, so desperately searching your terminal for a free power outlet will be a thing of the past.
---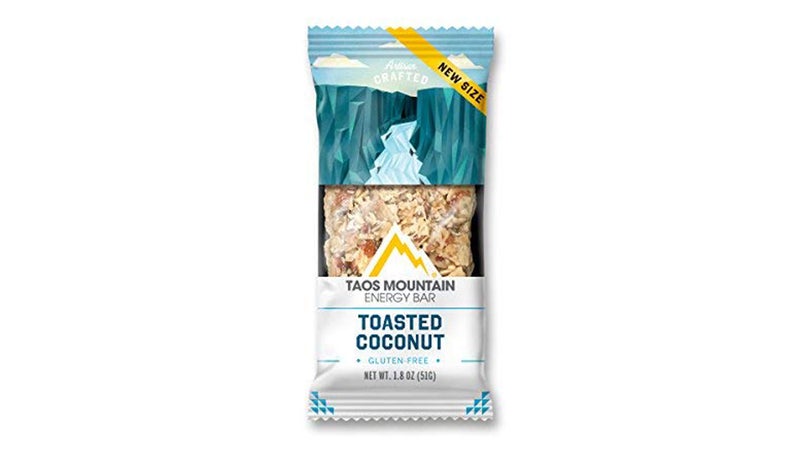 Taos Mountain Energy Bars ($28 for 12)
Hunger is the enemy of focus, so don't rely on airline peanuts or pretzels to keep you fueled. Taos Mountain makes some of the only energy bars I've had that don't actually taste like energy bars, and with almonds, coconut flakes, chia seeds, honey, and ground vanilla beans, its toasted coconut flavor is a personal favorite.
---
Google Drive
Betting on a plane's Wi-Fi is a recipe for disaster. Move anything you want to work on into Google Drive or Docs, and enable off-line access so you can edit freely without having to pay for spotty internet access. Plus, no Wi-Fi means it's easy to stay focused on what you need to get done instead of mindlessly scrolling through e-mail or Instagram.
---
Get Organized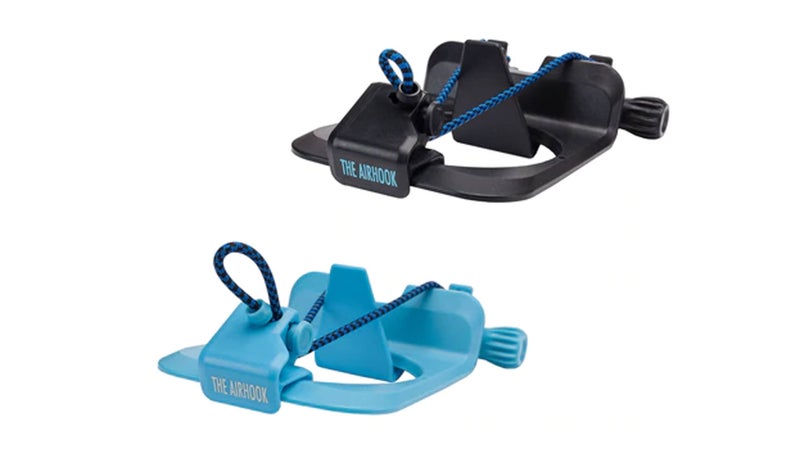 Airhook ($22)
Comfort is the key to being productive on a long flight, and for me that means legroom. The Airhook is the perfect solution—it hooks onto a closed tray table and holds a drink and your phone or tablet. That way you can stretch out and still have enough space to use your laptop where it was meant to be used: your lap.
---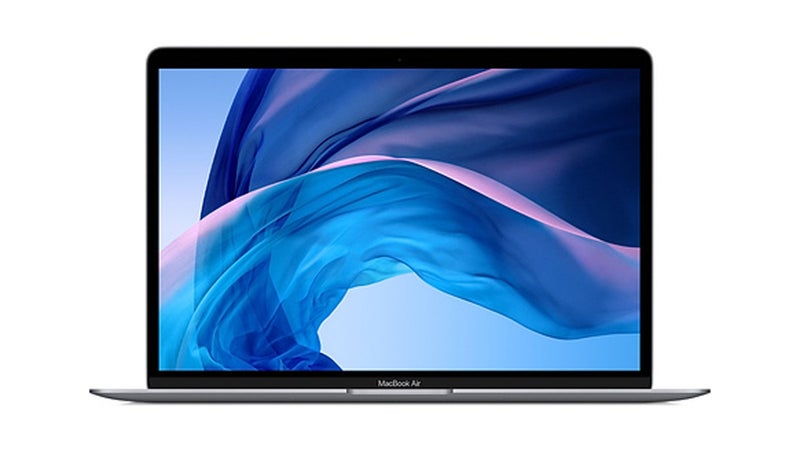 MacBook Air ($1,199)
To get any actual work done, you're going to need to move beyond your phone to a legitimate keyboard. But a bulky laptop takes up a lot of valuable tray-table real estate. Apple's latest MacBook Air has a price tag to match its name, but it's also just 15.6 millimeters thick and 13 inches wide. And at 2.75 pounds, it won't weigh you down as you trek around town.
---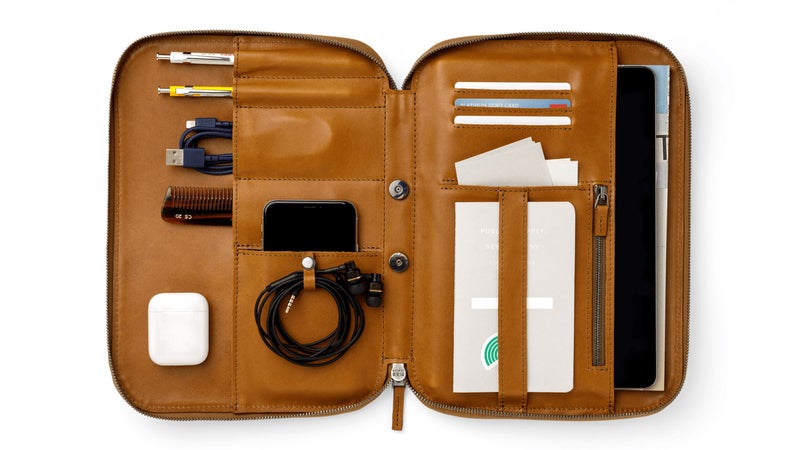 This Is Ground Mod Tablet 5 Organizer ($385)
From cords to flash drives to notepads, it's a lot easier to get your work done if you don't have to dig through your backpack—or worse yet, your carry-on—every time you need something. This high-end, stylish organizer has designated spots for everything from your passport to your AirPods, and you can customize the interior with one of several magnetic inserts, so you'll have everything exactly where you want it.
---
Minimize Distractions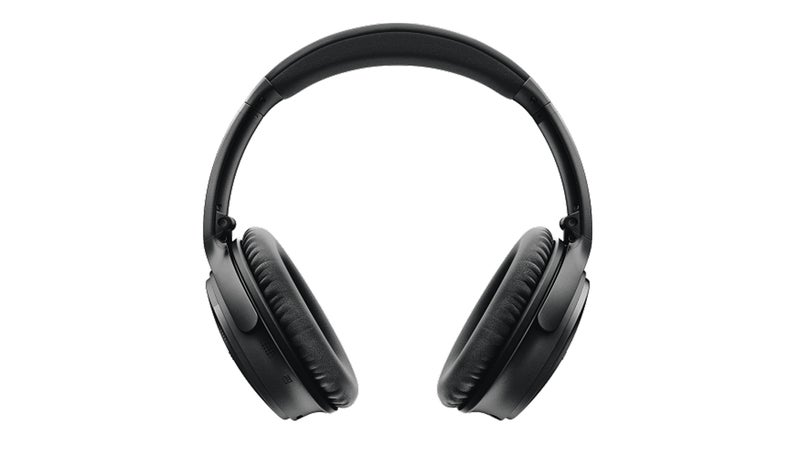 Bose Quiet Comfort 35 Wireless Headphones II ($350)
Push notifications and urgent e-mail might not be an issue after the cabin door closes, but the guy snoring two seats over certainly won't help you finish that report. Tune him out with these wireless headphones, which feature Bose's first-rate noise-cancellation technology, 20 hours of battery life, and Amazon Alexa or the Google Assistant built in.
---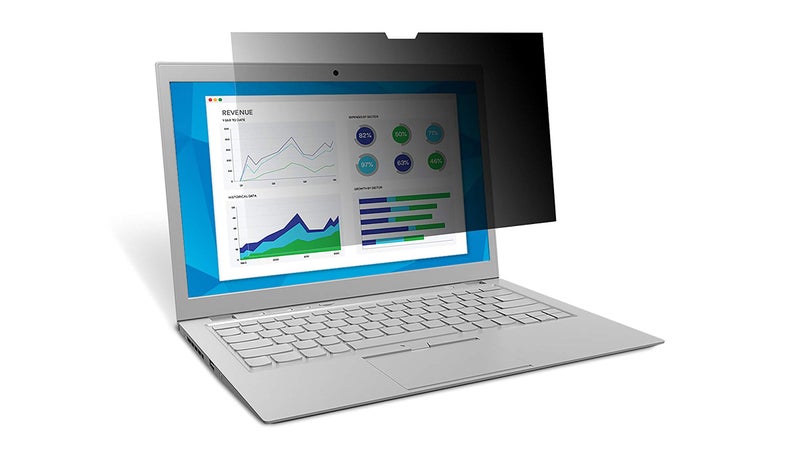 3M Privacy Filter ($29)
I do a lot of video editing for work, which tends to attract eyes on a plane. If you're working on anything confidential, or you don't want your seatmate leaning over your shoulder, a privacy filter like this one from 3M goes a long way toward making an airplane a more comfortable and secure place to work.
---
Go Analog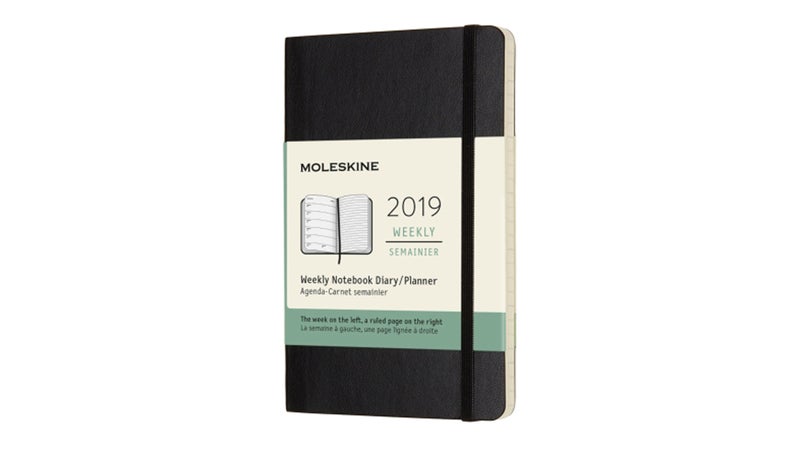 Moleskine 12-Month Weekly Notebook Planner ($18)
Depending on the length of your flight and the nature of your work, you might be better off keeping the electronics in your bag and using a pen and paper instead. I love Moleskine's 12-Month Weekly Notebook Planner because of its calendar and planning tools and the fact that there's still enough space on the adjoining pages for notes and massive to-do lists. Long plane rides are the perfect time to reevaluate the tasks on my list and plan longer-term projects.
---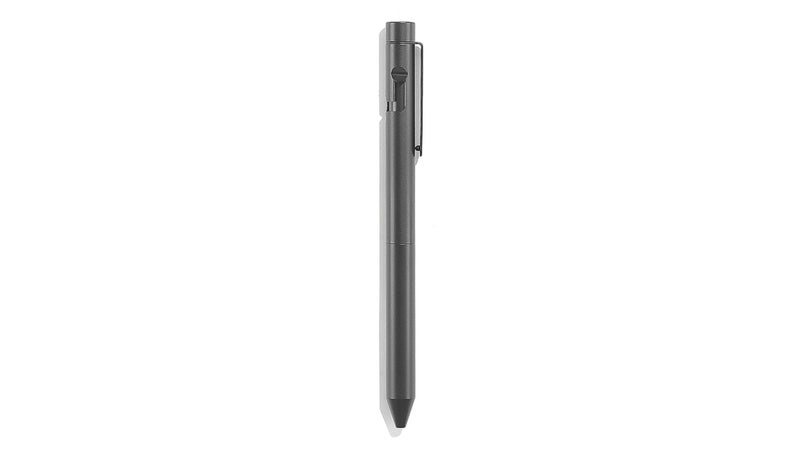 Inventory Bolt Action Pen ($80)
Normally, I prefer a number-two pencil for making notes, but that's not practical on a plane. Instead of annoying your neighbor with pencil shavings, invest in a high-quality pen like the Inventory Bolt Action. Made from raw brass stock with a bolt action click mechanize, you'll have it for decades.
Lead Photo: izusek/iStock