How This Nonprofit Employee Travels the World on $78K
A item-by-item budget breakdown showing how she prioritizes adventure above almost everything else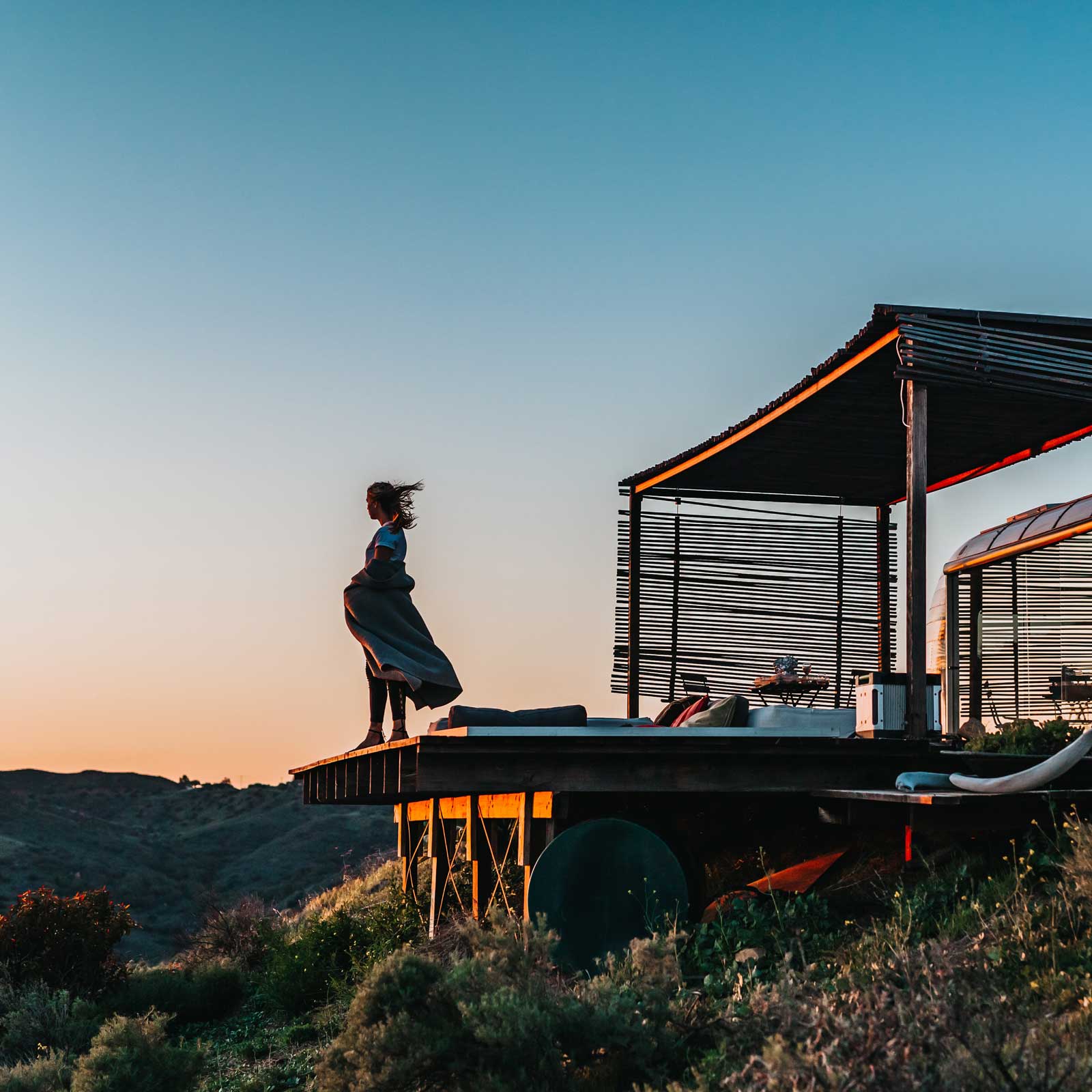 Heading out the door? Read this article on the new Outside+ app available now on iOS devices for members! Download the app.
Meet Sarah. Sarah is a 32-year-old Los Angeles resident who makes $78,000 per year working for a local nonprofit arts organization. She lives in an apartment that she rents with a friend and currently drives a ten-year-old Honda Accord so she can put most of her funds toward travel.
Here's how her monthly budget breaks down:
Income: $78,000 annual
Monthly income: $2,210 biweekly
Rent: $1,000
Student loan: $389
Credit card: $235
Utilities and phone: $195
Groceries: $240
Eating out: $200
Entertainment: $50
Yoga membership: $75
Car insurance: $75
Emergency savings: $100
Subscriptions: $25
Roth IRA: $150
Travel savings: $500 to $700
Excess: Approximately $1,000
Sarah loves to travel, and she tries to save as much as she can for that purpose in her Marcus high-yield savings account. Any excess goes into her emergency fund savings account or her Roth IRA (her employer doesn't offer a retirement account). We caught up with her last week to talk about her money-saving goals and strategies.
OUTSIDE: Why do you save?
SARAH: My goal is to visit every country at least once in my lifetime. I've already been to 15 countries since I graduated college, and my goal is to visit two new countries each year. I have three weeks off from work each year, and I really try to maximize my travel funds and squeeze out every last dollar that I can. Since I'm saving a nice amount of money every month to travel, I try to balance two trips a year. I'll go to a country like Italy that is a little bit more expensive, but then I'll combine it with a country like Ecuador or Vietnam where I can stretch my money.
Do you have any favorite travel hacks or money-saving tricks to stretch your travel dollars?
Oh, yes, for sure. I religiously use two travel apps: Skyscanner and Hopper. I can usually find the best flights, and I can set tracker notices that let me know when a flight is going on sale or discounted. I've also used Scott's Cheap Flights in the past. It's a membership service where I get emails that let me know when certain fares go on sale or have a price abnormality.
I booked my trip to Greece last year after I got an email from Scott's that had an irregular flight to Athens for under $500. In those moments, I just have to jump as long as I have vacation time still available.
I also took a trick from your playbook. I have the AAdvantage Citi credit card that I use when I fly (I try to fly American or one of their affiliates), so I don't have to pay for my bags because I always check a bag. I also have the Chase Sapphire Preferred card and charge every monthly expense so I can collect points. I use those points either for airfare, gift cards for restaurants, or hotel points, depending on where I'm going.
What are some other money goals that you're trying to achieve in the next few months?
Well, I want to pay off my student loans. I still owe about $22,500, and I've been looking at refinancing them so I can lower my interest rate. It's currently around 7.5 percent, which I think is a bit high. If I can pay those off in the next three years, I can devote more money to travel.
Lead Photo: Tyler Nix/Unsplash