How This Graphic Designer Travels the World on $50K
Tips (including how to make the most of the barter system) from a woman who makes below the average U.S. household income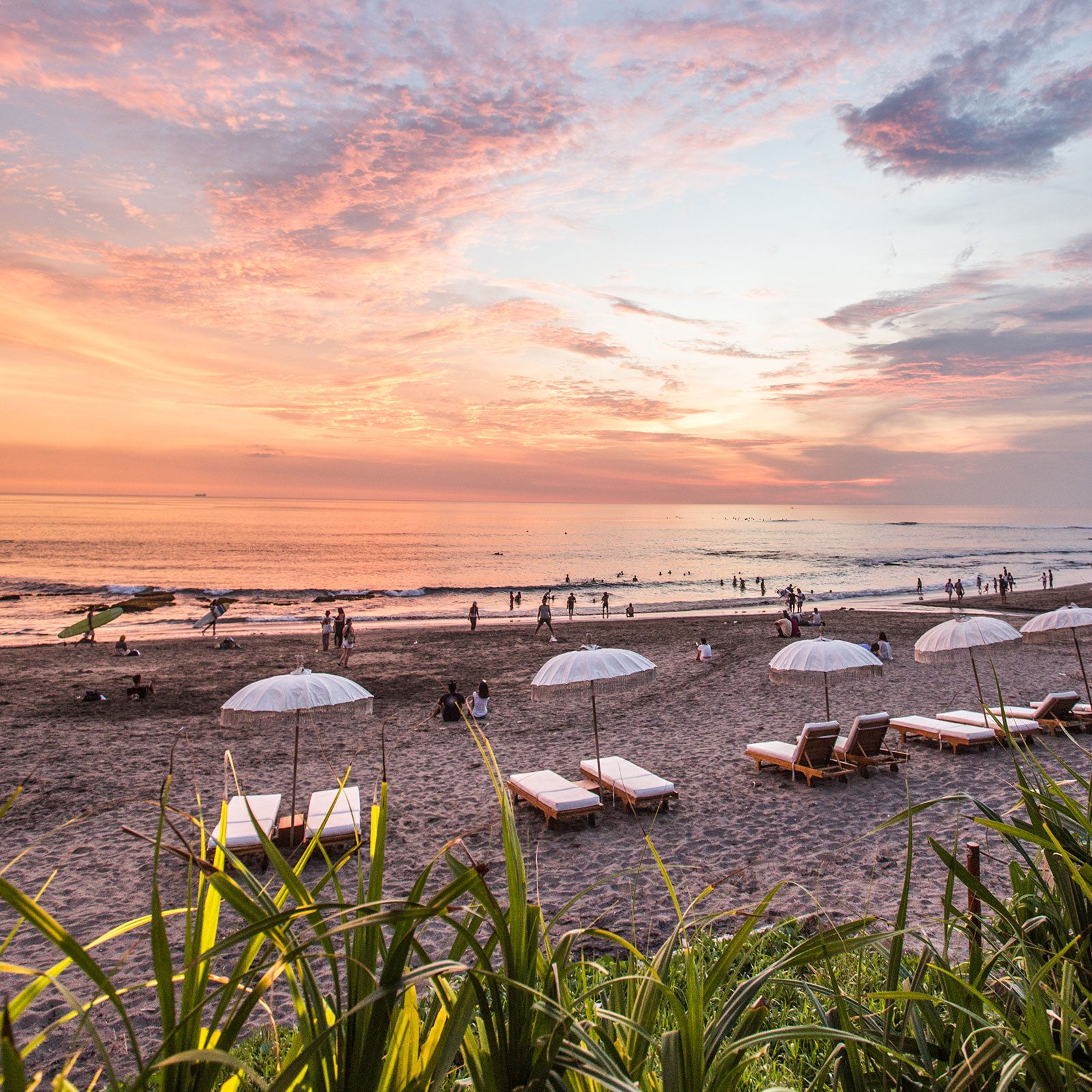 Heading out the door? Read this article on the new Outside+ app available now on iOS devices for members! Download the app.
A recent study found that 74 percent of Americans go into debt in order to travel. I'm not surprised; between the rising costs of airfare, eating out, and extracurricular adventure activities, it's easy to go over budget.
But what if you could trade your talents for travel around the world without shelling out your savings? That's part of the strategy Abbey Ley, 33, employs to visit international destinations like Switzerland, Bali, and Australia. A freelance graphic designer, illustrator, and animator, she makes around $50,000 per year, a good chunk of which goes toward taxes, retirement, student loans, and business expenses. A few years ago, Ley started using her talents to afford travel while staying within her strict budget. Here's what we all can learn from her process. 
Outside: How do you manage your freelance income and your savings?
Ley: I keep an active text document on my computer where I track my monthly bills and review it every few days. I have most of my monthly bills on auto-pay, so I never have to worry about late fees. For larger payments, like my student loans, I mark the withdrawal date in my calendar so I make sure to have enough funds in my account. In that same doc, I keep track of active clients and the amounts of projects affiliated with each one (when the deadline is and when I expect to be paid). To project monthly income, I total those up, but it often fluctuates; sometimes clients will put projects on hold or I'll receive payments later than expected. Since my income is so inconsistent, I keep an emergency fund in savings, where I accrue 2.2 percent interest as long as my balance is at least $2,000. This is the fund I typically draw from for my travel adventures.
How did you get started on your current career path?
Early on in my career, a few years after moving to New York City, I worked as the art director for Wanderlust, a series of yoga, wellness, and music festivals. The events take place at different mountain resorts across North America, and traveling was an incredible perk of the job for most of the staff. My job designing, though, didn't require me to work on-site at the events, so I had to get creative to make a case for my travel expenses to be covered. I took on the role of organizing teams of photographers at each event, took lots of photos myself, and helped run our social-media accounts. I didn't get paid extra for doing this work, but getting to travel made it worth it. These experiences solidified my love for travel, and I realized that working on the go with a laptop thrilled me much more than sitting in an office. A few years later, I saw a listing to intern abroad in Switzerland for three months as a designer, and I jumped at the opportunity. The pay was low, but I saw value in having flights and housing paid for. The hours were full-time, but I took on freelance projects alongside the job in order to fund adventure-filled weekend trips all around Europe.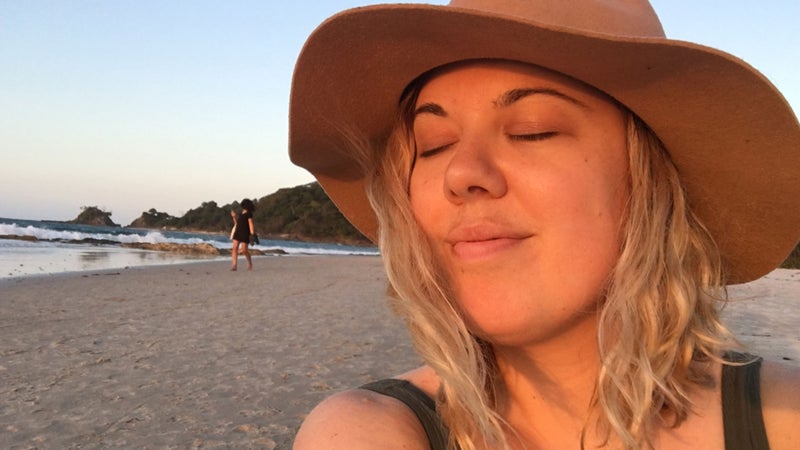 What money-saving tricks or tips did you use on your recent trip to Bali and Australia?
I originally planned the two-week trip to Bali because my friend owned a meditation and yoga-retreat center in Bali, and she let me stay there for free in return for branding and graphic-design help. I traveled in late January and February, which is the off-season, so flights were much cheaper than they would be in the summer. I also stayed with a friend in Brisbane, Australia, so that took care of lodging expenses. When I wasn't hosted, I booked lodging via Airbnb. Homestays in Bali are very affordable in comparison to the U.S., so I was able to stay in a few beautiful places for about $30 per night. Food is also pretty cheap (and delicious) in the country. 
Australia is more expensive, so while staying with my friend in Brisbane, I shopped at the farmers' market and grocery store and utilized his kitchen to cook meals instead of going out all the time. When I left Brisbane to explore Melbourne and Sydney on my own, I booked my own room in shared Airbnbs (and made some great new friends). I also stayed outside the central business district in areas that were less expensive. One money-saving idea that I decided to do a bit last-minute was to take an overnight train from Melbourne to Sydney, which saved me a night of lodging. Even though I didn't book a sleeper car, I was still able to get some decent shut-eye.
What tips would you offer someone who wants to figure out how to use their talents to trade for travel?
There are so many careers that can be done remotely and so many opportunities to travel for work. You probably have a skill or two that is worth value to someone else, if you think about it. Figure out what you'd most like to do, and research to find out all you can about it and the location you want to travel to. Reach out to people who are doing or have done what you want to do, and ask them questions. For women, there's a Facebook group called Girls Love Travel that has been a great resource for me.
Save up in preparation for your trip, especially if you are trading your services or volunteering in exchange for travel. When agreeing to trade or volunteer your time, be realistic about the duration of time you can commit to. If you're able to take on paid work while trading or volunteering, that will help. If not, look for opportunities that provide something of value to you (travel, housing, or meals).
Is there anything we can do from home to prepare for a long trip?
I always cancel subscriptions I don't use or can live without. Trim is a great mobile app to help with this. Before I go on vacation, I try to double down on the number of meals I make at home. (I always save a surprising amount of money not going to restaurants.) I try to do this on the road, too.  
Finally, I rent out my Brooklyn apartment on Airbnb while I'm gone, even if it's just for a couple weeks. For my Bali and Australia trips, I hired a friend who lived in my building to check on the place between guests. It took a good amount of communication and maintenance, but we figured it out in the end, and in addition to the extra income, I liked helping facilitate other people's travel.
Lead Photo: Cassie Gallegos/Unsplash