How to Pack a Carry-on for Long Trips
Packing light is all about mind over matter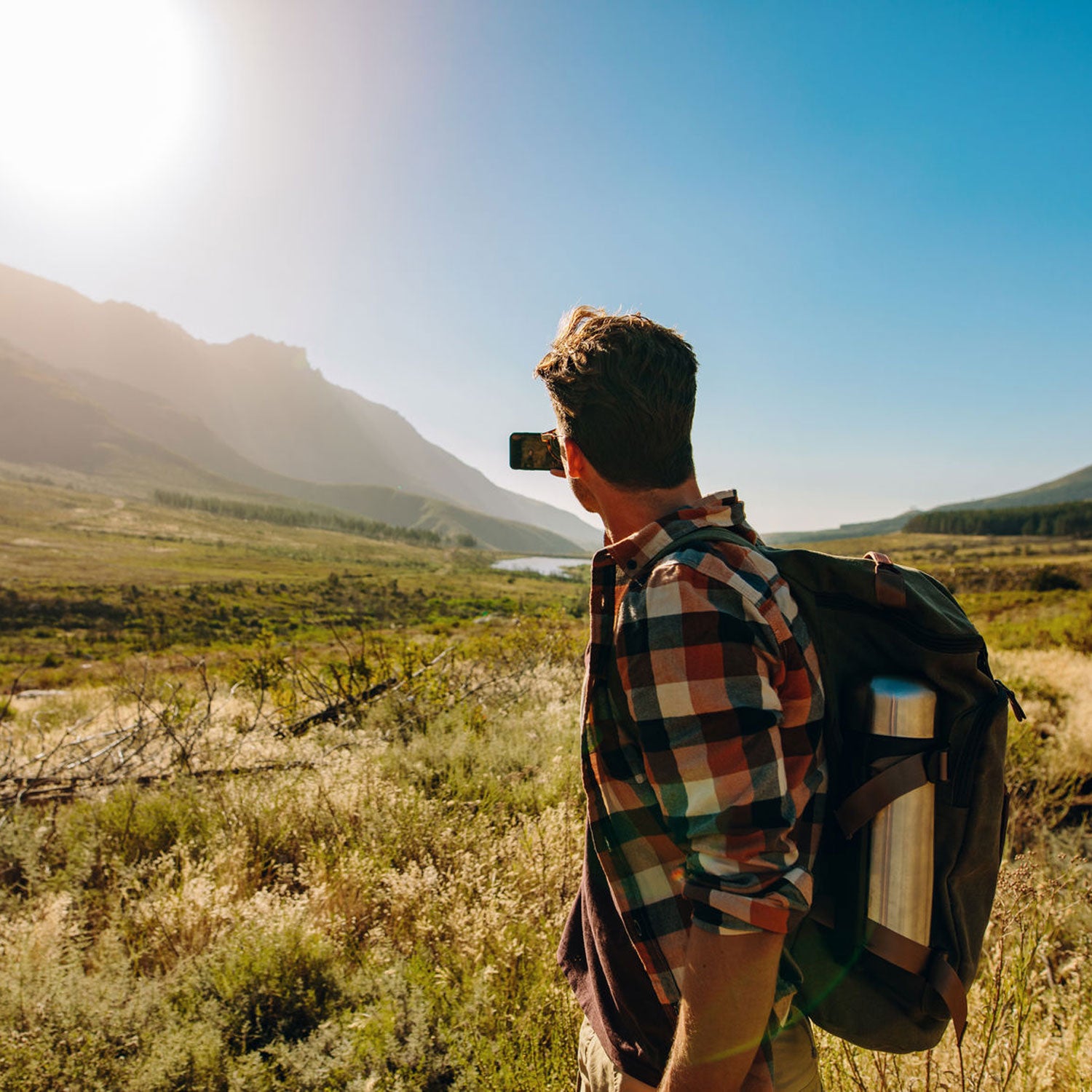 Heading out the door? Read this article on the new Outside+ app available now on iOS devices for members! Download the app.
Being a gearhead means I always want to bring all the bells and whistles. It also means I'm a chronic overpacker and pay more than my fair share of oversized bag fees. Thankfully, my wife is the exact opposite. When we decided to head to Europe for two weeks this summer, she informed me that I was allowed only a single carry on. I laughed, and then felt a cold chill as I realized she wasn't joking. To further complicate things, we wouldn't have access to a washer or dryer. But through a little research and a big shift in mindset, we made it happen. Here's how.
The Suitcase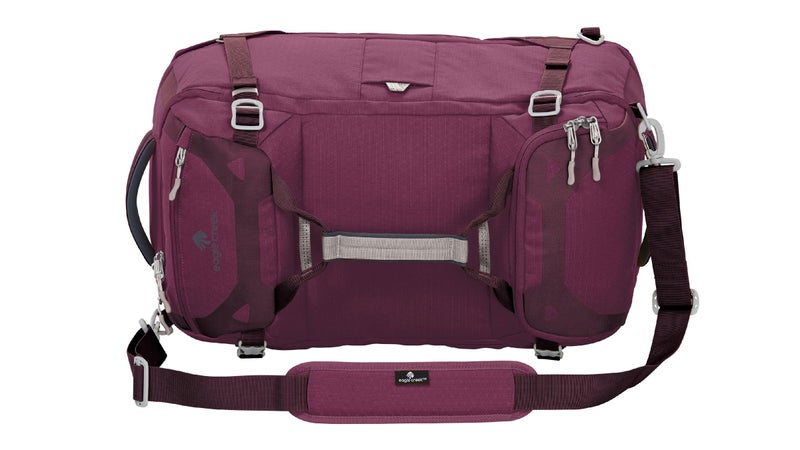 Eagle Creek Load Hauler Expandable ($129)
This duffel was the perfect bag for this trip. It's expandable, meaning you can give your kit some breathing room as you explore and then cinch it down to make sure it fits in the overhead bin for your flight home. It also has backpack straps that tuck away into a zippered pocket, an essential feature when you're hoofing it to a new city every couple days.
---
The Wardrobe
You can go full dirtbag and just wear the same thing every day, but if you want to look presentable, you should pack a capsule wardrobe. These minimalist clothing collections where everything matches so you can get by with just a few shirts, shorts, and other essentials are having a moment right now, and they're perfect for traveling light.
At its core, all you need to do is pick a color palette and then find a few essentials you love that work well together. For instance, I brought two button-downs, three T-shirts, one jacket, two pairs of shorts, and two pairs of pants—and rarely wore the same outfit twice. But when you're adventuring, it helps to focus on items that fill multiple roles and feature performance fabrics that will keep you dry and smell-free. Here are a few items from my bag that fit the bill.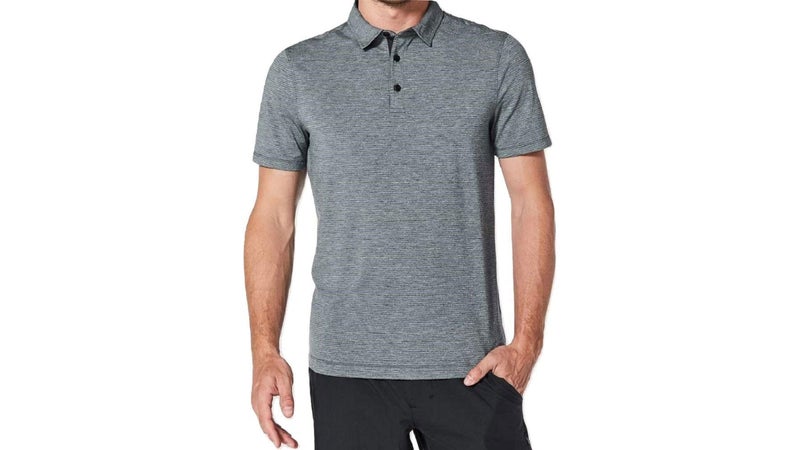 Lululemon Evolution Polo ($88)
I brought this shirt because I thought it looked great, but the sweat-wicking fabric kept me cool on hot days, and it's lined with silver to inhibit bacterial growth.
---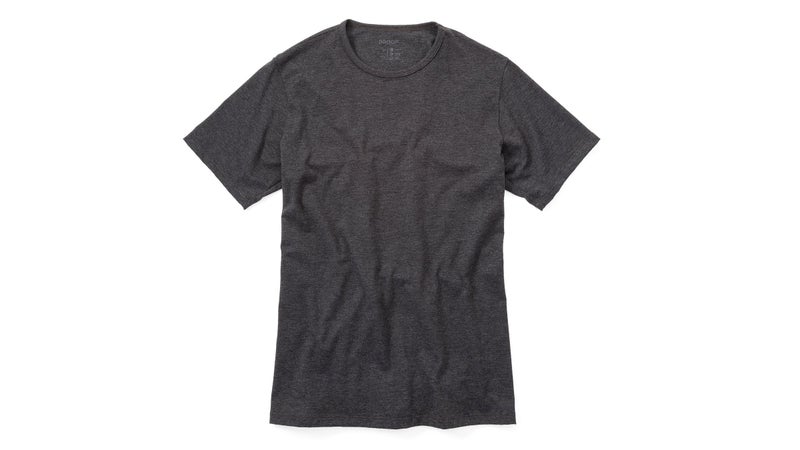 Huckberry Proof Passage Tee ($42)
Thanks to its quick-drying cotton blend and anti-odor treatment, I was able to wear this T-shirt over and over without any hint of smell.
---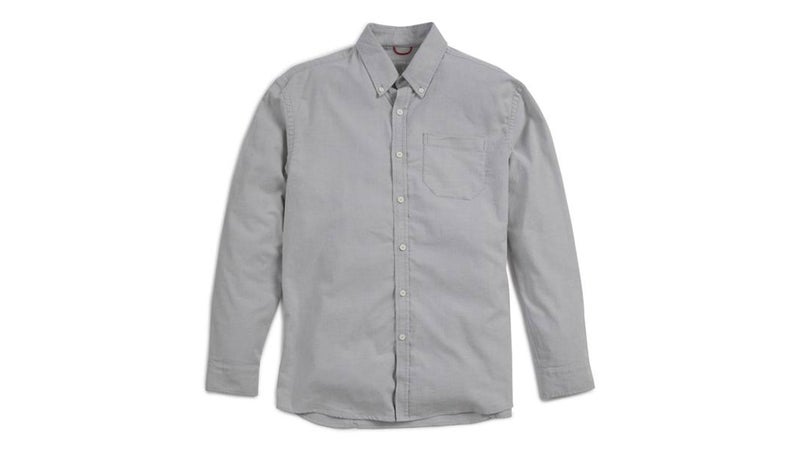 Western Rise X Cotton Stretch Oxford ($119)
Button-downs allowed me to layer different T-shirts underneath for more looks, and this version from Western Rise features a stretchy blend of cotton and nylon topped with a water-resistant coating that let me eke out a few extra wears.
---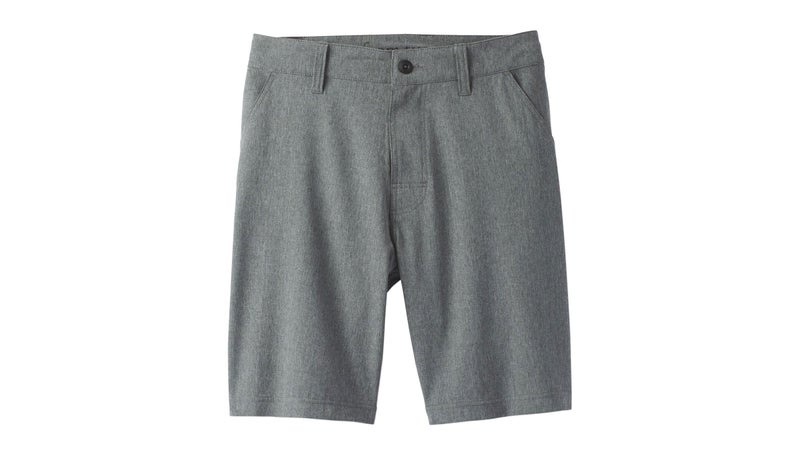 Prana Merrit Short ($69)
If you'll be near water on your trip, shorts that double as a swim trunks are a no-brainer. Prana's Merrit shorts are lightweight, durable enough for off-trail adventures, and dry impressively quick.
---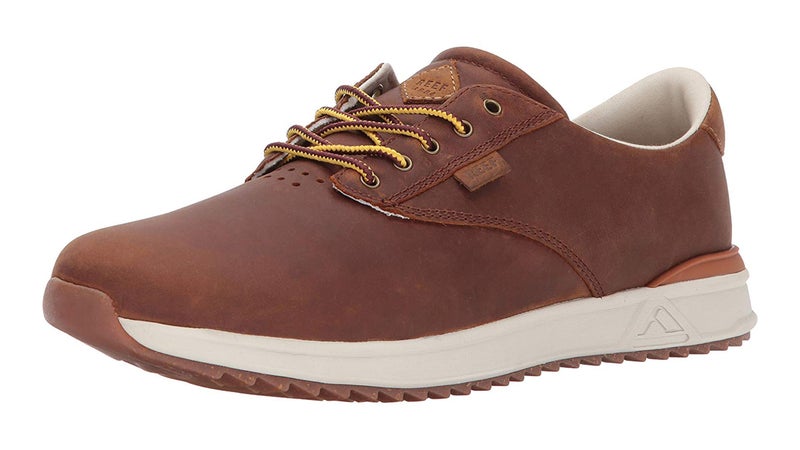 Reef Mission LE ($100)
Shoes take a up a lot of room in a suitcase, so the same principles of multiuse apply. These shoes are stout enough for light hiking but dress up easily for a night out. They're also incredibly comfortable. I wore them for two weeks straight with no complaints.
---
The Accessories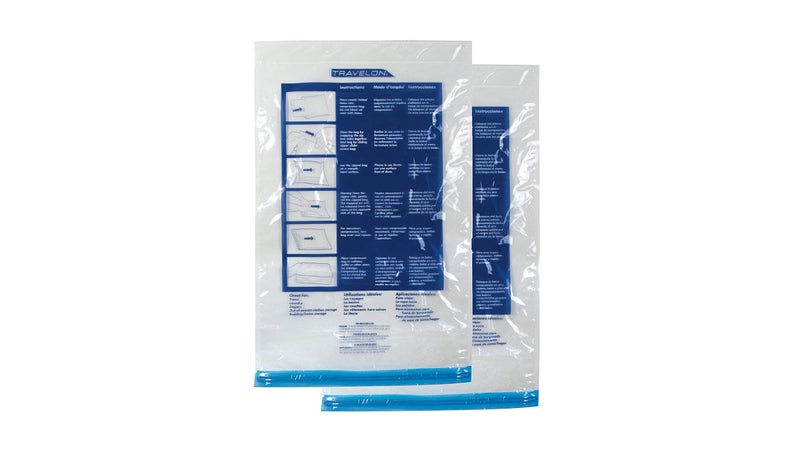 Travelon Compression Bag Family Pack in Clear ($18)
Compression bags are your friend. No matter how much of your wardrobe you cut out, these things will save you space. Plus, they make organizing and separating clean and dirty clothes a breeze.
---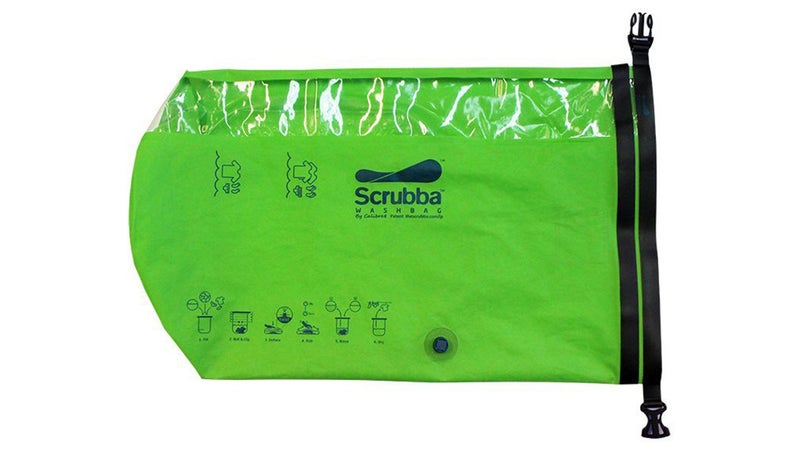 Scrubba Wash Bag ($55)
You can bring all the wool in the world, but if you're gone long enough, you'll eventually want to wash your clothes. The Scrubba Wash Bag is hell of a lot easier than cleaning your wardrobe in a tiny hotel room sink, and if you combine it some Tide Sink Packets and a retractable clothesline, you'll have the ultimate portable laundromat.
---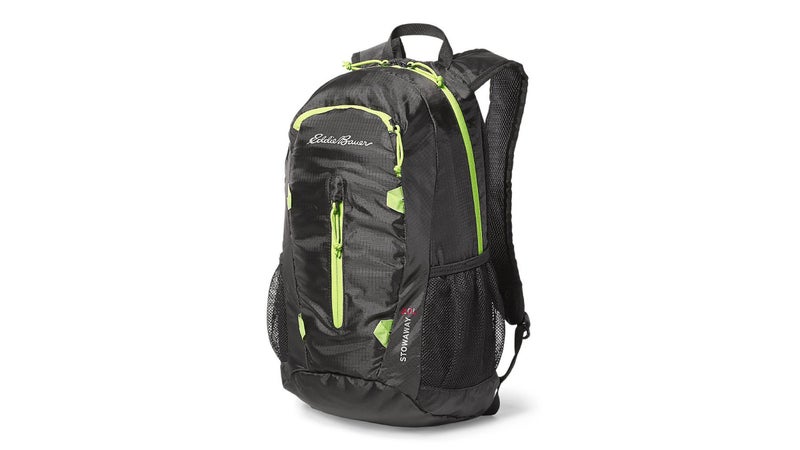 Eddie Bauer Stowaway Packable 20L Daypack ($20)
The Stowaway stuffs into its own pocket, letting you keep everything together in one carry-on for more legroom on the flight while still having a backpack for day trips once you get overseas.
Lead Photo: Jacob Ammentorp Lund/Stocksy