2019 Bucket List
How to Plan a Successful Road Trip
Whether you're going for a weekend, a week, or a month, there are some general rules to live by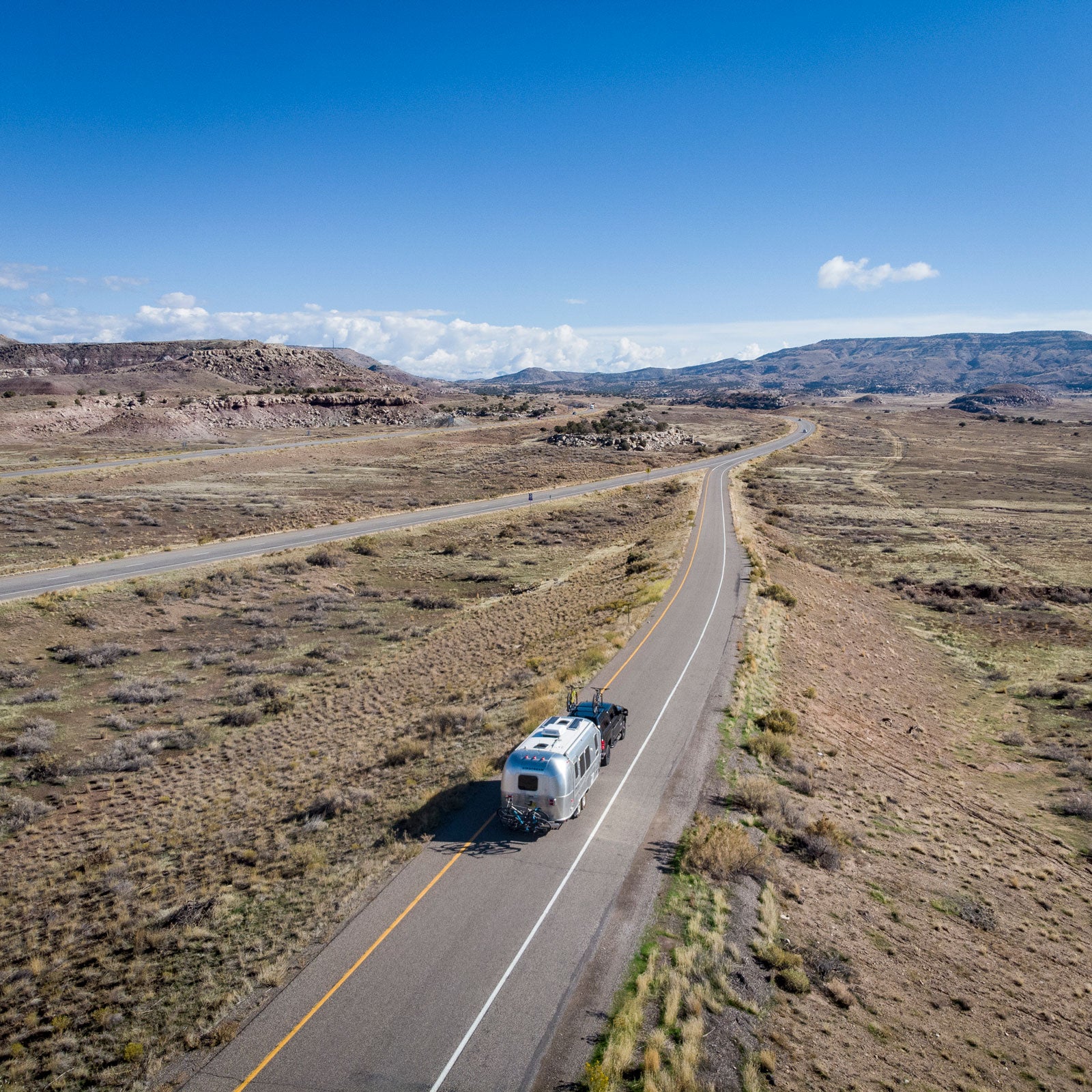 Heading out the door? Read this article on the new Outside+ app available now on iOS devices for members! Download the app.
One evening two decades ago, on a Thursday after work, a friend and I loaded our climbing gear and drove 17 hours from Boulder, Colorado, to Smith Rock, Oregon, where I'd always wanted to climb a classic test piece called Chain Reaction. We didn't arrive until 2 p.m. Friday and were too knackered to climb. That left a day and a half before we had to load up and return to Colorado in time for work Monday morning.
Though I sent the route, I don't consider that trip a success, other than the fact that we never fell asleep at the wheel. Sure, it lives on as a mythic tale in my personal narrative, but the rush added so much stress over succeeding that I didn't really enjoy the process. I barely remember the trip through the fog of sleep-deprived driving.
The moral of the story—other than youth often serves up more energy than good sense—is that a good road trip means more than just getting there and back. My wife, Jen, and I have been living on the road on and off for three years and have developed a dialed process for trip planning. Here's a primer.
Long Weekend
The three-day trip can be the trickiest to plan and execute, because time is short and overdoing it is tempting. If I have one piece of advice, it's that less is almost always more.
Pick a Destination That's Not Too Far
Obviously, an end goal will drive you, so pick somewhere you want to target. In general, Jen and I prefer to drive four hours or less in a day, six at the max. After that, you're getting into "more road time than sleep time" territory. This might seem limiting, but don't neglect nearby spots.
Plan for Two Nights in the Same Place
Sure, you can make a loop and see a couple places in one shot. But the setup and tear-down process is a drag and cuts out precious time for hiking, biking, boating, or just plain sitting.
Get Out the Maps
Once you know where you want to go, sit down with your favorite mapping software. We always start with Google Maps to get a baseline of distances and driving times. After that, we open the website AllStays. For short weekends, city and state parks and established camping areas are great options, because they allow you to roll up at a site, set up quickly, and get busy recreating. Reservation sites (if you can get them) remove the guesswork and wandering in search of that perfect spot. Still, we always consult OnX, our preferred map app, in case there's easy and stunning public access in the vicinity.
Stay Longer
One mistake I see so many people make is devoting the entire last day to getting home. Look, I get that there's a lot to do—unpacking, cleaning, getting ready for work the next day—but having invested all that time to drive and get away, you should make the most of it. Plan an activity for day three and stick to it. If you get home late, throw all your gear in a pile, or just leave it in the car. It will get put away eventually, and I promise you'll value another day outside more than you would spending half a day cleaning.
Long Week
Even though nine days—a full workweek and two weekends—seems like a ton of time, it's still easy to pack in too much travel and too many activities. Again, restraint will deliver higher-quality experiences in the outdoors and less time burning up the highway.
Pick Somewhere You've Always Wanted to Go
A weeklong trip should put you in range of some marquee destinations, but again, unless you want to spend half your time driving, rein in your aspirations (or consider flying). For us, 12 hours is acceptable proximity; less time is preferable. For instance, at 13 hours, Grand Teton National Park would be a good bet from our house in Santa Fe. Figuring six hours a day driving (plus stoppage), the trip to and from the Tetons will take four days total, leaving just five days on the ground, which will go quickly between biking, hiking, climbing, boating, and seeing friends. On the other hand, Guadalupe Mountains National Park is just six hours away, meaning only two days of driving round-trip and a lot more time for discovering things along the way.
Plan Your Route, Including Pit Stops
When planning long trips, I'll spend a lot more time with Google Maps for a macro view of towns, recreation sites, and parks we might want to visit en route. For that hypothetical Tetons trip, I see that Aspen, Colorado, is only 30 minutes out of the way. I've been wanting to climb in the Maroon Bells, so we decide to make it a halfway stopping point. On the way back, with just an hour more driving, we can stop in Durango and do one of my favorite bike rides.
Pick a Few Campsite Options
Assuming you haven't made reservations at national parks, which you often must do months in advance, you can use AllStays to scan for other parks and campgrounds. Jen and I generally prefer dry camping on public lands, so I normally spend more time on OnX looking for national forest and BLM land near our chosen destinations. Toggling the public/private land filters on and off makes it easy to find nearby swaths, after which I zoom in and use the app's aerial photography to scan forest roads for pullouts and campsites. I tend to flag three to five spots near a place so we have options if one is full when we arrive.
Don't Be Afraid of RV Parks
If we're going somewhere distant like the Tetons, without any aspirations to stop en route, we'll often book a cheap RV spot where we can roll in late, hook up for a night, and blaze at dawn. It makes stops quicker. We also sometimes just use interstate rest stops, which can be a bit ugly but will get you where you want to go faster.
Don't Pass by the Gems
Part of the appeal of driving somewhere you've never been is stopping in places along the way. Sure, the Tetons are the goal—but don't just motor past the local shop selling fresh tortillas, the restaurant advertising the country's best burgers, or the prettiest campsite you've ever seen. The Tetons will be there. Stop and enjoy the fruits of the route you've picked.
A Month or More
You have time—remember that. Pick a locale, something as big as half a state, then head that direction and plan as you go. With pervasive Wi-Fi and cell service these days, you'll never get completely lost or stuck, and, frankly, that's a real pity. Many of our most memorable experiences have been when we made an unexpected turn into a place we'd never heard of (like Window Rock Park on the Navajo Nation) or discovered a quiet corner on public lands between destinations (such as an open prairie on BLM land near Carlsbad, where we ended up staying two weeks because it was so serene). Part of the magic of living on the road is that you are no longer bound by the rigid schedule of home. Be flexible and enjoy it.
Lead Photo: Jen Judge