Sponsor Content: Pure Michigan
How to Explore Michigan Like a Local
Planning a trip to the Great Lakes? We tapped sustainable travel enthusiast Emily Kay for her tips on how to create an eco-minded itinerary for your next visit to Michigan.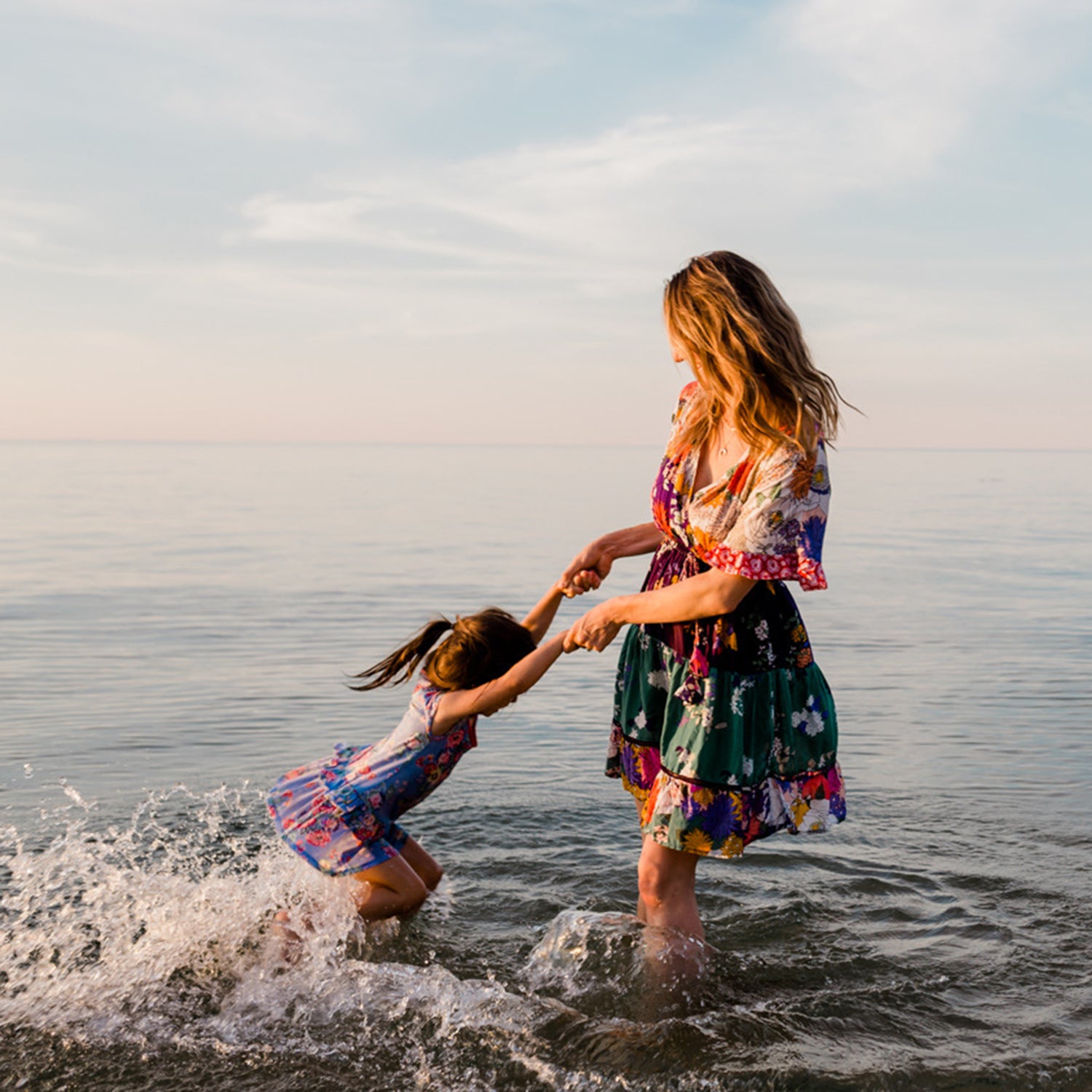 Emily Kay
Where can you find stunning coastline, charming shoreline towns, and a variety of restaurants serving up dishes with locally sourced ingredients? All signs point to Michigan—the perfect destination for sustainable adventure. To learn all about why eco-minded travelers will love this Midwest state, we tapped Michigan local and sustainable travel enthusiast Emily Kay.
Outside: What sets Michigan apart as a travel destination?
Emily Kay: One thing (among many) I love about Michigan is how versatile it is as a state. From lakes and sand dunes to vineyards and forests, there's an incredible amount of beauty and experiences to be had, no matter the season.
What are your favorite sustainable travel experiences in Michigan?
While "sustainable travel" can be a broad term, I like to keep in mind important elements such as supporting local businesses and the environment while visiting a destination. Below is a roundup of some of my favorite places and experiences that prioritize sustainability.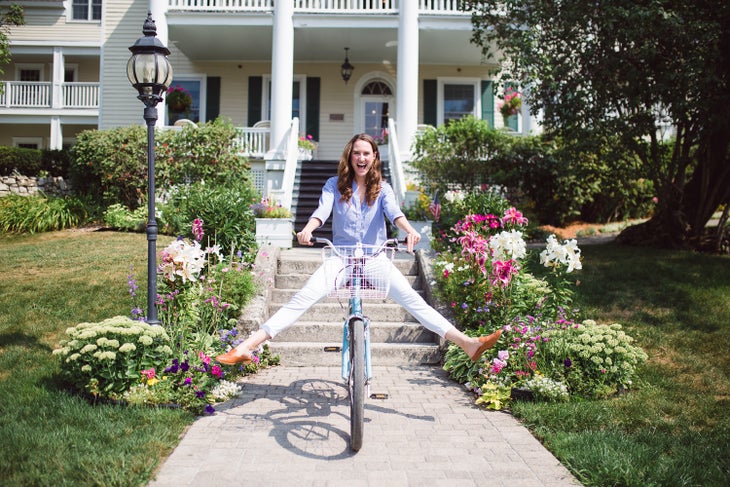 Mackinac Island:

An entire island with no cars where you get around via bicycles and horses? Not sure if modern travel can get more sustainable. Beyond that, Mackinac Island is such a unique place filled with charm. My favorite things to do are bike around the island and discover the many surprises like historic forts and natural monuments along the way, explore the Grand Hotel, admire the gorgeous colorful houses that look like they are straight out of a scene from Cape Cod, take a carriage ride, and eat lots of fudge.

Glamp at the Fields of Michigan:

If you want an all-inclusive experience that embraces life's simple pleasures, look no further than the

Fields of Michigan

. My husband and I spent a weekend there last summer for his birthday, and it was one of our all-time favorite Michigan experiences, which is saying a lot! We enjoyed a farm-to-table dinner where the chef served locally sourced food, rode bikes through blooming sunflowers into downtown South Haven, picked blueberries in their private field, and made s'mores by the campfire. Bonus: The tents have comfortable beds, private showers, and toilets. It was perfect.

Visit Coastal Towns:

Michigan's shoreline towns are perfect for walking and biking vacations, which is about as low impact as it gets. There are so many great towns filled with amazing shops, delicious restaurants, and things to do—I can't pick just one. A few of my favorites are Saugatuck, Holland, Grand Haven, Petoskey, Harbor Springs, Charlevoix, Leland, and Traverse City. Great plan: Try stopping at a few towns along M-22. 

Take In the Scenery:

No matter where you are in Michigan, there's always an outdoor adventure to be had. A few favorites include

Sleeping Bear Dunes National Lakeshore

and

Pictured Rocks National Lakeshore

, both stunning natural sites that are a must in terms of travel experiences. Another fun thing to do is take a road trip and tour the many

lighthouses

along the 3,200 miles of shoreline. 
What sustainable travel tips can you offer people who are visiting Michigan's lakes and woods?
Reduce, reuse, recycle—and pick up after yourself! Michigan is such a treasured place, and its natural beauty is truly so unique—not to mention our natural resources, such as fresh water, which are vital to the ecosystem. As someone who was born and raised here and who frequents the shores as much as possible, I've seen firsthand how factors like pollution can affect the lakes and land. For example, I've walked along Lake Michigan and picked up debris—things like straws, broken glass, containers, and more. It's quite heartbreaking but entirely preventable with effort from locals and visitors alike. I think we all need to be more mindful of the environment and how our actions play into it, traveling or not.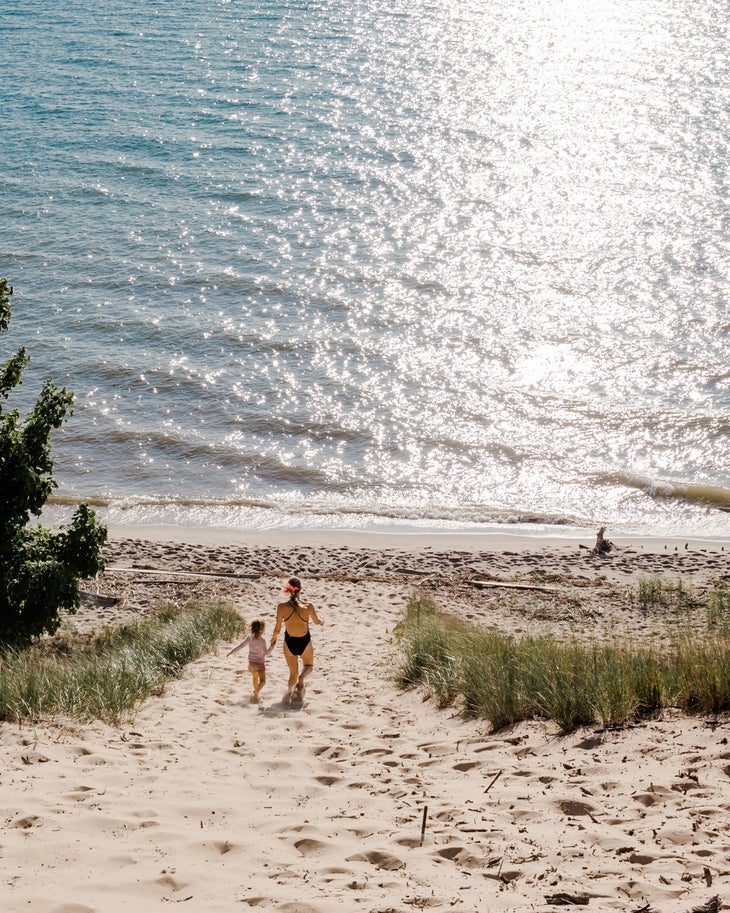 How do you enjoy Michigan's locally grown food?
I live in the metro Detroit area, and one of my all-time favorite restaurants near my hometown is Sylvan Table. The warm and inviting atmosphere is staged in a 300-year-old barn situated on acres of farmland, and the kitchen serves dishes made from local sources. I've never had a dish there that I haven't loved. 
In terms of experiences, a great way to enjoy local food is to embrace all that Michigan's seasons offer. In summer and fall, one thing my family and I always have on our bucket list is adventuring to local farms to handpick local fruit. My favorite fruits to pick are strawberries and blueberries; both make great homemade jams. 
Another way to embrace locally grown food is to frequent farmers markets. They're a huge part of Michigan culture, especially in the warmer months. One of the best I've been to while traveling is the Holland Farmers Market. Year-round, my favorite is the Eastern Market in Detroit, where you can get everything from local produce to Michigan-made goods. Our family loves a weekend morning where we get produce from the market, then enjoy brunch in the area afterward. It's the perfect outing for exploring the city.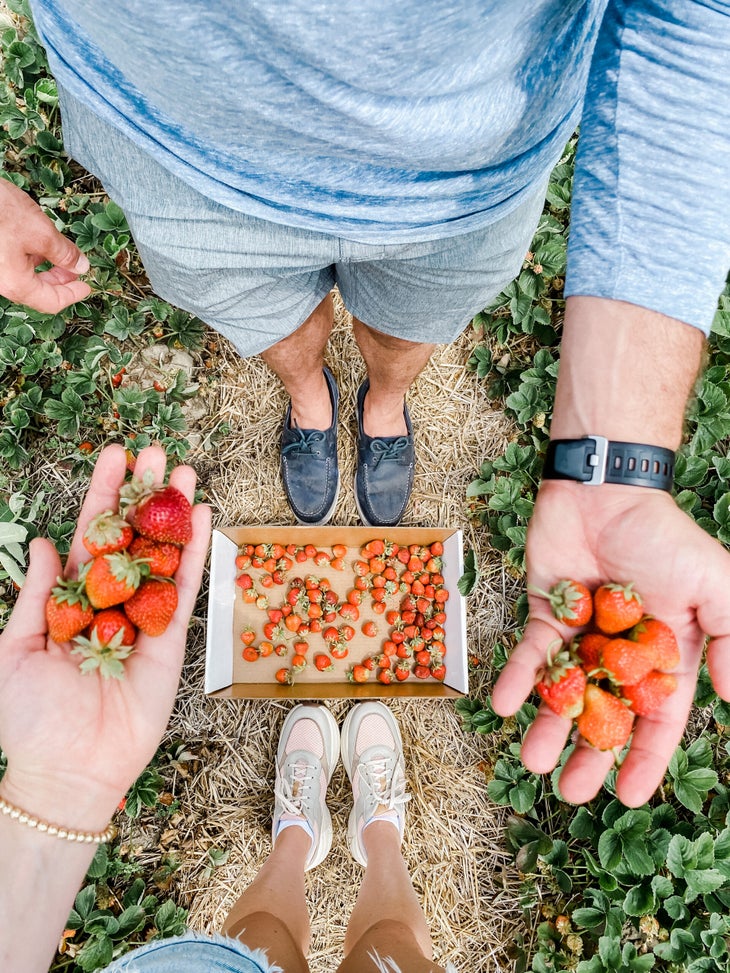 What are your favorite Michigan brands and artisans? 
I'd be remiss not to mention favorites like Shinola or Carhartt, which as brands embody the hardworking spirit of Detroit. But I also love smaller, mission-led brands like The Mitten State. The brand partners with organizations and institutions to raise money for higher education, food banks, community programs, parks, and natural resource conservation in Michigan. It's the perfect place to purchase Pure Michigan memorabilia for your friends, family, and yourself. 
In terms of artisans, a favorite of mine is Sweetwater Floral, founded by Kalin Sheick, a talented floral artist who has won awards for her designs. Her team recently opened a shop near Walloon Lake, which is on my list of places that I need to visit soon. 
One incredible resource is Michigan's Creative Coast, which is all about celebrating the state's immensely talented people.
And if you're interested in reading more about why I love this state, I've written a few personal blog posts about the topic:
Moving Back to Michigan: Two Years In, Why We Love This State
Why I Love Calling Michigan "Home"
---
The Michigan Economic Development Corporation is the state's marketing arm and lead advocate for business and community development with the focus on growing Michigan's economy. For more information on the MEDC and our initiatives, visit MichiganBusiness.org. For Pure Michigan tourism information, your trip begins at Michigan.org. Join the conversation on Facebook, Instagram, Pinterest, TikTok and Twitter.
Lead Photo: Emily Kay
Trending on Outside Online