Inside the Messed Up World of Airline Change Fees
Flying international? You could end up paying more than half the original price of the ticket if you have to reschedule. But one group is trying to change that. Here's why they won't succeed.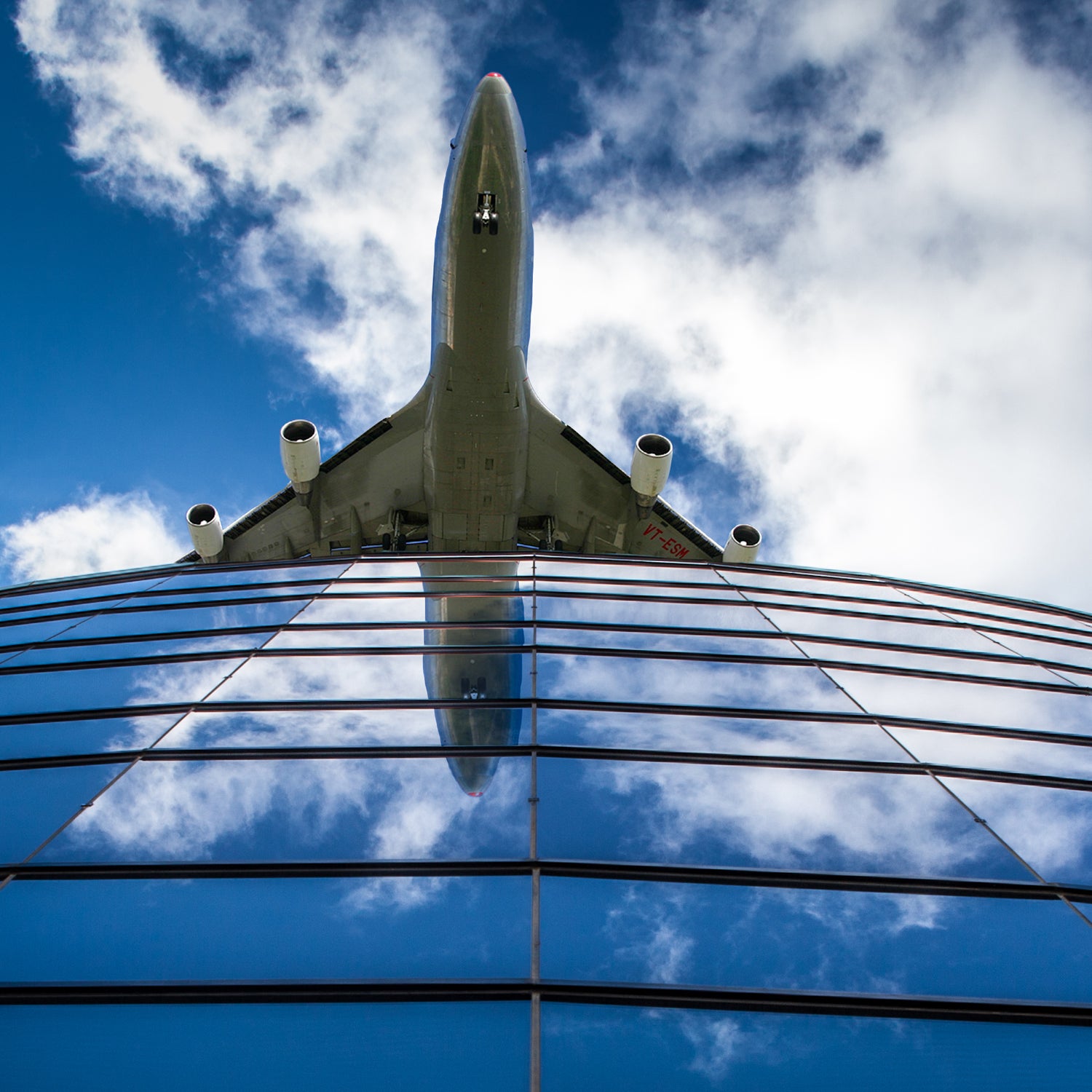 Heading out the door? Read this article on the new Outside+ app available now on iOS devices for members! Download the app.
When an unexpected delay caused Neil Saiki, a bicycle designer based in Santa Cruz, California, to miss his Delta flight from Zurich to San Francisco, he had no choice but to fork over $250 to change his ticket to the next morning—not to mention another $500 or so to cover the difference for the new fare.
Saiki's experience is typical. The fee that domestic carriers levy just to change an international flight can run as high as $750 (come on, U.S. Airways). But a passengers' rights group has submitted a petition to the Department of Transportation to cap the change fee that U.S. airlines can charge on an international flight at $100.
When the airline industry was deregulated in 1978, the DOT lost its authority to regulate fees and fares, but the agency's ability to regulate in the foreign market remained intact.
International change fees, according to Flyersrights.org president Paul Hudson, the group that submitted the proposal, typically don't reflect a "reasonable" cost associated with changing the ticket. According to aviation law that Congress revised in 1994, every airline is required to maintain "reasonable prices," including fares and charges for air transportation. Hudson says that based on the actual time and effort involved in changing a ticket, a reasonable fee is more like $40.
Exorbitant change fees are nothing more than another revenue stream. Not only that, but when a flight is changed, carriers are able to double-dip on fares.
The carriers' stance is that if passengers want to avoid change fees, they should purchase a refundable ticket. "Airline pricing is extremely transparent and customers are aware of what they are purchasing and at what price before they buy their air transportation," says Victoria Day, spokesperson for Airlines for America, the industry's largest trade organization.
Except that refundable tickets usually cost three times as much as a non-refundable ticket, putting them out of reach for many, especially families. And travel insurance, says Hudson, is so restrictive that most people's circumstances for changing a ticket are very rarely covered.
Day says that the change fees are "opportunity costs that airlines seek to recover. When someone books a reservation, the airline removes that seat from the inventory, and when that passenger seeks to change his reservation, the airline has to take into consideration both the ability to sell his original seat and calculate the impact and risk of potential revenue loss for that new seat."
Hudson, however, says exorbitant change fees are nothing more than another revenue stream. Not only that, but when a flight is changed, carriers are able to double-dip on fares: The passenger who rebooks his flight, in addition to paying the change fee, will almost always have to pay the difference for a much higher last-minute fare on the new flight. And the seat he vacates? It gets sold to the next guy for, you guessed it, a much higher rate. 
History isn't on the side of consumers on this issue: In 2012 the DOT declined to regulate change fees in response to a complaint brought by air-travel consumers rights advocate Donald Pevsner. (A DOT spokesperson declined to comment on the pending petition by Flyersrights.org.)
"Could the government step in? It could. Will it? No, and here's why," says Mary Schiavo, who served an embattled tenure as inspector general at the DOT from 1990 to 1996, and is now an aviation attorney. "The FAA has been extremely reluctant to regulate anything related to fares and amenities—look at how long it took to get the three-hour tarmac rule," referring to the 2009 policy that bars tarmac delays of more than three hours.
Schiavo, whose 1997 book Flying Blind, Flying Safe harshly criticized the FAA and airline industry, says that, like the tarmac rule (enacted after a series of incidents in which passengers were trapped inside planes on the tarmac for up to nine hours), change fees will only be regulated if enough egregious cases come to light.
"It's a good idea, but there's a lot more needed than that. There have been so many things over the years that people have thought it was time for the FAA to do partial re-regulation," says Schiavo. "I wish the FAA would act, but I doubt they will."
Trending on Outside Online