Lather, Rinse, Repeat
We've all got that buddy—the one who executes an epic ski or raft mission every year. Reader Keith Pearen is one of those guys. For the past 10 years, the 32-year-old Boulder, Colorado, aerospace engineer has been organizing trips for groups of up to 20 friends. Here's the formula he applies.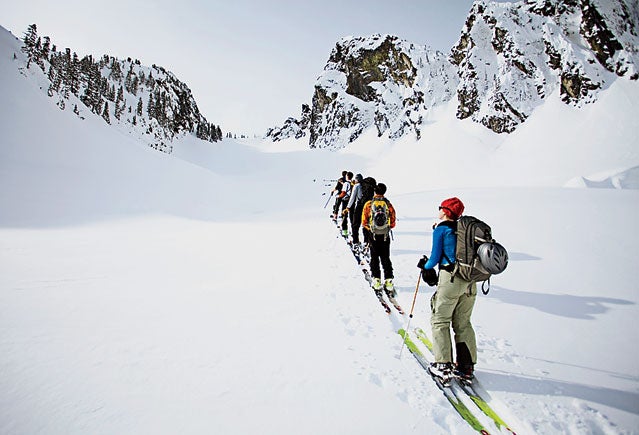 Heading out the door? Read this article on the new Outside+ app available now on iOS devices for members! Download the app.
Climbing trips are the easiest: all you have to do is drive out to the desert with ropes and food. Ski-hut trips are relatively simple, too. All the gear, shuttling, and logistics that go along with raft trips make them more challenging to organize. But they're also the most fun.
Plan at least six months in advance to be sure you can obtain permits and property bookings. If the activity is technical, make sure everyone has comparable skills.
Keep it small at first and let it grow organically. Email an invite to a core group and tell them to reserve spots with a check. Then open it to a wider group with each subsequent trip.
Reserve the same week every year.
One person needs to manage the money—Google Spreadsheets is a good tool. Plan for $15 per person per day for food.
Have fun—bring instruments or costumes. And whiskey.