Travel Advice
I've Got a Trip to Maui Planned. Should I Still Go?
While the west side and parts of the interior of the Hawaiian island struggle to recover from devastating wildfires, other areas are unaffected. Our Maui-based writer asked locals and business owners if they still want tourists.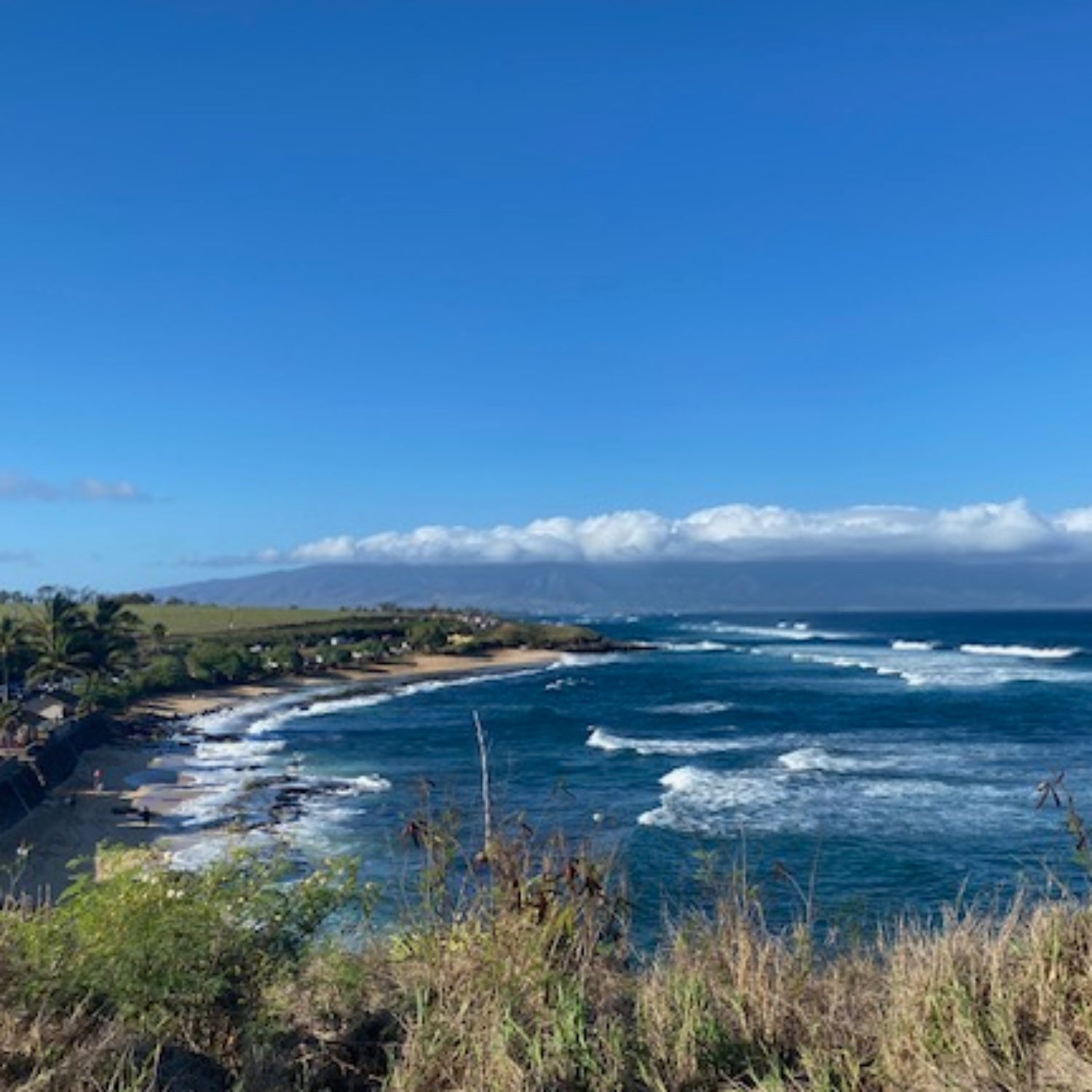 Jen Murphy
Heading out the door? Read this article on the new Outside+ app available now on iOS devices for members! Download the app.
Any number of concerns are on our radar as we plan our next trip, from serious issues like how destinations are working to mitigate tourists' environmental impact to inconveniences like months-long passport wait times. In this column, our travel expert addresses your questions about how to navigate the world. 
I'm supposed to go to Maui in a couple of weeks for a long-planned vacation. I love the island and don't want to add to the suffering or be disrespectful by showing up after the fires. But I also know that businesses probably need tourism dollars more than ever right now. Should I still go? —A Concerned Traveler
I understand how you feel. I've lived between Maui's North Shore and the upcountry town of Haiku off and on for ten years. I flew out the day before the wildfires took place for a work trip. Sadly, many of my friends were gravely affected, losing homes and businesses.
I asked some of my local acquaintances for their thoughts on traveling to Maui at this time.
Dustin Tester, the owner of Maui Surfer Girls, did a roll call of her employees last week to make sure they had all survived the island's catastrophic wildfires. Her surf school and the majority of her 12 instructors are based out of Lahaina, the historic town on the west coast that was turned to ashes. While seven of her employees lost their homes, they're all safe, albeit coping with serious trauma. The surf's schools cabins where they hold camps, located outside of Lahaina at Olowalu Point, survived. The company's Toyota Tundra and the dozen boards it transports were incinerated.
One employee barely escaped the flames on Lahaina's Front Street with their ten-month-old and six-year-old. Another hunkered down in a car for 17 hours in a cement parking structure in a local outlet mall. "Every instructor has a harrowing story," says Tester, who created a GoFundMe page for her staff.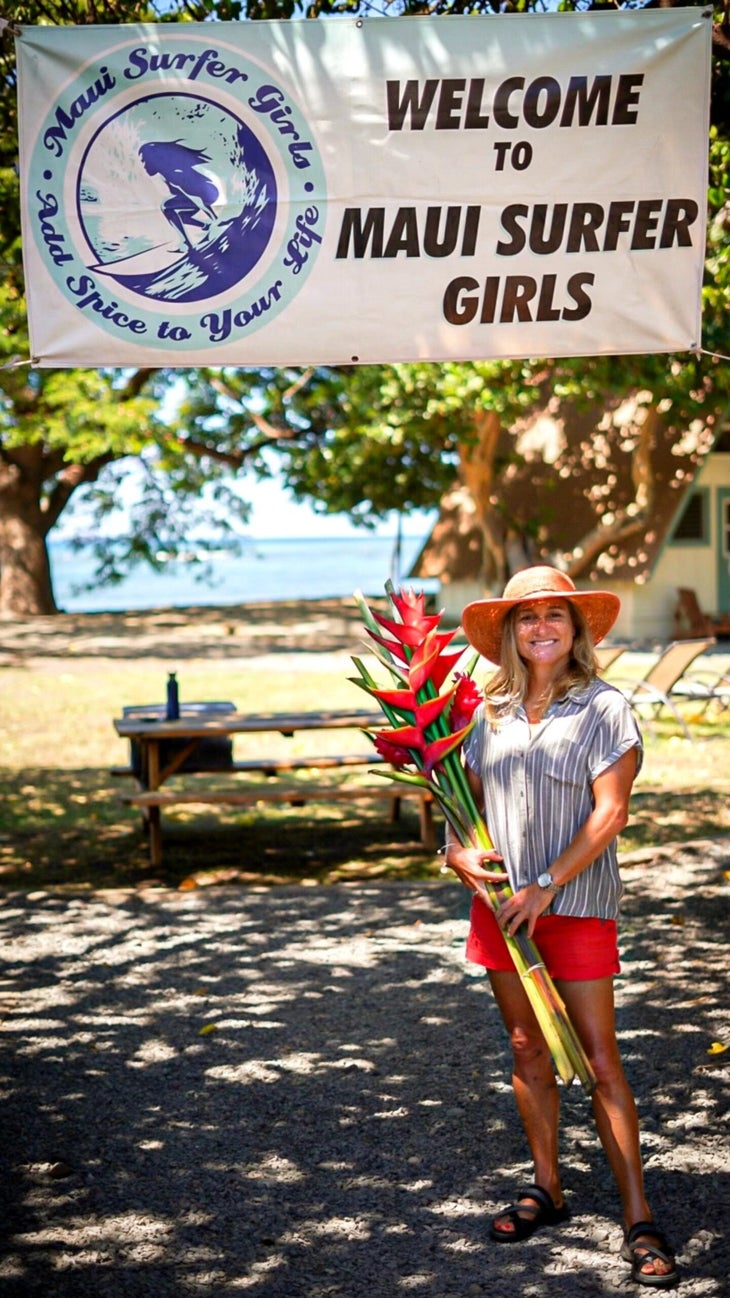 The blaze that destroyed Lahaina, once the capital of the Hawaiian Kingdom, is now the deadliest U.S. wildfire in over a century. It has thus far claimed more than 100 lives, a number that is expected to rise with 1,300 people still missing, warned Hawaii governor Josh Green.
Survivors are just beginning to feel the effects of the disaster, the cause of which is still being determined. Upcountry Maui, an area on the western slopes of Haleakala that includes the towns of Makawao and Kula, is still battling fires; 19 homes there have already been reported destroyed.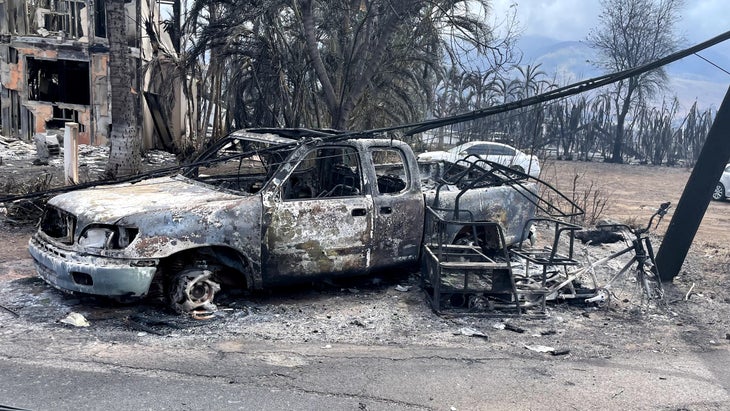 While saving lives and recovery efforts in the Lahaina area are still of the utmost importance at this time, some tourists with plans to travel to Maui are asking if it's okay to visit other parts of the island right now. I also know from reporting a story that disastrous events like this can result in many local companies going out of business because of the huge drop in tourism dollars from canceled trips.
Tester acknowledges that it's still a fluid situation on the west side of the island at this time but told me: "We want and need tourists going forward. By coming, you'd be providing a livelihood for my instructors and other local businesses, and I'm thinking of ways that visitors can give back when they come to a surf camp in the future."
Should You Travel to Maui Right Now? It Depends on Who You Talk To.
And also where you want to go. In his latest emergency proclamation, Governor Green urged travelers to postpone all nonessential travel to West Maui, which includes the popular resort spots of Napili, Kaanapali, Kapalua, and Lahaina, so that resources there can be used to help residents recover. As for other parts of the island, messaging has been mixed.
On August 12, the Hawaii Tourism Authority suggested that tourists should only refrain from visiting West Maui. "Maui is not closed," Maui County mayor Richard Bissen said at a press conference over the weekend. "Many of our residents make their living off of tourism."
The airport has remained open the entire time and major airlines are still flying to the island.
Other native Hawaiians, like musician Paula Fuga and actor Jason Momoa, feel differently and have used social media to urge tourists to cancel their trips. "Our community needs time to heal, drive, and restore," posted Momoa.
Cole Millington, a Lahaina resident who lost his home and business, has been gobsmacked seeing tour boats holding snorkel tours on the island's west side days after bodies burned in those waters. "It's not the tourists' fault," he told me. "But it underscores a pathetic divide between people who live here and tourists who think Maui is Disneyland. We ask that people give us time before we have to put on an aloha smile and be at your service."
Tester understands both points of view. Most surf schools on West Maui were destroyed, and surf breaks like Breakwall in Lahaina won't be accessible for a long time. Authorities are also still evaluating the extent of environmental damage. Maui Surfer Girls typically operates just south of Lahaina, at Ukumehame Beach Park. This area isn't considered a disaster zone, yet the beach can't be reached due to road blocks.
"Right now we've decided to close," Tester says. "If the roads reopen, we could technically hold lessons, but there's a lot of politics around that." She also noted that instructors have told her they'd rather be helping with recovery efforts than working. She doesn't foresee reopening until Thanksgiving.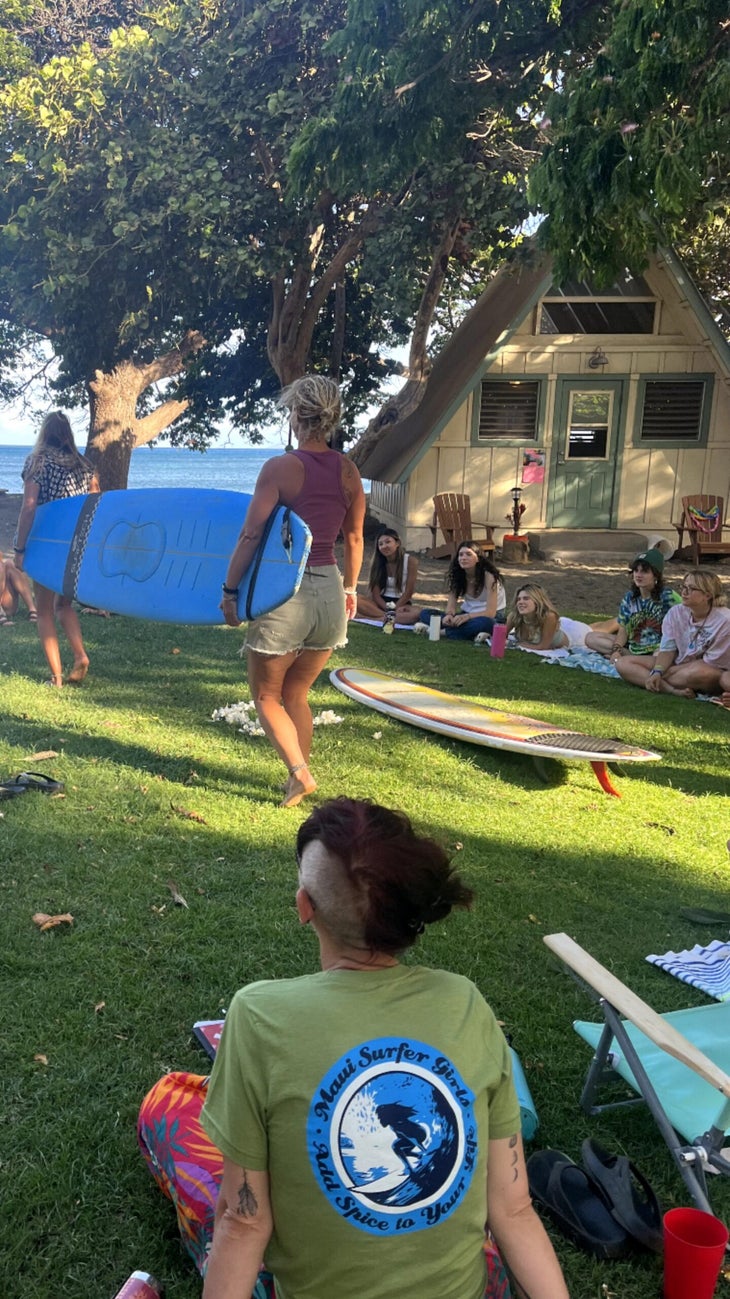 Tester surfed in Kihei, on the island's south side, a few days ago, where she says it felt like business as usual. "So many tourists were taking surf lessons two days after the fires," she says. "It felt greedy and insensitive, but I get it. Surf schools have families and need to survive. This is high season."
How Is Tourism Being Affected on Maui After the Fires?
The repercussions of the fires on the island's tourism industry have already started to be felt, leaving many local business owners reeling from flashbacks reminiscent of the  pandemic shutdown. More than 11,000 people—most of them visitors—have flown off the island since the fires began. Airlines like Southwest and American, have issued travel vouchers and waived change fees for flights to Maui through August 31. The number of airline passengers to Maui on Sunday was down nearly 81 percent compared to this time last year, according to the Hawaii Department of Business, Economic Development and Tourism.
Hotels in West Maui have temporarily stopped accepting bookings on future reservations so they can house employees, evacuees, and first responders. Vacation rental owners in west-side towns have also been encouraged to make accommodations available to the displaced. Hotel operator Hilton Worldwide Holdings, which has 23 hotels throughout Hawaii, said it was waiving cancellation penalties for those traveling to, from, or through all of the islands until the end of the month.
Airbnb owners across Maui have reported receiving cancellations through March 2024. Amy Varain, who owns an Airbnb in the upcountry town of Haiku, which was not affected by the fires, says guests booked to stay at her property even as late as December have called to cancel based on the destruction they're seeing on the news.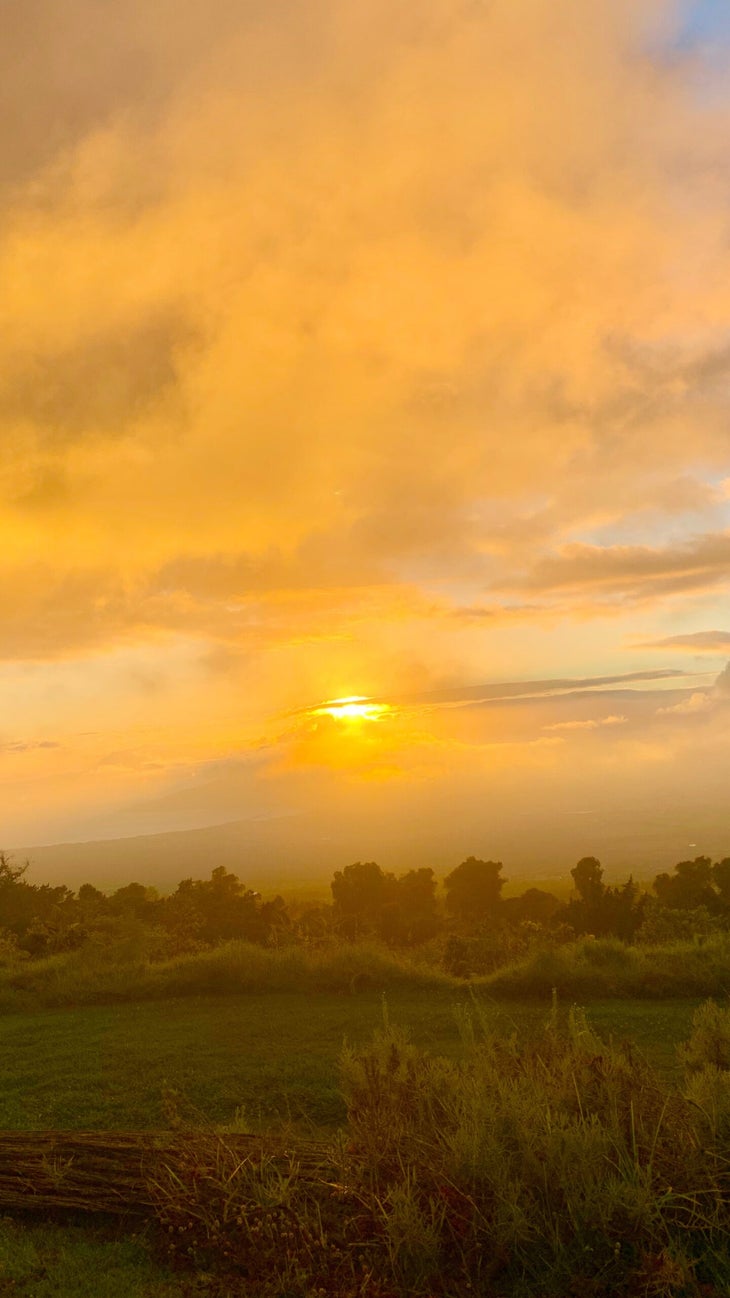 "I completely understand that reaction," Varain says. "All you see if you search online is everything about the fires, and no one talks about how this is concentrated on one part of the island. Our island is 100 percent tourism driven. Without visitors our whole island will suffer. The rest of the island still needs their kind support and visits." She has been trying to educate guests by posting on social media to remind them how much of Maui has been unaffected by the fires.
Brett Sheerin, owner of Maui True North, a kitesurf and surf school, says people who have lost their jobs are desperately calling him to see if he needs instructors. Like Tester, he typically teaches surf lessons in West Maui and worries that the water is now toxic. He doesn't have enough business to bring on new hires though, and currently can only operate kitesurfing lessons on another side of the island.
"Everyone here already works two or three jobs," he says. "I call it the Maui hustle. I have money saved, my house did not burn, and I could last six months to a year if I don't make another dime, but a lot of people are going to have to leave the island if we don't have tourism jobs."
How to Be a Conscientious Visitor if You Go to Maui Right Now
If you are planning to visit Maui in the coming months, do so with compassion and aloha. Many residents have lost loved ones, homes, and businesses. Be sensitive to what they are going through. "I'm telling friends to think of this as our 9/11," says Sheerin.
West Maui is off limits and will likely remain so until the end of the year, according to officials. But other parts of the island, including Hana, Wailea, and Paia, depend on tourism dollars.
If you're inclined to volunteer, several organizations, like Maui Humane Society and Maui Food Bank, welcome visitors' time and energy. Caitlin Carroll, who works for the Pacific Whale Foundation and lost her Lahaina home, says: "Anyone who comes should be prepared to put their boots on and help."
Maui Rapid Response, a citizen disaster response team, is looking to assign volunteers to appropriate work that matches their skill sets. Jobs include food distribution, tree cutting and clearing, and clean-up efforts.
And it almost goes without saying that if and when you visit Maui, put your tourism dollars toward local businesses wherever you are.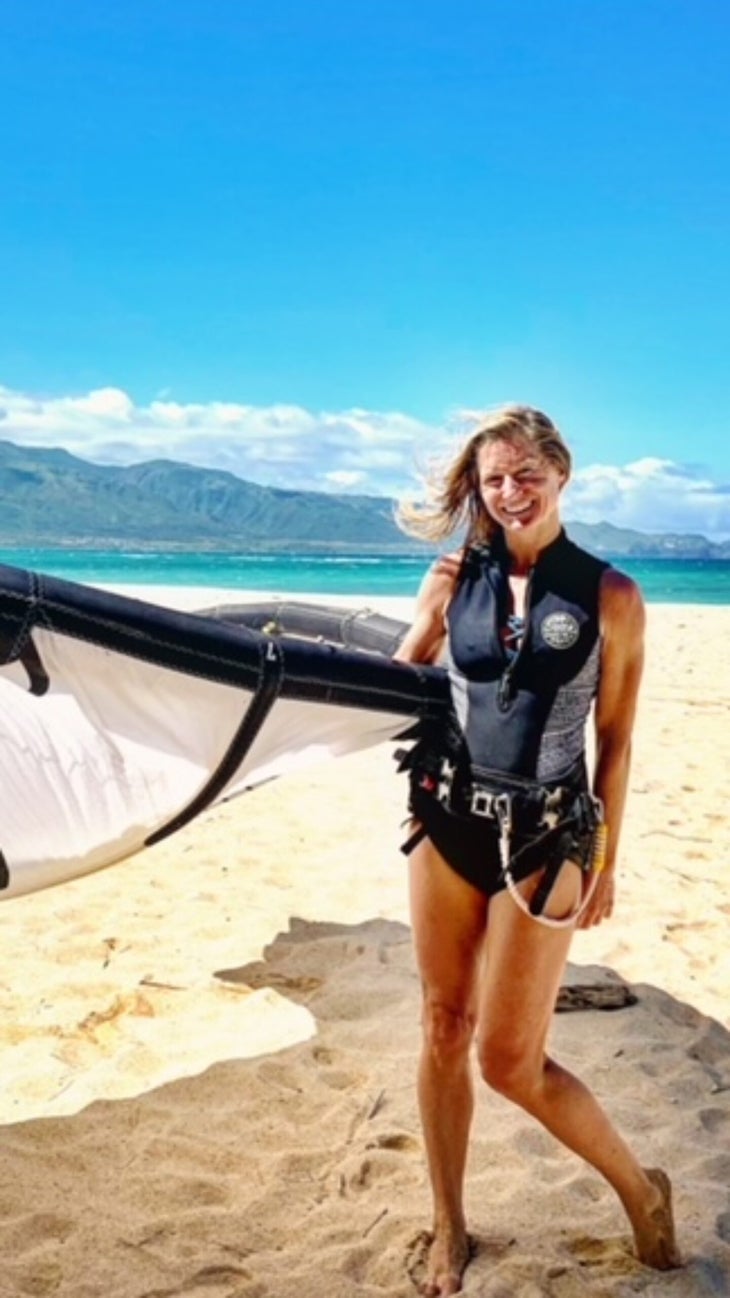 Jen Murphy is an Outside correspondent who has lived part-time on Maui's North Shore and upcountry for over a decade. Among other stories, she writes a travel advice column for Outside. She has been deeply saddened to see so many parts of the island suffer but inspired by the community's resiliency and islanders' unwavering support for each other.
Lead Photo: Jen Murphy
Trending on Outside Online