Meet America's Newest National Parks
The National Park Service turns 100 in 2016, but this year is shaping up to be one of its most celebrated mile markers in recent memory.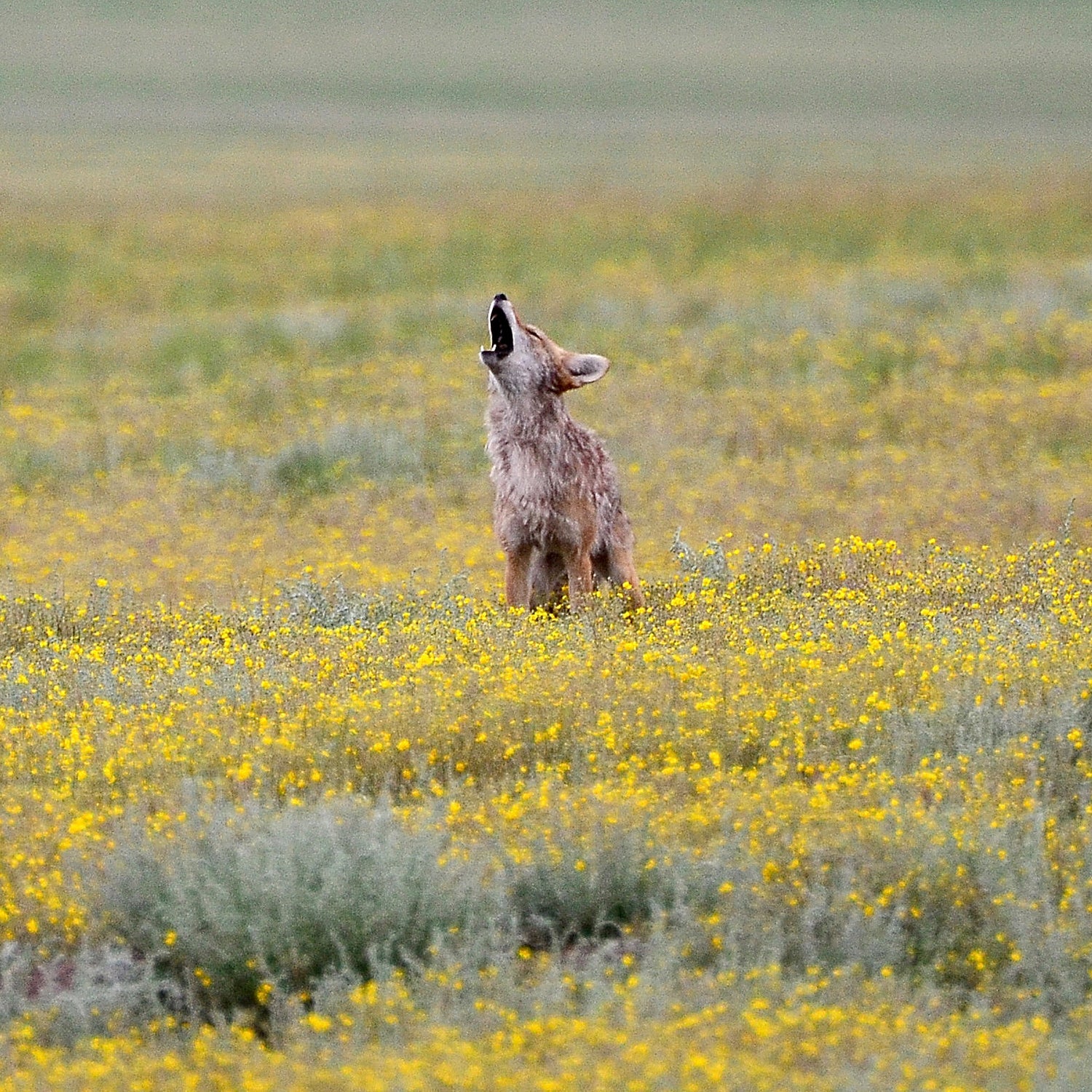 Heading out the door? Read this article on the new Outside+ app available now on iOS devices for members! Download the app.
Good news for anyone who loves high-heart-rate recreation, brilliant scenery, and a little bit of history—The National Park Service is starting 2015 off by establishing seven new national parks in eight different states and the District of Columbia. They include a supervolcano popular with cross-country skiers, a fossil-laden desert on the outskirts of Las Vegas, and a historic river corridor home to one of New England's most scenic bi-state greenways.
This brings the total number of national park units to 405 and will add 250,000 acres of protected wilderness area. Before President Obama signed the defense bill on December 19, 2014 (which created the parks) the last time that the NPS expanded this much was when President Carter signed the National Parks and Recreation Act of 1978 (Carter's act created 1,974,005 acres of protected wilderness).
While these parks are new to the National Parks Service, they have long been overseen by either public agencies or private organizations. The change will be seen in the financial muscle and higher profile the NPS brings. After 99 years, the NPS has the skill and monetary resources to make places accessible to more people. That means these once quaint parks will soon be drawing more visitors, and building an infrastructure to welcome them.
A good thing? That depends on who you ask. Opponents balk at increased entrance fees and regulations that limit activities such as camping, climbing, and hunting, but proponents praise job creation and local economic development that occur when the NPS takes over.
For some of the new national parks, the road ahead is extra-long. The World War I Memorial in Pershing Park in Washington, D.C. can't be built until a design is chosen. Coltsville National Historical Park in Hartford, Connecticut, is dependent upon land acquisitions.
Perhaps the longest road ahead belongs to the Manhattan Project National Park which is awaiting land acquisitions in three non-contiguous states. This park will be co-managed by the Department of Energy and established in New Mexico, Tennessee, and Washington at sites where the atomic bomb was developed. 
Highlighted here are three of the newest national parks you can go to right now and bag a quality adventure. 
---
Valles Caldera National Preserve, New Mexico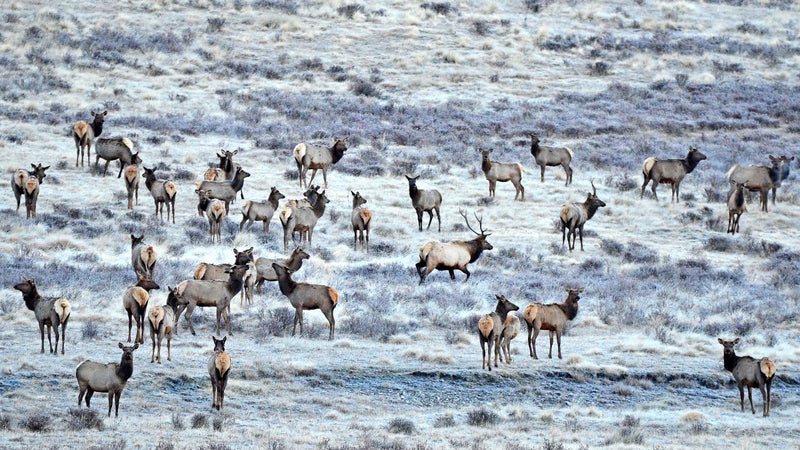 Nordic Skiing, Hiking, Mountain Biking, Fly Fishing
The volcanic explosion that formed this 12-mile-wide caldera occurred more than 1.2 million years ago and was 2,000 times bigger than the 1980 Mount St. Helens eruption. While the park's name translates into "valleys of boilers," New Mexico's Valles Caldera National Preserve is actually a cross-country skier's dream. Beginners have access to miles of professionally groomed trails, and advanced skiers have more than 5,000 untouched acres within Valle Grande at their disposal. But come summer, hiking and mountain biking reign supreme in this region of the Jemez Mountains. One of the area's most challenging hikes, Redondito, is a 16-mile out-and-back that offers impressive views of the volcano's north rim. For those looking to explore beyond the Valle Grande Staging Area, shuttles run regularly and provide hikers, cyclists, and anglers access to backcountry trails and the trout-abundant San Antonio Creek.
---
Blackstone River Valley National Historical Park, Massachusetts and Rhode Island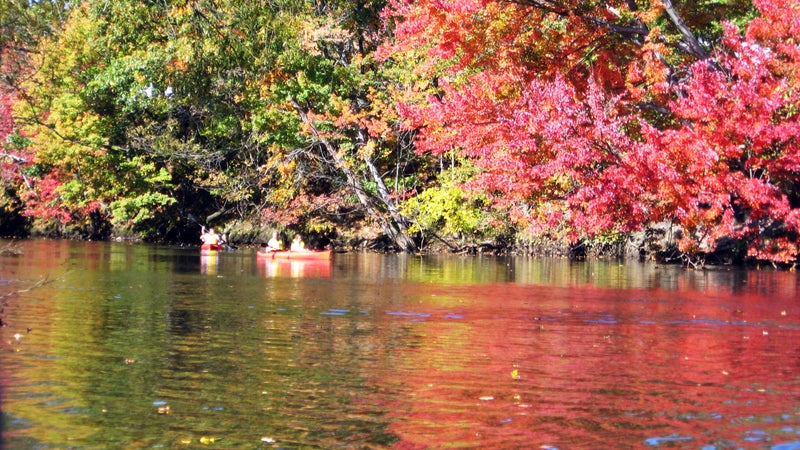 Cycling, White Water Rafting, Canoeing, Kayaking
In 1790 the Blackstone River, a 640-square-mile watershed that drops more steeply and rapidly than the Colorado River, was the site of the country's first successful water-powered cotton-spinning factory. And last month, Blackstone River Valley National Historical Park was authorized to honor its heritage as the birthplace of the American Industrial Revolution. By 2017, a 48-mile bikeway running through the park will allow cyclists to ride all the way from Worcester, Massachusetts, to Providence, Rhode Island, but until then, there are almost 20 miles of greenway already in use. Park visitors can also paddle (and portage) all 46 miles of the Blackstone River. Highlights include several challenging stretches (thanks to the gradient of the river) and the Blackstone Gorge, Chocolate Mill Overlook and Class III rapids found north of Millville.
---
Tule Springs Fossil Beds National Monument, Nevada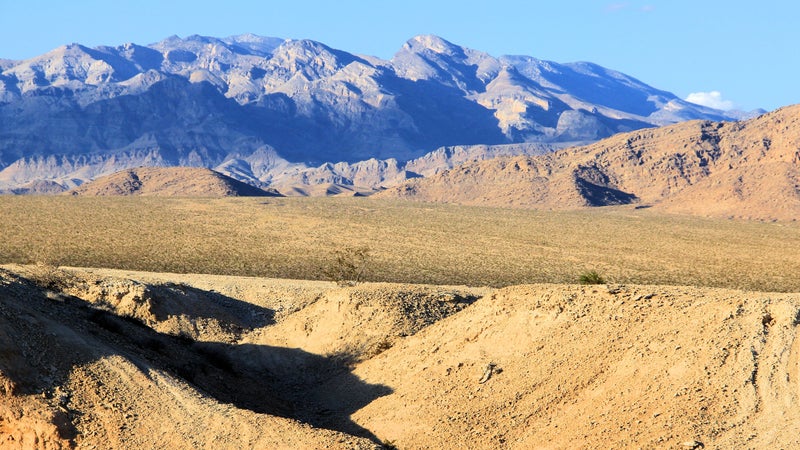 Hiking
Don't underestimate the eroded, low-lying gullies in Nevada's newest NPS property—Tule Springs Fossil Beds National Monument. Why? This 22,605-acre desert oasis a few miles north of Las Vegas was once home to ice age-era mammals including extinct camels and giant sloths. While paleontologists have been digging in the area for years, embedded trace fossils are still visible to the naked eye. It will be a few years before visitor services are set up, but plans call for miles of interpretive walking trails, excavation viewing areas, shaded structures, a visitors center, and a University of Nevada geoscience campus. The property is currently closed to motor vehicles, however it's open to hikers who can explore unique mud ridge formations and look for (but not collect) fossils.
Lead Photo: Larry Lamsa